Romantic Coastal Wedding In Soft Pastel Tones
How heavenly tender and impressively expressive a romantic coastal wedding in soft pastel tones can be, shows us photographer Lushana Bale today.
The beach is rocky and lined with rugged rocks. Only where the sea kisses the land the water seeps into fine sand. At the other end, where the ocean merges with the horizon, the sun goes down in a picturesque play of colors.
For event planner Barb Walker of French Kiss Events, this picturesque backdrop was a bubbling source of inspiration. The blue water, the gray beach, the beige rocks and the pink shimmering shadows of the sun were all reflected in a harmonious unity on her color palette.
"The inspiration for this shoot was to create a sense of nostalgic romance mixed with the rugged, unique landscape of the pacific northwest coast in Canada."she told us. "I was interested in showing a romantic love story that was both delicate, strong and a little wild all at the same time."
Characteristics that the creative artist made visible with the help of loving details and selected props. For example, with the wild-looking bridal bouquet of Thorn and Thistle or the lace-brimmed bridal gown of Truvelle, which seems to be made for hopeless romantics like this fascinating bride.
Let's follow photographer Lushana Bale to the Canadian coast of the Pacific where captivating shots of a very special beach wedding await us…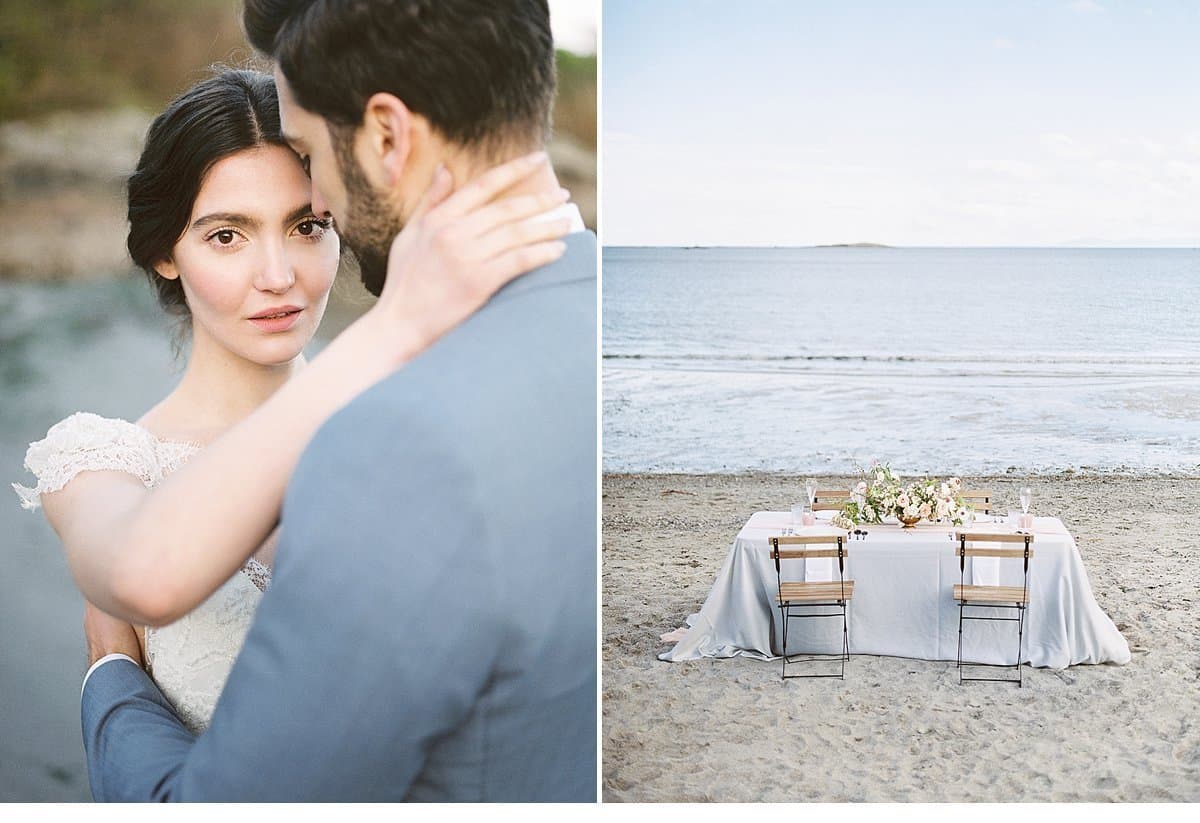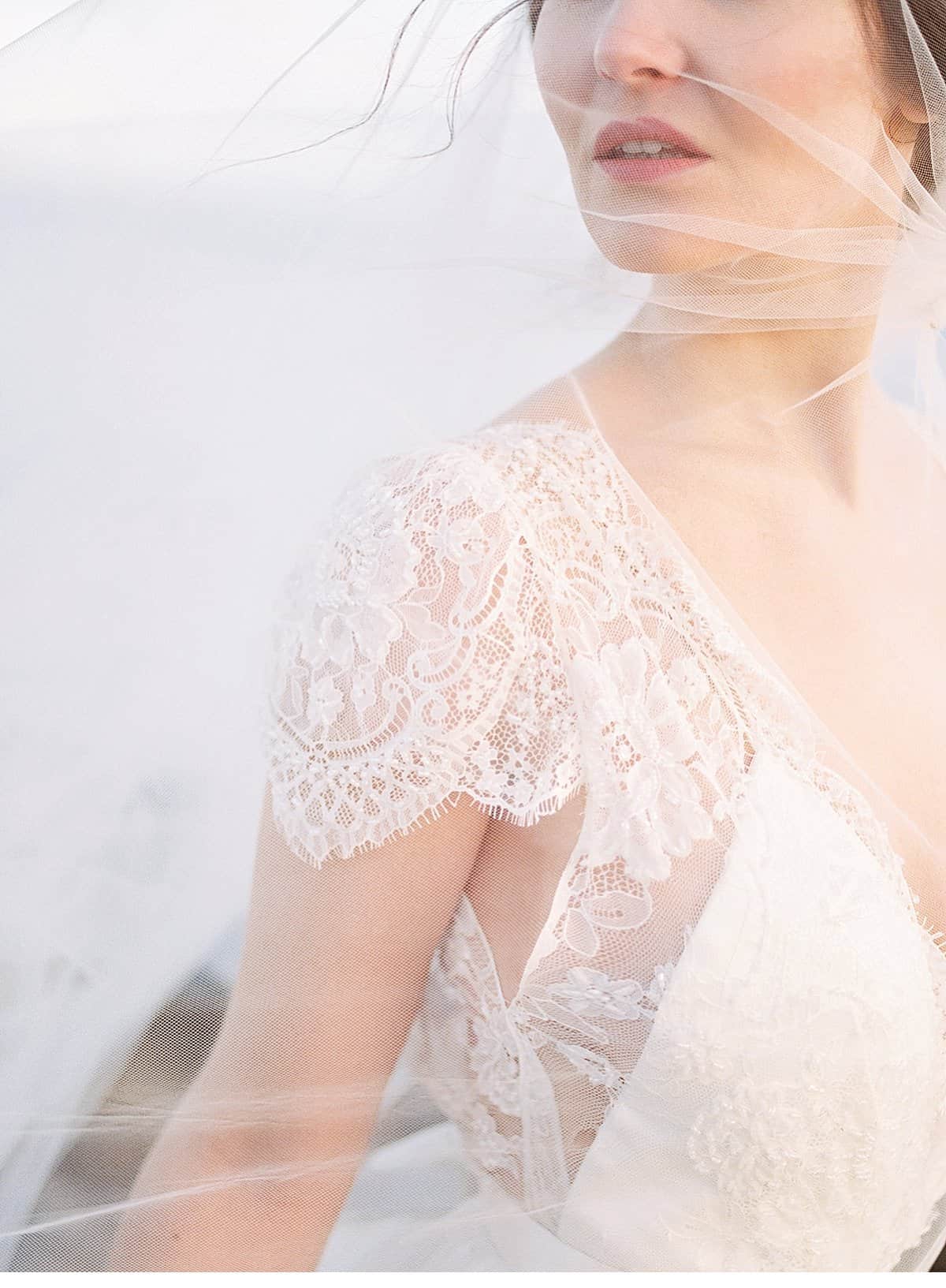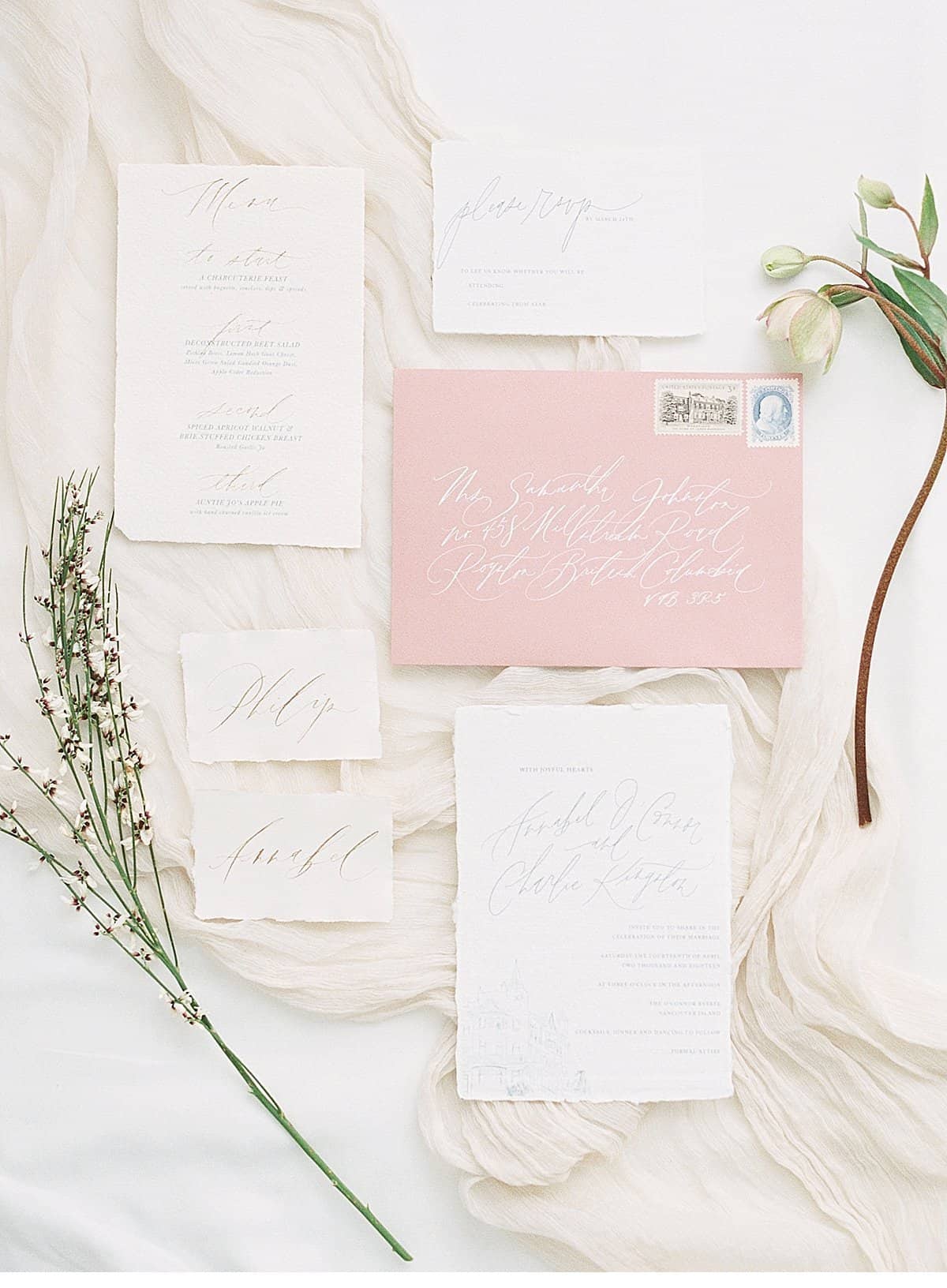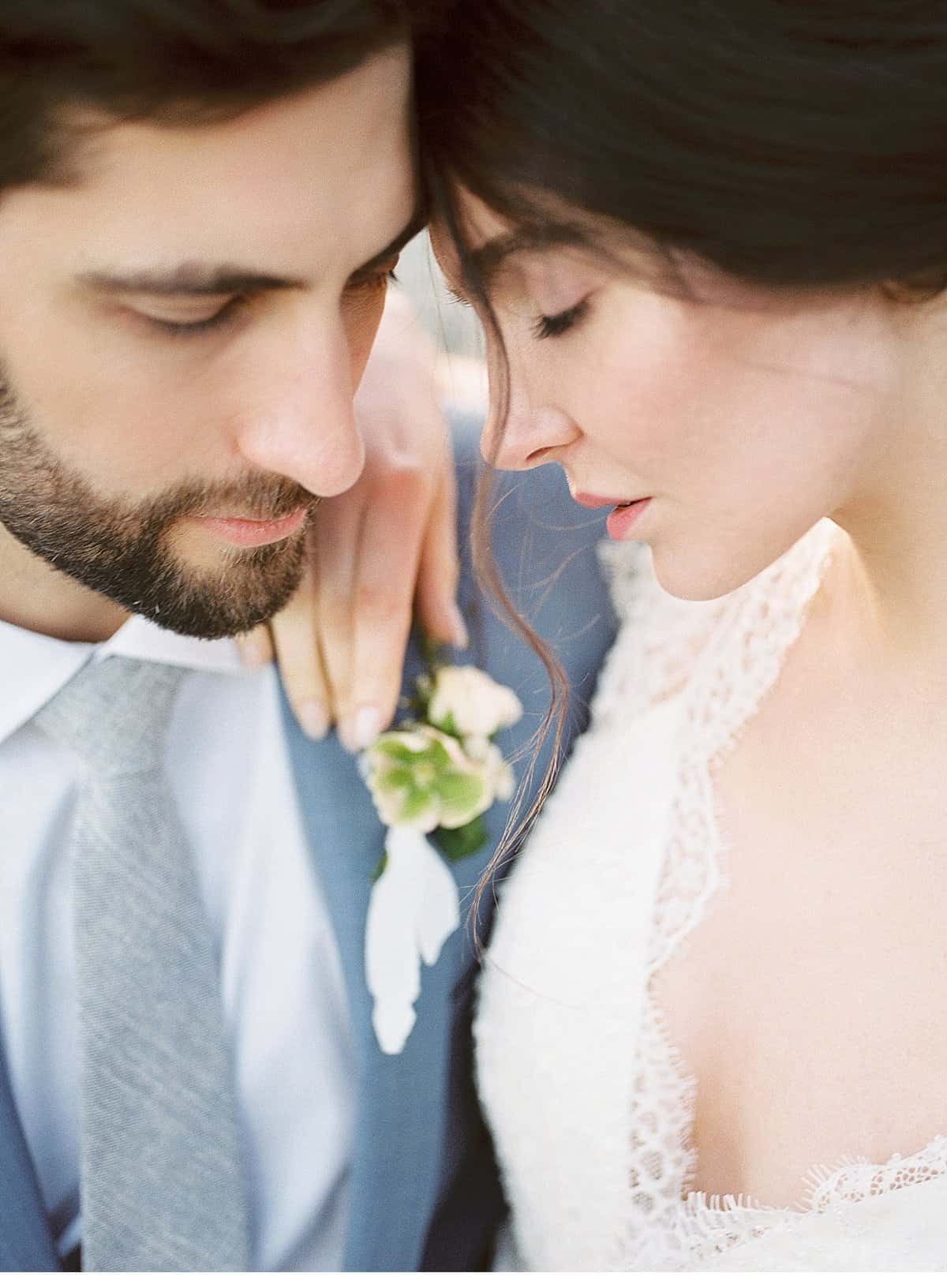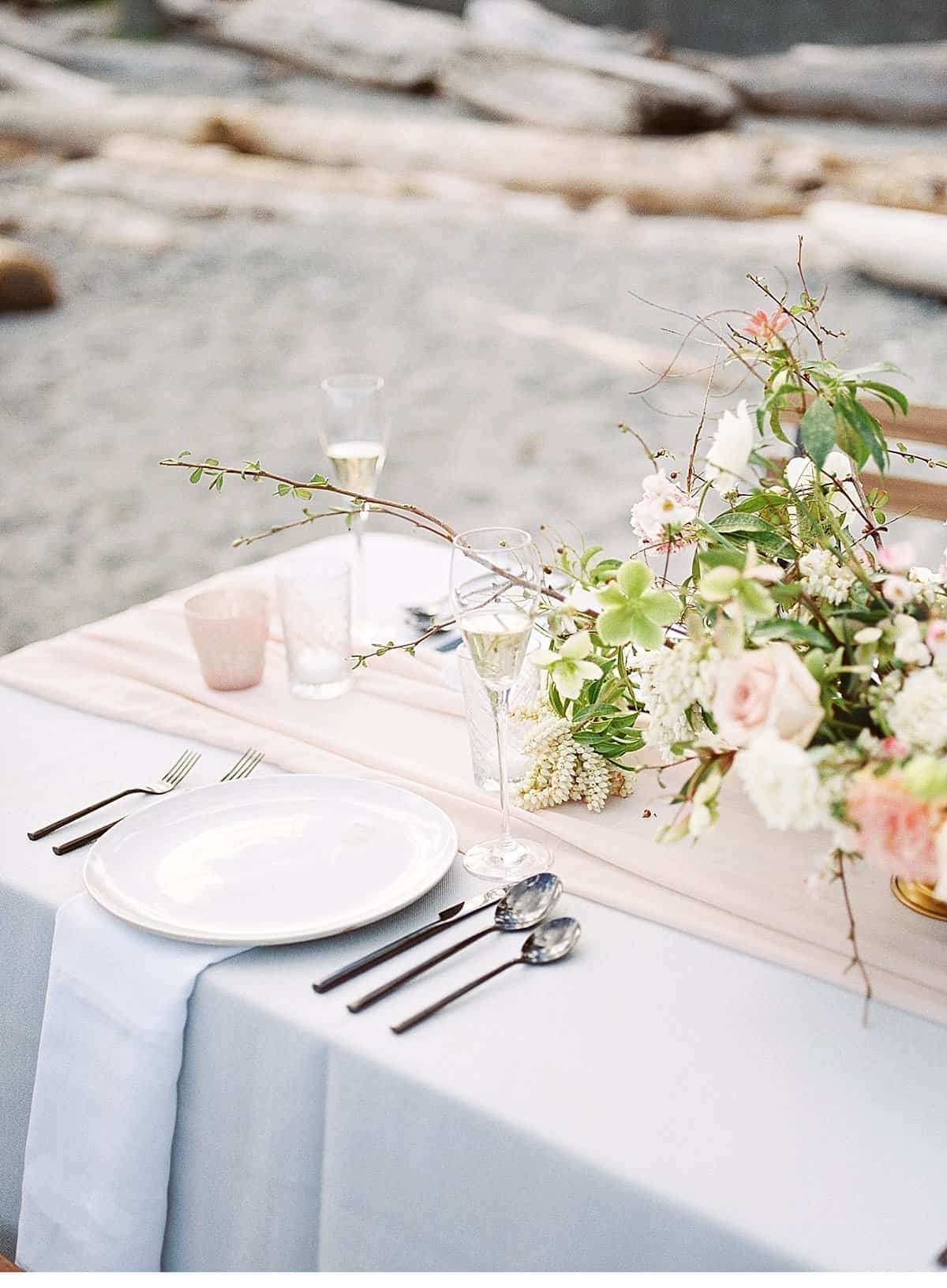 PHOTOGRAPHER: Lushana Bale
PLANNER: French Kiss Events
FLORALS: Thorn and Thistle
HAIR AND MAKE-UP: Erin Bradley
CALLIGRAPHY: Maurelle Calligraphy
DRESS: Truvelle
BRIDAL BOUTIQUE: The White Peony
LINENS: Faire La Fete
GROOM'S ATTIRE: Outlooks
CHAIRS RENTAL: Trend Decor Events
TABLE SETTINGS: Pigeon Home Store
MODELS: Coultish Management
FILM LAB: Photovision