Romantic DIY Castle Wedding
Don´t you think it's high time for a romantic DIY castle wedding? Then look forward to this fairytale of Stefanie and René that has come true this summer.
Their love-story sounds like the screenplay of a love movie: met each other in Granny's school bus as a child, almost missed the wedding proposal with a view over Vienna twelve years ago and celebrated a wedding that could only take place because a deacon has postponed his own vacation.
Loving anecdotes with which fate wanted to show that these two are meant for each other. And just as unique as their story is the bridal couple, which became very clear with this soulful wedding at Schloss Walpersdorf.
Stefanie and René did not need a motto. Her love and affection was visible to all and motto enough. But they had a color scheme consisting of light gray, dark green and white. And dark blue, considering the smart groom.
In these colors the whole decoration shone on the day of the wedding. From painted wooden hearts and signposts, printed church pamphlets and garlands to the photo box accessories, the gifts and the Donut wall – every detail was created in elaborate home work and bears the unmistakable signature of the bride and groom.
Speaking of newlyweds. The smart groom, of course, needed a stunning bride, who in her enviable two-parter of Pronovias let René's happy tears show during their emotional first-look.
In summary, the scenery was impressive, the ceremony moving and the love ubiquitous. A day in which both the bridal couple and their guests have experienced more than just one favorite moment that they will never forget.
For us and all those who unfortunately could not witness this fairy tale, photographer Katina Fridrik has compiled her most beautiful photos of this wedding in a wonderful collection.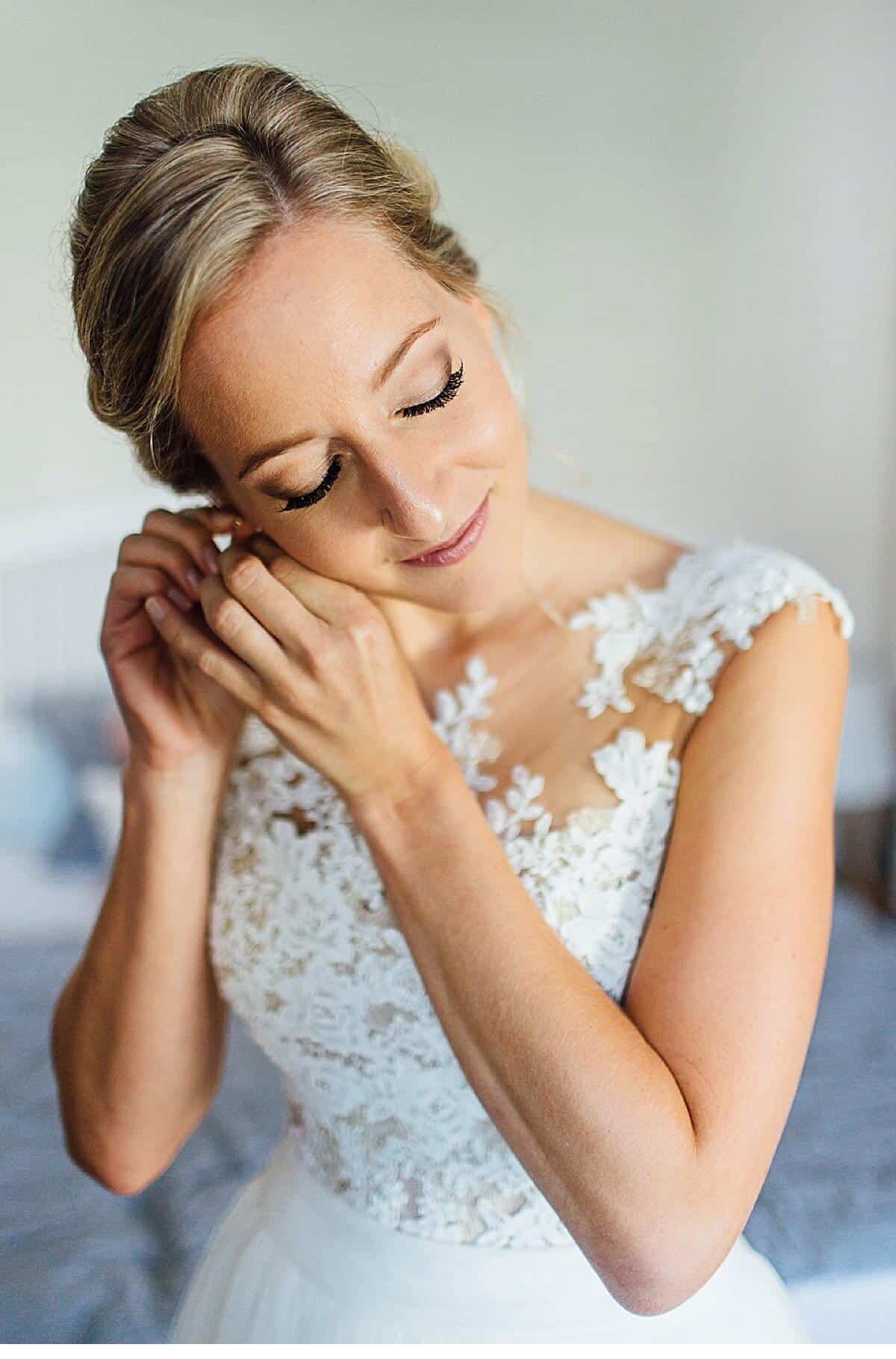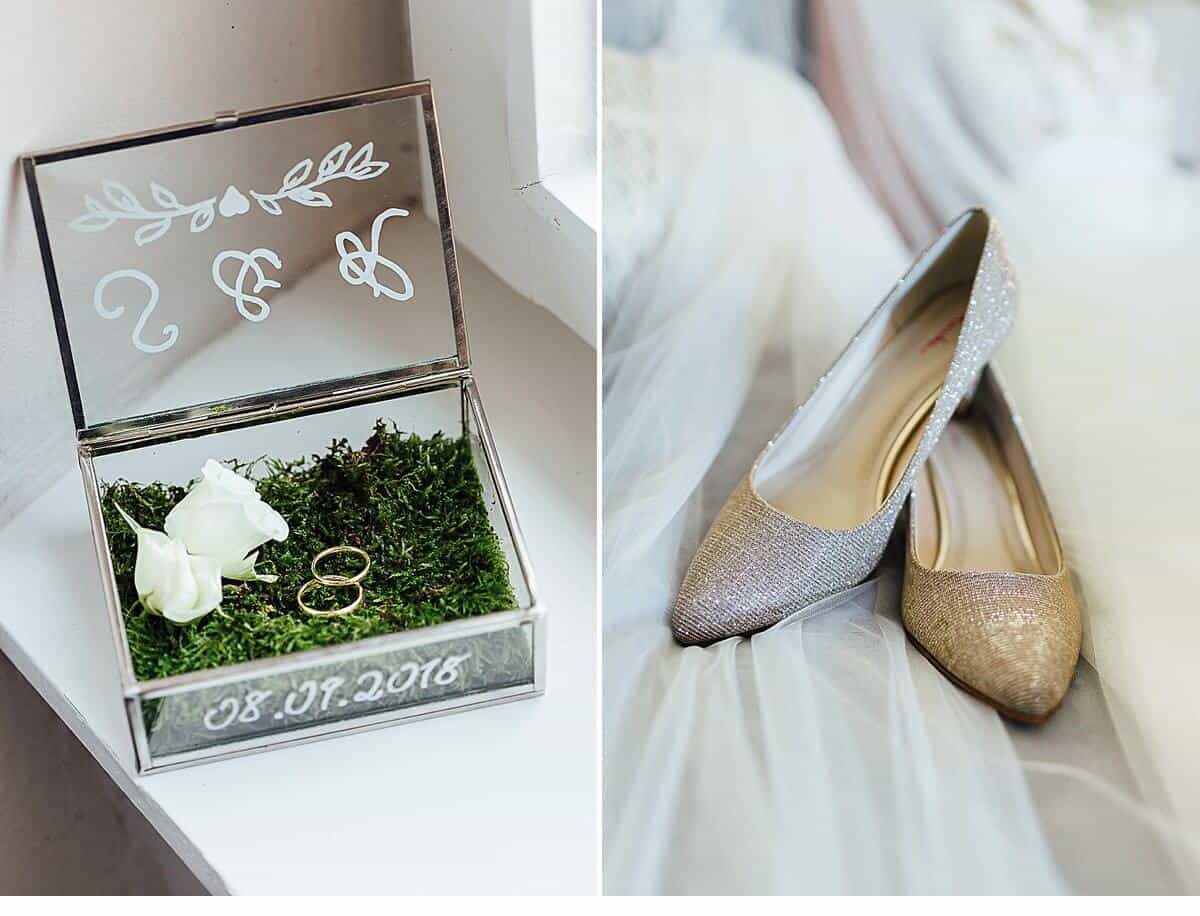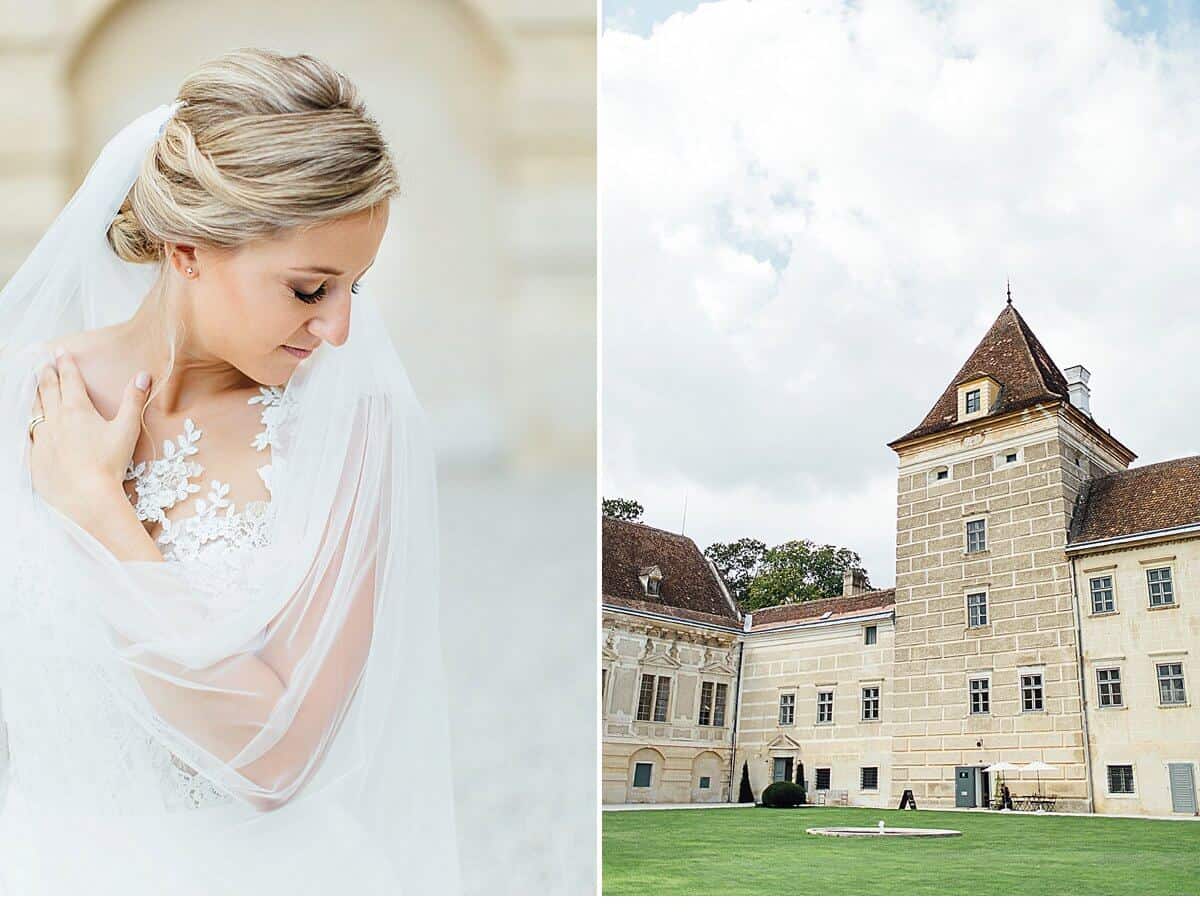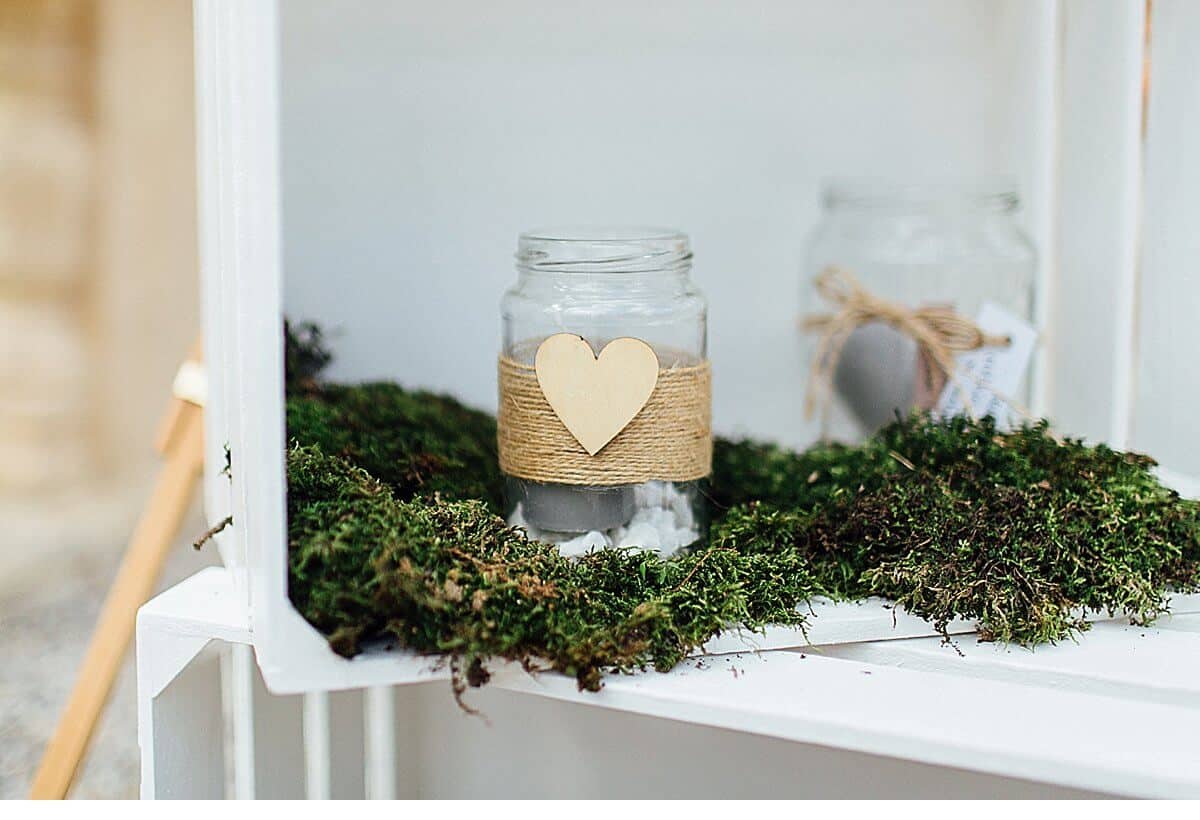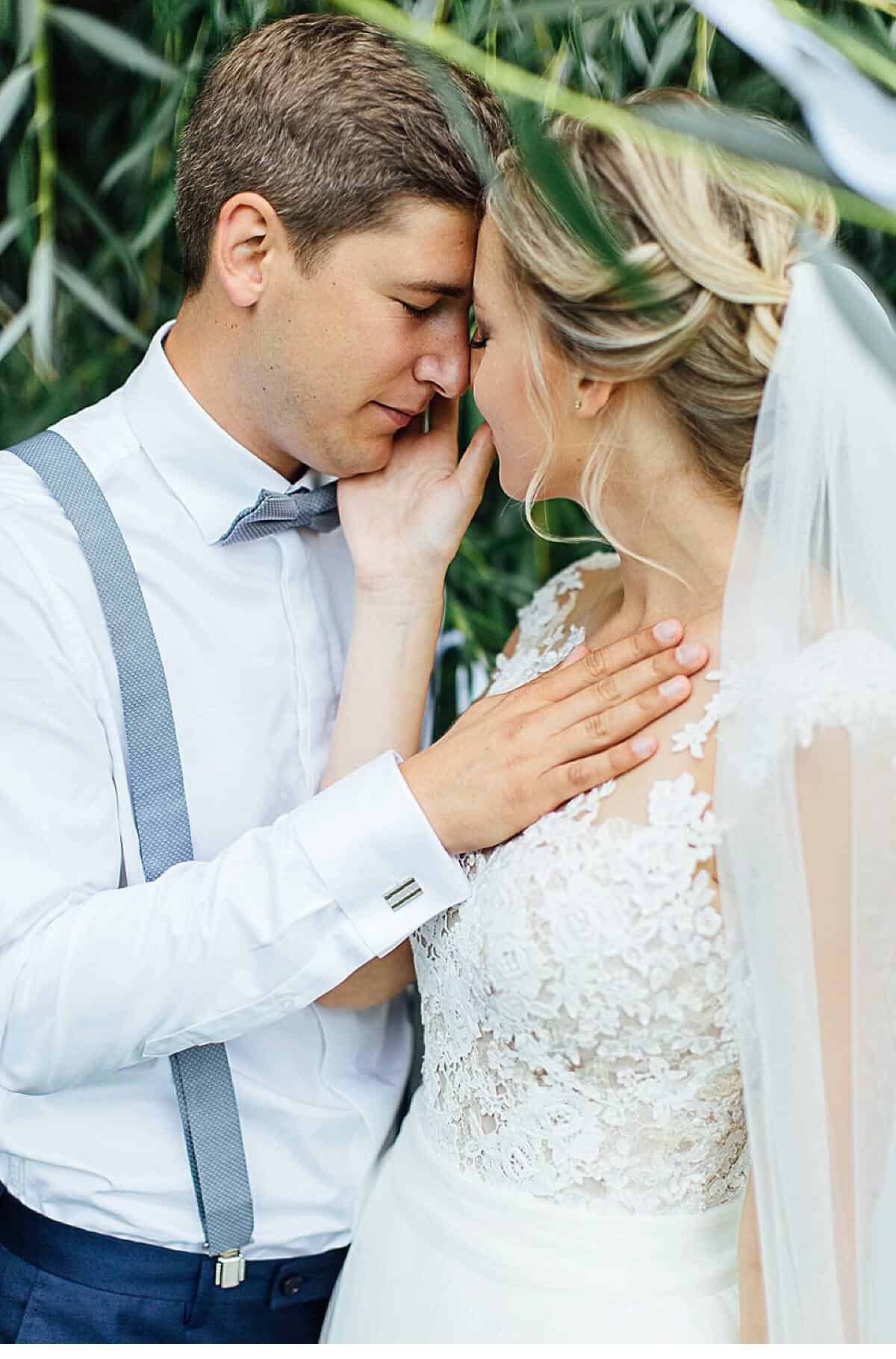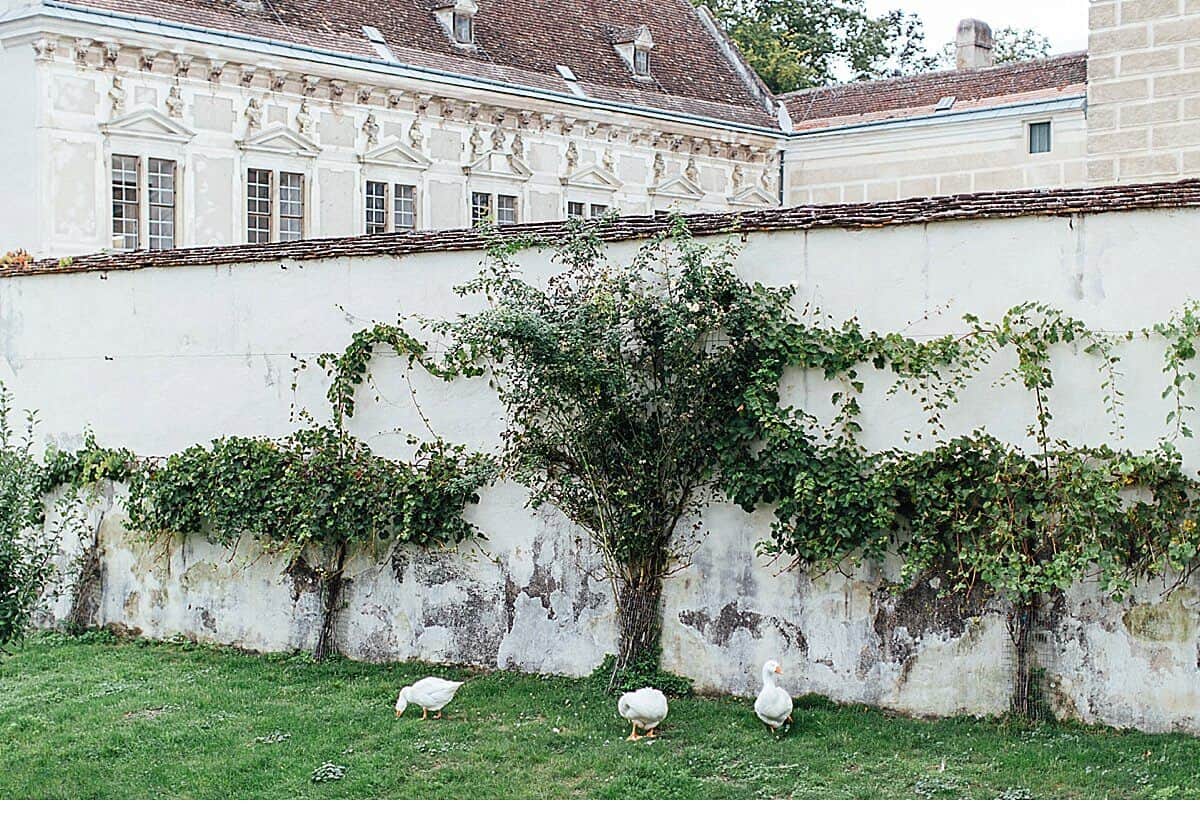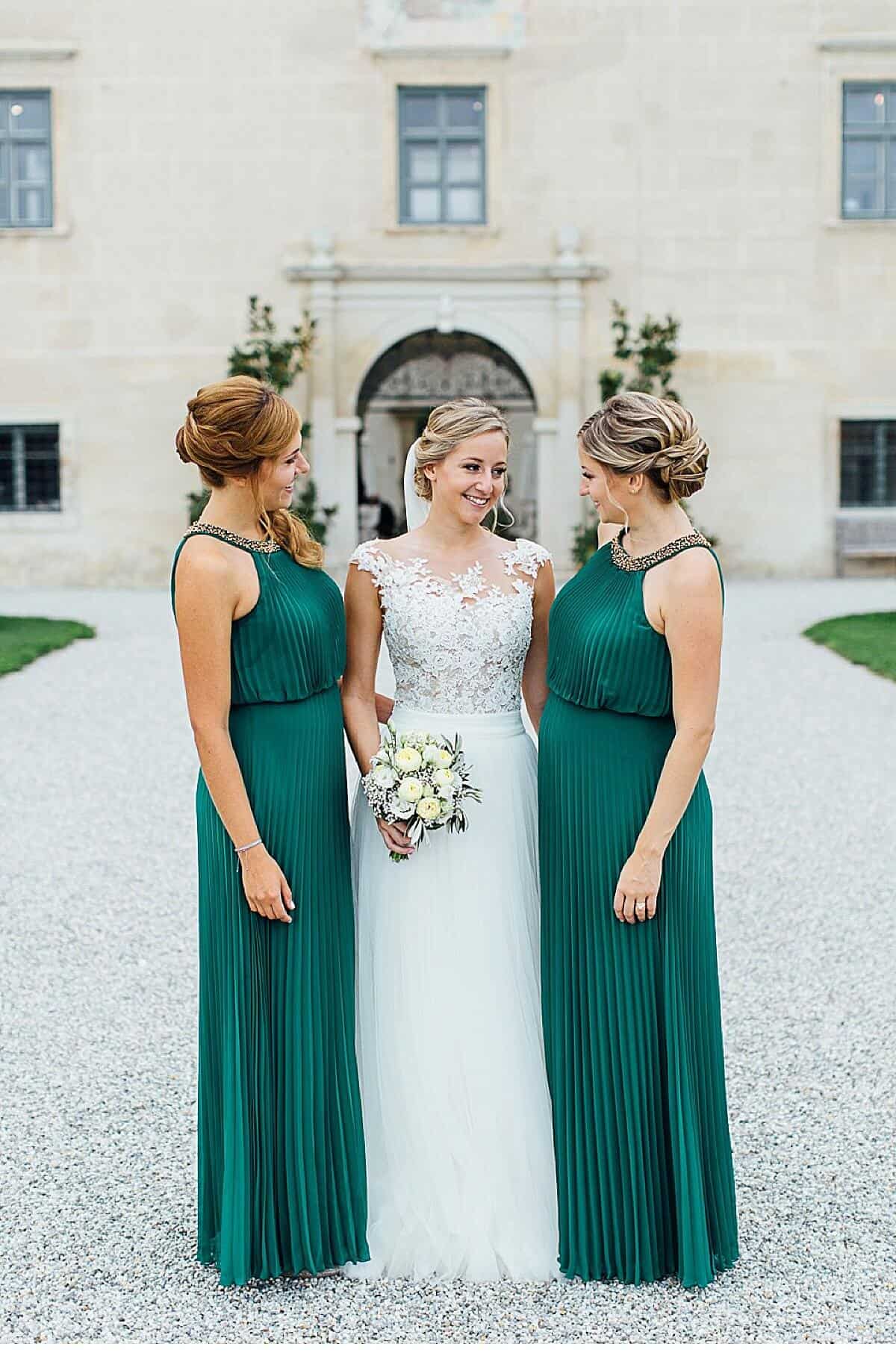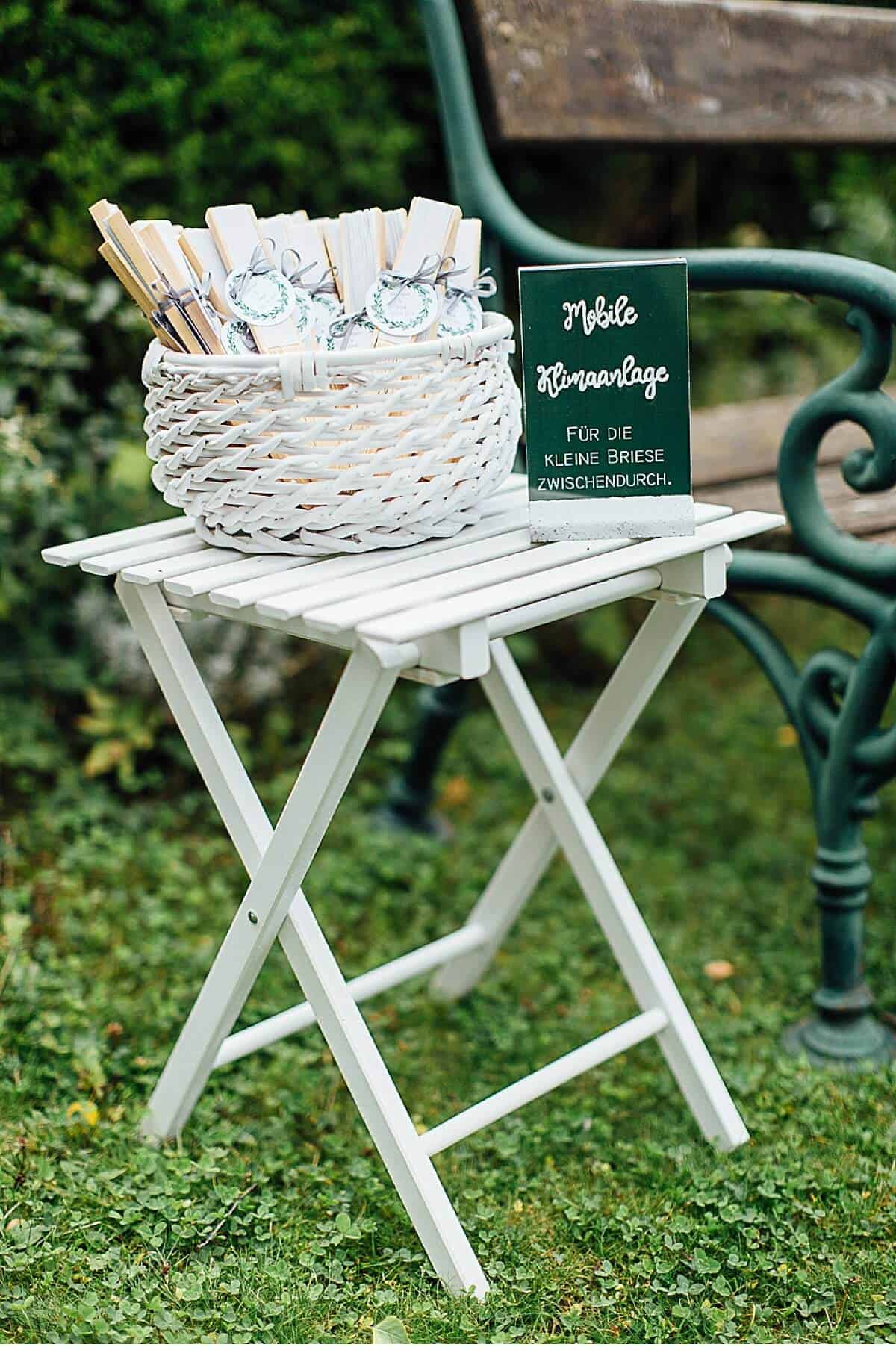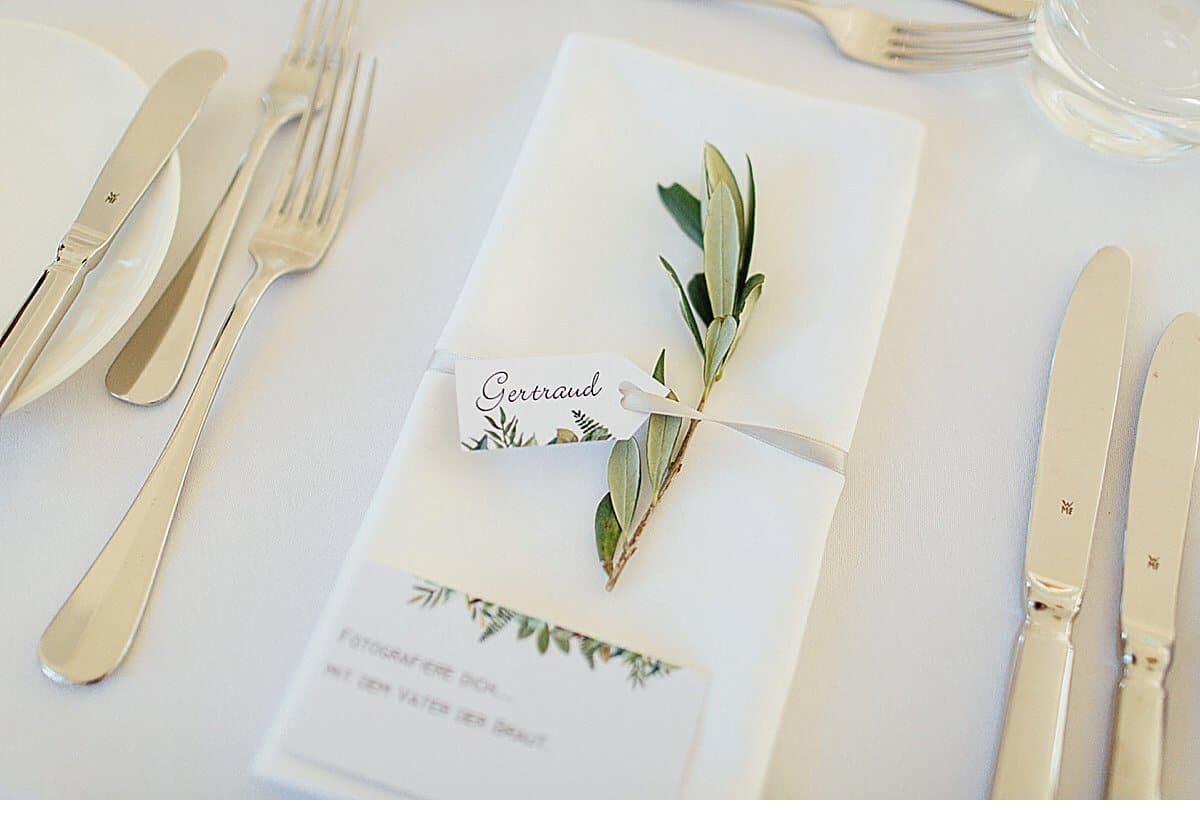 FOTOGRAFIE: Katina Fridrik
LOCATION: Schloss Walpersdorf
CATERING: Theuer & Punzet Eventcatering
KONDITORIN: Alexandra Hubmayer, Herzogenburg