Romantic drama in Sarasota Bay
This time Kristin La Voie takes us with her dreamy imagery into the magnificent ambience of a romantic estate with a wonderful garden idyll in Sarasota Bay, Florida.
The architectural diversity with Italian flair shines with the couple in love. Romantic drama is provided by the graceful bride in her custom-made, ruffled, violet-blue dress by Millia London, which provides a daring spectacle with the wind and completely captivates the viewer.
From Kristin La Voie: "This is the quiet elopement story between Jamie & Dennis that takes place on the family estate overlooking Sarasota Bay. The grand estate with its architectural beauty, inspired by years of travel throughout Europe, pays homage to the art and splendor of Venice, Italy. The waterfront house of terra cotta, stucco and glazed tiles resembling magnificent mosaics is a work of art in itself, nestled in the grounds of an art museum with artistic embellishments galore.
Our couple strolls through the lush central courtyard, where Michelangelo's David towers over the lovers. This ideal Renaissance garden has paths to several other gardens, but the courtyard is by far our couple's favorite place to enjoy private moments and share a kiss under the palm trees, beneath rose-colored arches. For all the tranquility that comes with a private elopement, it was still important to lovebirds Jamie & Dennis to add their own sense of style and flair.
They drew inspiration from the large tiled windows, whose exquisite colors blended together like a mosaic, and added personal touches by weaving details together to find the perfect balance between intimacy and drama. The pearls that adorned Jamie's updo, paired with the drama of the custom ruffled violet gown that mimicked the subtle ripples of the Venice Canal in Sarasota Bay, created the perfect ensemble to make any bride an absolute head-turner with or without Covid regulations.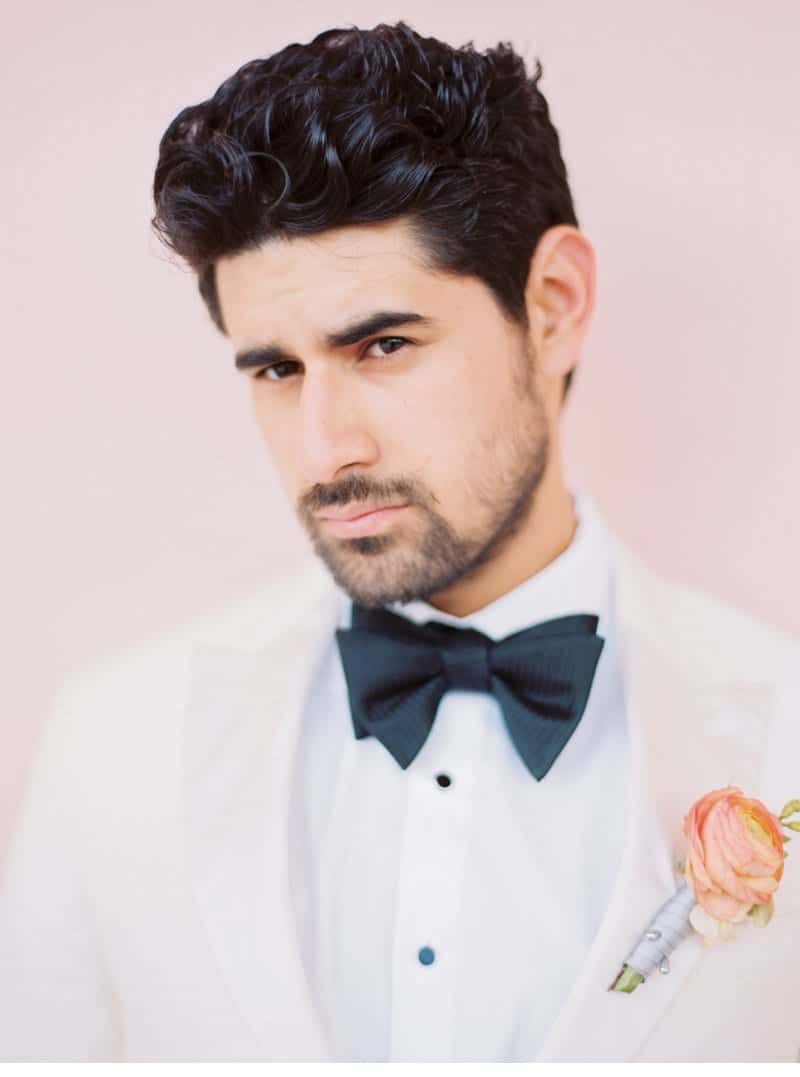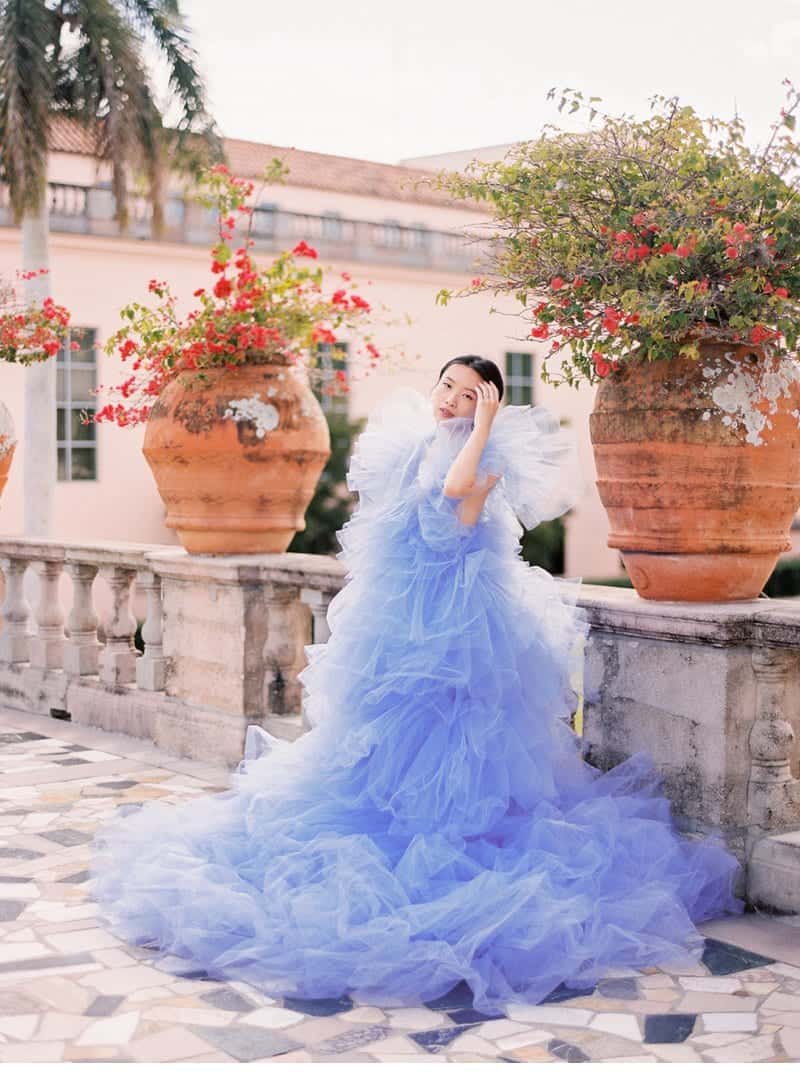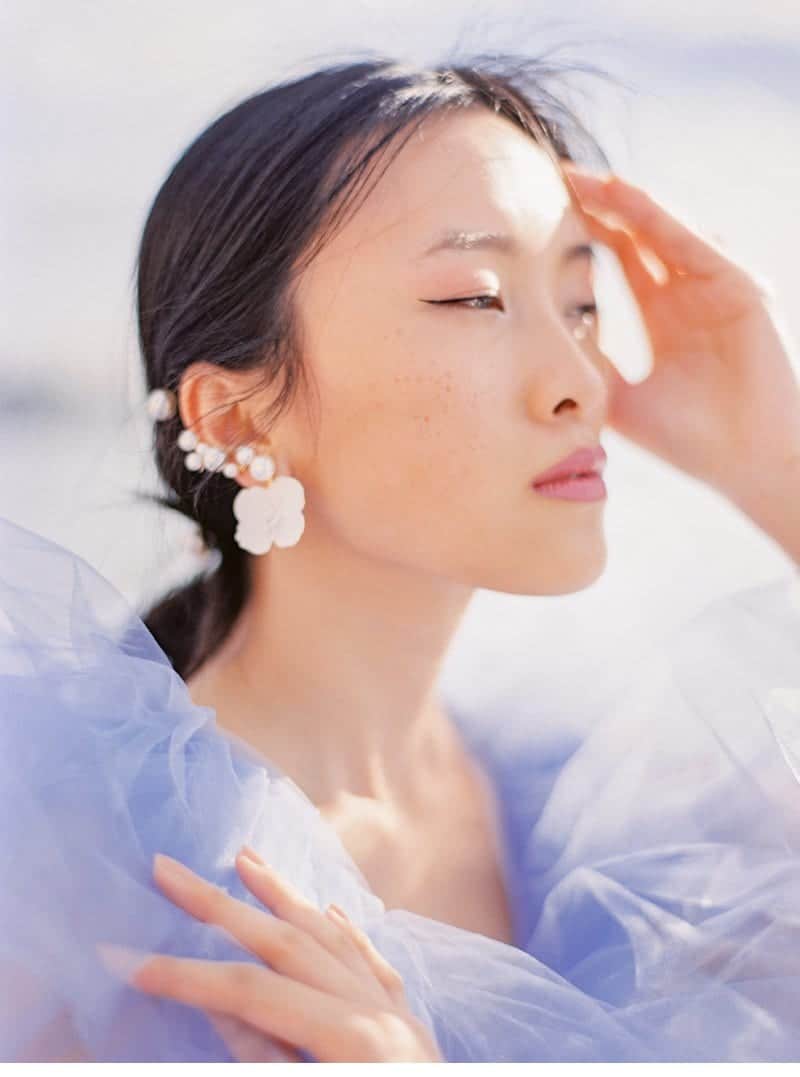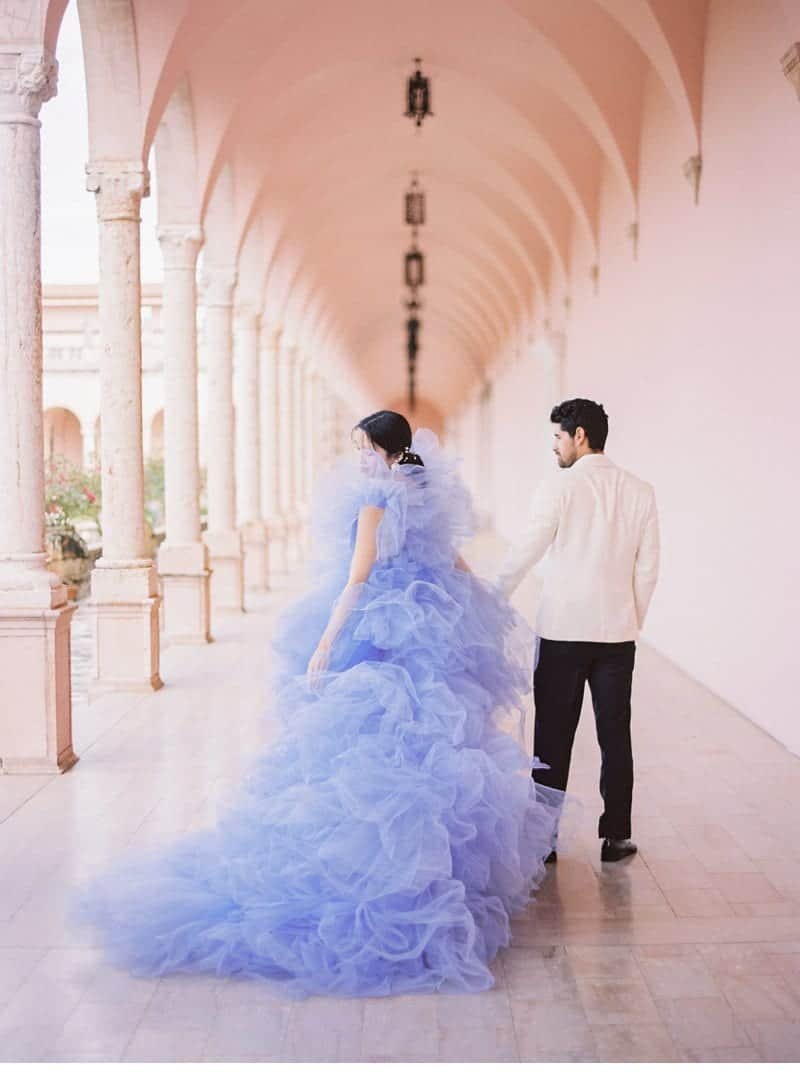 Photography, Planning, & Styling: Kristin La Voie Photography
Floral Design: Victoria Blooms
Wedding Dress: Millia London
Groom's Tuxedo: The Black Tux
Earrings: Shop Moss