Romantic elopement  in Sarasota Bay
This time Kristin La Voie takes us with her dreamy imagery into the magnificent ambience of a romantic estate with a magnificent garden idyll in Sarasota Bay, Florida.
The architectural variety with Italian flair shines brightly with the couple in love. Romantic drama is provided by the graceful bride in her custom-made, ruffled, violet-blue gown by Millia London, which provides a daring spectacle with the wind and completely captivates the viewer.
From Kristin La Voie: "This is a quiet Elopement story between Jamie & Dennis, located at the family residence overlooking the Sarasota Bay.  The great estate, with its architectural beauty inspired by years of traveling through Europe, pays homage to the art and grandeur of Venice, Italy. Sitting on the waterfront, the home constructed from terra cotta, stucco, and glazed tile resembling magnificent mosaics, is a piece of artwork in itself, nestled inside the property of an art museum with artistic embellishments galore.
Our couple strolls the lavish central courtyard, with Michelangelo's David overlooking the lovers. This ideal Renaissance garden has paths to various other gardens, but the courtyard is by far our couple's favorite location to steal private moments and share a kiss among the palm trees, under the blush arches. With the quietness a private Elopement holds, for Jamie & Dennis it was still important for the lovebirds to incorporate their own sense of style and flair.
Pulling inspiration from the great tiled windows with exquisite color joined together like a mosaic, they used personal touches and wove details together finding a perfect balance of intimacy and drama. The pearls adorning Jamie's windswept updo paired with the drama of the custom ruffled periwinkle gown, mimicking the subtle Venice canal waves found in the Sarasota Bay they overlook, created the perfect ensemble to make any bride with or without Covid regulations an absolute showstopper."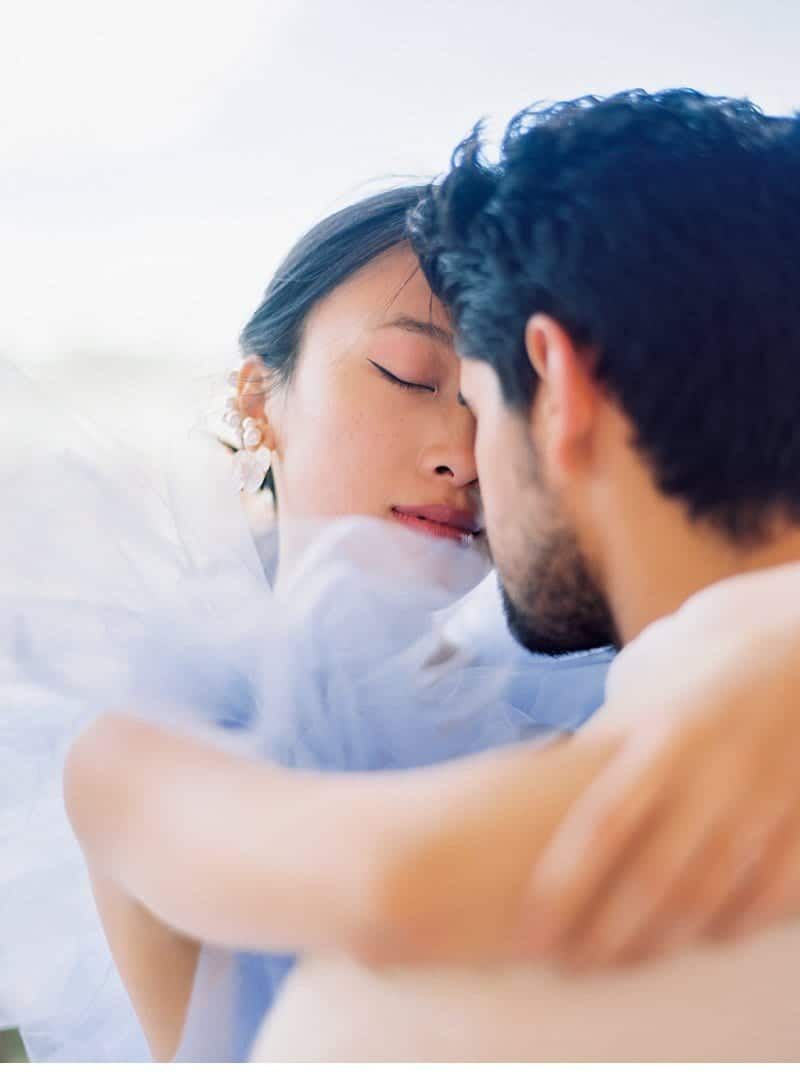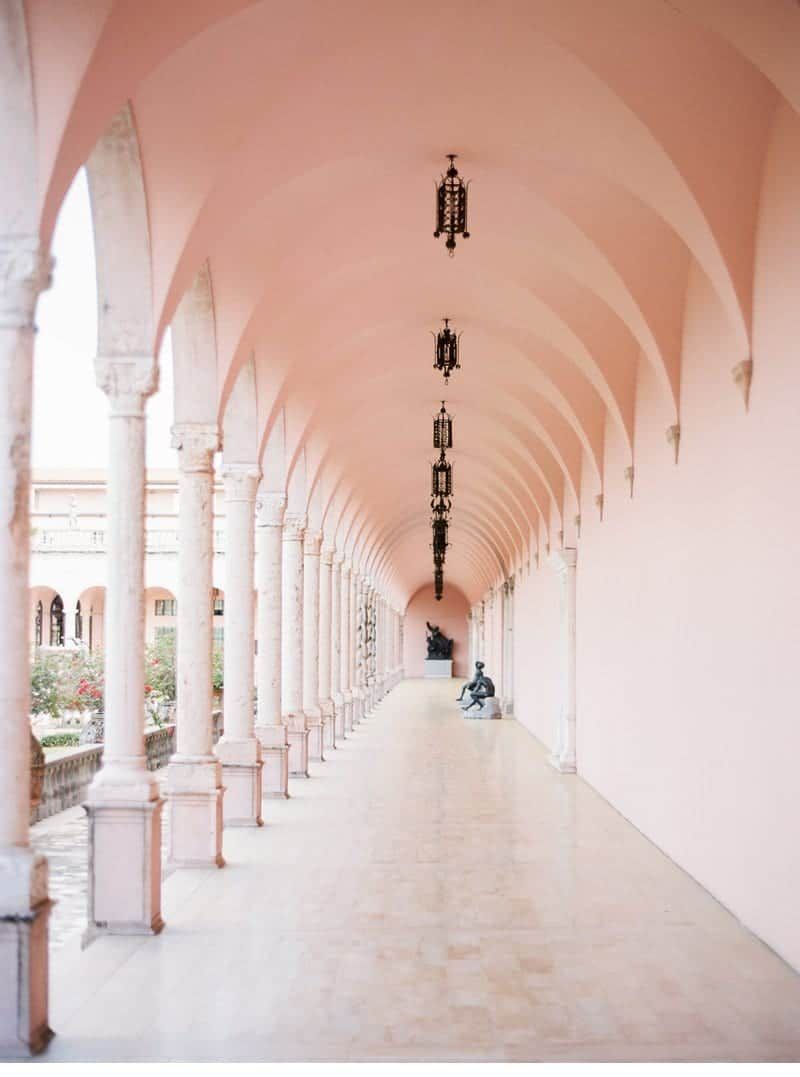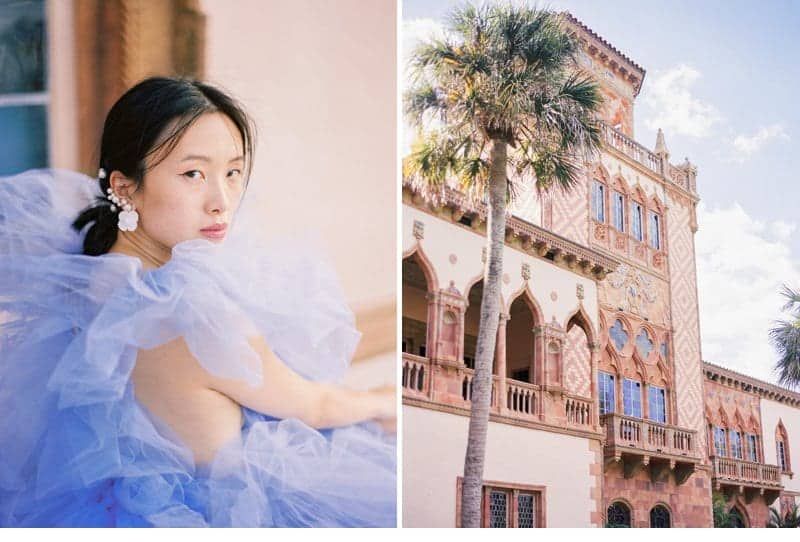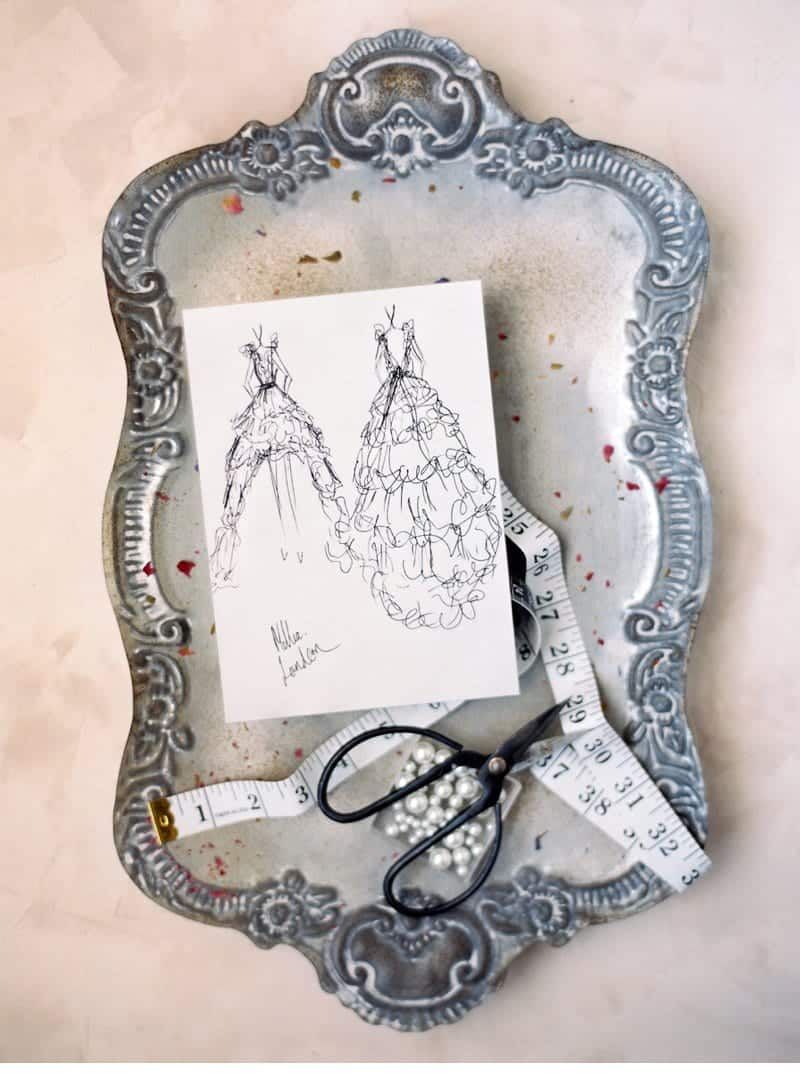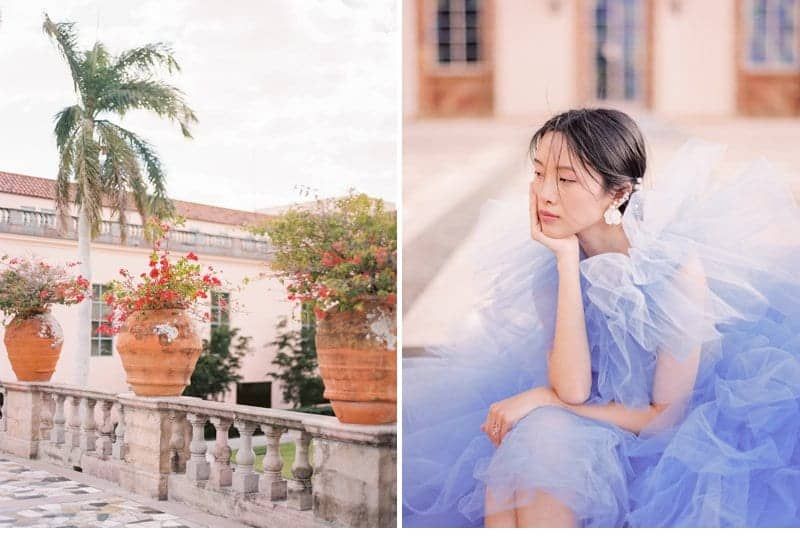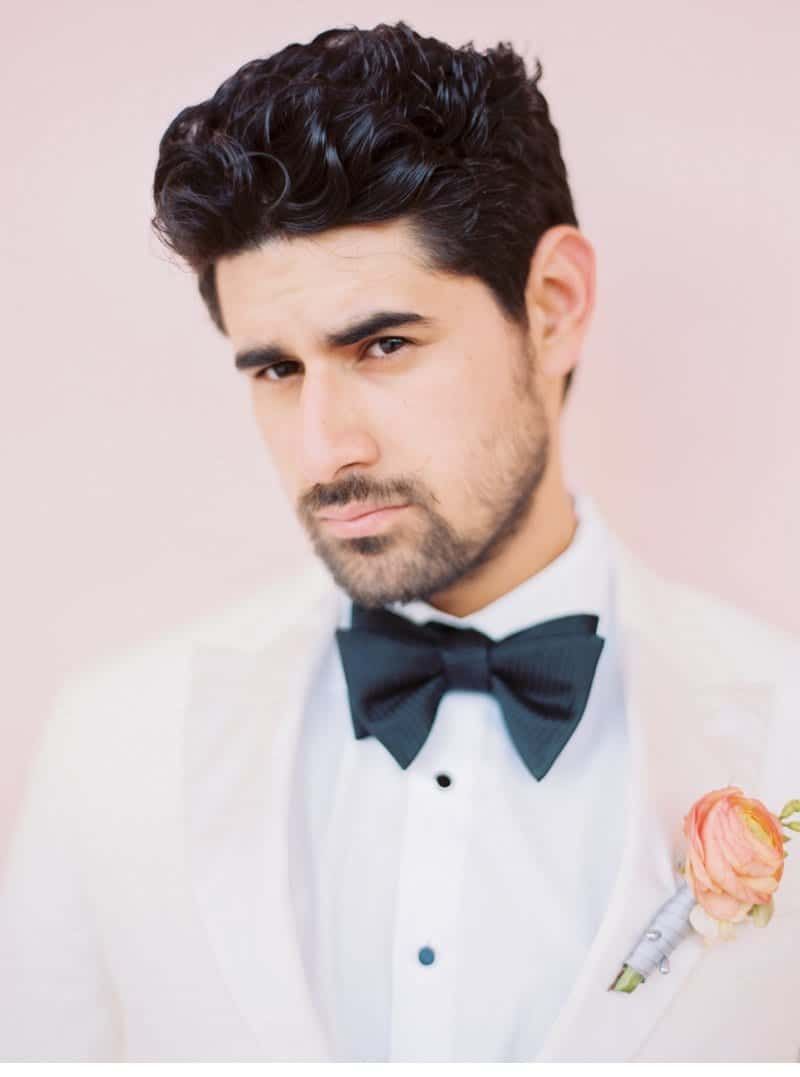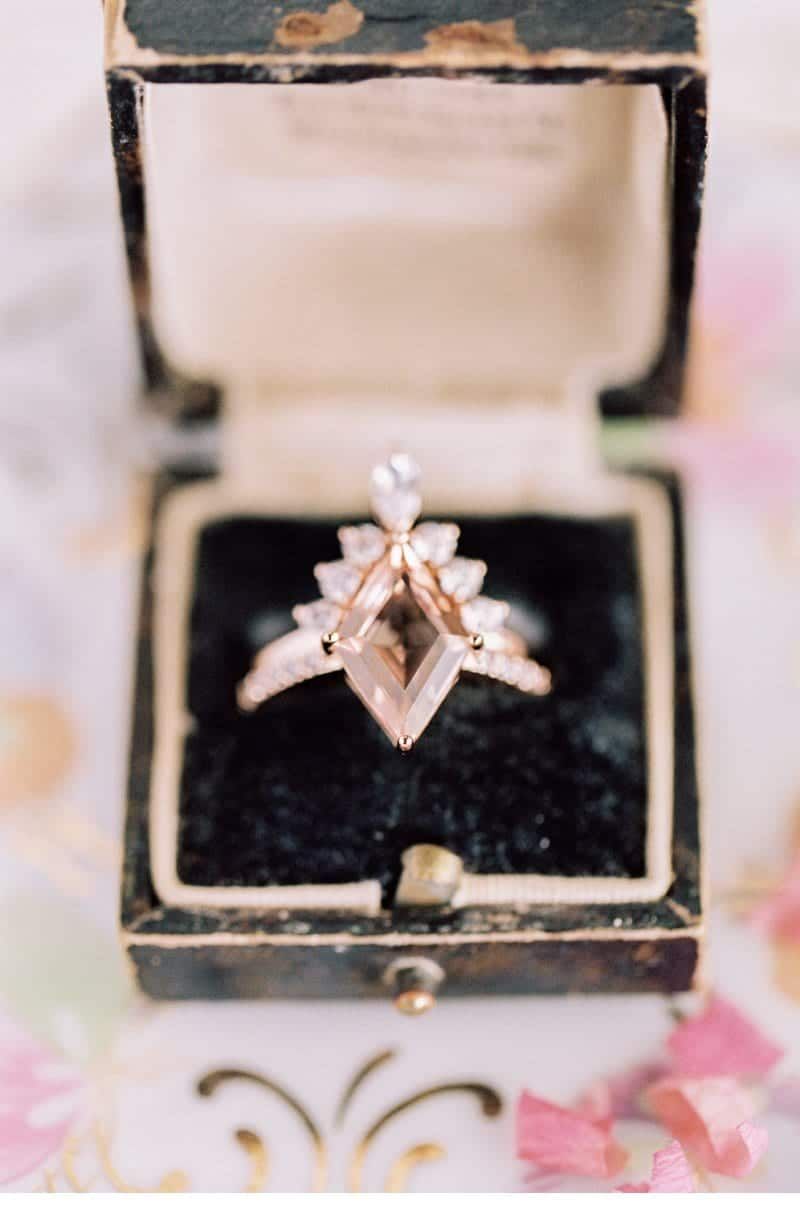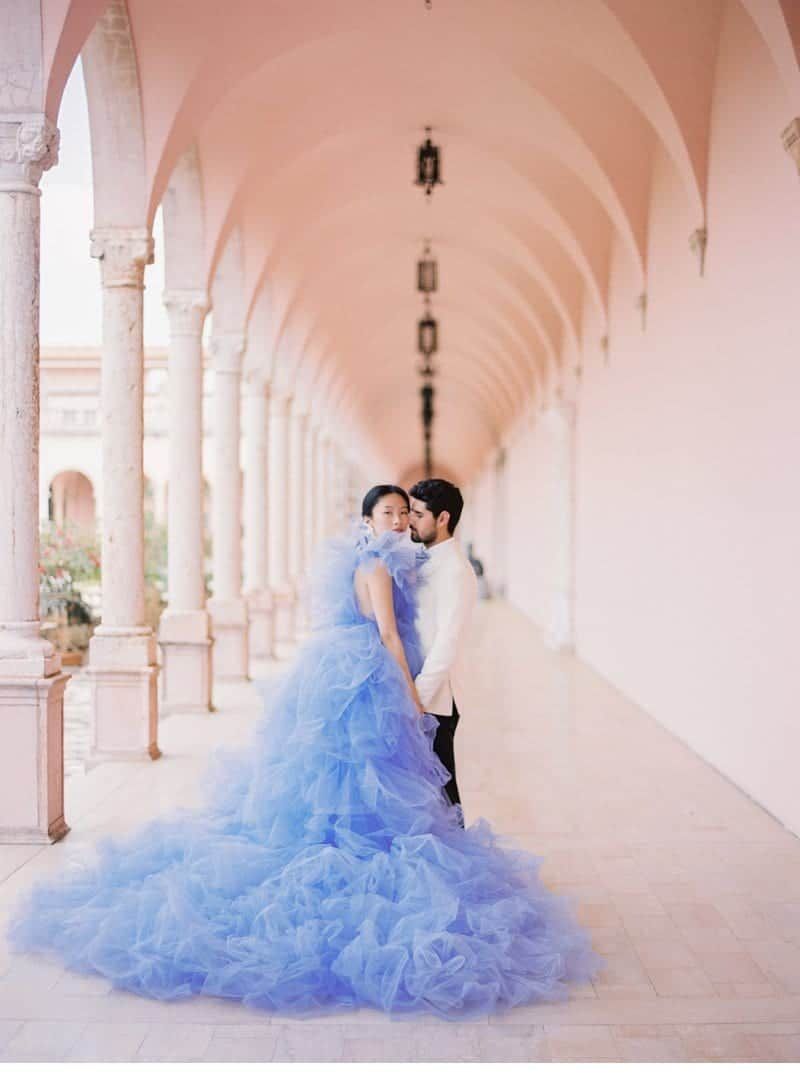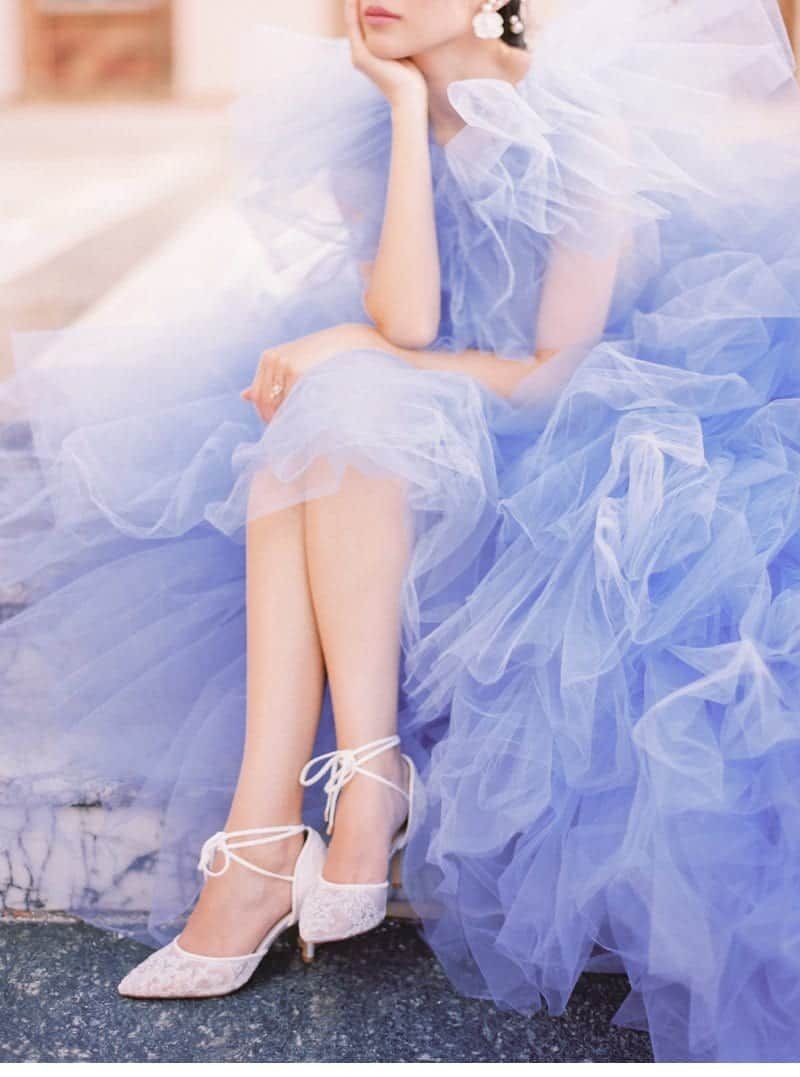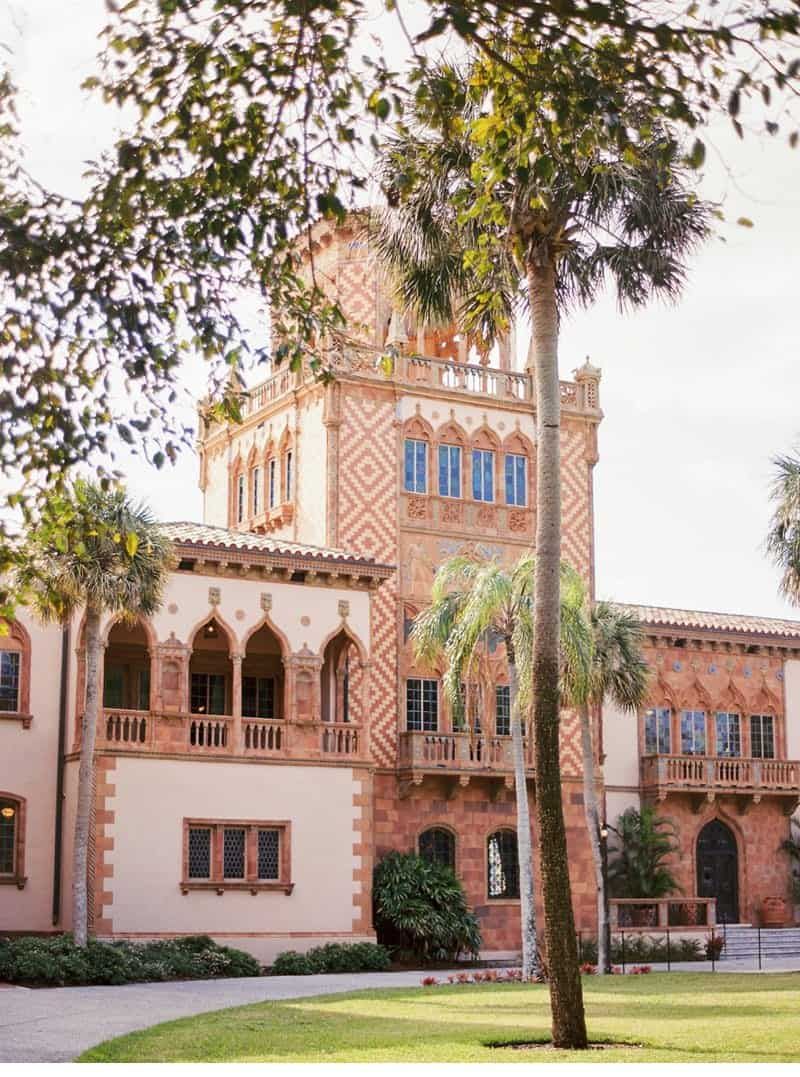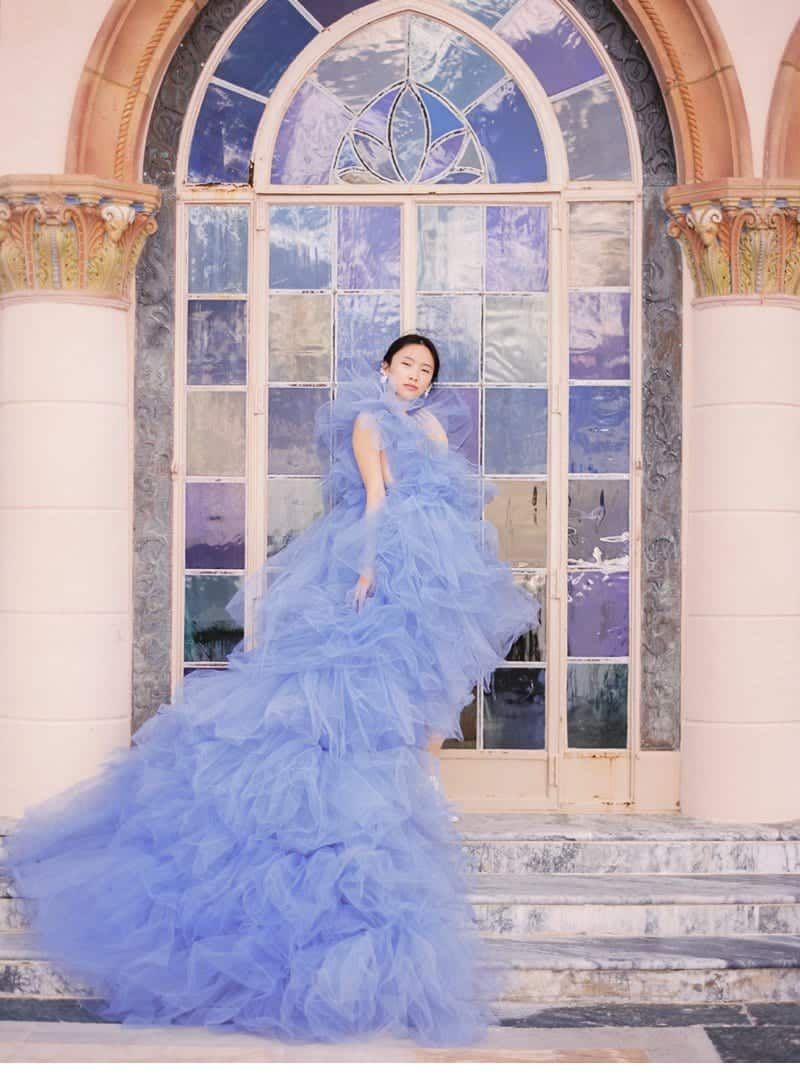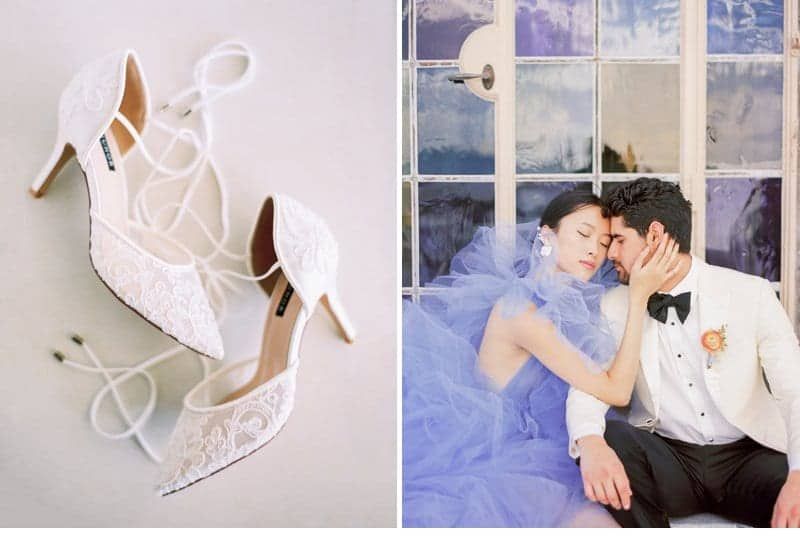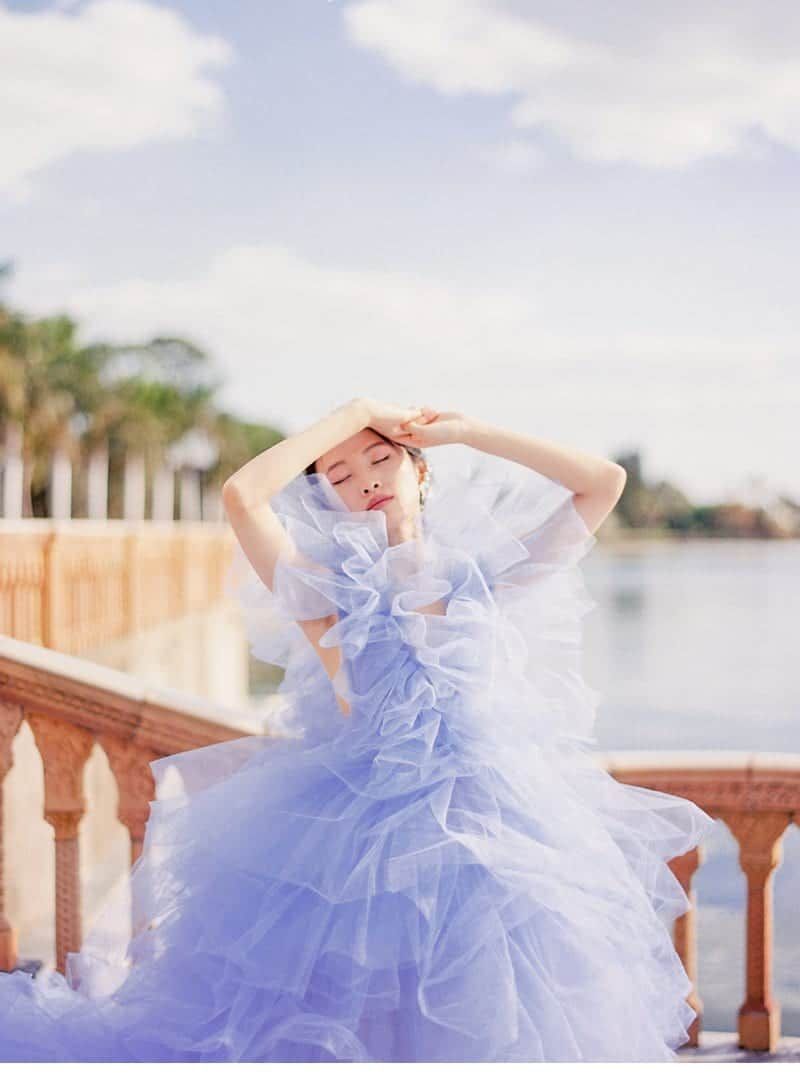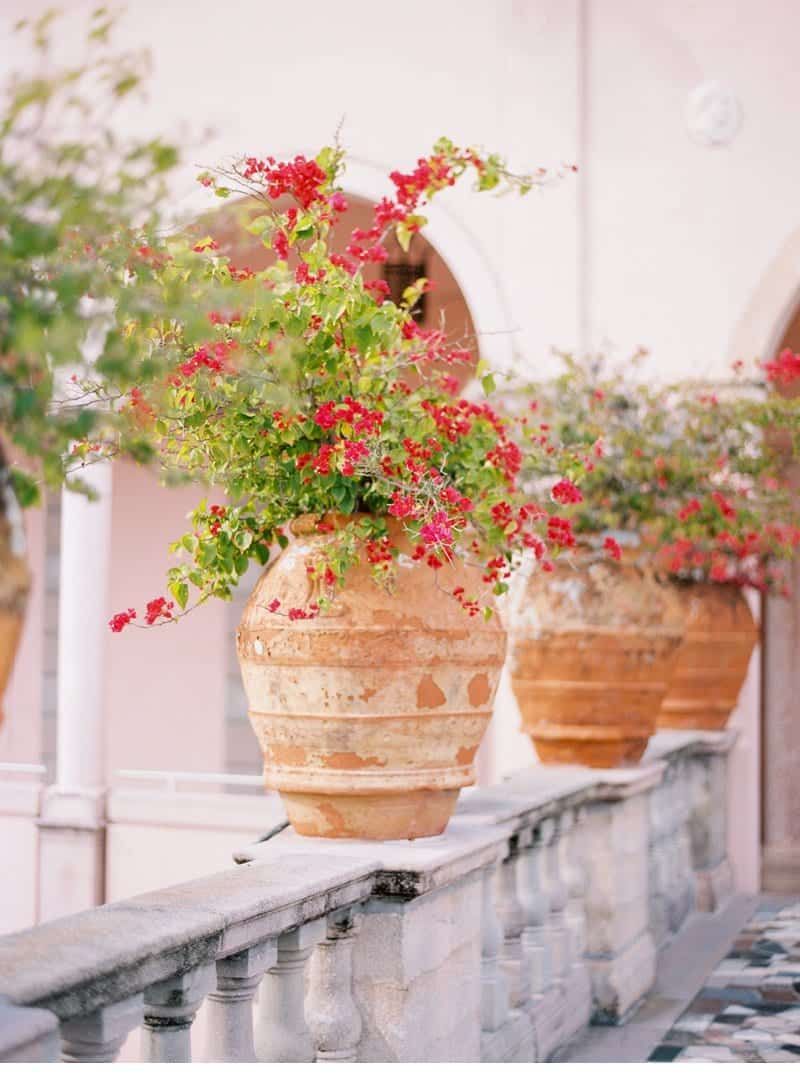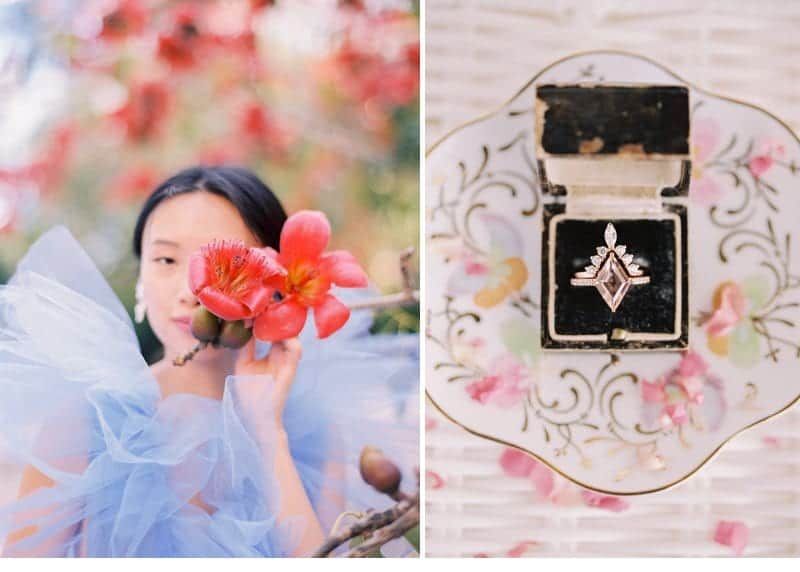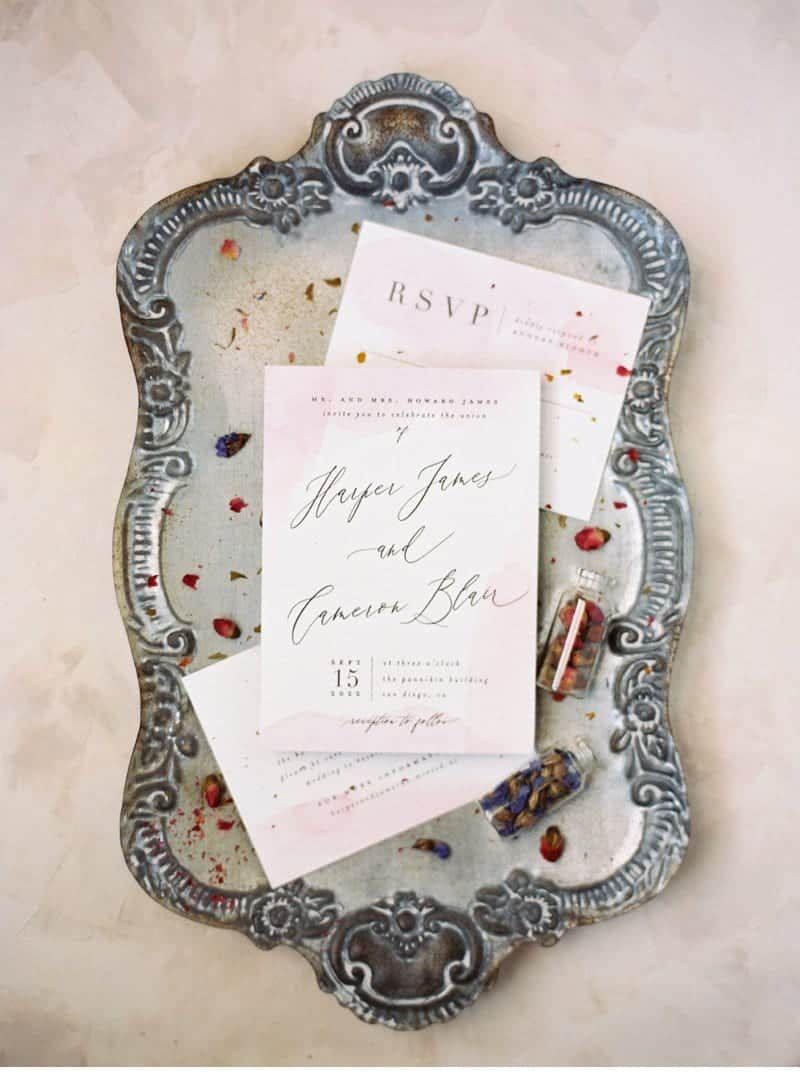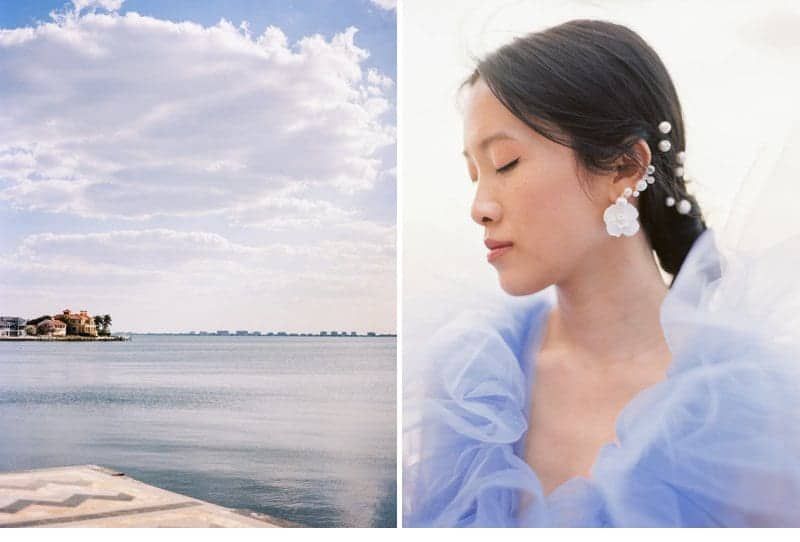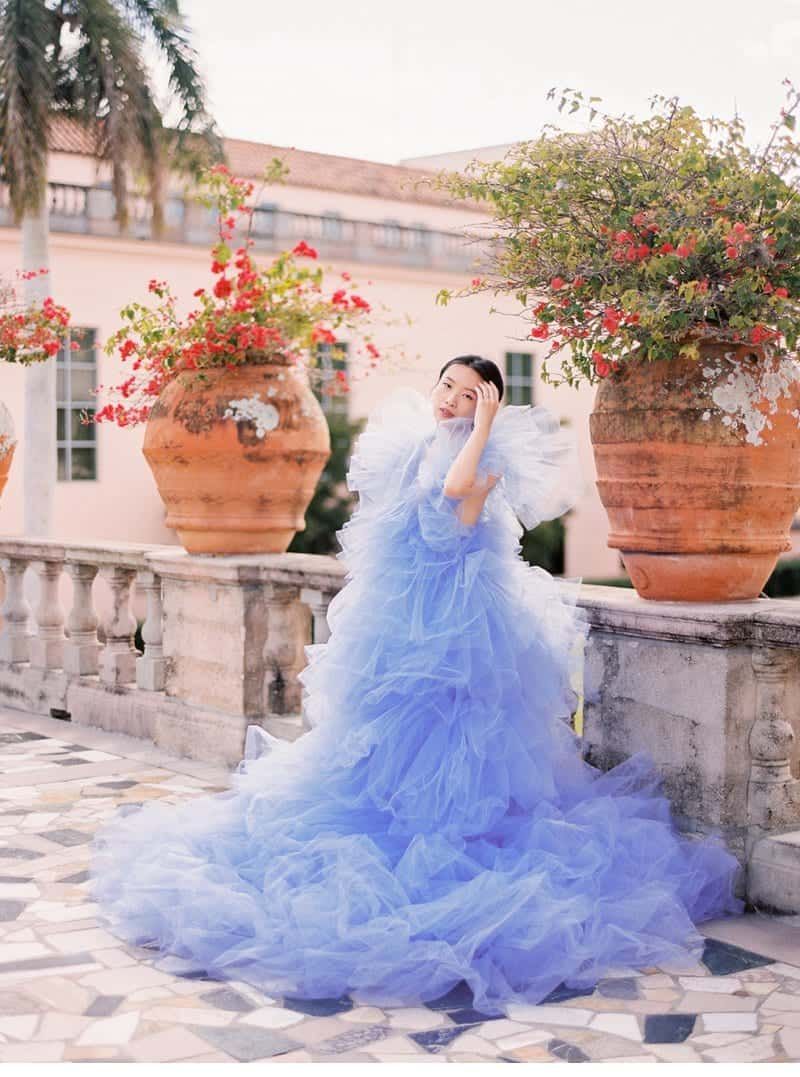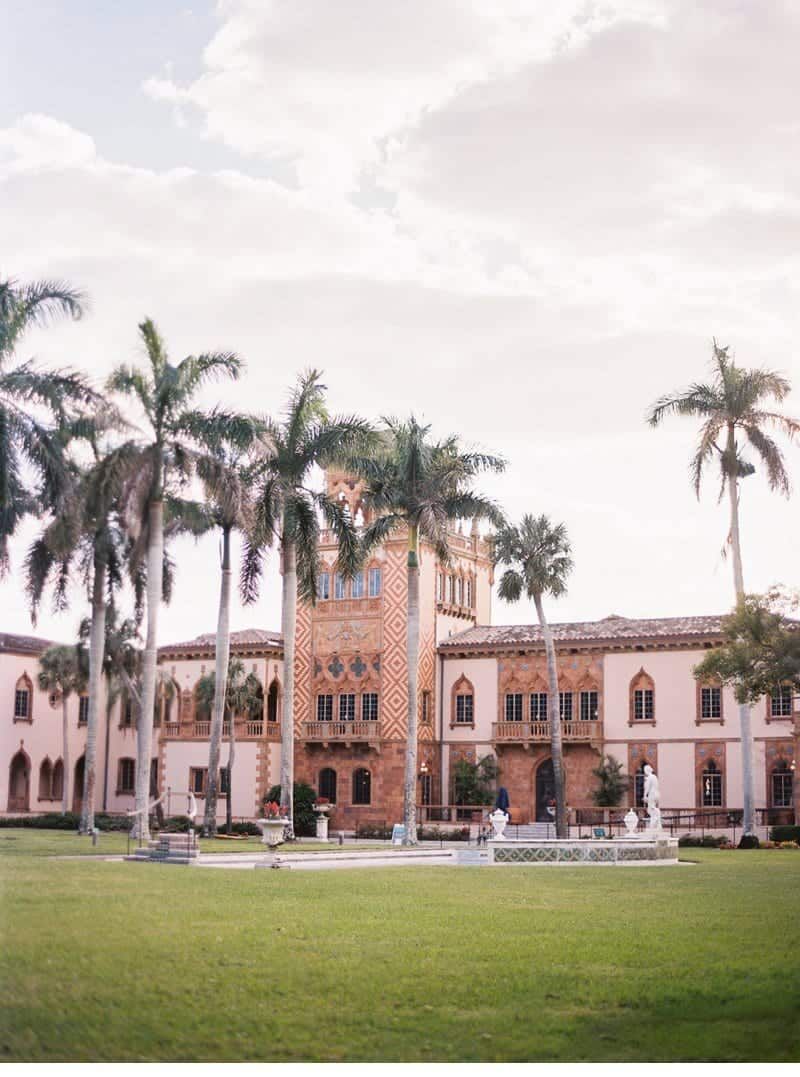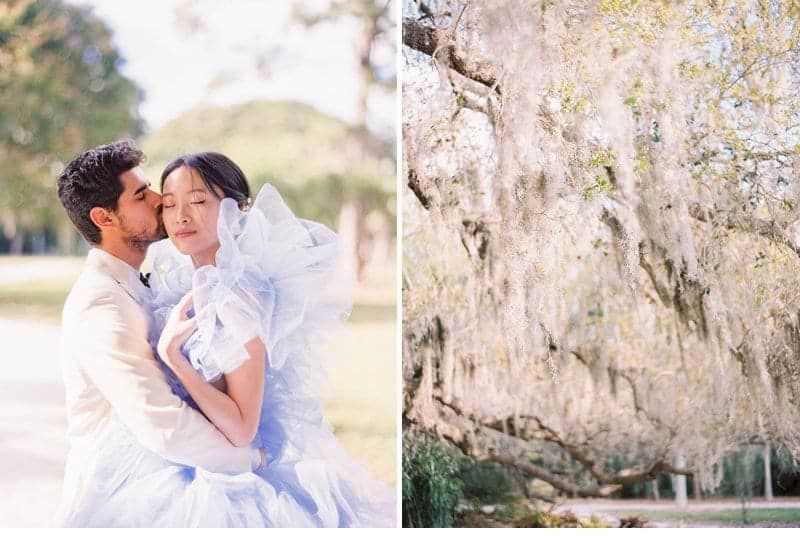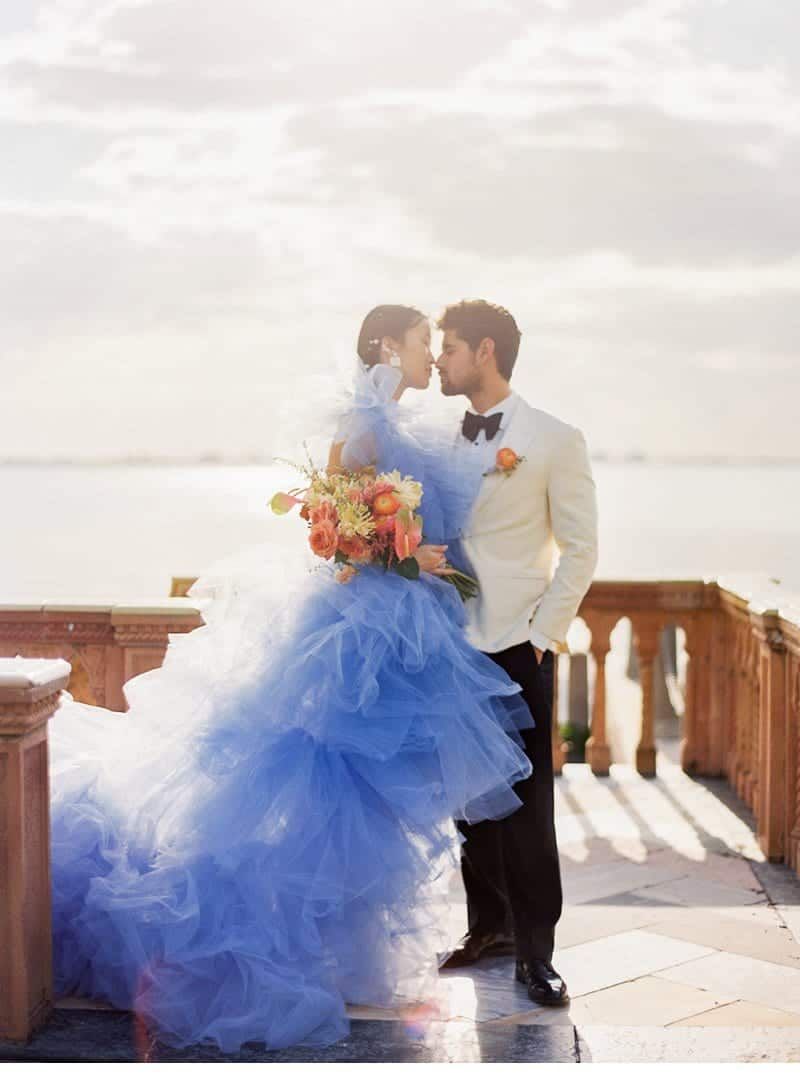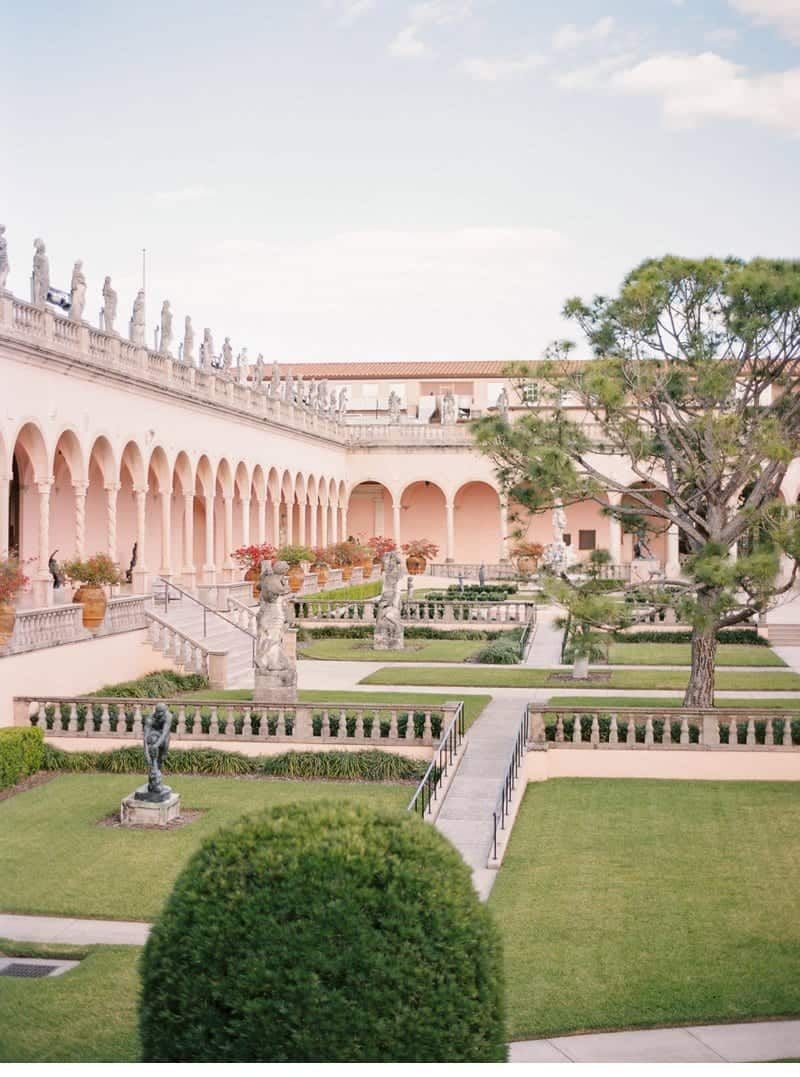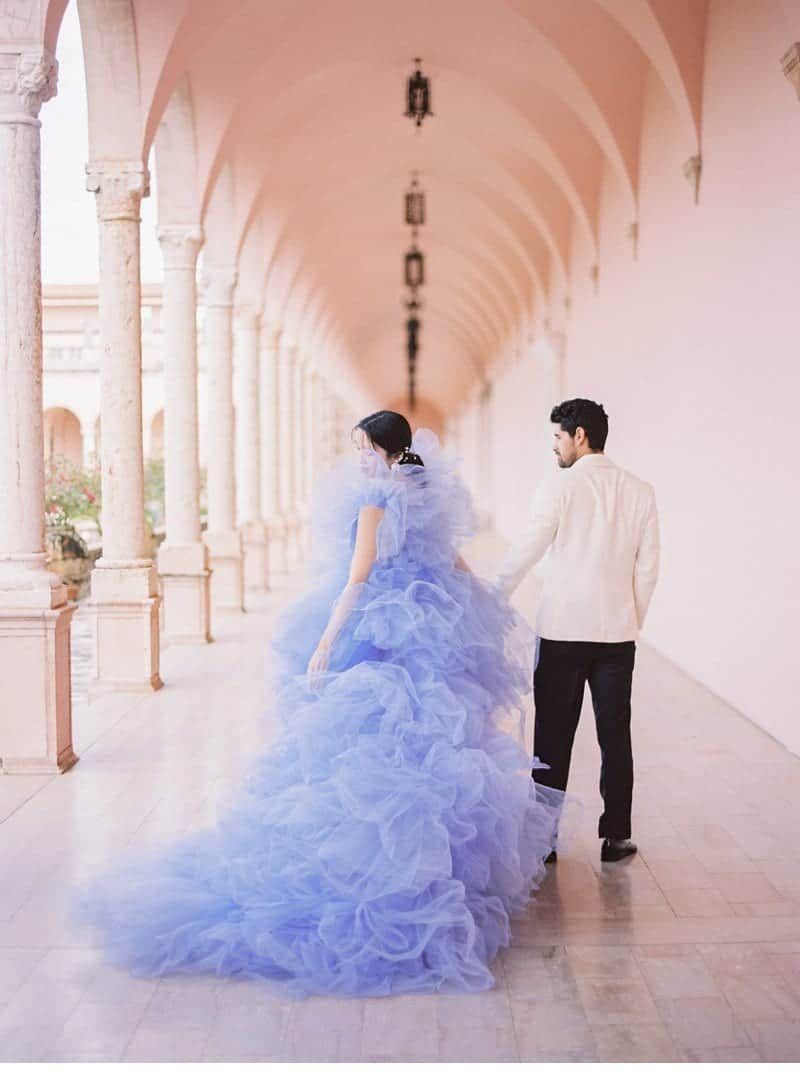 Photography, Planning, & Styling: Kristin La Voie Photography
Floral Design: Victoria Blooms
Wedding Dress: Millia London
Groom's Tuxedo: The Black Tux
Earrings: Shop Moss