Romantic Engagement session with euorpean flair
Feeling life, seeing love in each other's eyes. Assure each other of affection and show togetherness. Looks, gestures and touches accomplish all of this without so much as a single word.A Pennsylvania campus steeped in history and European flair was the backdrop for this emotional engagement session.
Fine Art Photographer Liz Andolina accompanied MK and Achilles on their amorous adventure and inspires us with her stylish and dreamy imagery.
From Liz Andolina: "MK and Achille met in NYC about 5 years ago. MK had just moved into a new apartment and since she lived alone, would often go to sit at the little bar area in the local Italian restaurant nearby. She'd go alone to finish up work and chat with the staff while they worked. Shortly thereafter Achille became the general manager and they both caught each other's eye. MK found herself going to the restaurant more and more and would always look through the window to see if Achille was working, run home to touch up her makeup, and go spend the night at the restaurant near him. They were friends for about a year before it turned into a relationship, but they always knew it was heading that way. Fast forward a few years, MK and Achille choose to move to Princeton, NJ to be more equidistant between their families (his is New Jersey, hers in Maryland). The night before they officially closed on their new house, Achille proposed. The backyard of their house connects to a historic battlefield in Princeton, with a wide open grassy area, trails, and a stunning sunset. What a perfect location for a proposal!
Given Achille's Italian heritage and their connection to Italian food, the couple had originally planned to have their wedding in Italy. While they ended up choosing a European estate in Pennsylvania, their Italian inspired design will still live on in their wedding aesthetic and their engagement session. Since they are now making Princeton their home, we decided to shoot their engagement session on the Princeton University campus. With its years of history, the campus has no shortage of stunning European architecture, Italianate gardens with cypress trees, and walls of gorgeous green ivy. MK chose a beautiful white dress from Reformation, complete with puffed sleeves, lace trim, and delicate buttons. Achille complimented her perfectly with his neutral shirt and khakis, and added a pop of color with a navy blazer. After wandering the campus we finished our session on the battlefields while Achille proposed, just in time for the final stunning moments of sunset light."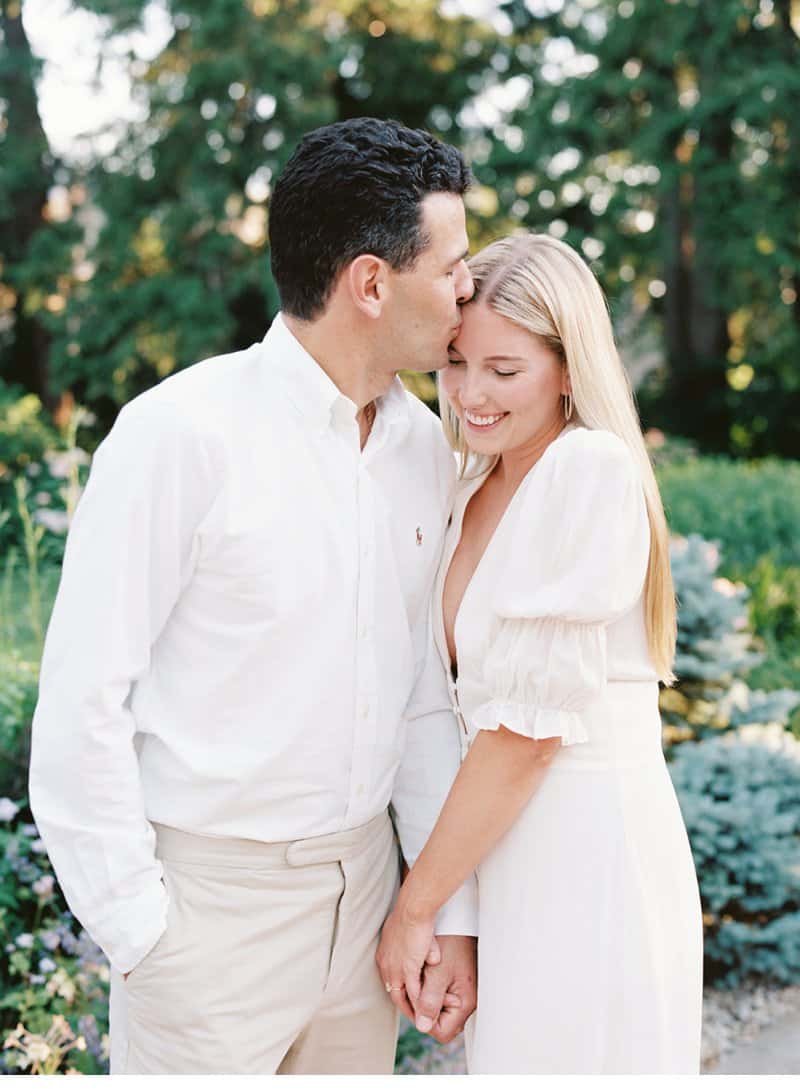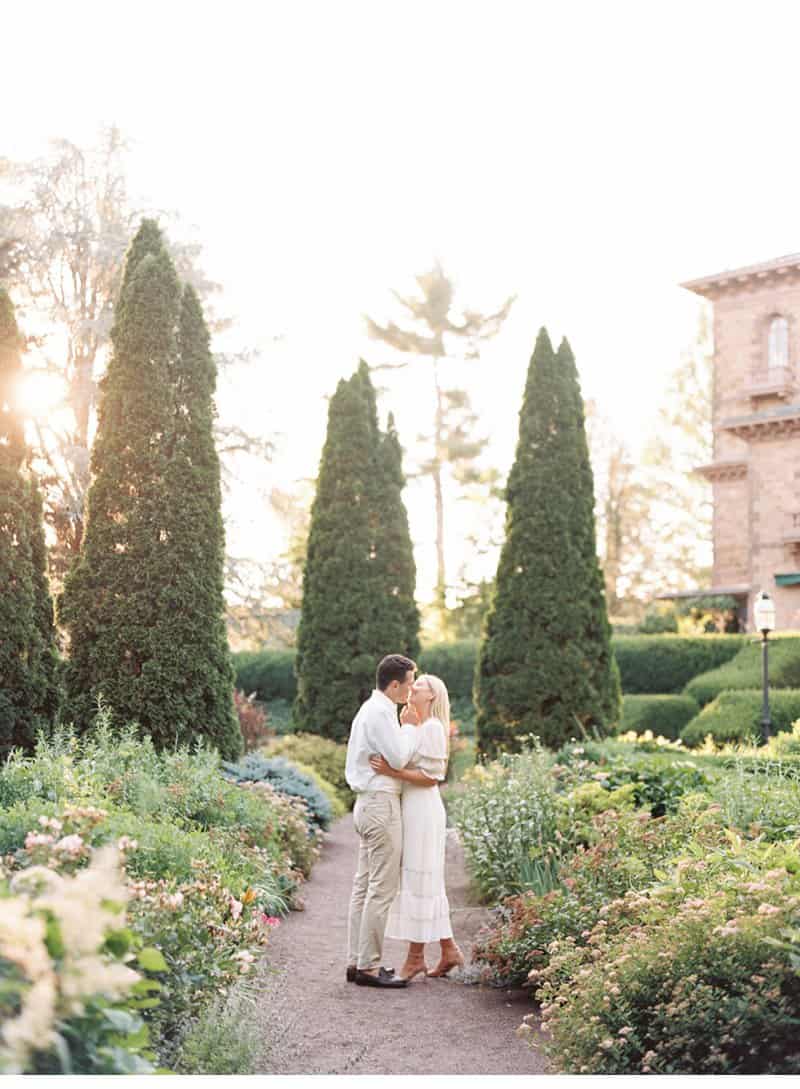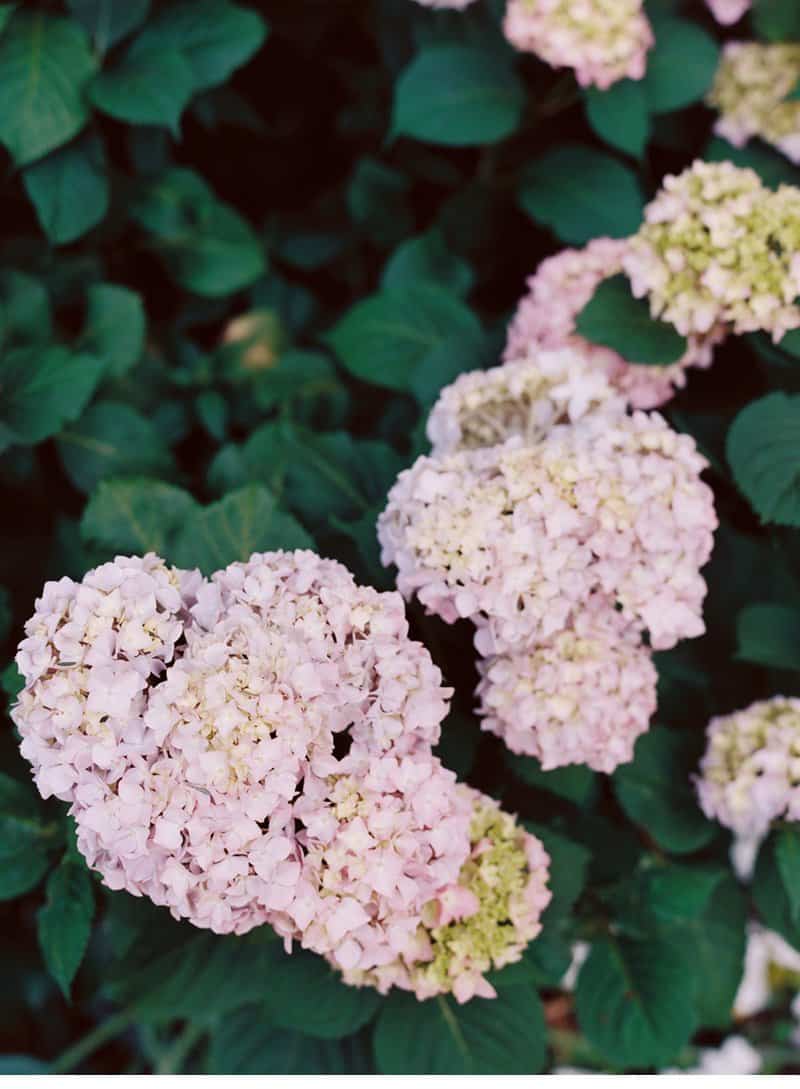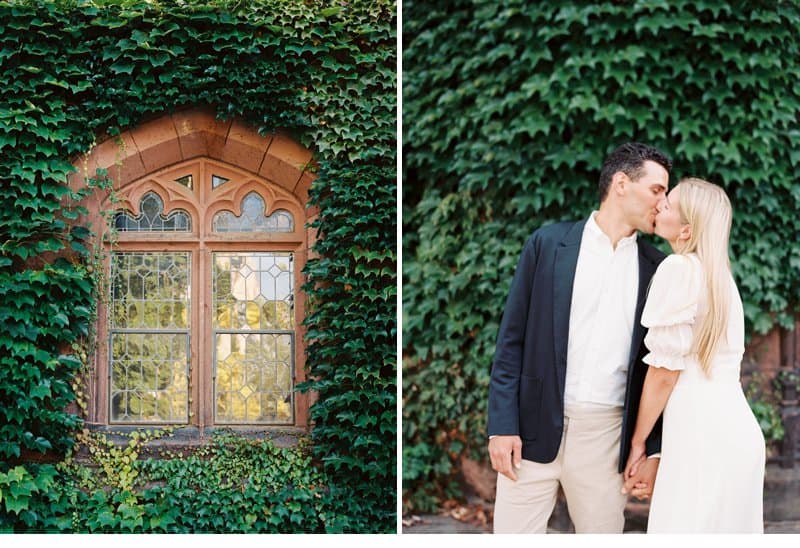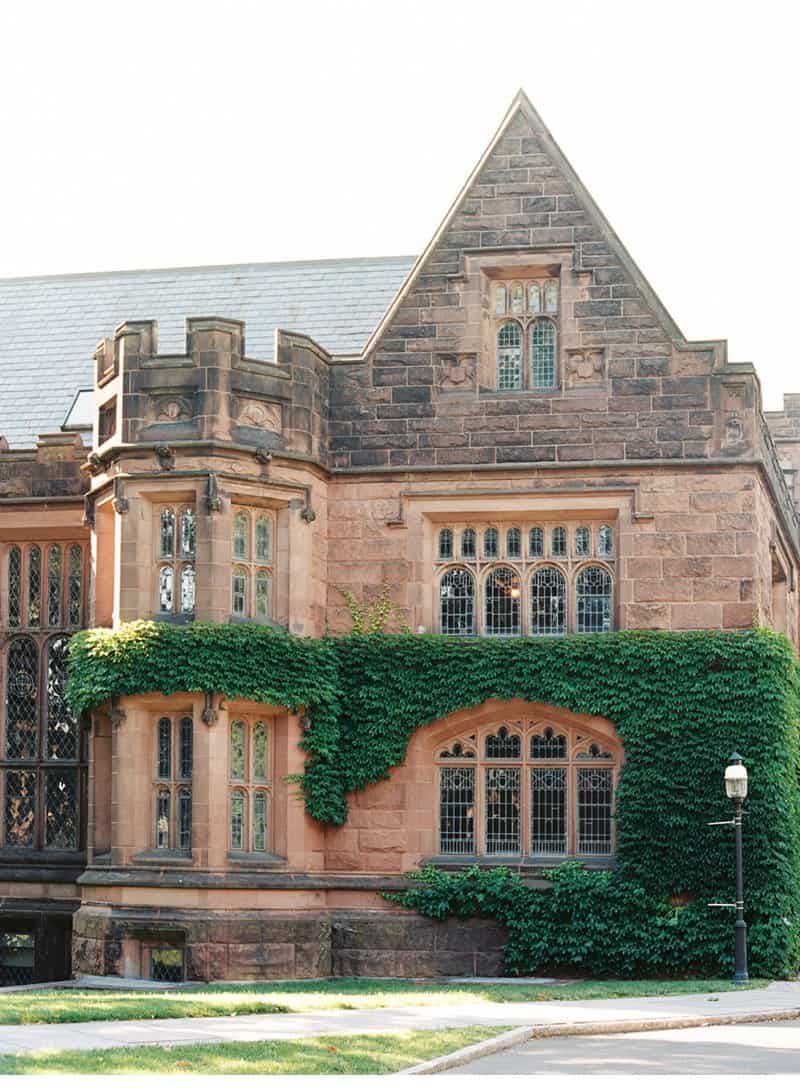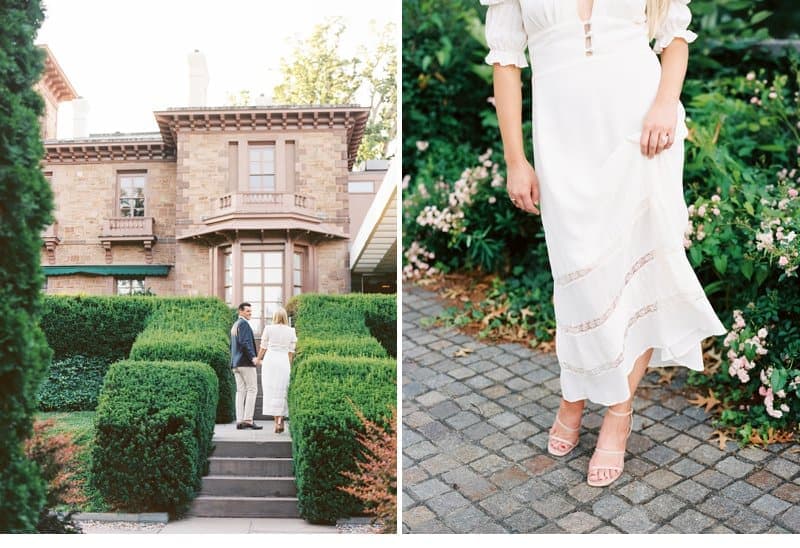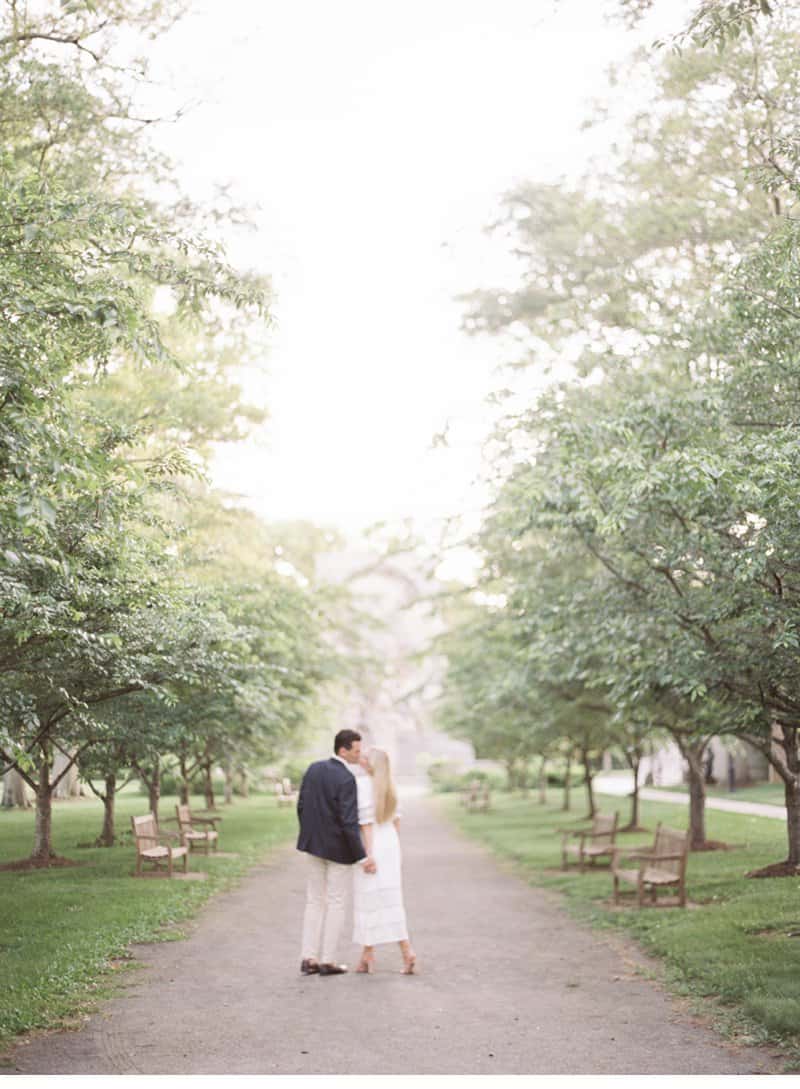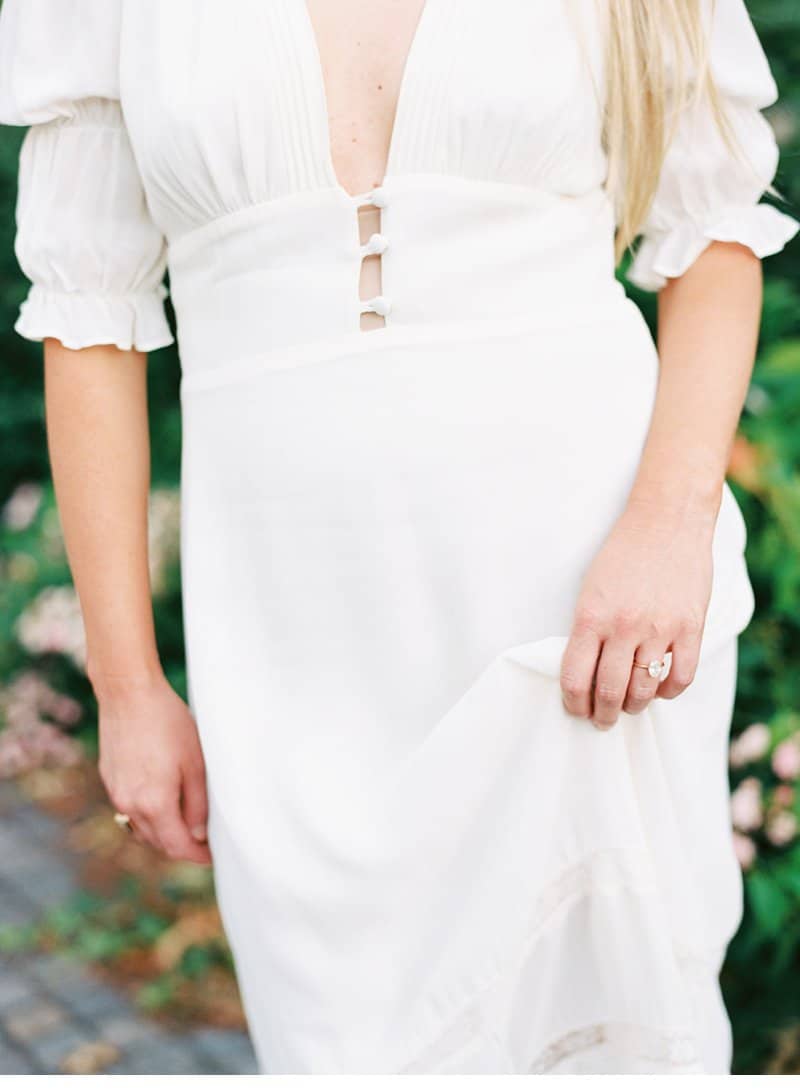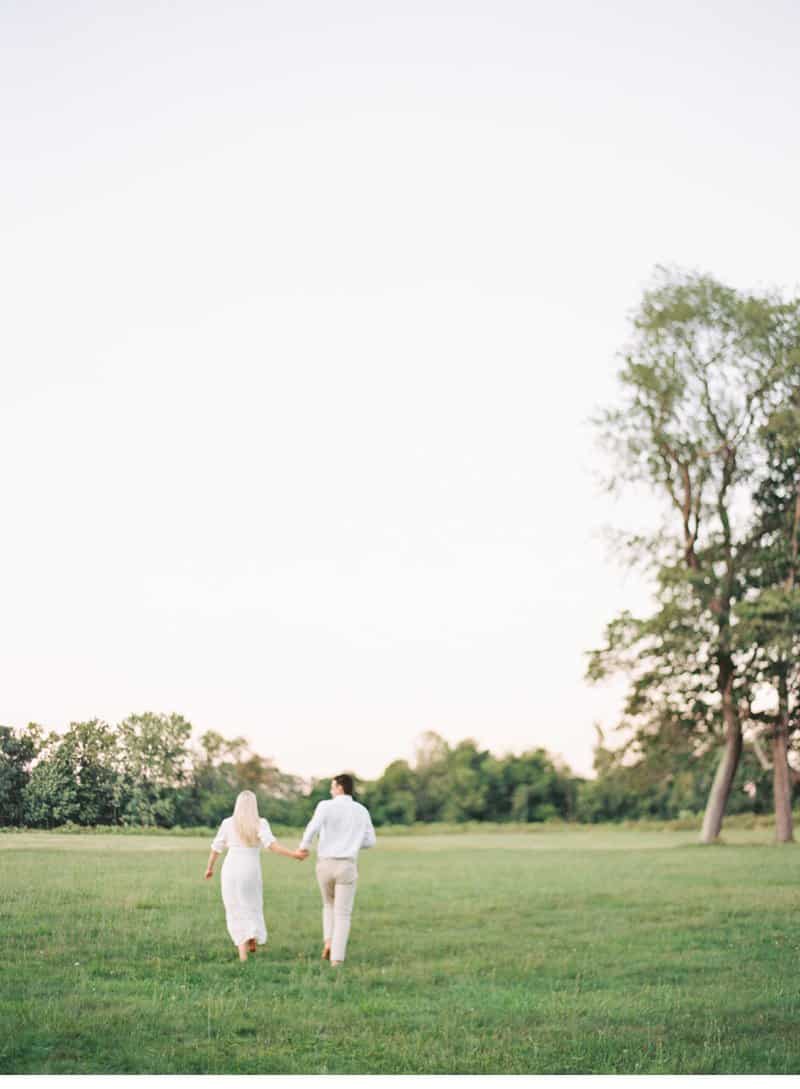 Photography: Liz Andolina Photography
Film Scans: Photovision Prints
Dress: Reformation