Romantic Idyll in the Kestrel Park
The warm sunlight of California falls softly through the dense crown of a tree in whose shadow a handful of white chairs eagerly await the upcoming intimate celebration at Kestrel Park.
The road that leads past it is unpaved, the surrounding fields are undeveloped. Except for idyll and nature nobody seems to be at home here. Space enough for two hearts, that will soon become a real family here.
Hand in hand, the bride and groom reach the endless meadows, the perfect place for moments of togetherness. Tender kisses, loving whispers, meaningful looks and overjoyed smile – precious moments all alone…
Well, the two of them were honestly not. Because without photographer Katie Grant, for example, they would not have these incredibly sentimental souvenir photos. She still raves about this magical day: "I adore this venue and the beautiful florals created to compliment the natural light and colors of the Santa Ynez Valley!"
Event designer Janna Brown Design was responsible for those flower arrangements as well as for the breathtaking dinner table, which she turned into a stunning synthesis of the arts with the help of endless, inconspicuous details, in which the young family plays the leading role.
However, we find the gorgeous Galia Lahav dress especially exciting, that plays with the charms of the beautiful bride with bare shoulders and delicate transparency and at the same time fits perfectly to this unique location due to its enchanting floral applications.
The sweetest highlight, however, is undoubtedly the couple's young son, who, dressed like his dad in a blue suit with black lapels, symbolically binds them forever.
All this and much more is read in the great shots of Katie Grant, who has put together her personal favorite pictures here for us.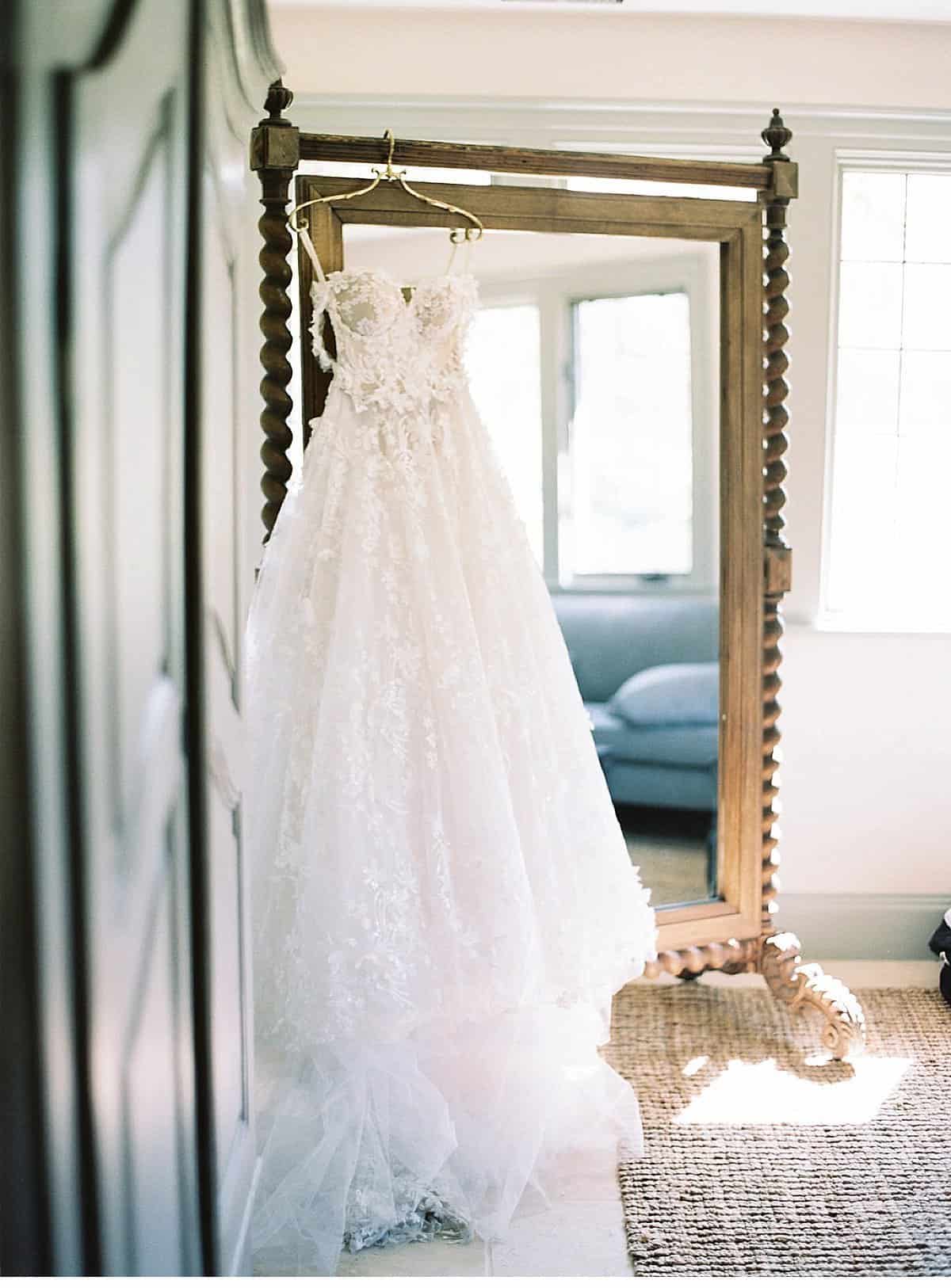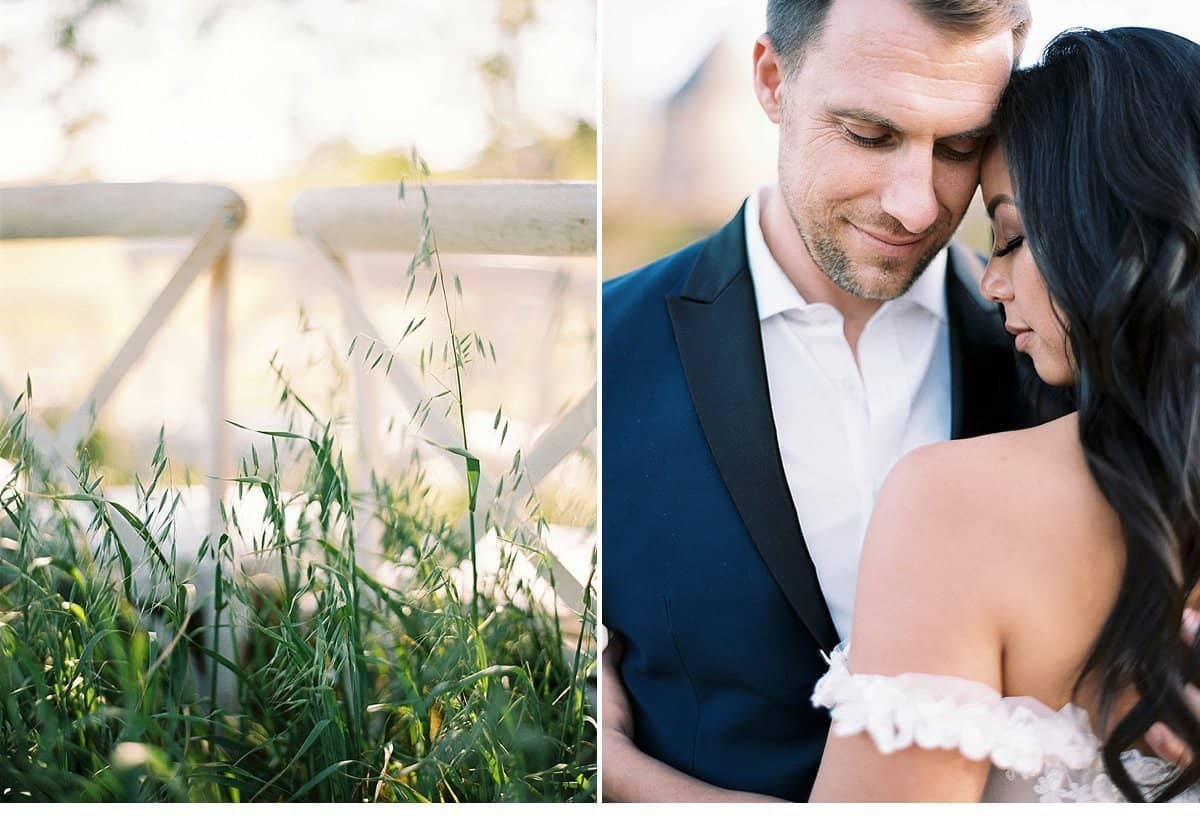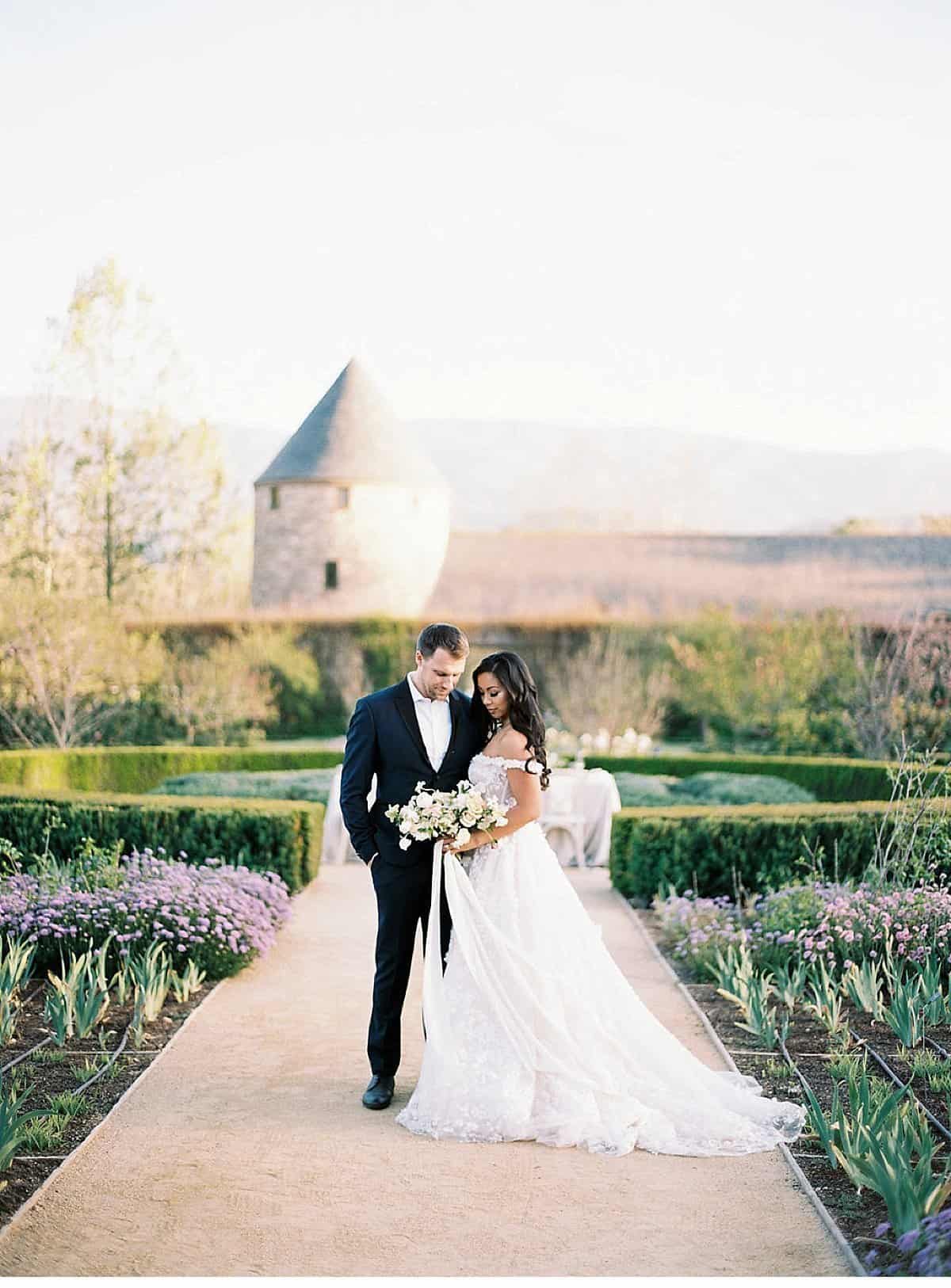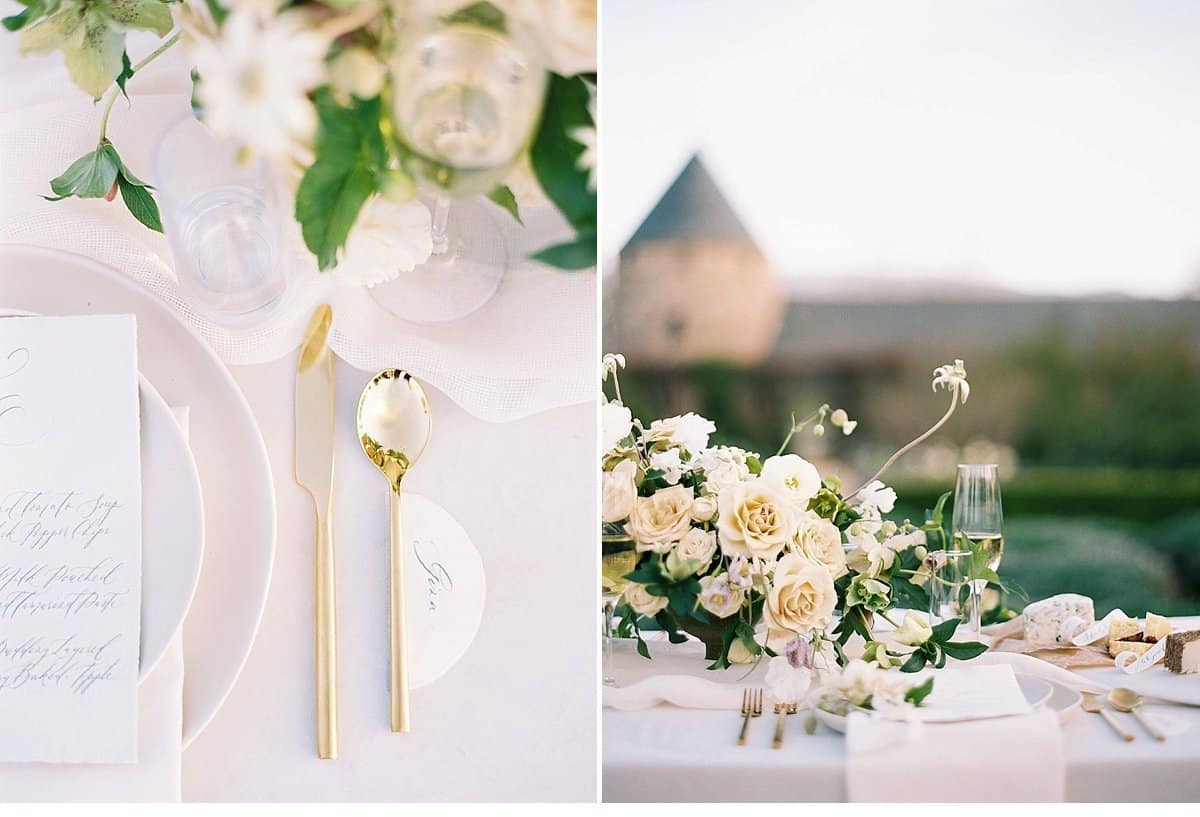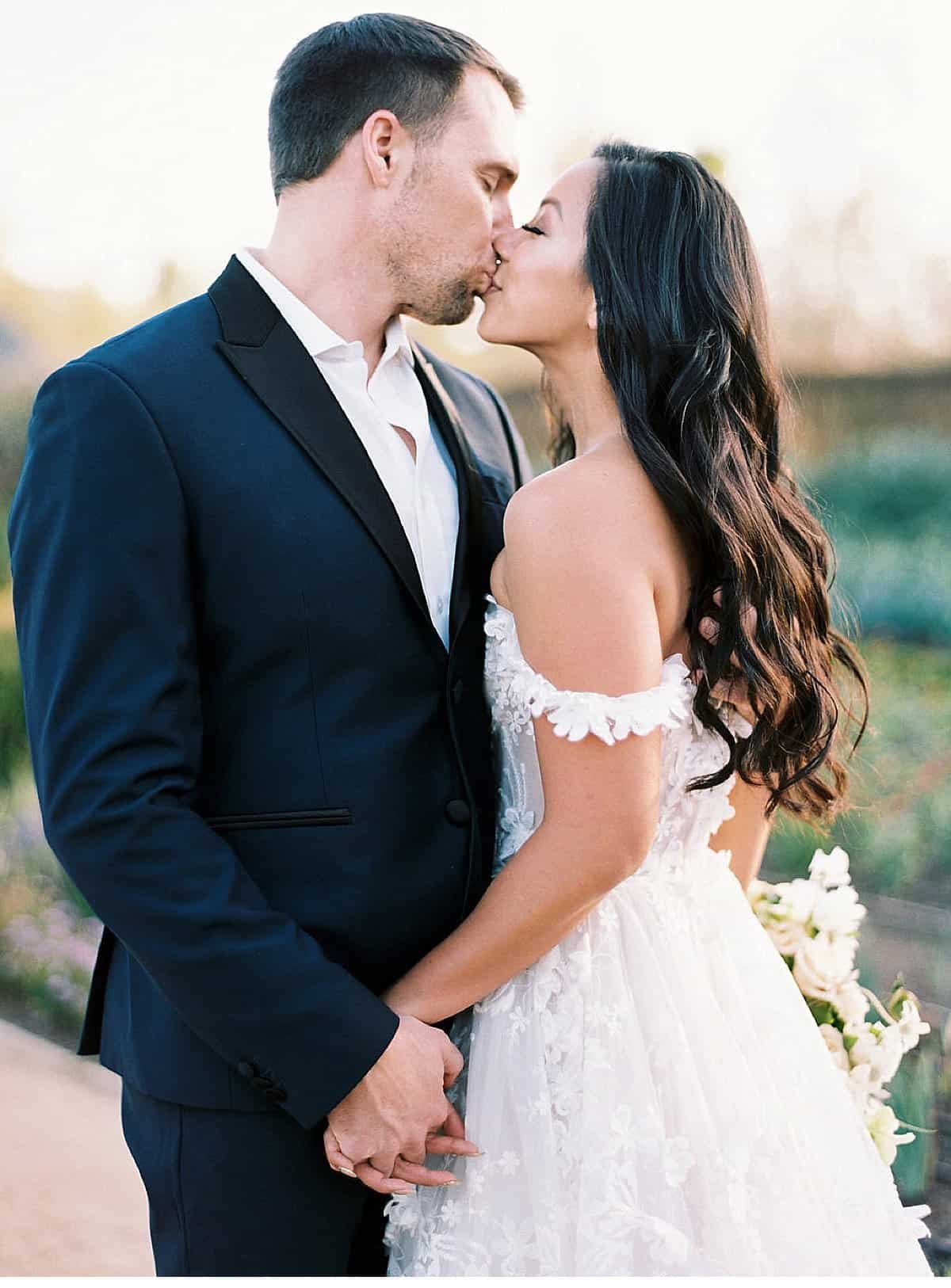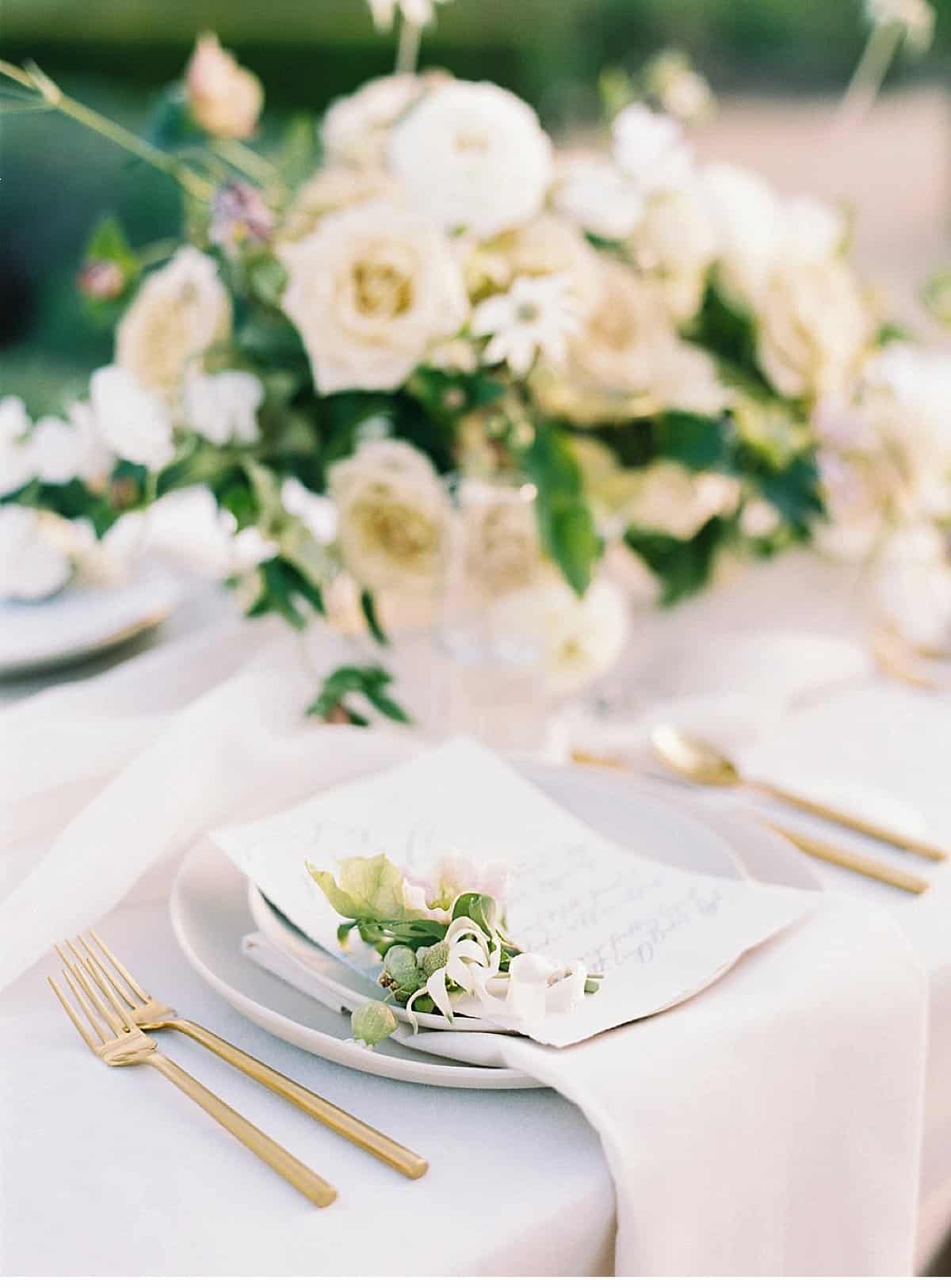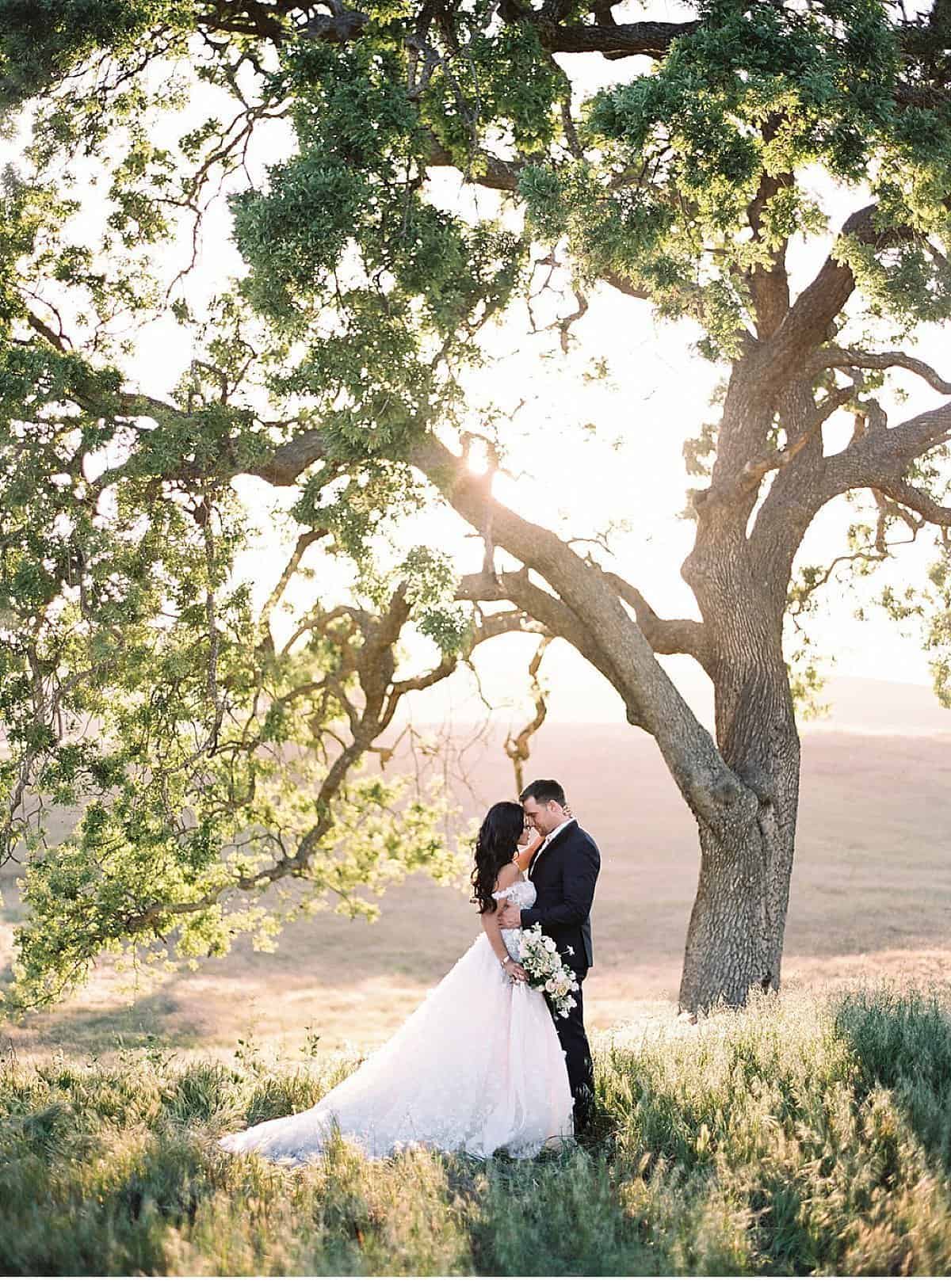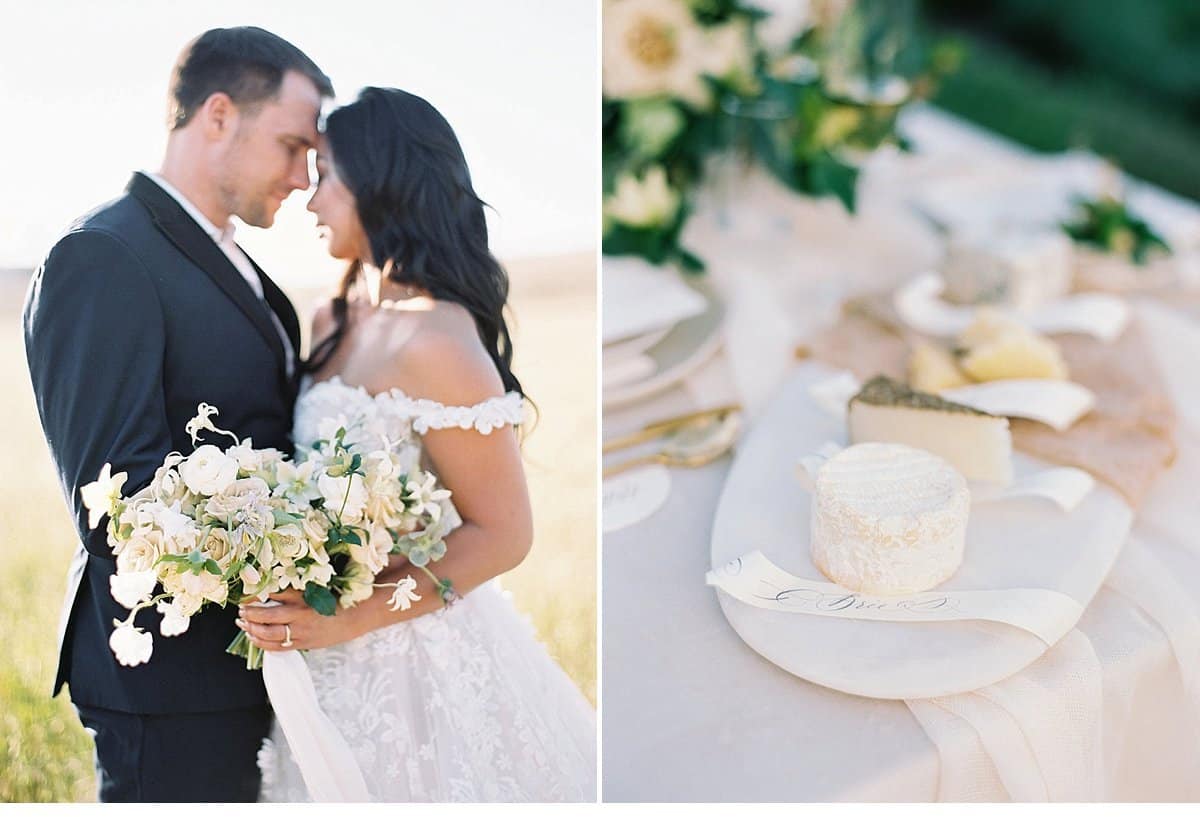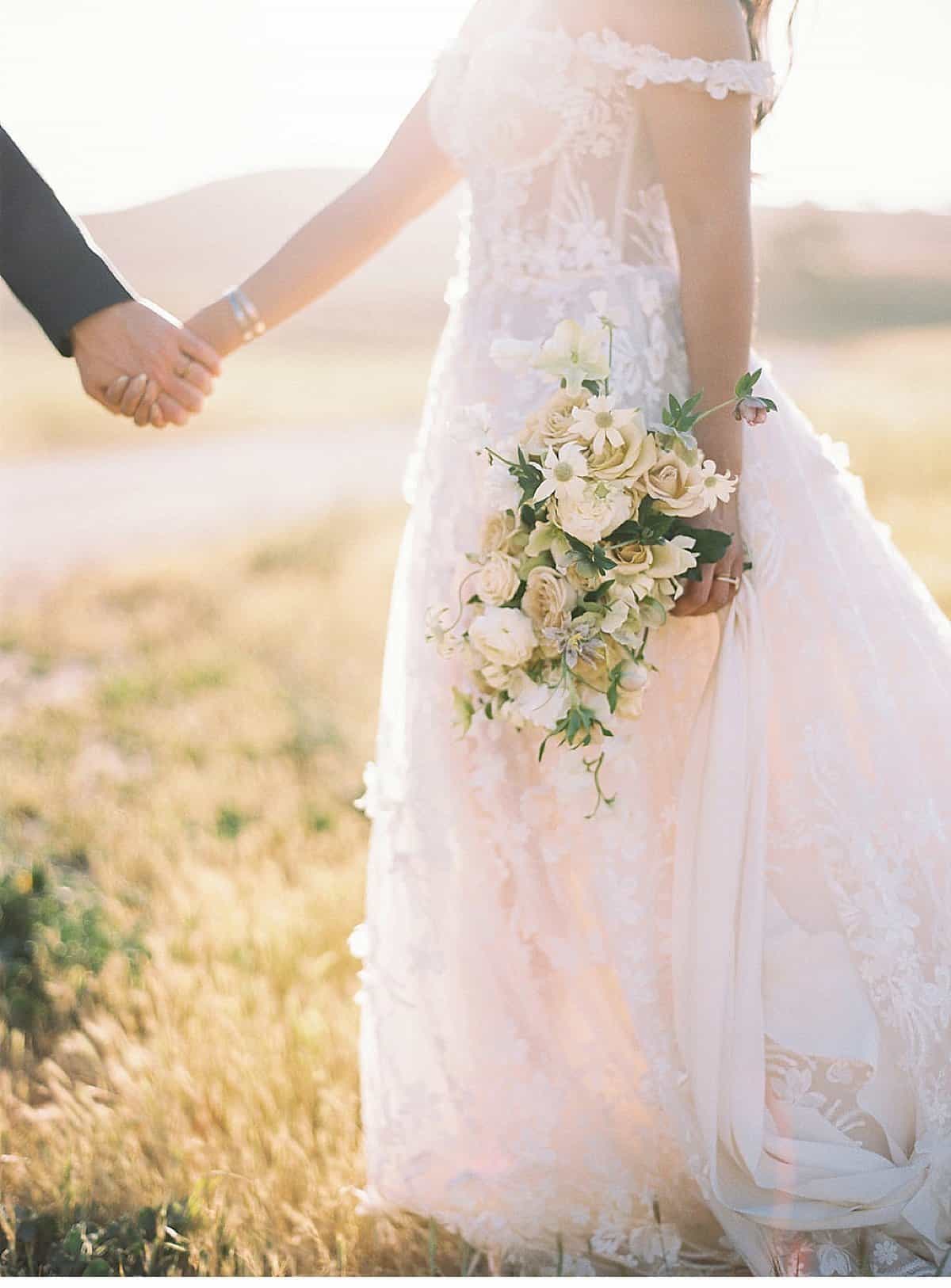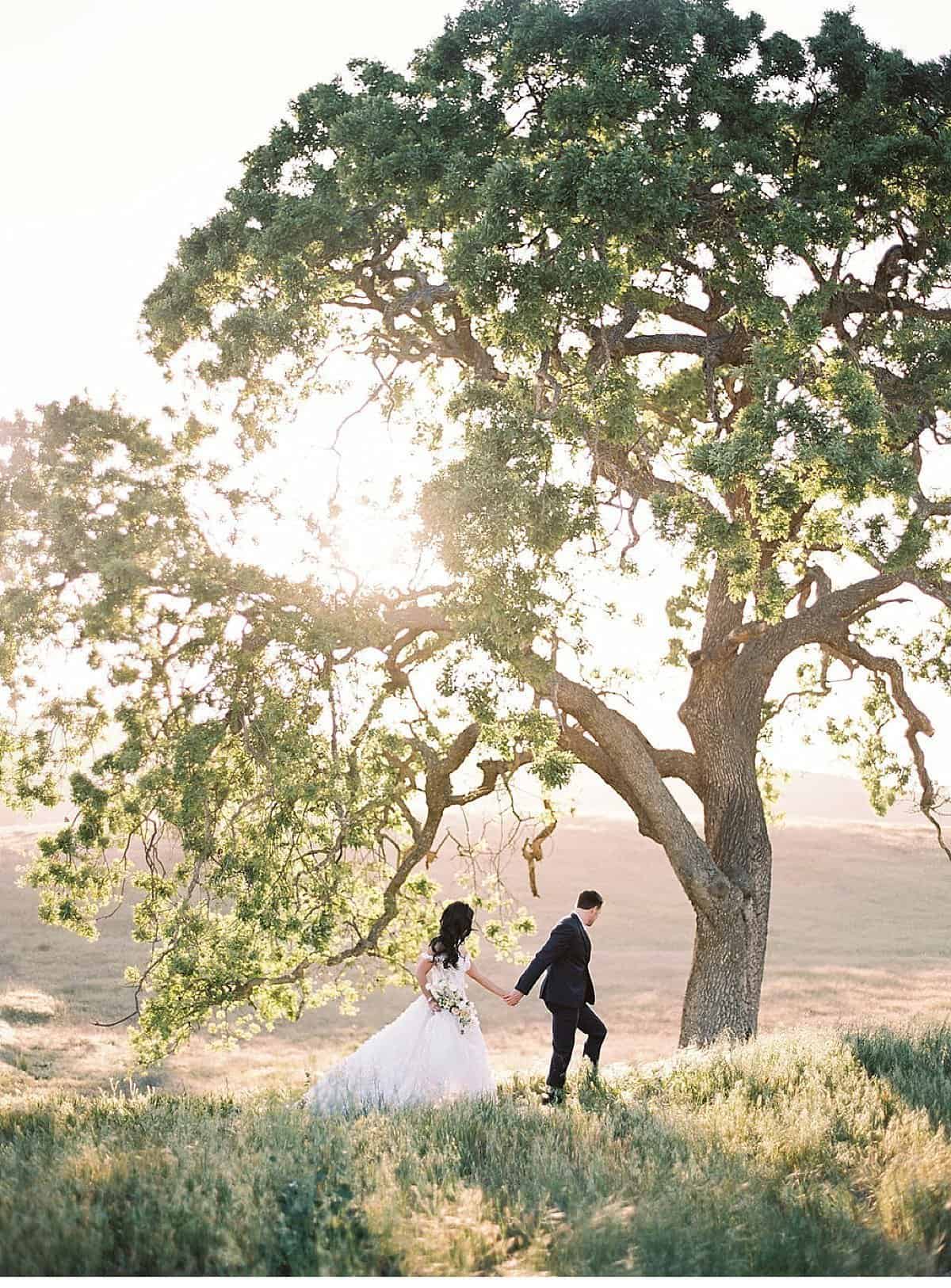 PHOTOGRAPHY: Katie Grant Photography
FLORALS AND STYLING: Janna Brown Design
GOWN: Galia Lahav
VENUE: Kestrel Park
PAPER: Truffy Pi
MAKE-UP AND HAIR: 805 Makeup
TABLE DECOR: LaTavola Linen