Romantic Inspirations In Rose, Red And Gold
Light pink tulle flatters the bride. Buried in thoughts she looks into the distance, her hair lovingly pinned up and adorned with beautiful blossoms. Expectantly, hopefully, longingly. Who lets a beauty like her wait?
Powerful red flowers and shiny golden accents harmonize wonderfully with the lush green environment. They grant this moment grace, glance and perfection. Emotional, dreamy and a whiff of vintage – this shooting has everything a romantic bride wishes for.
"For this inspiration shoot, I wanted to mix blush colored, unique wedding dresses with lots of red and gold accents for a romantic look!" Fine Art photographer Kayla Barker told.
"We had amazing organic and romantic florals for this shoot. The headpiece was made out of real flowers and leaves that we sprayed gold. I hope brides are inspired to be unique with their wedding dress choice and get more organic with their bouquets and florals!"
Anyhow Kayla Barker inspires us with her stunning pictures that impressively proof her great sense for Fine Art Photography. Lets get carried away by gorgeous dresses, amazing colors and a whole lot of nature…
Translation: Marina Jenewein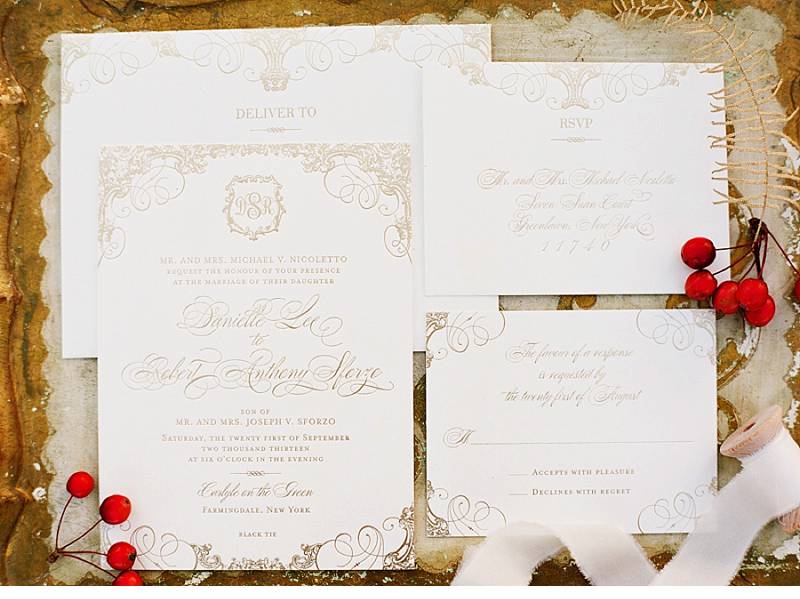 PHOTOGRAPHY, STYLING AND CONCEPT: Kayla Barker Fine Art Photography
BLUSH DRESS: Reem Acra
PINK DRESS: Bibhu Mohapatra
JEWELRY: Stella & Dot and Elizabeth Cole
HAIR + MAKE-UP: Kristin Daniell Makeup Artistry
FLORALS: Bricolage Curated Florals
INVITIATION: East Six
FURNISHINGS: Loot Vintage Rentals
MODEL: Janzen Jackson
FILM LAB: Richard Photo Lab