Romantic love story in Florence
Let's go to Tuscany, more precisely to romantic Florence, with its history, culture and all its beauty.
Tuscany was the birthplace of Dante, Boccaccio and Petrarch, who sang about feelings in an impressive way. Places like the Duomo, the Ponte Vecchio and Piazzale Michelangelo have become perfect settings for marriage proposals and are the perfect backdrop for this inspiring shoot in a private atmosphere.
In Florence, in the heart of Italy, where love meets poetry, this gorgeous couple has vowed eternal love. This romantic city offers many opportunities, and L'Agence Greco and her team carefully selected a few locations to tell this beautiful love story with the great images captured by Cesarem Photography and Thomas Augier Films.
L'Agence Greco and her team were welcomed by Villa le Fontanelle, an exclusive venue in Tuscany with a magical atmosphere surrounded by the rolling emerald hills of Tuscany.
The team told: "In the gorgeous setting of Villa le Fontanelle, we spent an unforgettable day overlooking the beautiful city of Florence. For this editorial, we wanted to bring together an extraordinary French-Italian team, unique partners for intense emotional moments.
The space of Villa Le Fontanelle allowed us to create each moment of the wedding in a different space, adding a magical touch to both the ceremony and the reception. The table, was perfectly set by Rolands with his professionalism .
We wanted to show that a visit to Tuscany means expanding the color palette, refining the taste buds and opening the heart. Our partners Il Giardino Delle Fate, among the best floral designers in Tuscany, have managed to bring their personal touch and know-how.
For more than 25 years, the house of Antonio Riva Milano has pursued its mission by combining the great Italian tradition of couture with the creative flair of stylist Antonio Riva, creating true masterpieces of haute couture. Antonio Riva Milano garments are like works of art that become true icons: a timeless style that constantly evolves without ever losing its identity.
The exciting wedding dresses by Berta, are an explosion of luxury and sensuality. Deep necklines, lace, sheer fabrics, embroidery, wide slit skirts that accentuate the legs, delicate and controlled shine – all dresses are designed to highlight the silhouette of the bride-to-be.
The love, dedication and consideration behind Lisa Pascucci's beauty work is innate."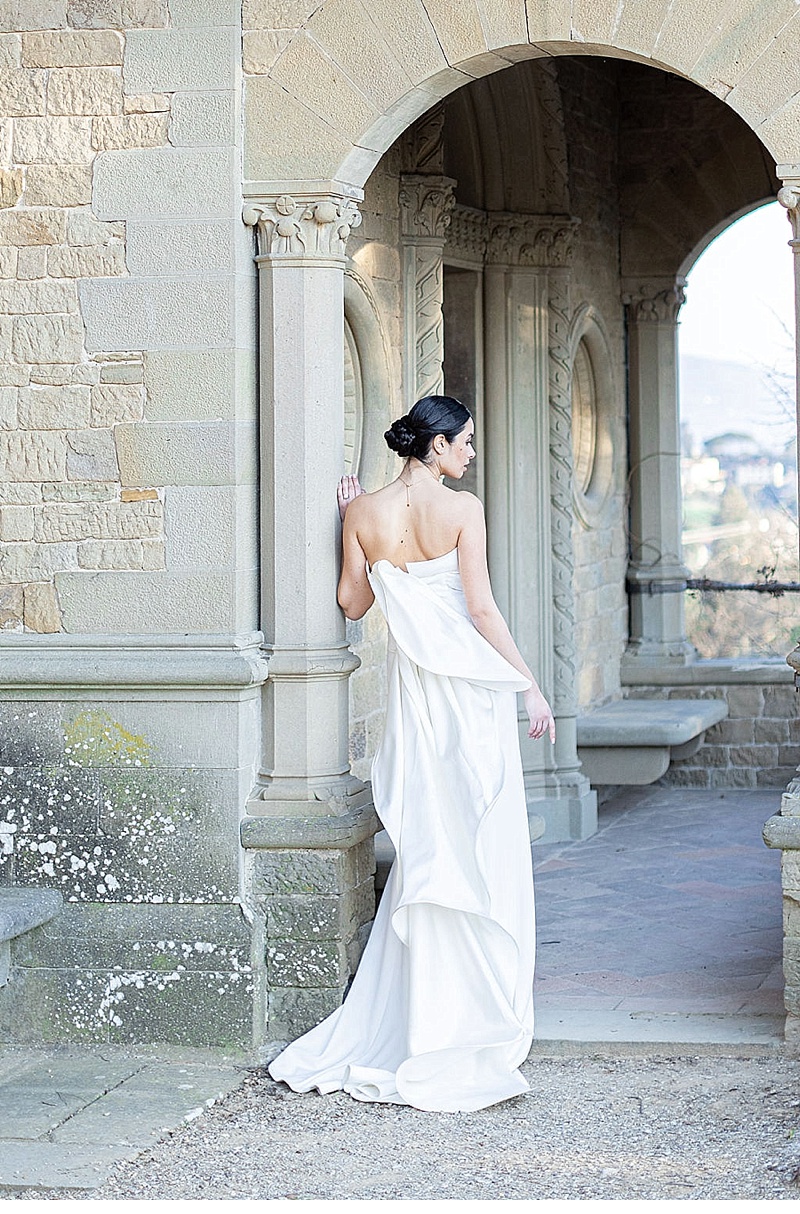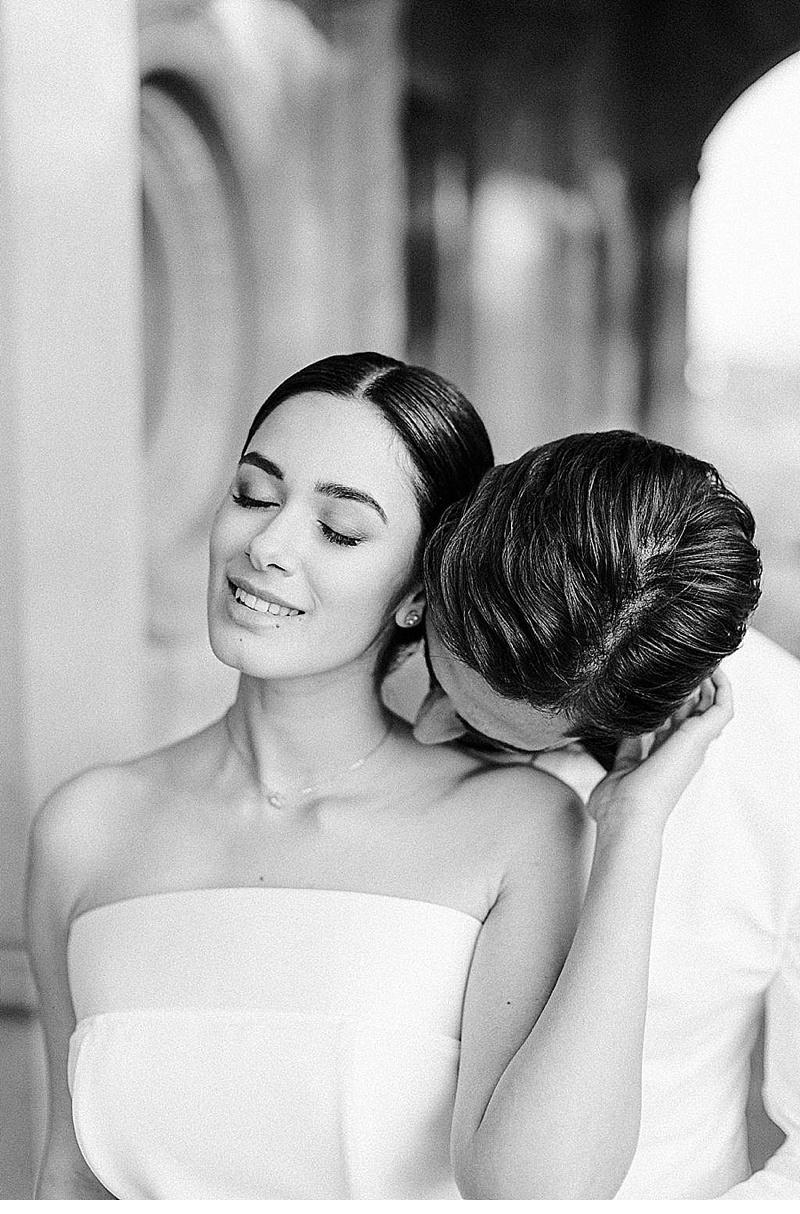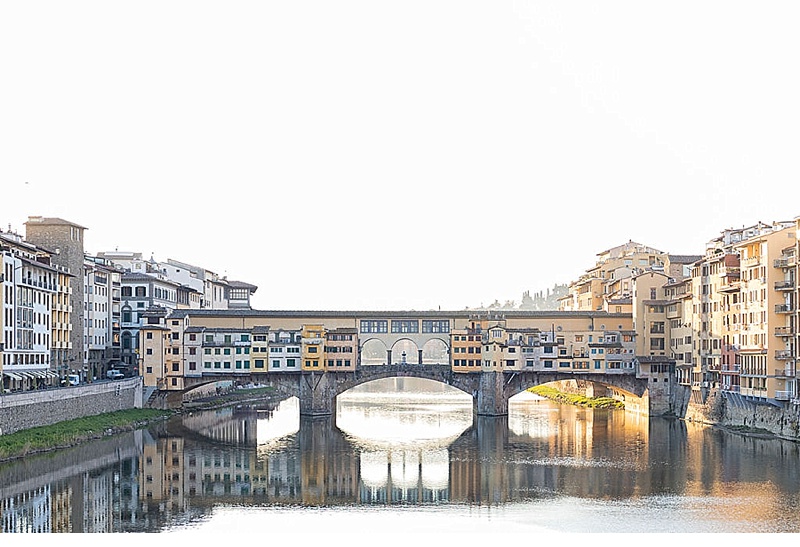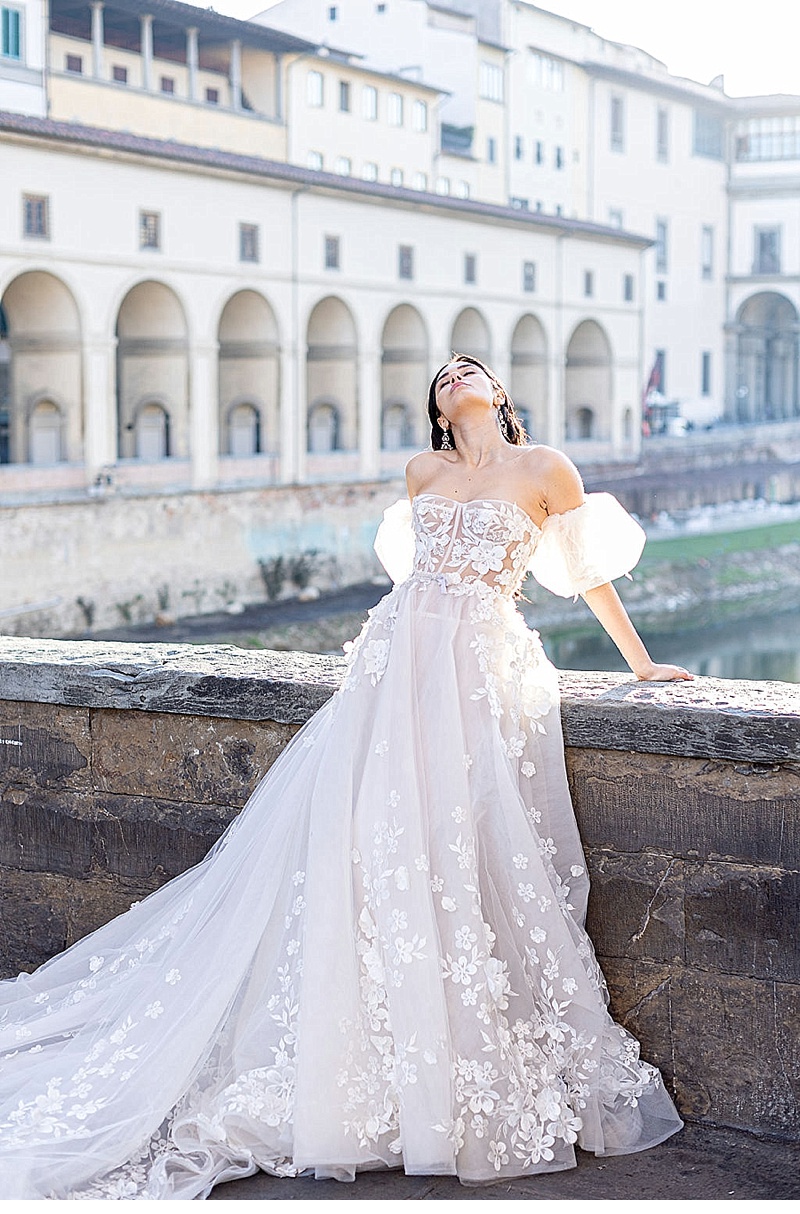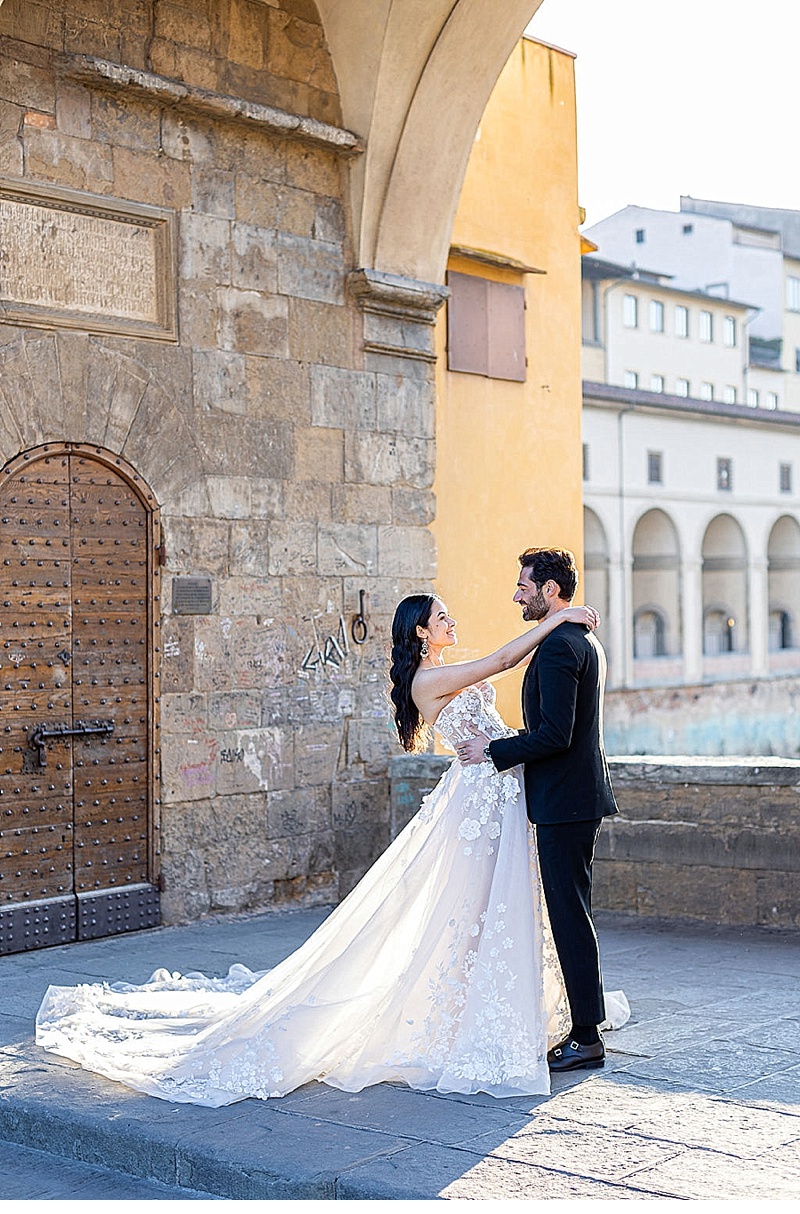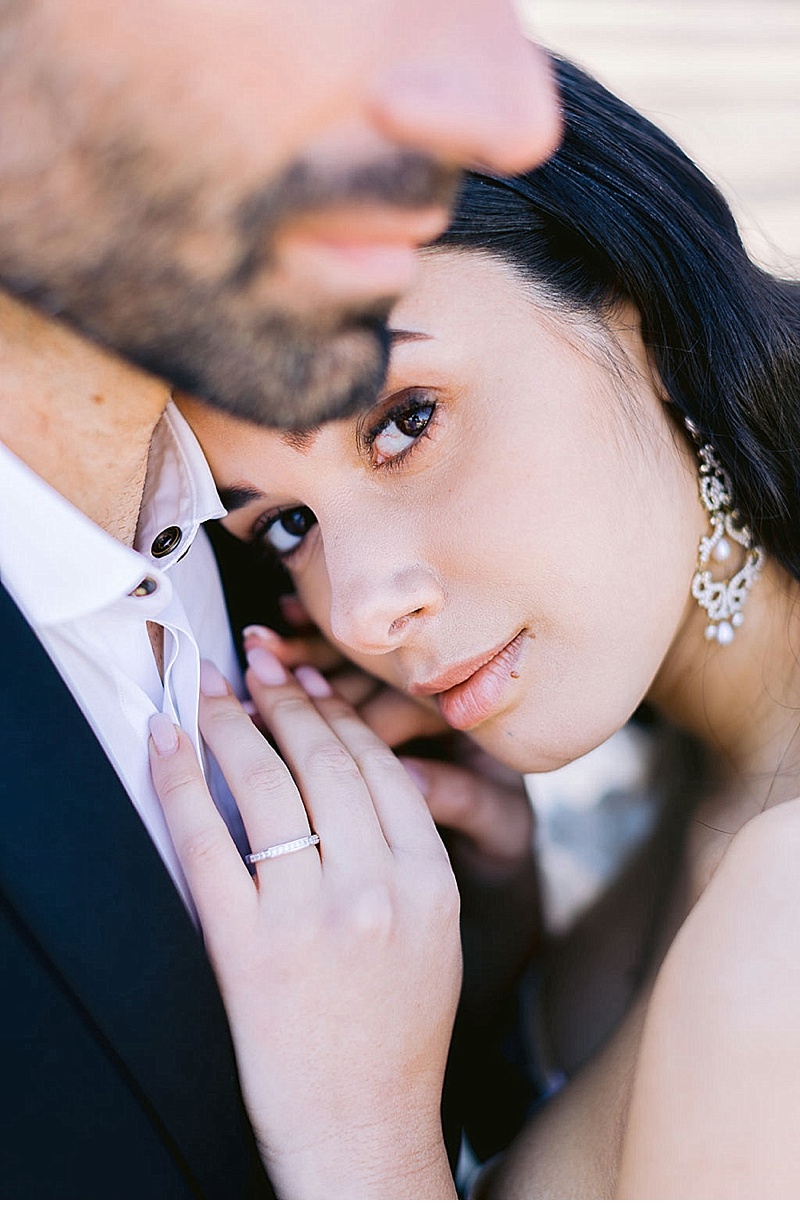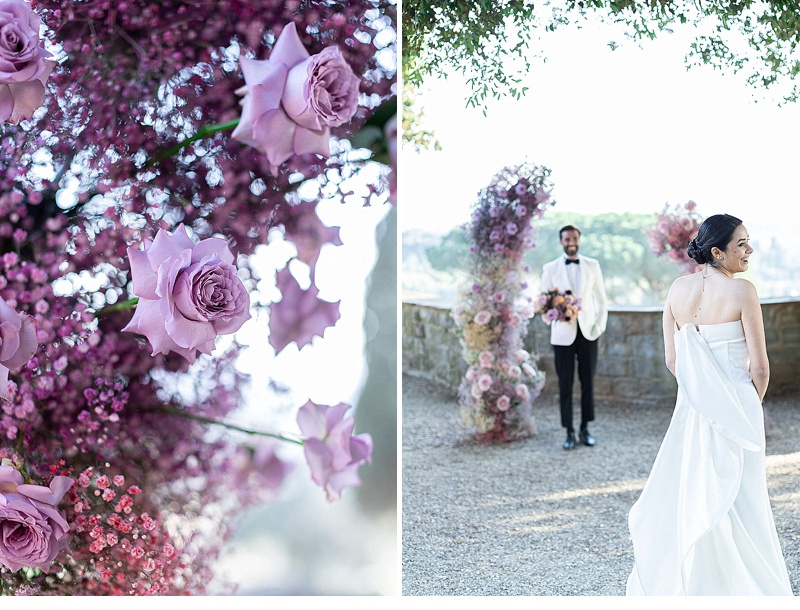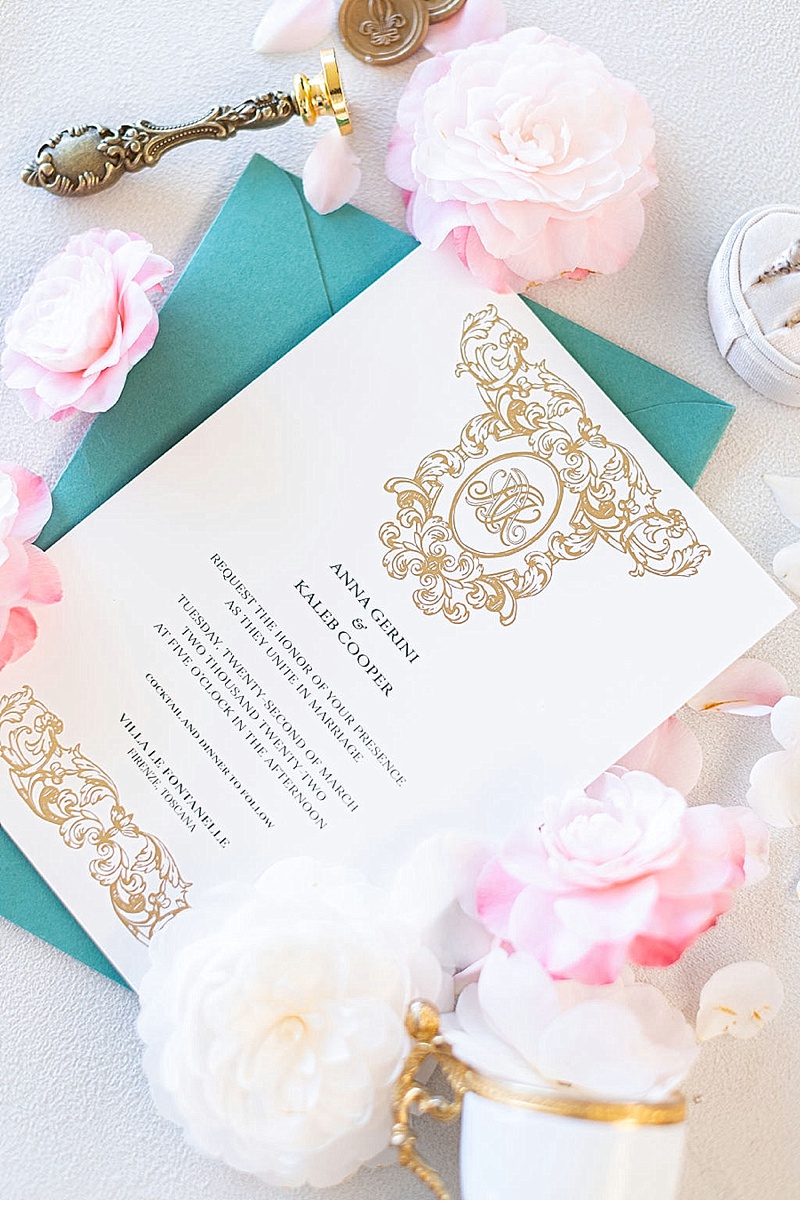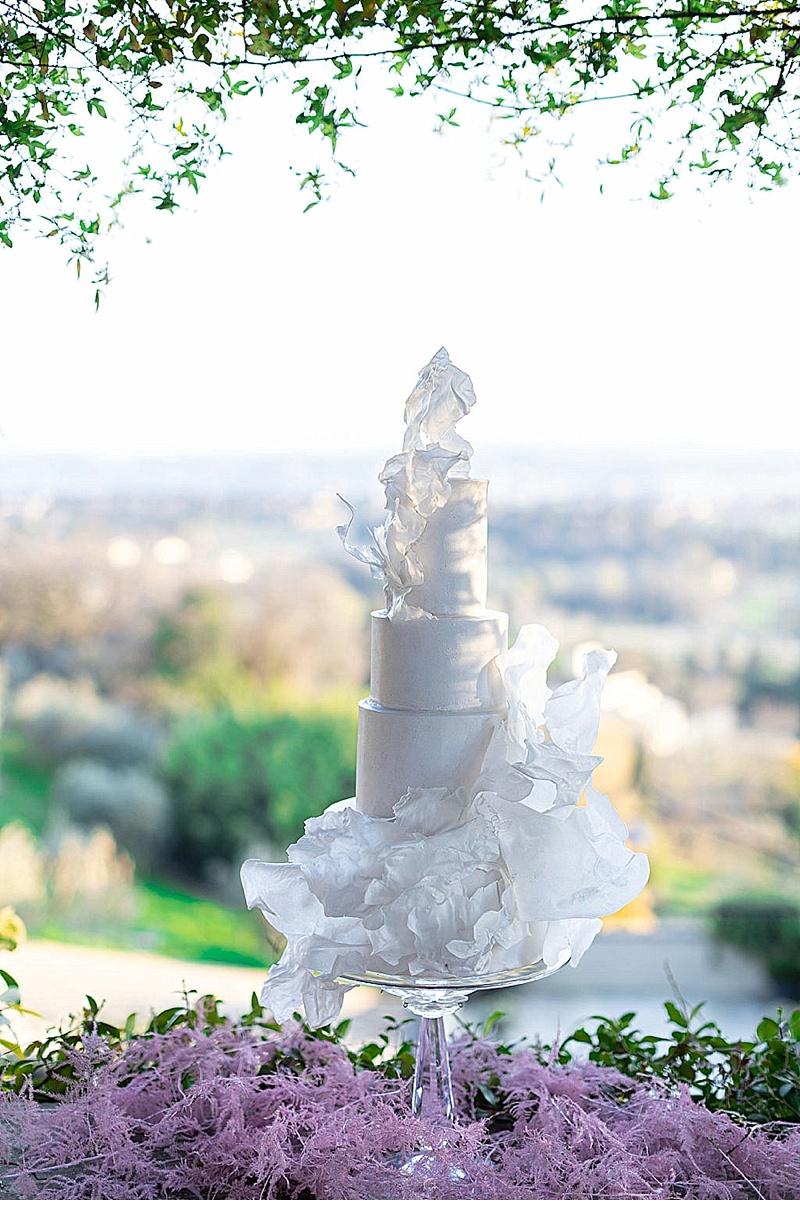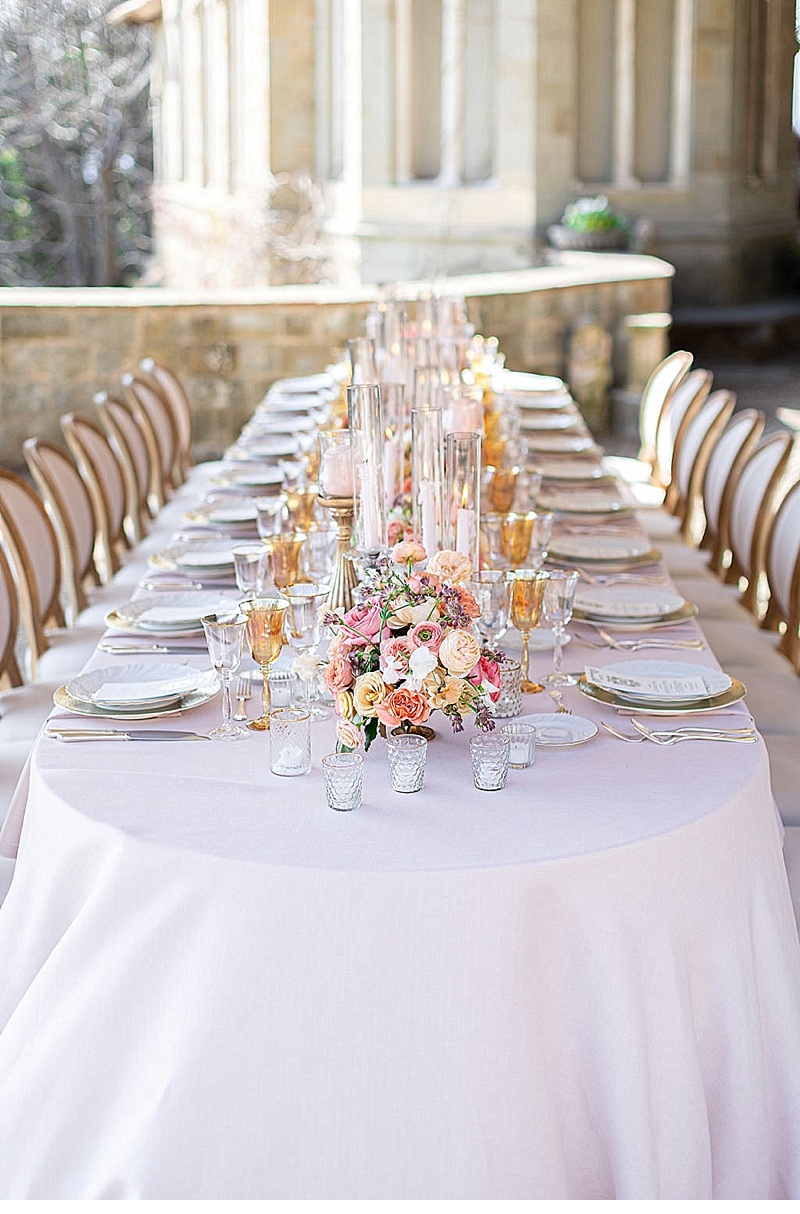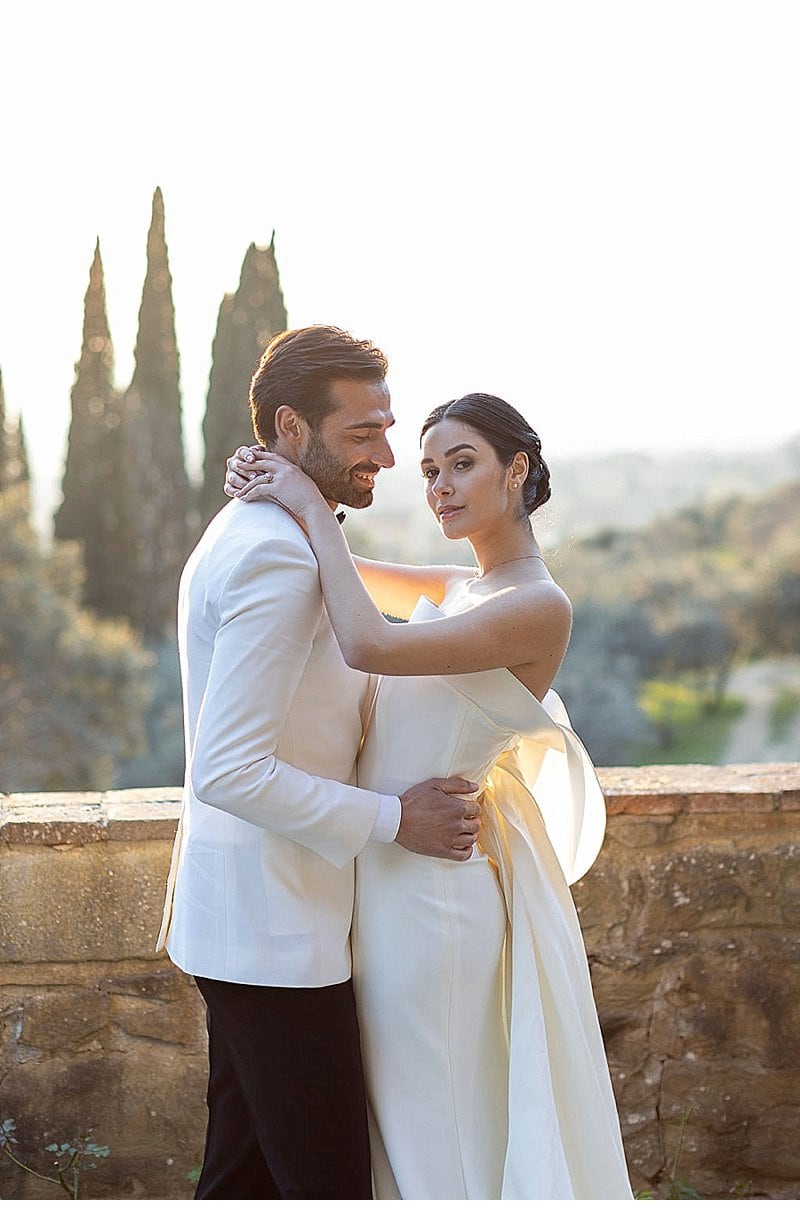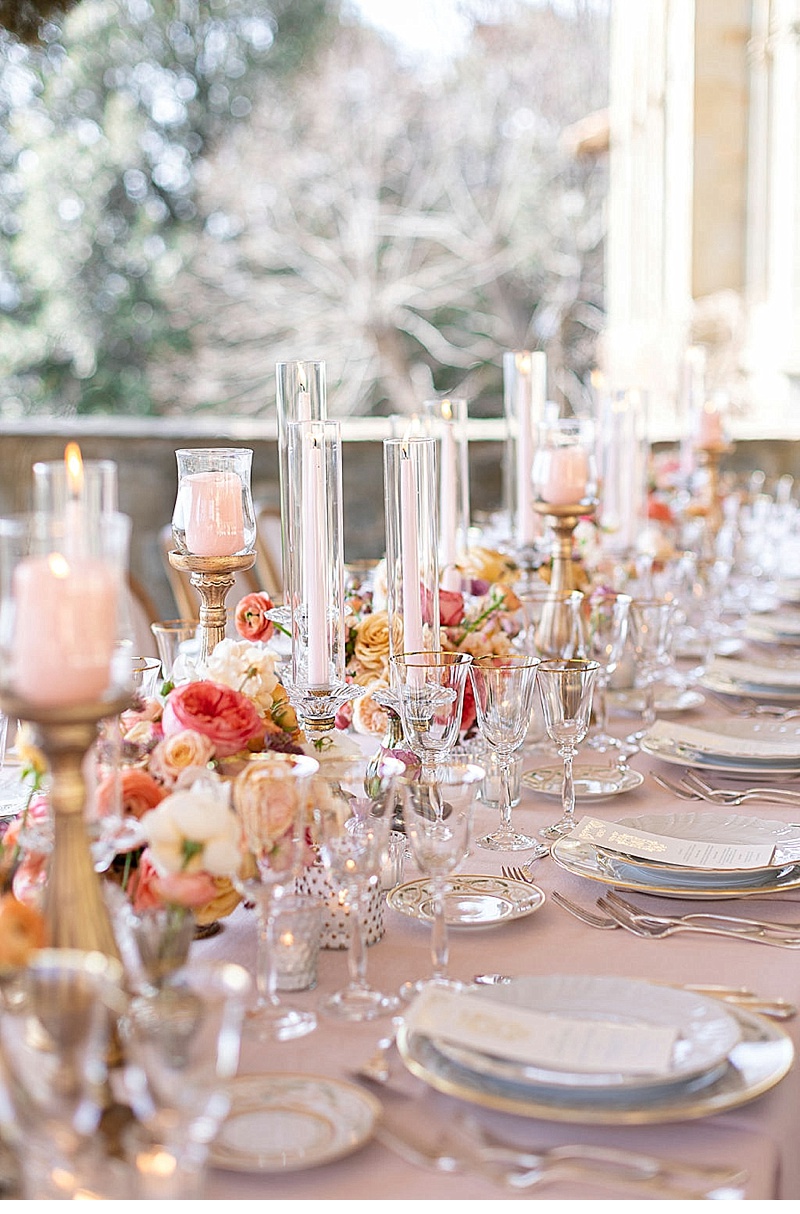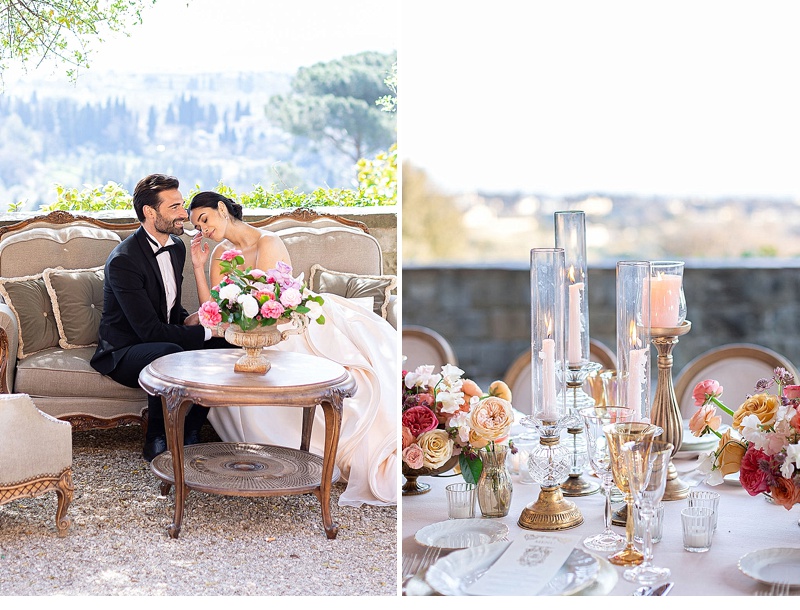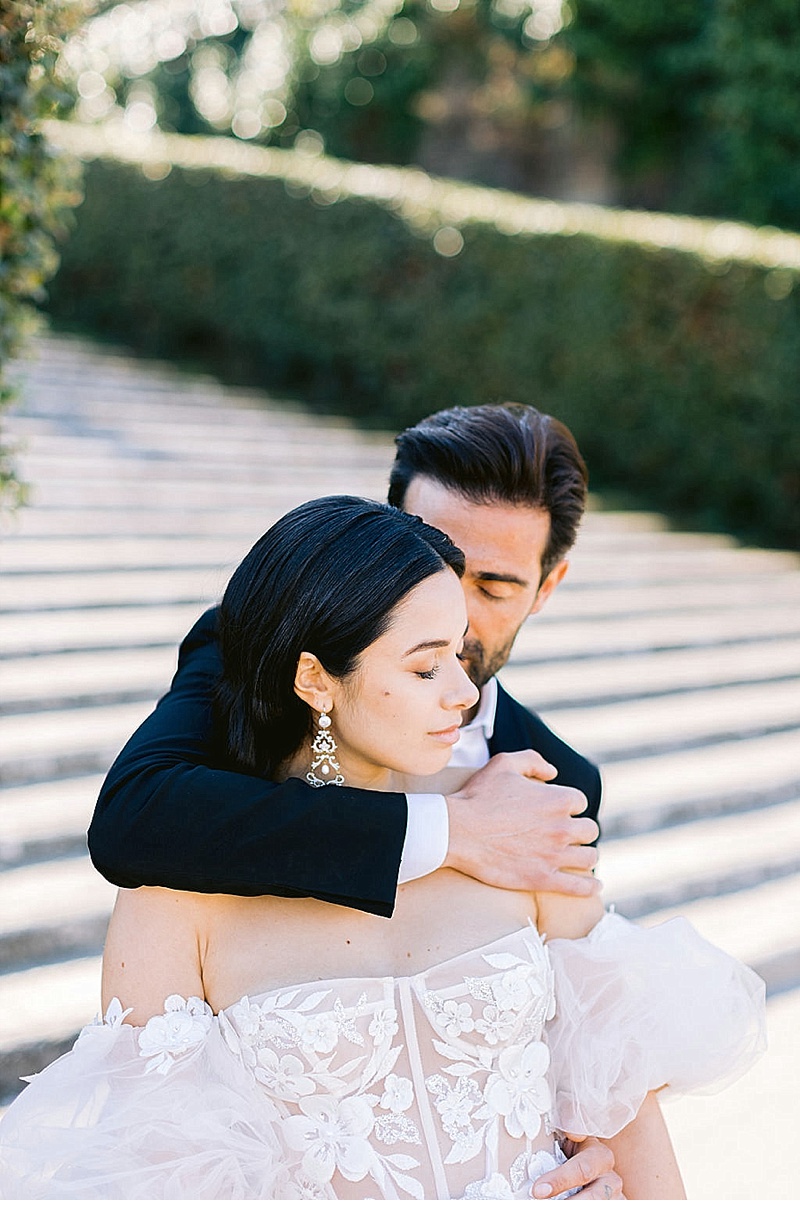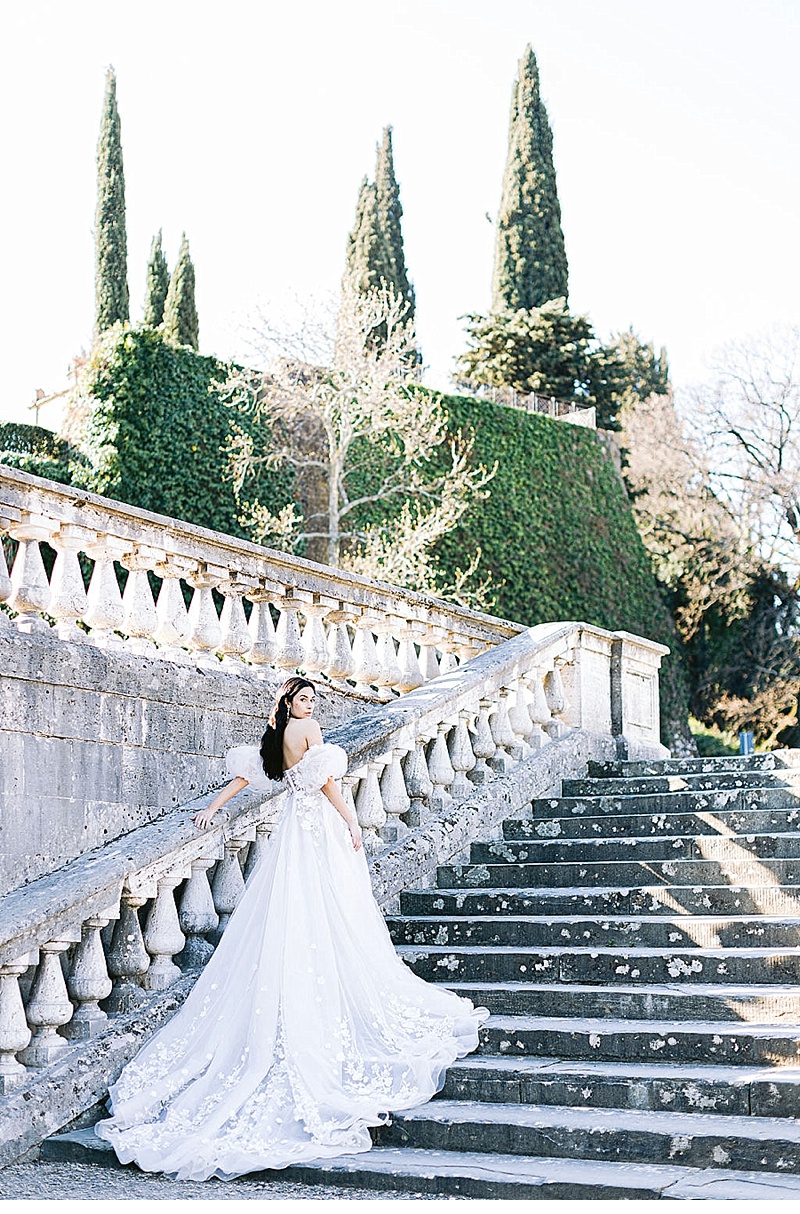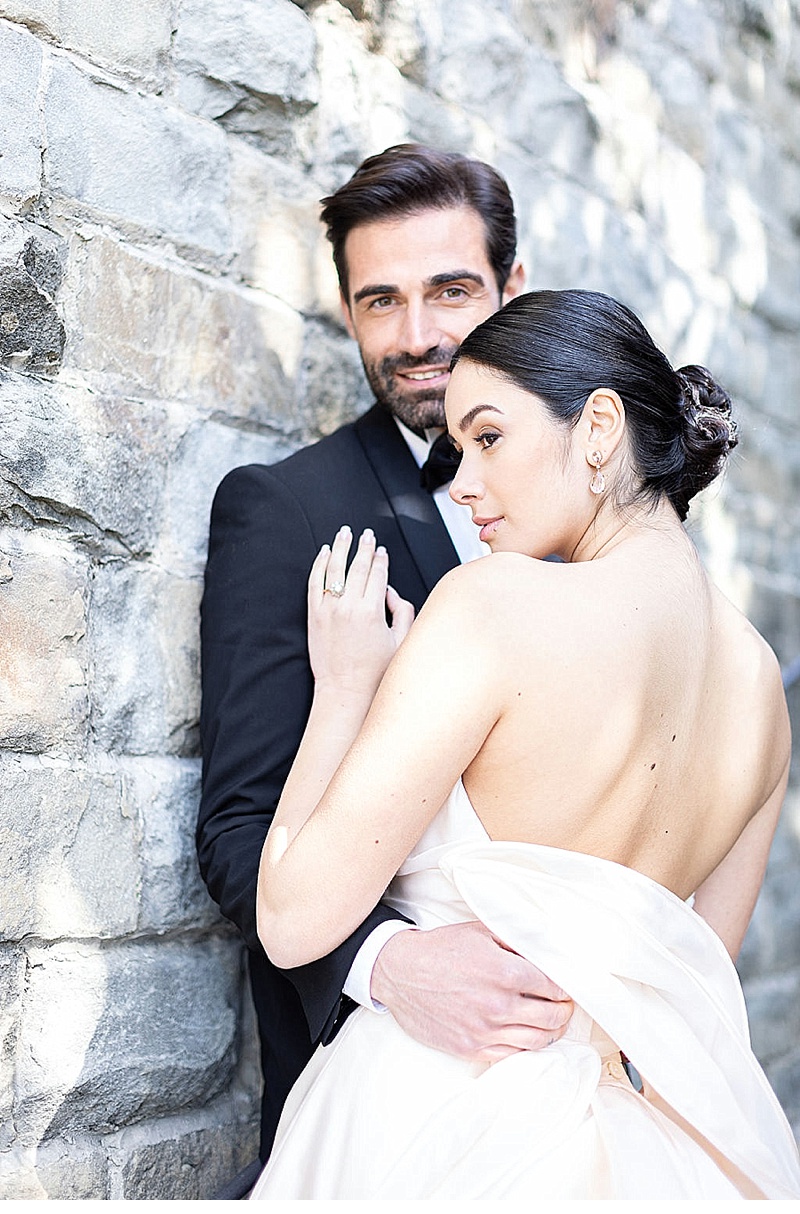 Planning & design:  L'Agence Greco 
Photographer: Cesarem Photography 
Videographer: Thomas Augier Films
MUAH: Lisa Pascucci 
Floral Design: Il Giardino Delle Fate 
Stationery: Atelier Preszburger 
Cake Design: Tuscan Wedding Cakes 
Rentals: Rolands
Dresses: Berta / Antonio Riva Milano 
Venue: Villa le Fontanelle
Bridal Shop: Metal Flaque
Shoes: Bella Belle Shoes 
Suit Groom: Rives
Surface Flatlay: The Flatlay Design