Romantic marriage proposal at Seeburg Castle
Who hasn't dreamed of receiving a romantic marriage proposal from their sweetheart? We have already seen so many extraordinary and special ideas and are always happy about new inspirations.
Denise Wüst-Baumgartner from mitherz für hochzeiten & events surprises us this time with an enchanting concept in the picturesque ambience of Seeburg Castle.
With a great sense of style and aesthetics, she proves her talent for loving details. In the idyllic castle garden, she designed a breathtaking table with many delicacies and a dreamy color palette of sage green, mustard and burgundy tones that blended perfectly with the surroundings.
Beautifully arranged flowers by Samantha Bühler von Grünraum completed the perfect concept.
In a noble vintage car, Antonio drove his sweetheart through the magnificent surroundings. Enamored glances, tender gestures and gentle embraces let you feel the intimate bond between the two – and naturally there is a happy yes after the romantic proposal.
What no one knew at the time of the shoot, the couple kept a wonderful secret – Vanessa was already pregnant!
Life often writes such beautiful stories – this is one of them and photographer Sandra Marusic lets us share a bit of this happiness with her stunning images.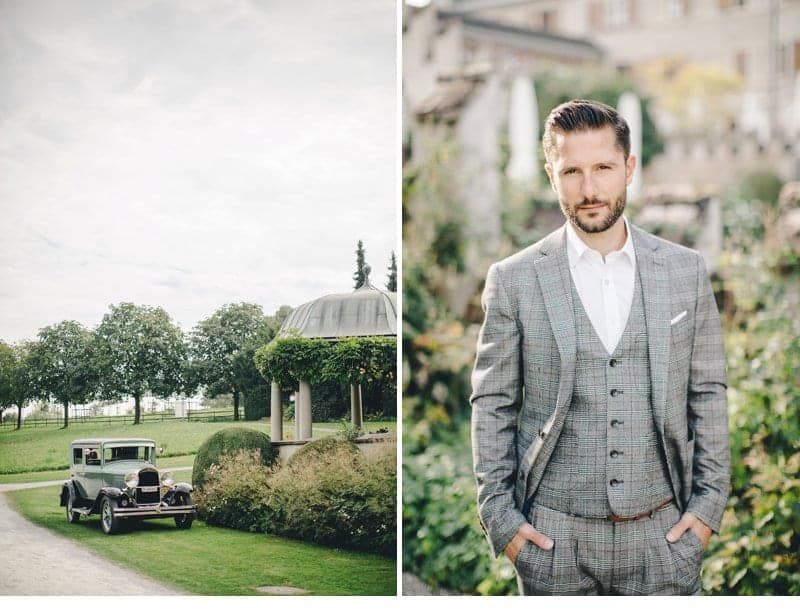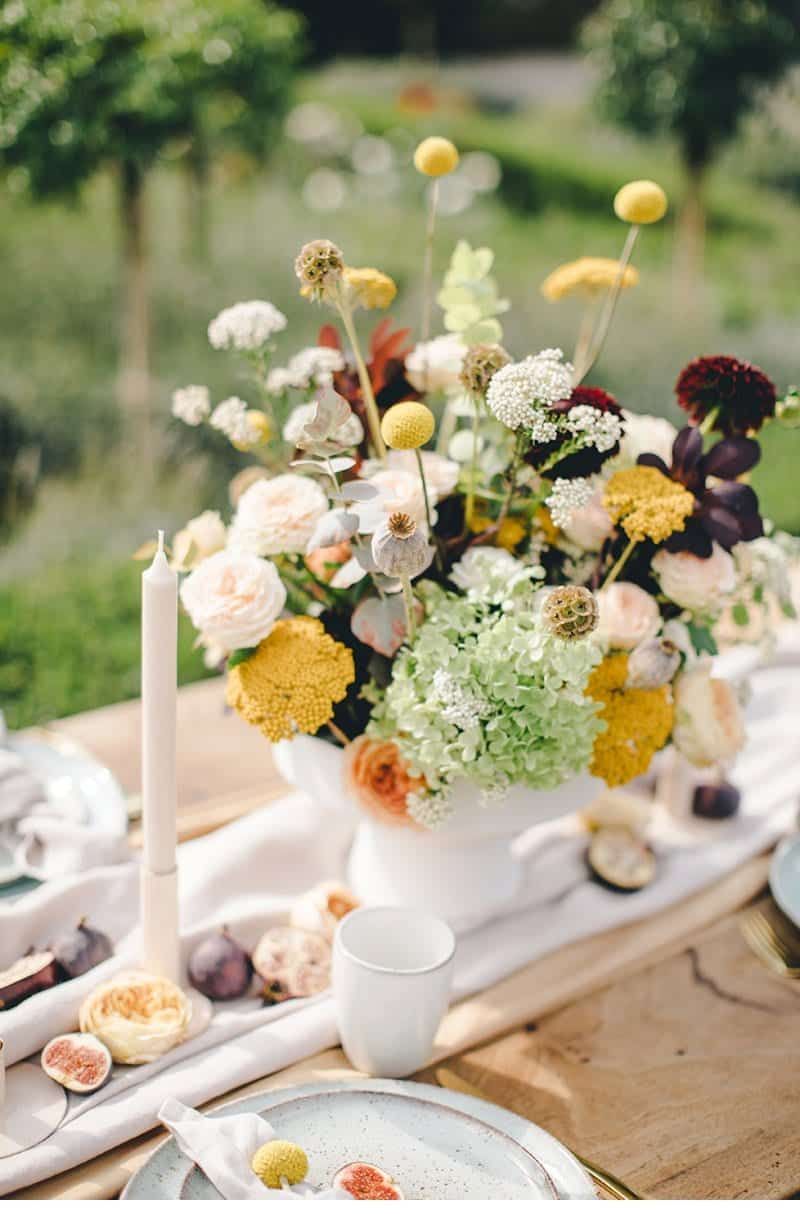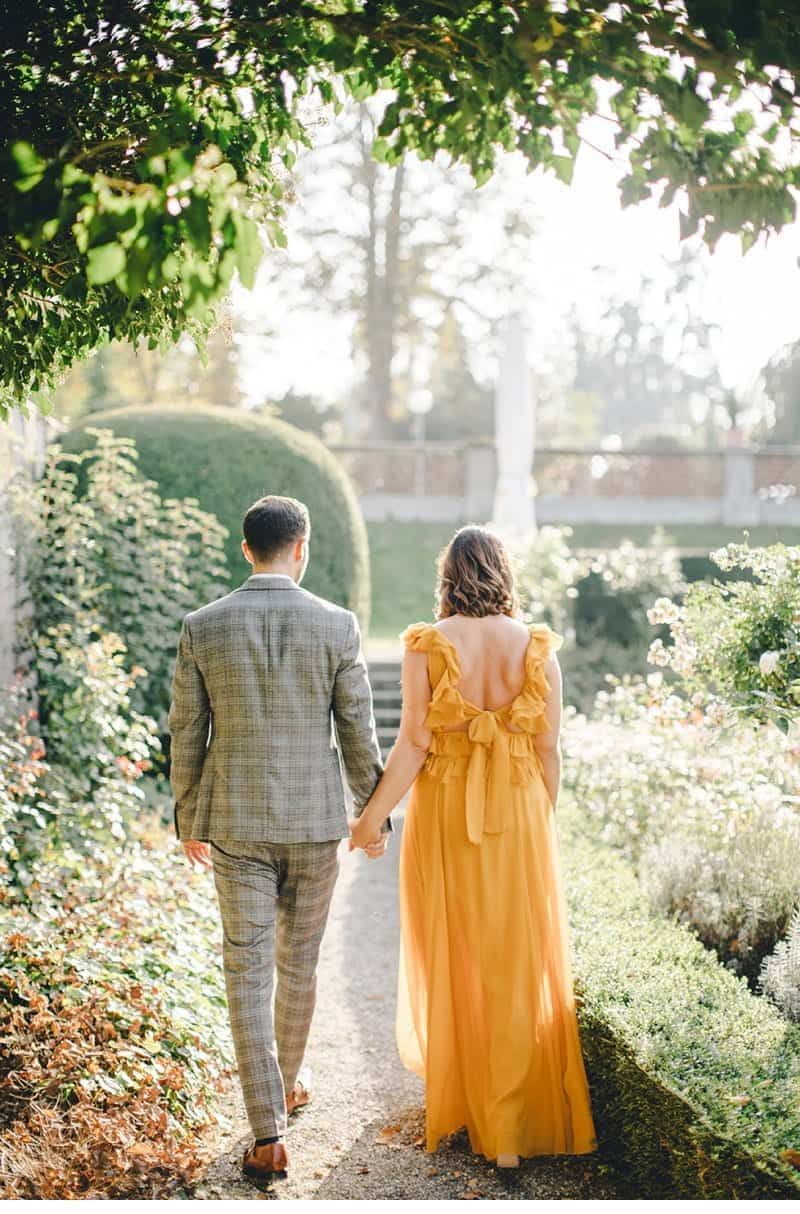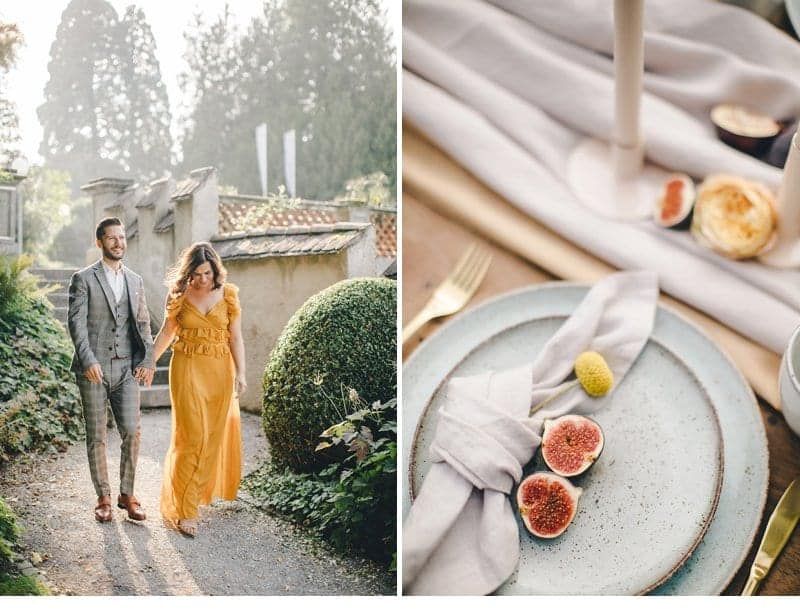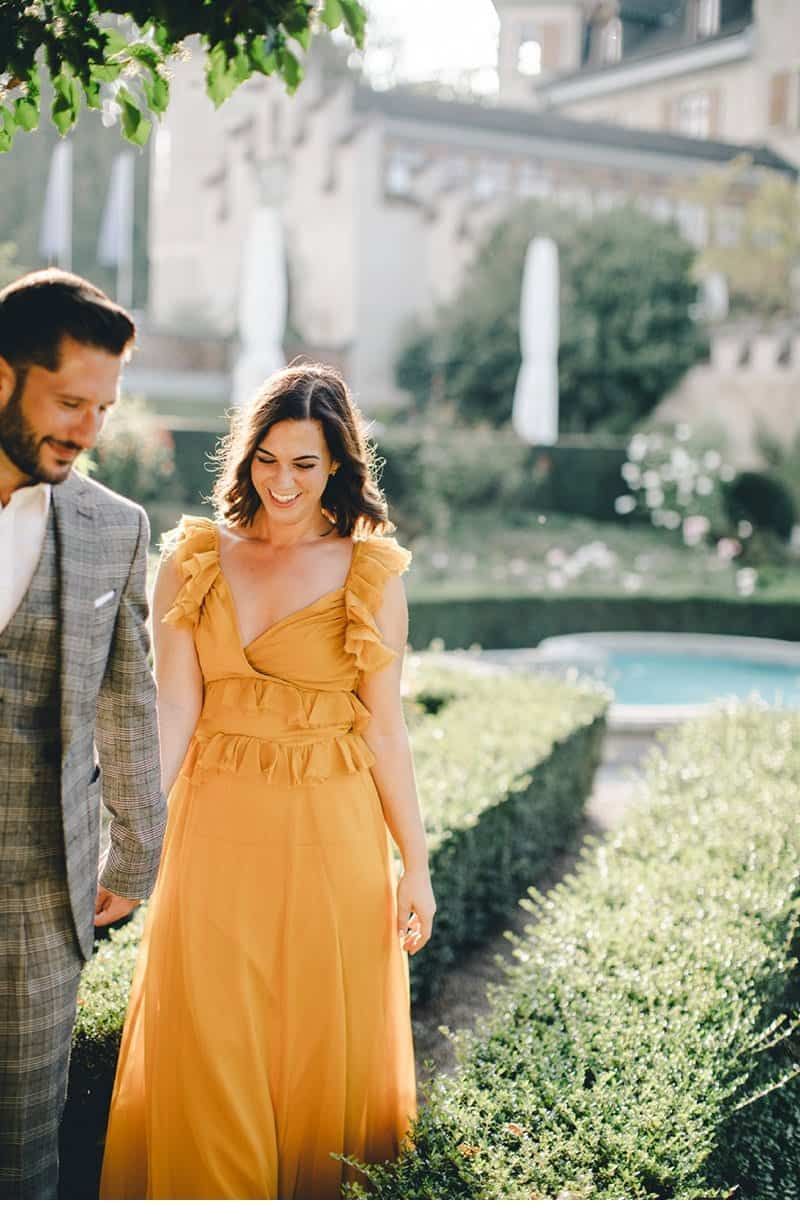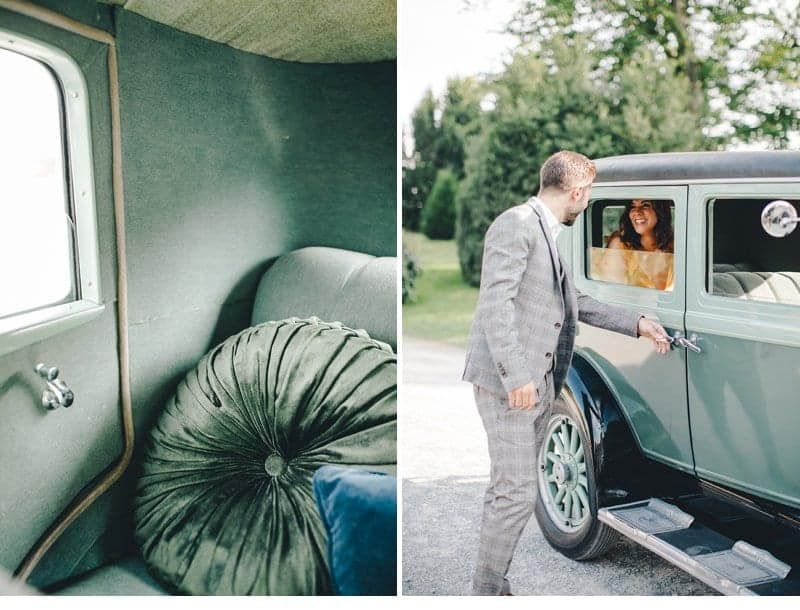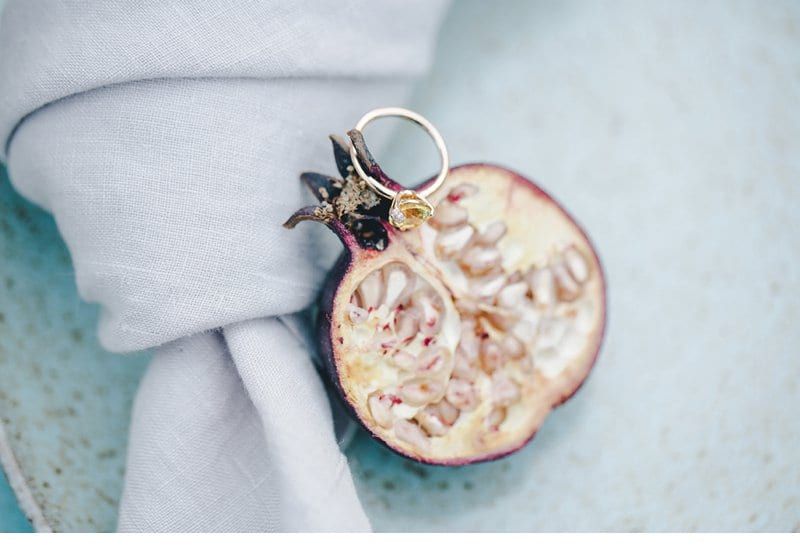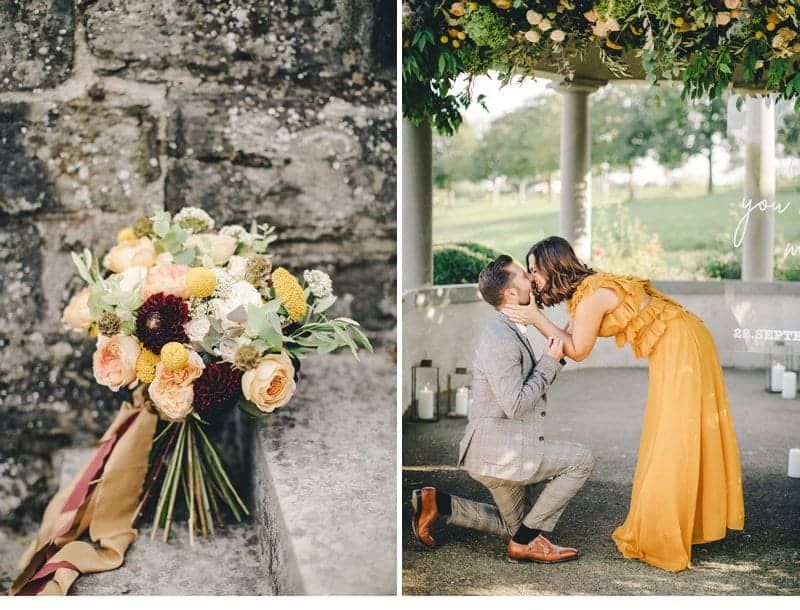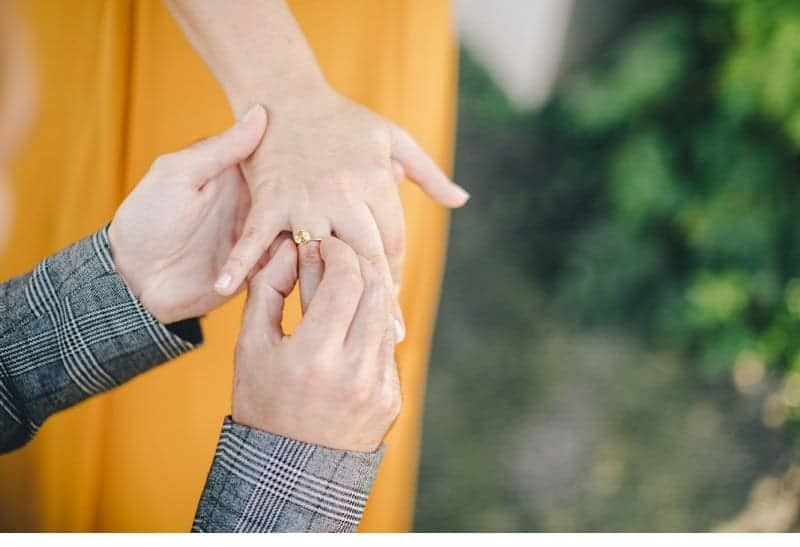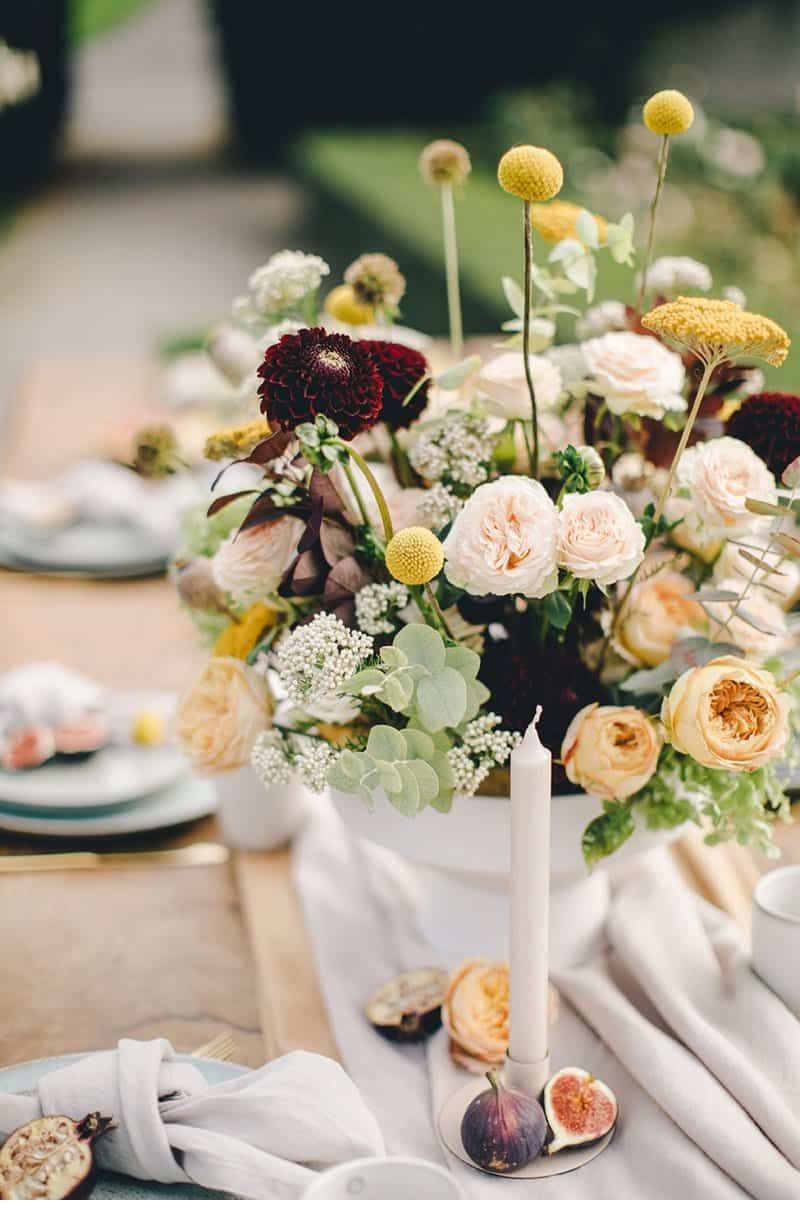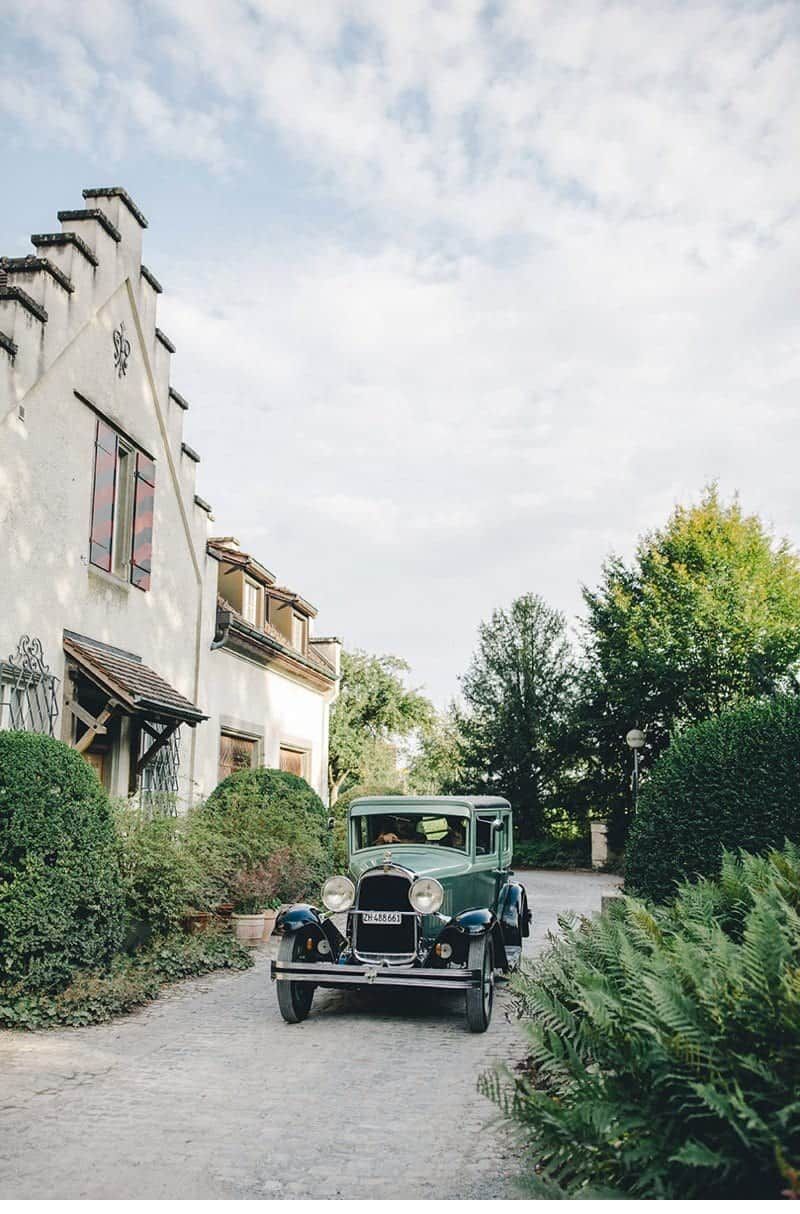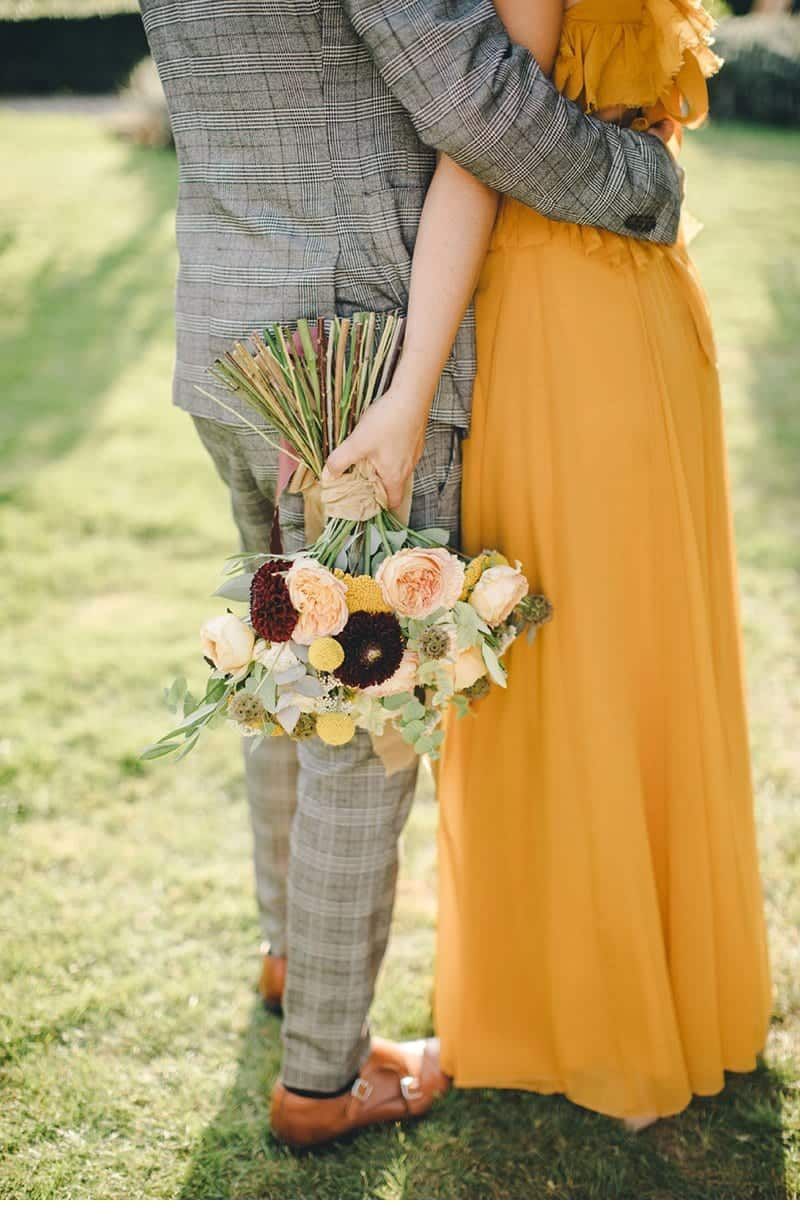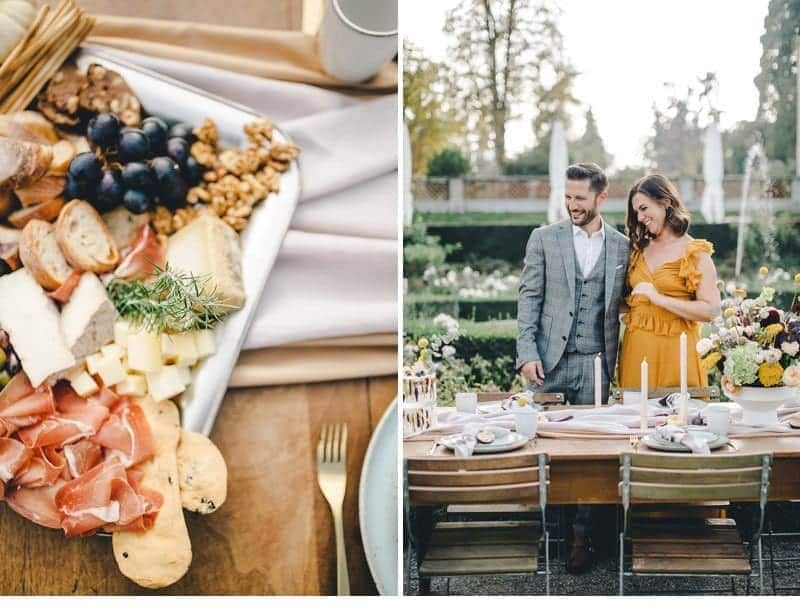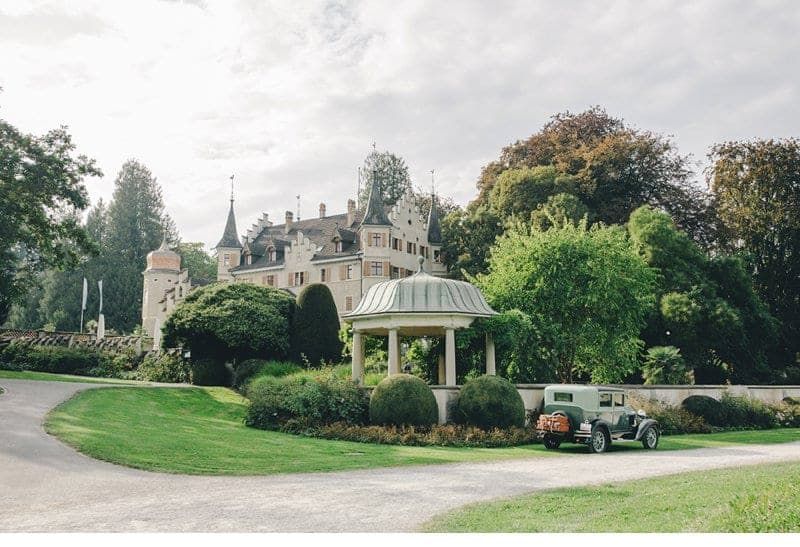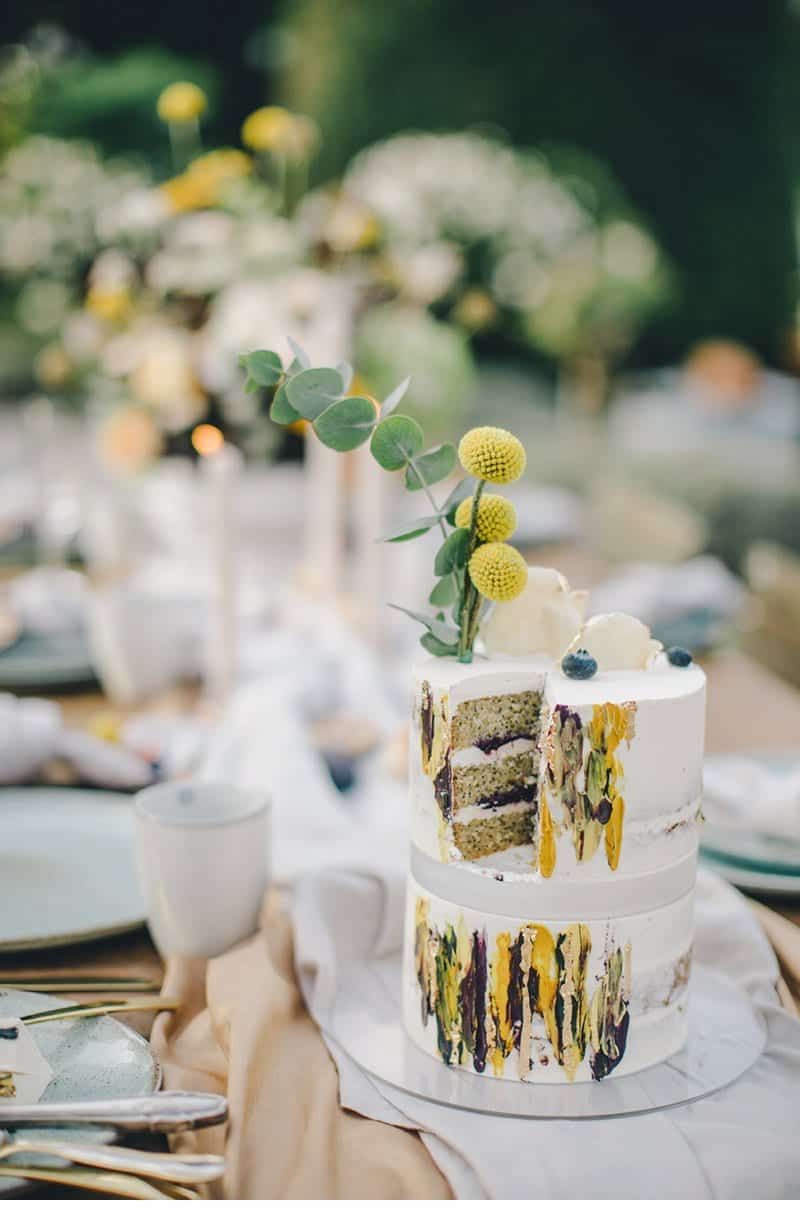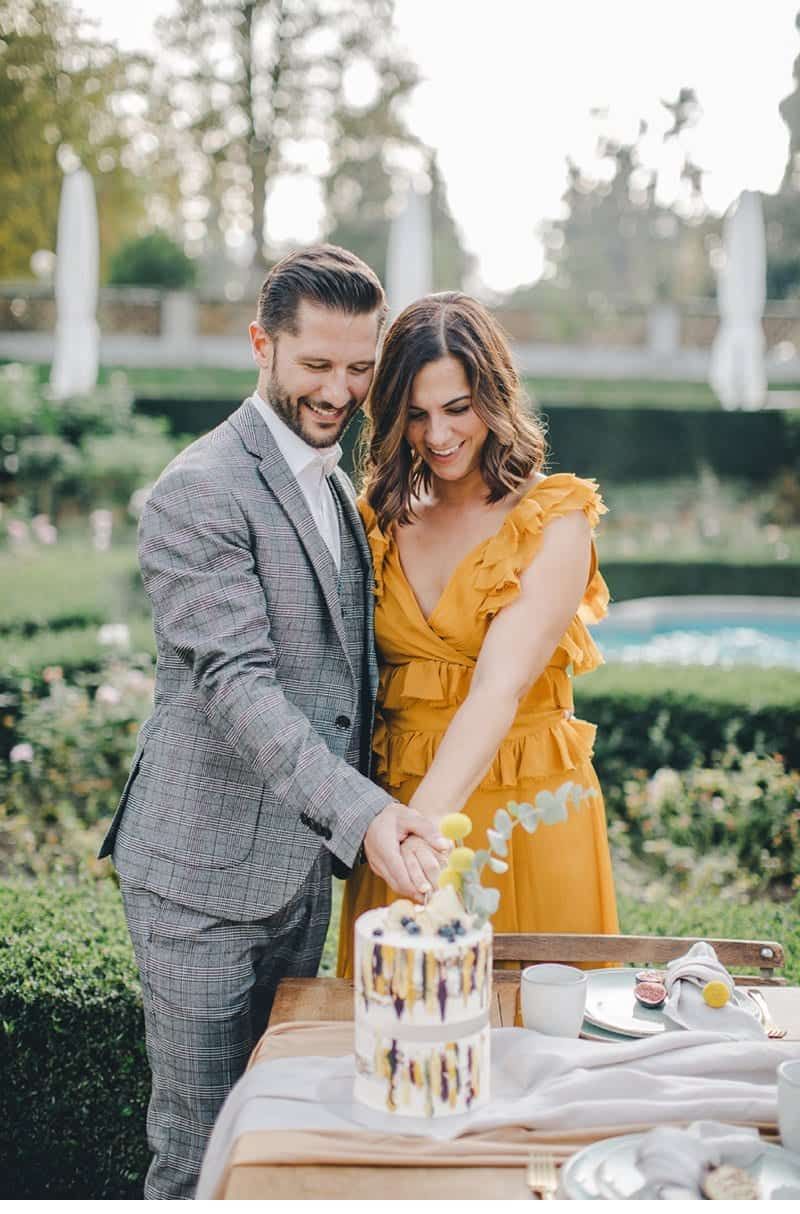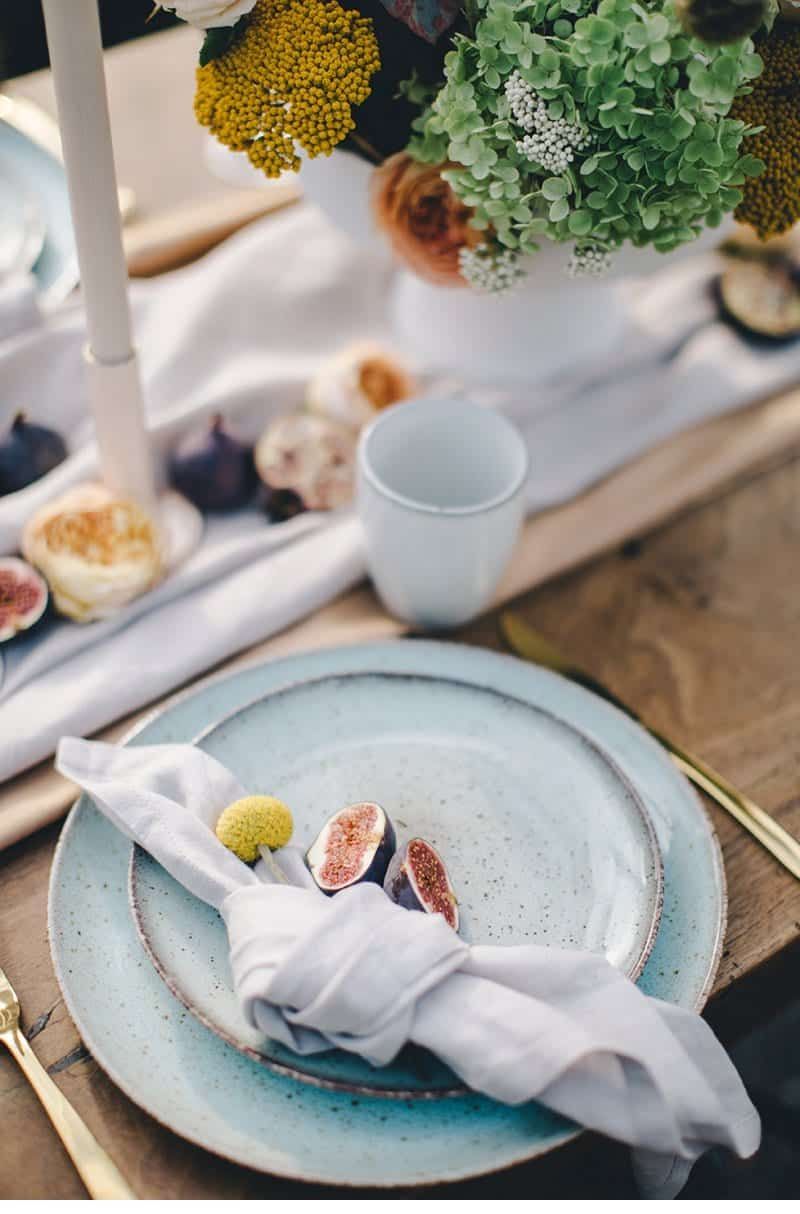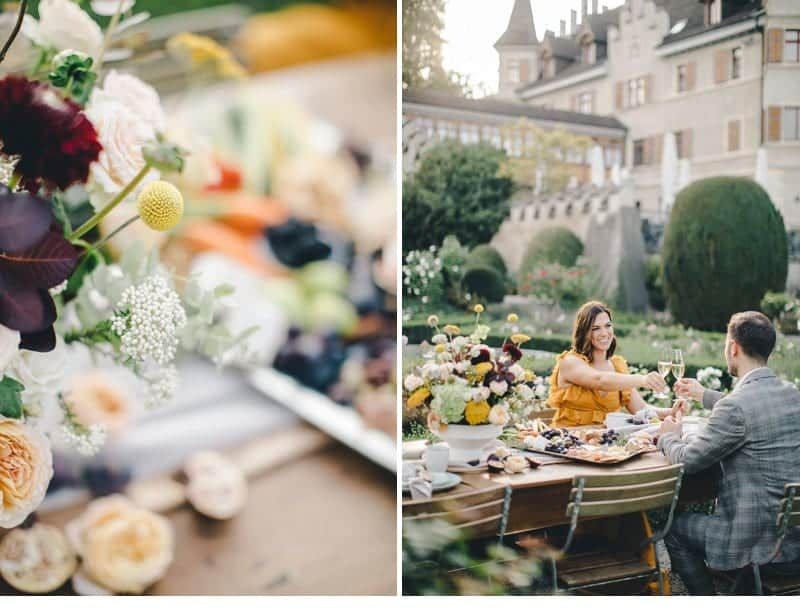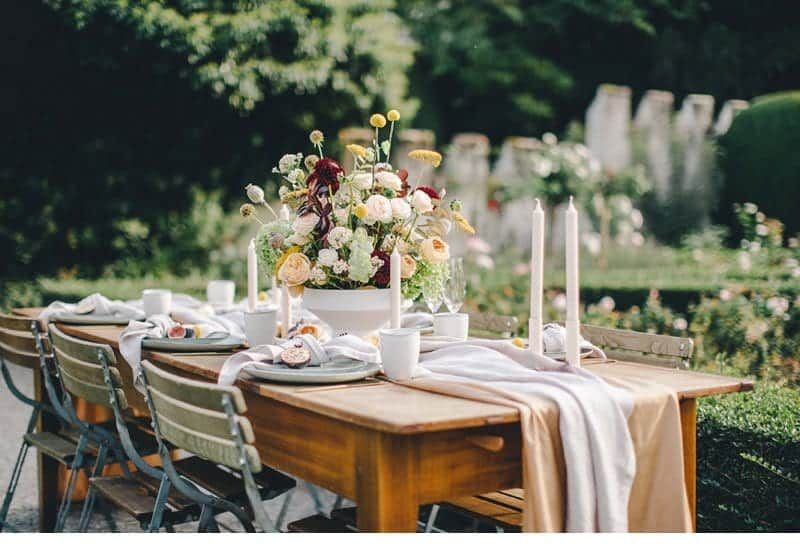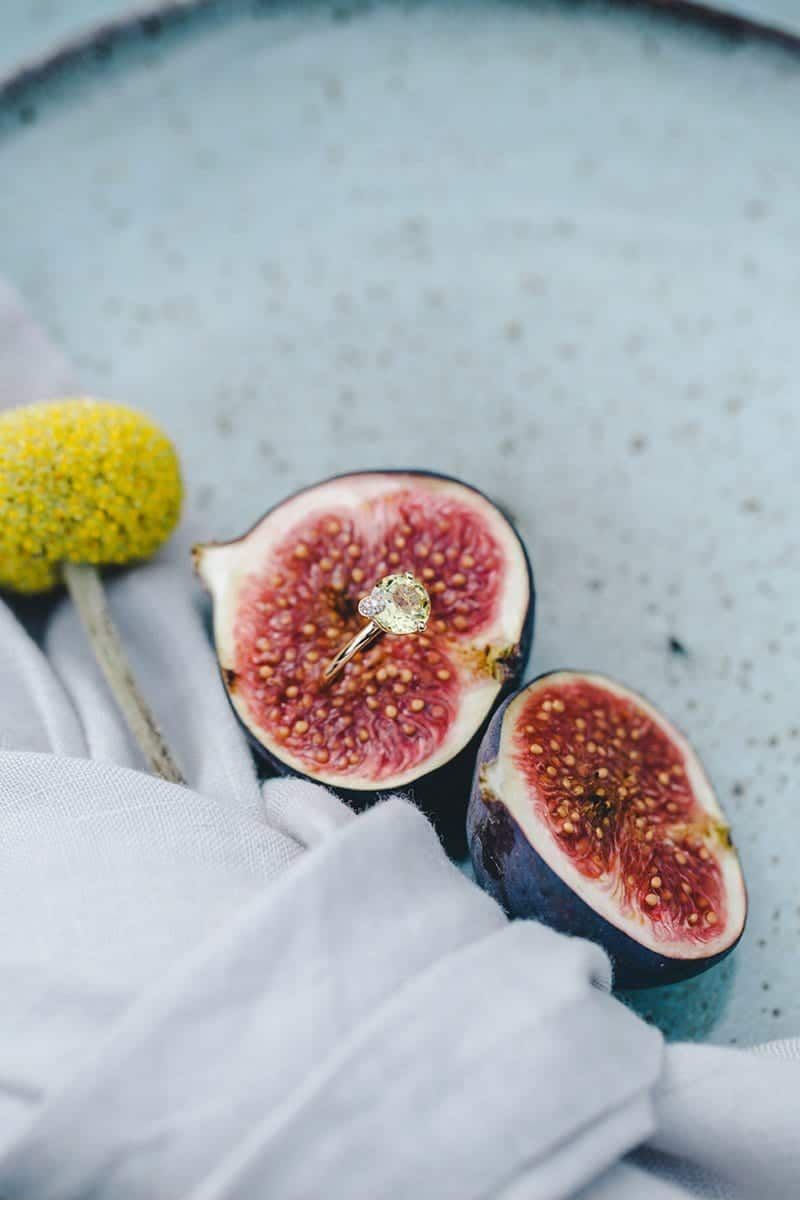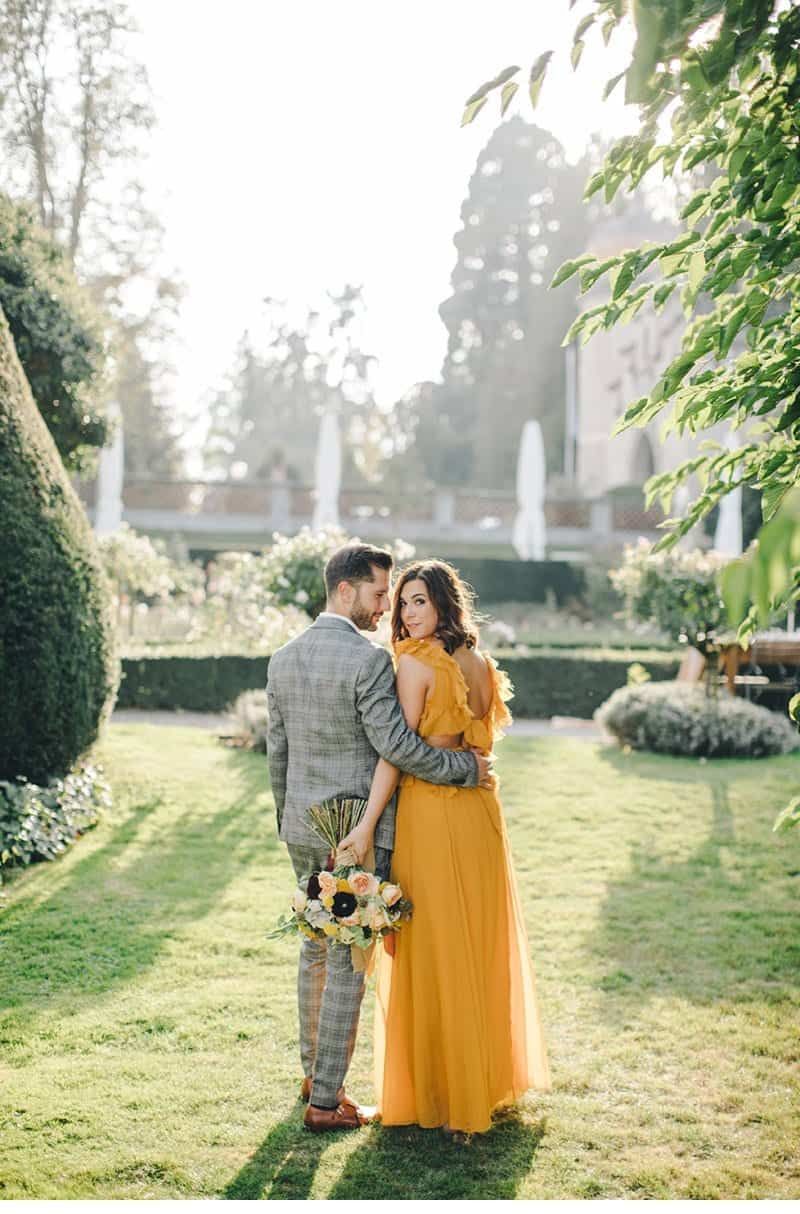 Photography: Sandra Marusic Photography
Planning / Organization: Denise Wüst-Baumgartner von mitherz für hochzeiten & events
Florals: Grünraum, Samantha Bühler
Suit: Numero 1, Karin Pitta
Cake: Gimme Mo Cake, Monica Dagne
Accessoires: Tanja Krämer
Plexiglas: Vintstore, Karin Stähelin
Oldtimer: Classictransport, Claudio Rümbeli
Jewellery: Bucherer, Marie-Noelle Oustin
Models: Antonio und Vanessa
Visagistin/Hairstyling: Hairtist Winterthur, Tania Azzato
Location: Schloss Seeburg Kreuzlingen, Jacqueline Bolliger