Romantic Moments of an everlasting Love
This time, fine art photographer Isabelle of 2 Brides Photography tells us the touching love story of Ceanté and Filip, who celebrated the wait for their wedding during the pandemic with this gorgeous editorial.
Isabelle of 2 Brides Photography captured every detail and her photos tell a story that is elegant, understated and everlasting.
From Isabelle."When we asked the stunning Ceanté and Filip if they wanted to be part of the shoot, we couldn't have found a happier couple more in love.
They had been together for a few years when they got engaged in late 2020. Shortly after they began planning their wedding for the summer of 2021 they realized the pandemic would make it difficult for Ceanté's family to get from America to Sweden, and it would be the same for Filip's relatives in Poland, so the wedding plans were put on hold.
On top of that, the couple spent over three months apart right before the editorial took place, as Filip went to work as the captain on a cruise ship in the Caribbean.
The opportunity to experience what their wedding may one day look like has made the wait for their real one bearable, while at the same time they are more certain now than ever how much they want to get married!
The magnetic love they have for each other is truly present in the images and it's with big smiles on their faces they look back on the day of the shoot.
Both of them agreed that they had so much fun on the day and their favorite part was finally seeing each other for the first time and reading beautifully written "vows" to each other. "That was such a nice touch to really make us feel like it was our day!"
We wanted to create an editorial that combined romantic, soft touches with the spaciousness and lightness of traditional Scandinavian design.
Ceanté's dress came from The Wow Closet and her hair and makeup were amazingly done by Anna and Alina. Filip's white tux and shoes came from Östermalms Fracks & Smoking.
For us, the historical castle of Svartsjö became the perfect venue with its gorgeous details and neutral interior. It was part of our inspiration behind the color palette of dusty blue, pale pink, and lovely whites.
Coordinator and stylist Karolina from Wahlman Weddings kept the decor simple with carefully chosen details like heirloom candlesticks, silver cutlery, and stoneware plates. To make the table come to life she used washed linen napkins and placed a lilac on top of each place card. The gorgeous place cards and invitation suite were made by the talented Helena Krüger at Blecktorn Design.
To bring a feeling of romance and very early spring into the design the flowers were essential and thanks to Emilie at Floremija we succeeded. Her beautiful bouquet and centerpieces were made with an all-white and light pink selection of flowers, which included everything from English garden roses to ranunculus and delicate lilacs.
Our aim for the editorial was to have images that will stand the test of time and be inspirational for many years to come. Looking at the result, we feel they will be everlasting.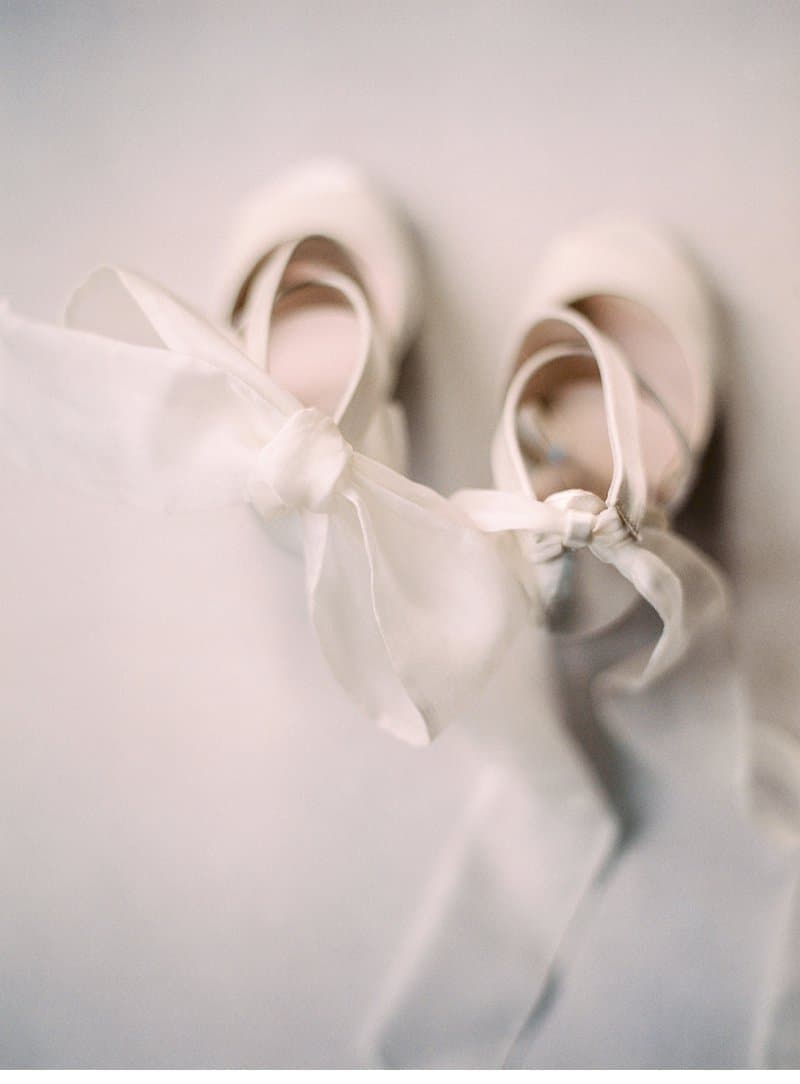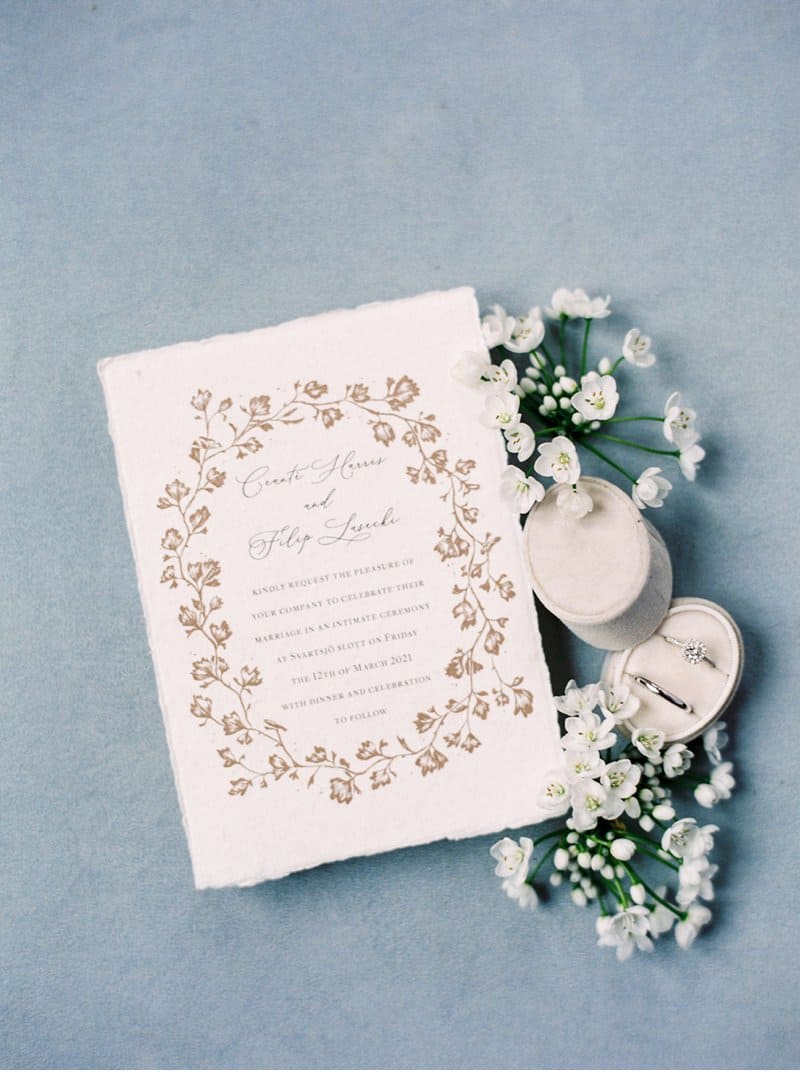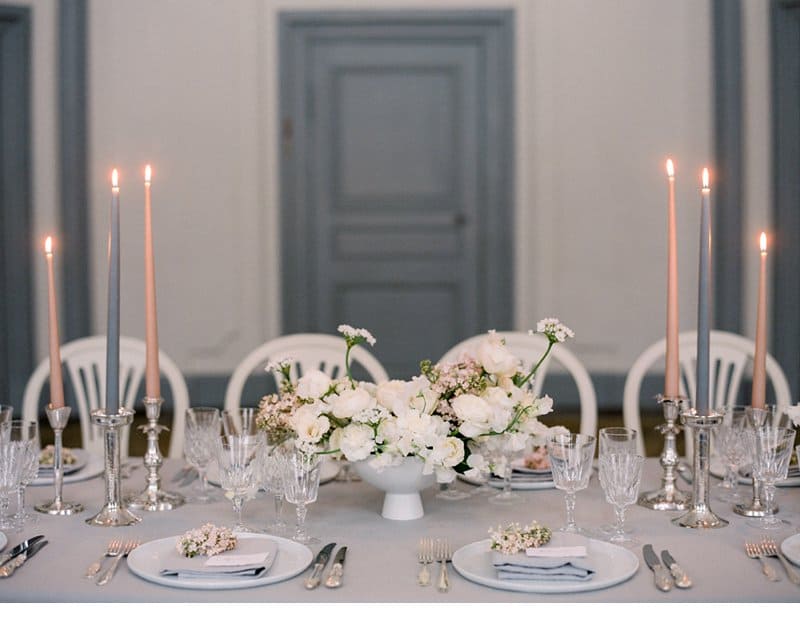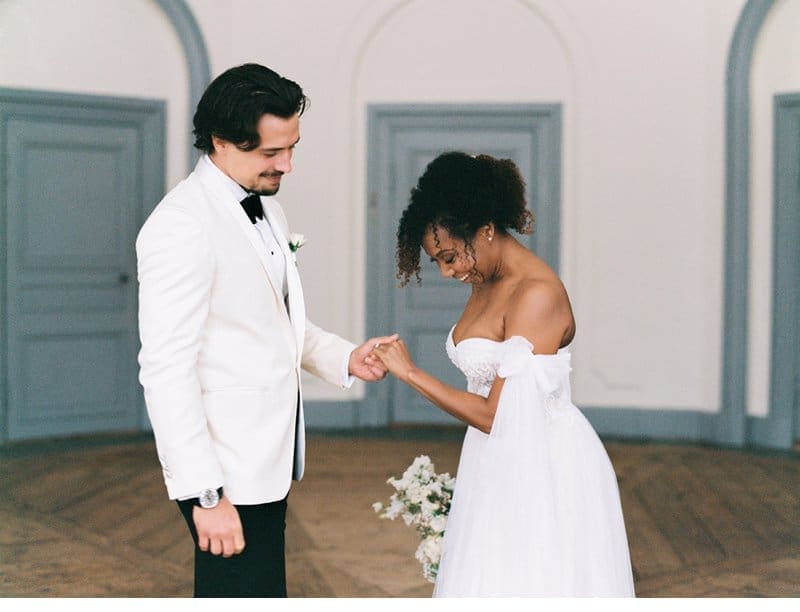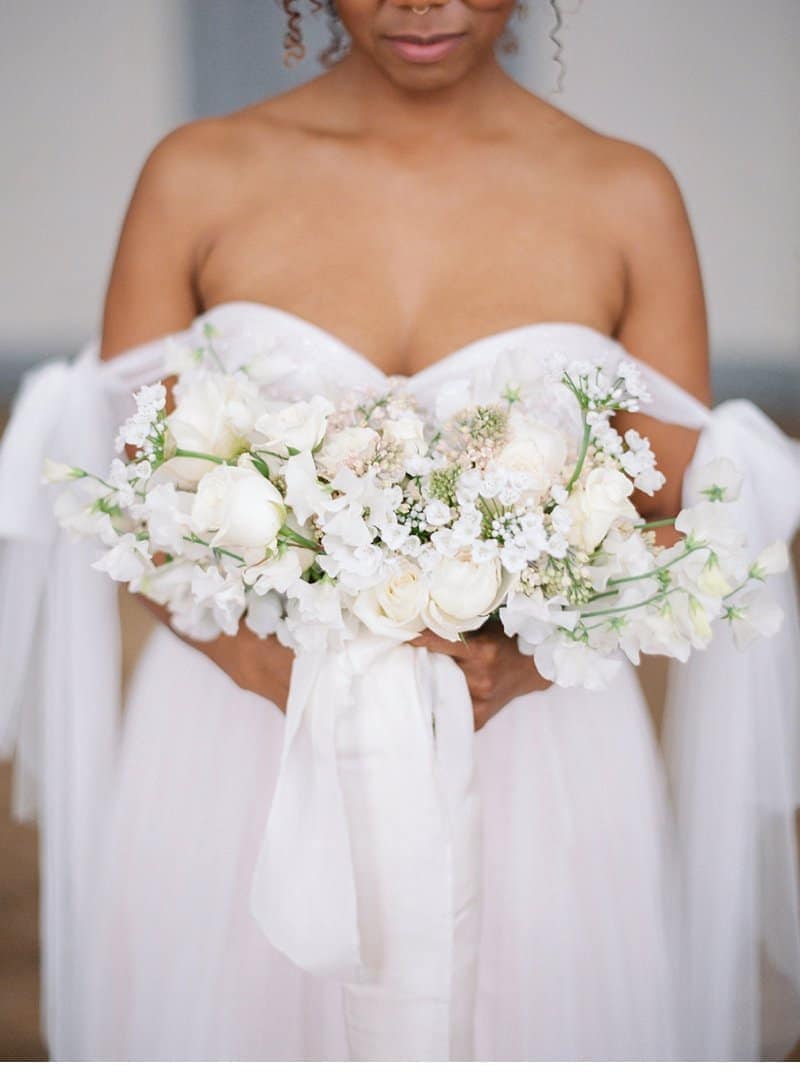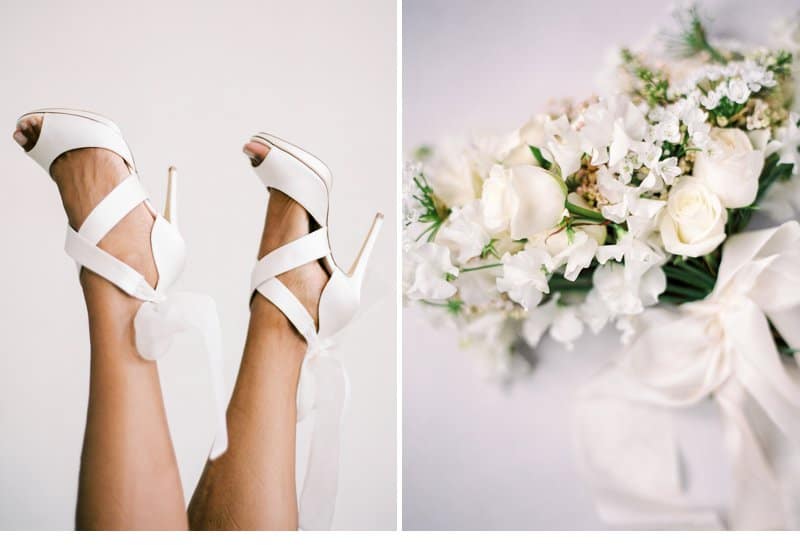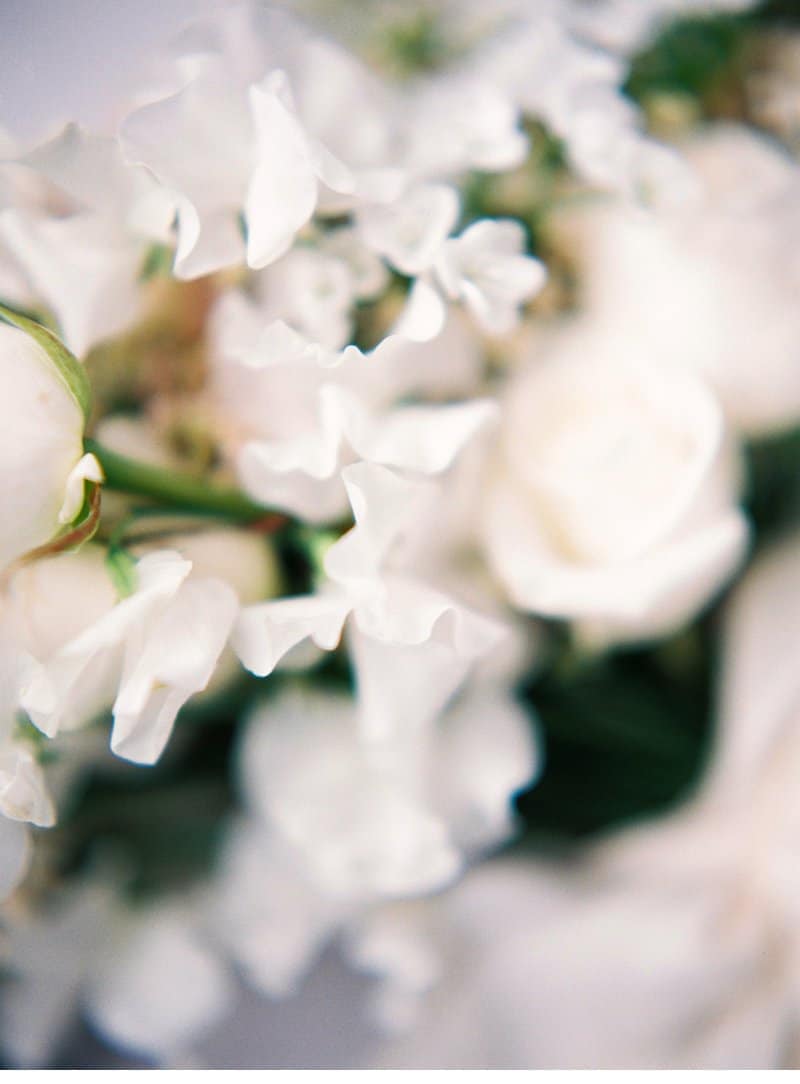 Photography: 2brides
Coordination, Styling, Linen & Decor:  Wahlman Weddings
Floral Design: Floremija
HMUA: The Wow Closet, Hairstyle by Alina
Venue: Svartsjo Slott
Stationery: blecktorndesign
Glasses & Flatware: Porslins Kabinettet
Candles: Ester & Erik
Napkins & Silk Ribbons: Oh Happy
Jewelry: Kaplans Auktioner
Bride's Gown: The Wow Closet
Bride's Shoes: Harriet Wilde Shoes
Groom's Tux & Shoes: Östermalms Fracks & Smoking
Cake: Ankans Tårtverkstad
Film Processing: Malvarrosa Film Lab