Romantic Provence Feeling
If you close your eyes and think of Provence, you will see how hilly landscapes stretch endlessly, idyllic vineyards bloom close together and dense olive groves carry the scent of their fruits out into the world.
It is the Chateau Seneguier that presents itself here in the shade of the tall trees as the epitome of a French country estate, whose extensive garden shimmers golden in the warm sunlight.
In this exclusive ambience, photo artist Christophe Serrano staged his last workshop. The motifs that Event Planner Laetitia Caroline created for the workshop participants were to be elegant, exquisite and extraordinary.
A young bridal couple and floral works of art by Laetitia Ricci fill the chateau with life, dreamy romanticism in its purest form flows through its rooms.  High-quality stationery by Cecile Kotsch creates a stylish overall picture.
The impressive photos of Nadia Vaisse deserve a very special place in our wonderful collection of inspirations.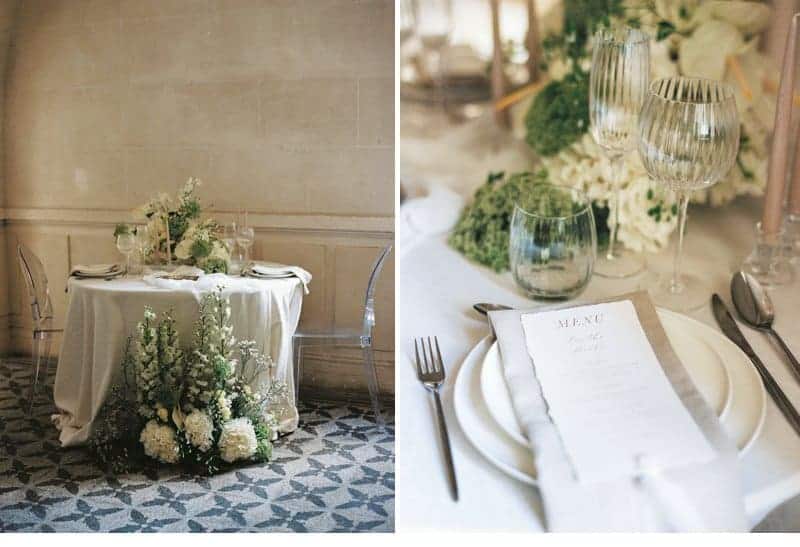 Photographer Nadia Vaisse 
Workshop Host Christophe Serrano
Venue Chateau Seneguier
Wedding planner Laetitia Caroline
Flowers Laetitia Ricci
Paper goods Cecile Kotsch
Cake designer Lesdelices2Gladys
Dress Aude Violette
Shoes Bella Belle Shoes
Fonds flatlays
Table ware zodio toulon fabien zdotoulon
MUAH Clelia Guilbot 
Nail Artist beautesauvage_ 
Bijoux Swarovski
Gazes Decovita Events 
Rubans Silk Linen 
Ring box Limarin Shop
Bride Julie Robert
Groom Nicolas Jacques