Romantic sea of cherry blossoms in New York
What a feeling of happiness we feel every year again when spring sends its first signals. From the gloomy winter colors, small brave blossoms break through the uniform gray, and we can enjoy a delicate pink sea of flowers. The cherry trees are blossoming and the air is full of promise.
The magnificent blossoms, in their lushness, are the best messengers of a romantic mood. There is probably no clearer sign that spring is arriving in leaps and bounds.
This charming editorial by photographer Kait Pena took place in Central Park in New York. Light as a feather and effortless, the gorgeous gown with 3D floral appliqué by Mira Zwillinger fluttered around the bride's silhouette. Stylish bridal accessories by Kiera Elise Collection complete the overall look.
Step by step, the striking beauty glides under the pink blossoming trees and inhales the sweet fragrance they exude – the pure essence of her love for flowers. The pastel bridal bouquet by Pink Jasmine Designs looks sophisticated in its textures, creating the perfect balance and a fairytale atmosphere.
The couple celebrated intimate togetherness with delicious ice cream variations from a gelato truck by Dolce & Gelato. We are impressed by the symbiosis of elegance and playfulness, the art of uniting clear lines and soft curves, and the talent of artfully combining detail-loving components under the aspect of naturalness.
A coherent concept that thrives on timeless elegance, captured in luminous images by photographer Kait Pena.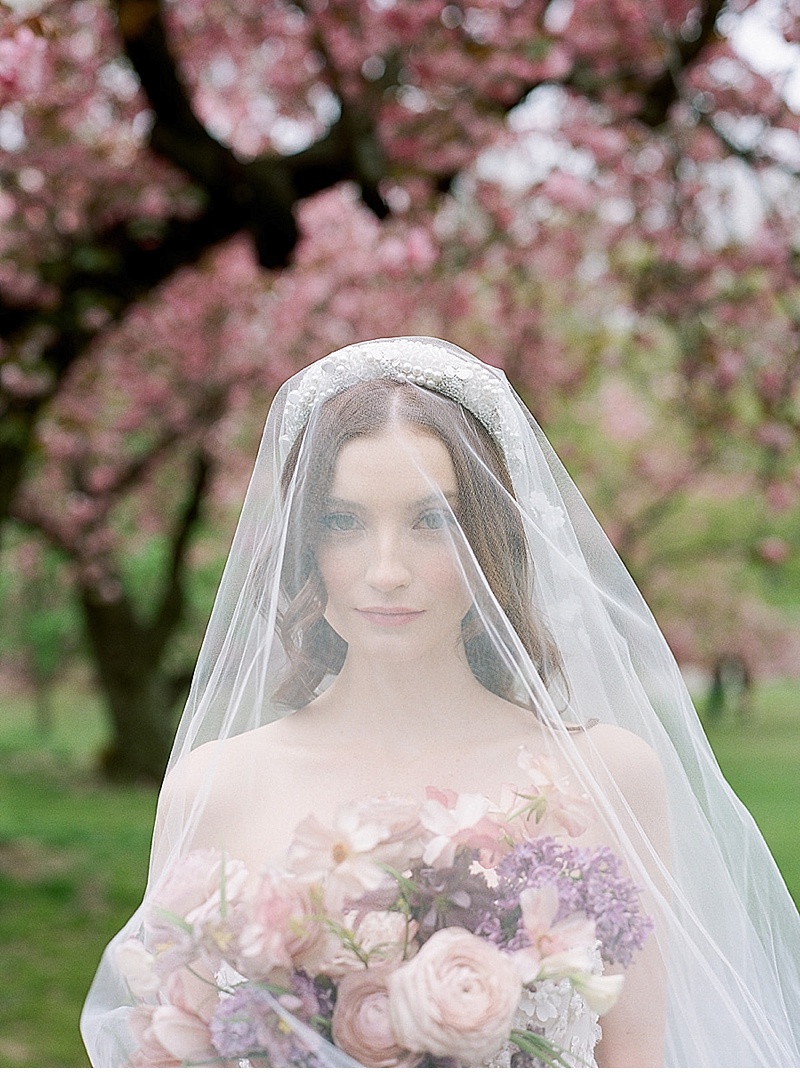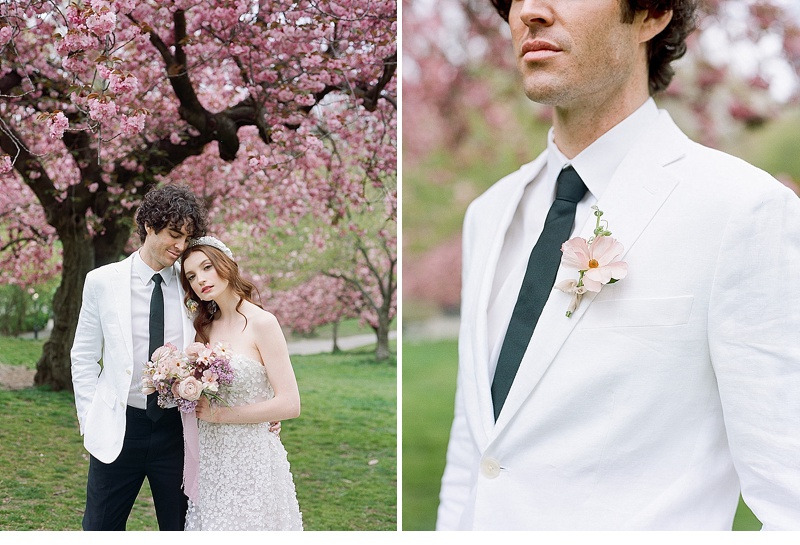 Photographer: Kait Pena
Makeup: Stacie Ford Beauty Co
Hairstylist: Hair by Alison
Florist: Pink Jasmine Designs
Videographer: Keever Films
Bridal Salon: Elizabeth Johns Bridal Couture
Gown designer: Mira Zwillinger
Gelato truck: Dolce & Gelato Catering
Suit: Ralph Lauren
Stationery: Lupine Letters
Earrings and veil: Kiera Elise Collection
Bride: Hannah Masi
Groom: Peter J. Clarkson