Romantic Vintagefeeling in shades of rosé and lilac
Eventorganizer Mandy Göring of Shabby Chic Events loves vintage and lives this style to perfection. That´s why she recently became the host for an adorably romantic vintage-shooting in her own appartement. Photographer Elena Engels was the one who then turned it into this wonderful world of pictures.
Harmonically the tender shades of rosé and lilac in the bride´s chaplet complemented the colors of the flower arrangements, the bridal bouquet, the stationary and even the jewelry. Additionally the combination with several white decoration elements created a breezily light atmosphere.
With a lot of lace, precious crystal glassware and an etagere full of sweet delicacies Mandy and Elena underlined the couple´s easygoing attitude to life. Mandys perfectly furnished living room created a wonderful contrast between the peachiness of old times and today.
We especially love the unconventional styling of the couple. Authentic outfits – perfectly combined with beautiful accessories – were supplemented by the bride´s gorgeous make-up and her softly falling hair style.
Come with us to get inspired by the romantic easyness that Mandy Göring created for us and Elena Engels caught so skillfully on her fantastic pictures.
Translation: Marina Jenewein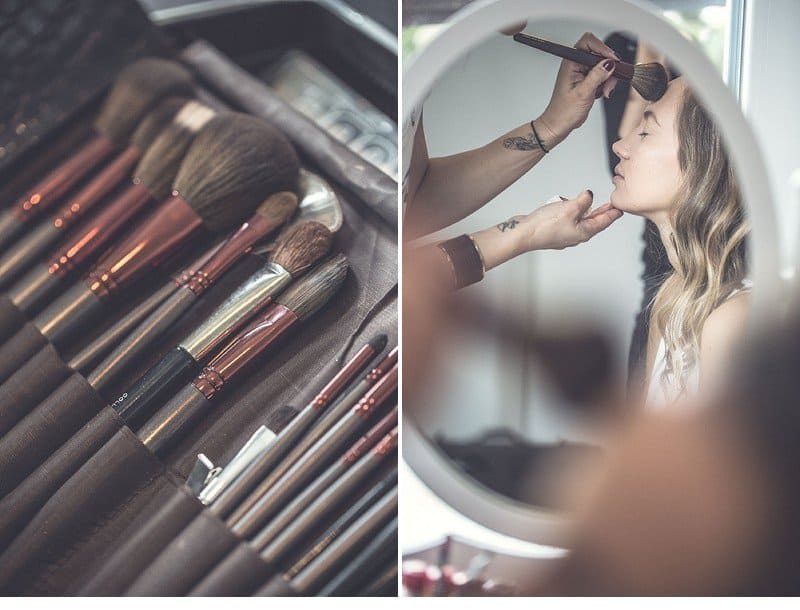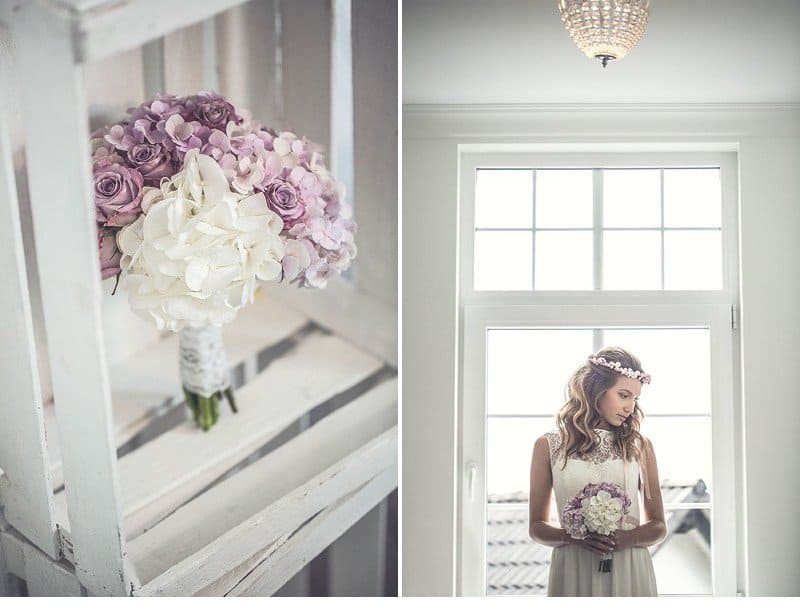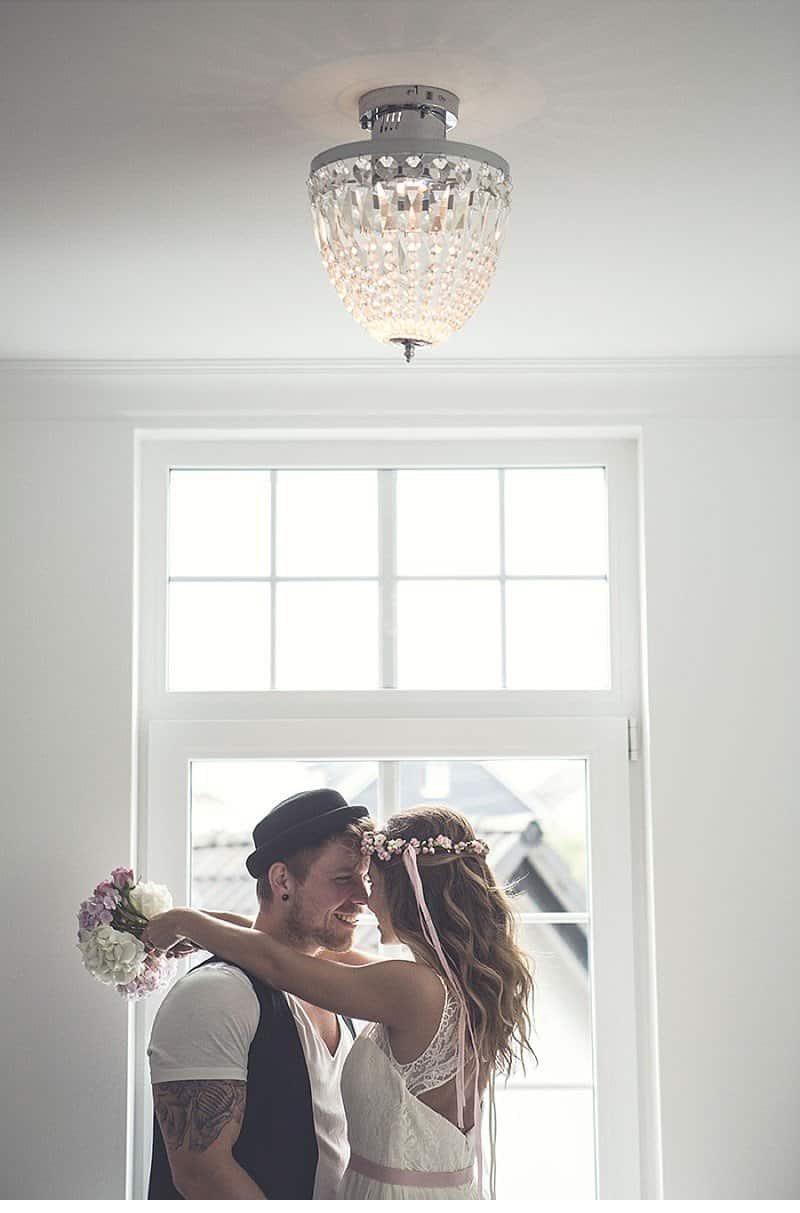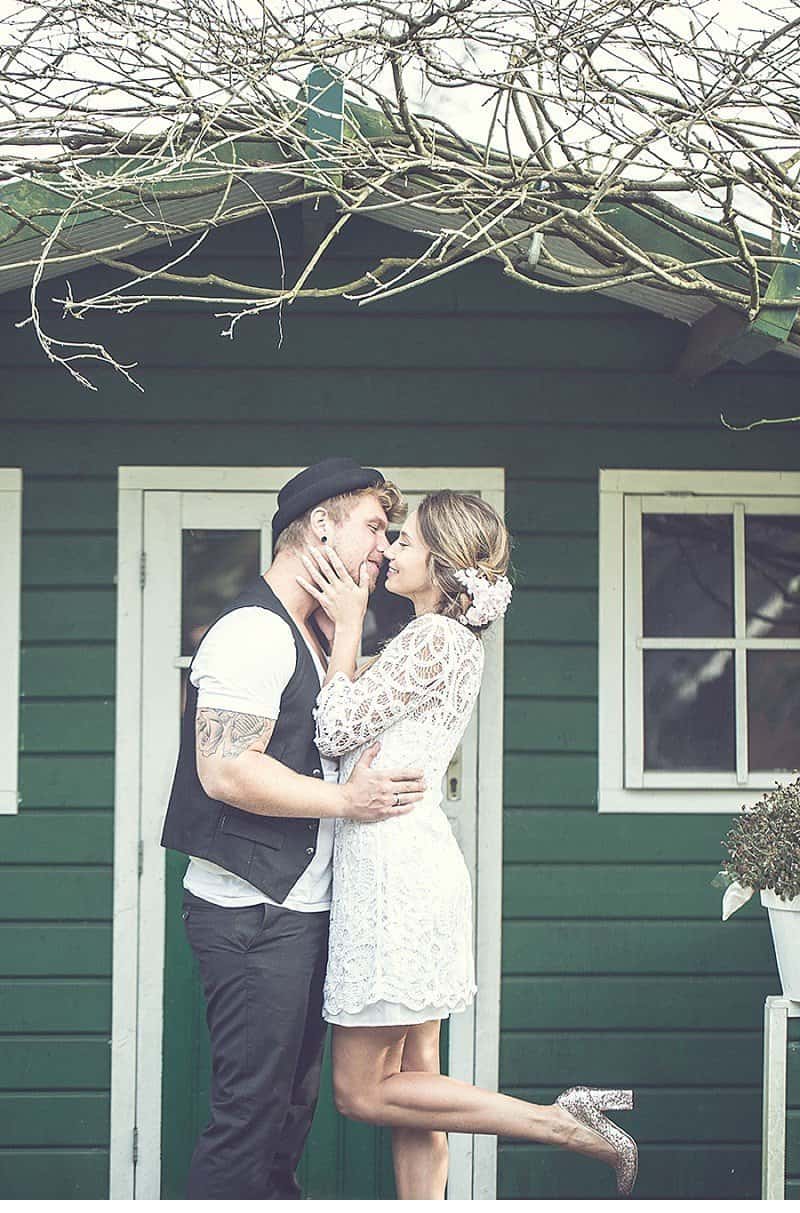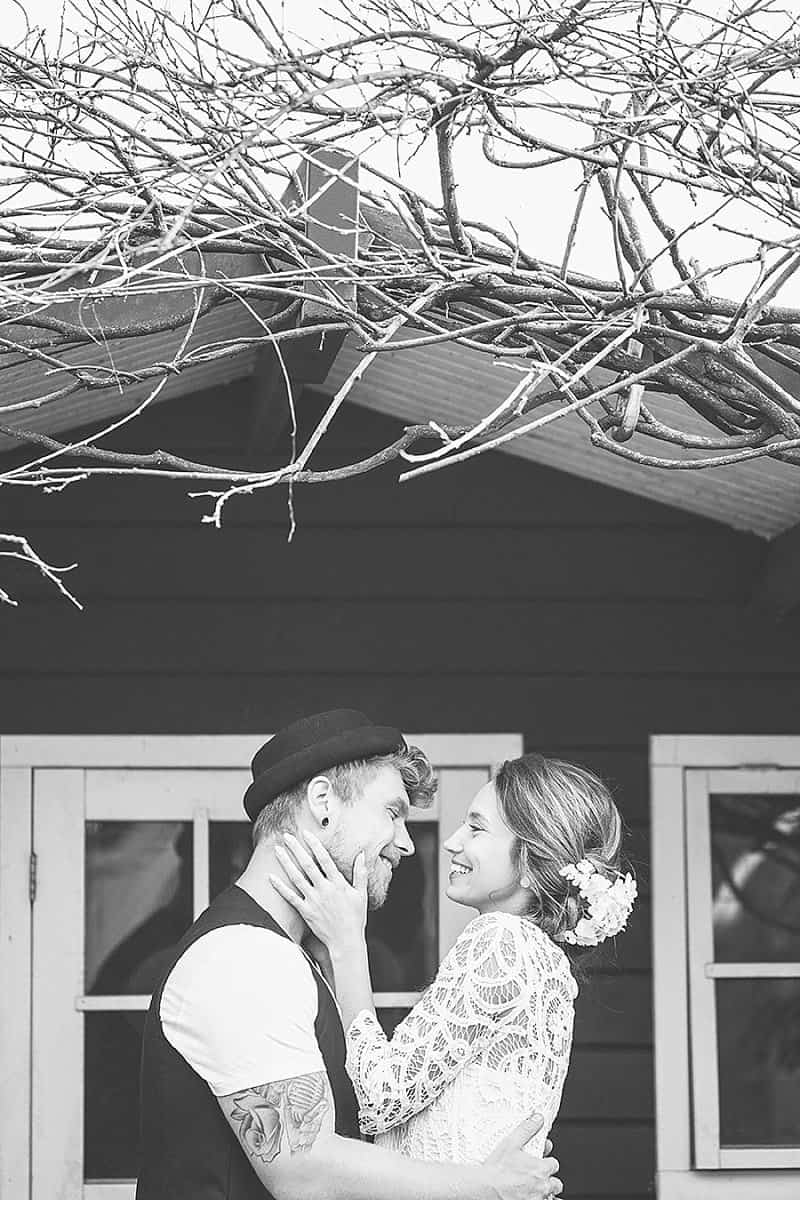 FOTOGRAFIE: Elena Engels
EVENTDESIGN: Mandy Göring von Shabby Chic Events
BRAUTKLEID: perera/rüsche
MAKE-UP: Dominik Bronner
CUPCAKES: Cupcakery
EMPFOHLEN IN UNSEREM SCHATZKISTCHEN:
perera/rüsche