Romantic Wedding at Chateau Robernier
When you think of Provence, you see how hilly landscapes stretch out endlessly, idyllic vineyards line up close together and dreamy olive groves carry the scent of their fruits out into the world.
Now sit back and enjoy the romantic wedding of Nader and Sheirin at Chateau Robernier and be inspired by the enchanting details.
Photographer Christoph Serrano accompanied the couple on their great day and remembers:
"When Nader proposed to the love of her life, Sheirin, at the top of Castle Hill in Nice, their destination wedding was set, they ran with it and never looked back! Those two lovers wish they could do it a thousand times over.
 They fell in love with the south of France while traveling around the region. They quickly realized that Provence was filled with incomparable beauty and romance. It was obvious that the regal (delete regal) grandeur of the cathedral in Aix-en-Provence and the rolling hills surrounding the historic Chateau Robernier would be the flawless locations for their special day.
 The wedding was an emotional, sun-drenched, sparkling day. Claire Yossman from My wedding in Provence and her crew had planned this perfect day with lots of glamorous details. Christophe Serrano, DRM productions and their crew captured the atmosphere of this very special day. 
 While Sheirin and her bridesmaid were getting ready on the first floor of the Castle, Nader and his 11 groomsmen were on the first floor. You can imagine the feelings, emotions and the stress around this couple not to see each other beforehand. It was a well organized hustle around those people. 
 Sheirin and Nader live in England where they both work as Doctors. They flew all the way to France with their Parish Church because they were willing to have an Egyptian coptic orthodox ceremony according to their beliefs and the traditions of their families. Their beautiful ceremony was celebrated in the magnificent Cathedral of Aix en Provence.
 Celebrating their love with their closest friends and family who flew from all corners of the world was truly surreal. They will never forget the joy and beauty that surrounded them on their wedding day, which has permeated into their every day ever since."
The day is completed in the dreamlike pictures of the fine art photographer Christoph Serrano.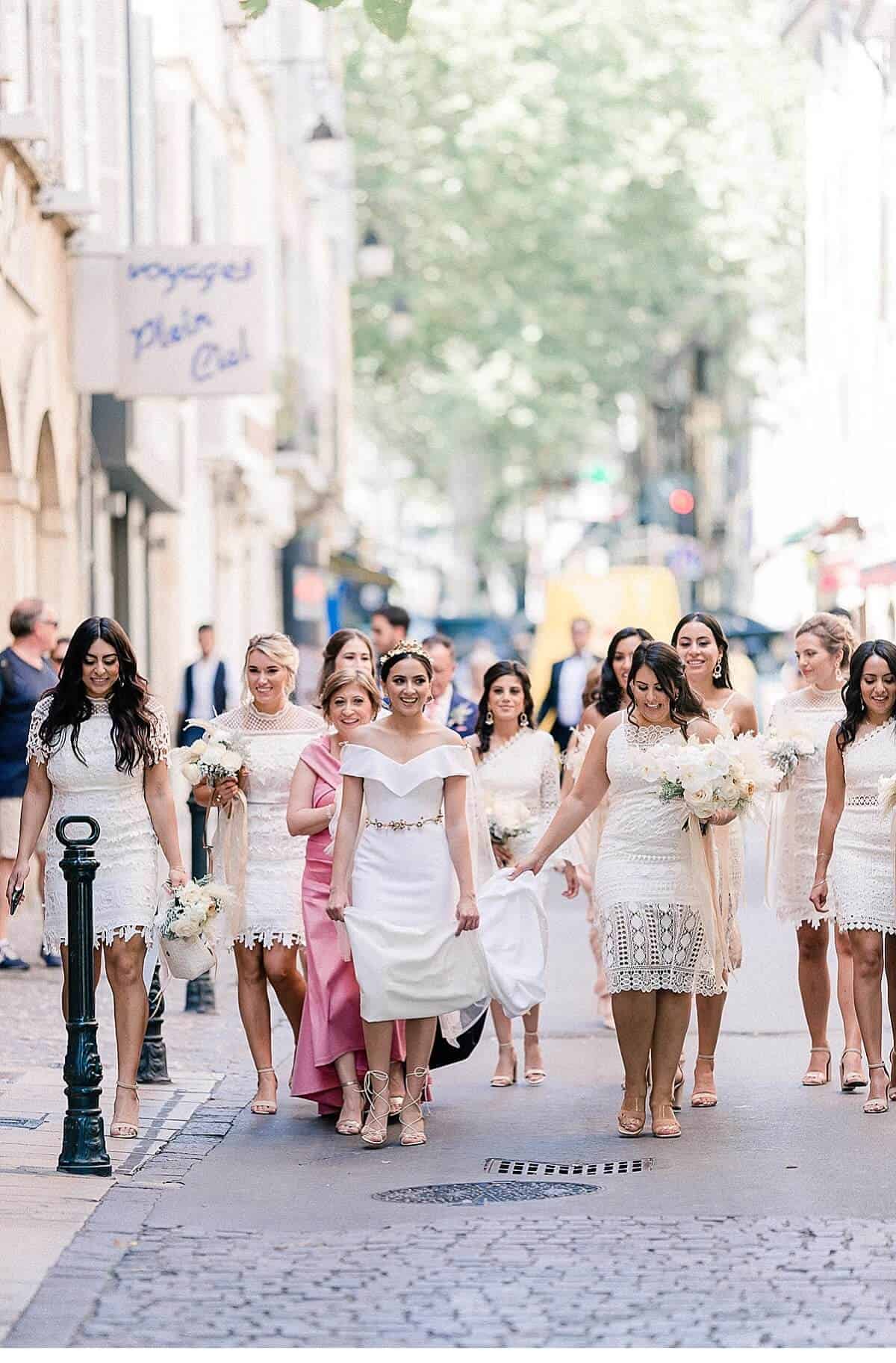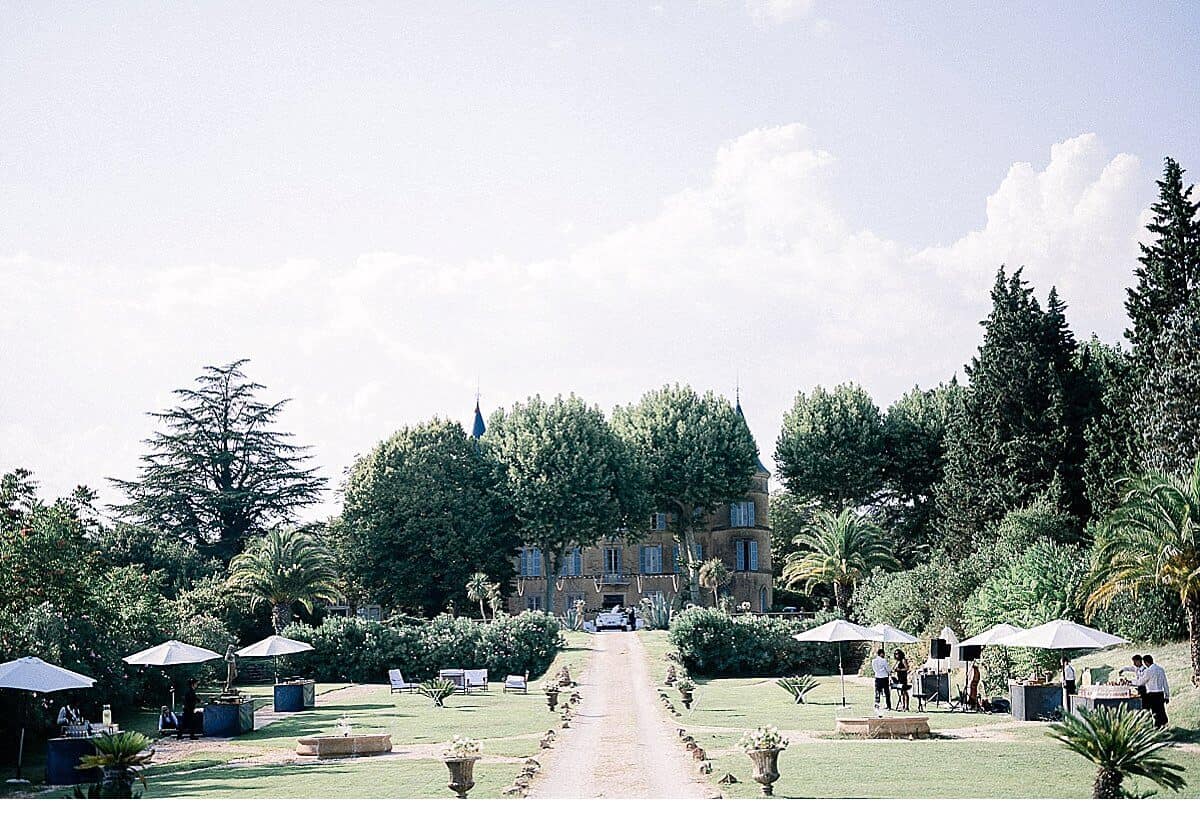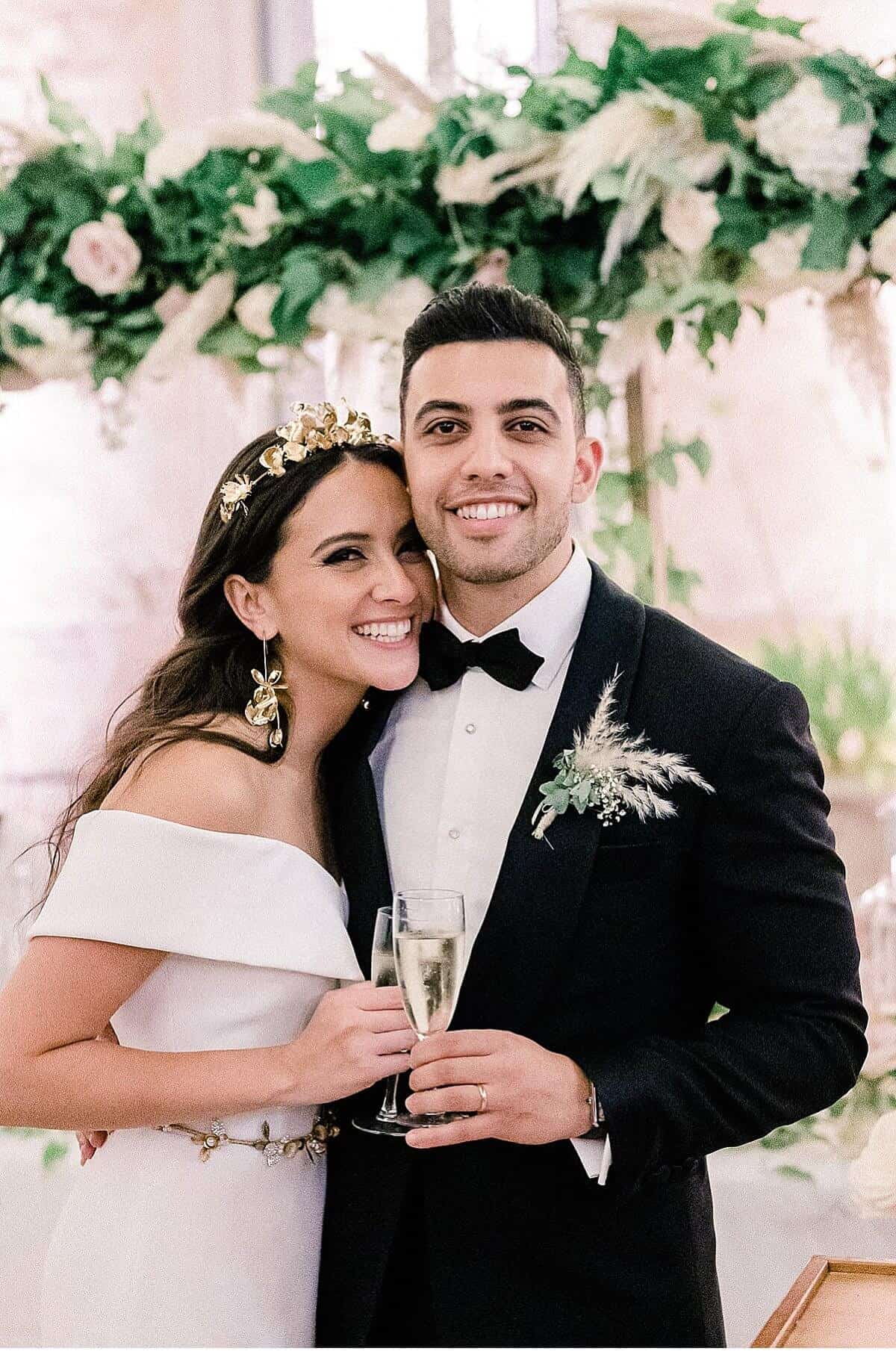 Photographer: Christoph Serrano
Wedding planner: Claire Yossman – My wedding in Provence
Venue: Chateau Robernier
Flowers: L'Art qui Pousse
Dress designer: Lihi Hod
Accessories designer: A.B.Ellie
Shoes: Jimmy Choo
Hair: Les Ciseaux Voyageurs
Make-up: Anan Make-up Studio
Suit: Gieves and Hawkes
Church: Parroisse Cathédrale Saint Sauveur, Aix-en-Provence
Caterer: Entre Amis
Videographer: DRM productions
Technical equipment and lighting: Daniel Mildi
Car: Excalibur Location