Romantic Wedding Inspirations at Chateau de Santeny
Attention full-blood romanticists, it´s getting fairytale-like, romantic and pompous again, with an elegant castle wedding in white and blush. It is the enchanting inspiration that wedding photographer Julia Rapp brought us from an Amelia Soegijono workshop in France.
"I am exited to share with you this beautiful and so romantic editorial at Chateau de Santeny near Paris." she admits and adds: "The story behind this is a love story between Aurora and Nathanael, often separated by km of travels, they are finally reunited to celebrate their love at the French chateau where Nathanael grew up."
Her reserved words only give an idea of how exclusive and luxurious the ambience looked. Her expressive pictures, on the other hand, are the shining proof: endless, well-tended gardens, countless, ancient rooms, imposing stone stairs and terraces for a dramatic appearance and endless expanses for familiar walks, dances in love or a never ending, lovingly set dinner table.
And then there is the couple themselves, whose deep connection becomes almost palpable through twosome moments and meaningful looks: "He is inspired by his childhood memories and so thrilled to show the place to his fiancée. Aurora is a musician and loves playing the violin for him in her gorgeous Fericci Official dress, telling with her music how her heart feels. She wears beautiful stars as during their lonely moments apart they looked at the sky looking for the same stars and felt reunited by it."
Event stylist Samantha Bottelier Events also managed to create a composition of a different kind if you manage to detach your eyes from the enchanting couple and focus on all the small and large subtleties that form the atmospheric setting for this wedding: dreamy flower arrangements by Laure Guingand, elaborate hand-calligraphed stationery by Inkberry Calligraphy and countless hand-picked details that reflect the personalities of the newlyweds without much effort.
All in all, a musical, visual and emotional masterpiece by all those involved who managed to let each scene develop its captivating effect as a collective work of art.
Above all, we are impressed by the ability of photographer Julia Rapp, who gives us the feeling of being the guest of a real fairytale castle wedding just by admiring her pictures.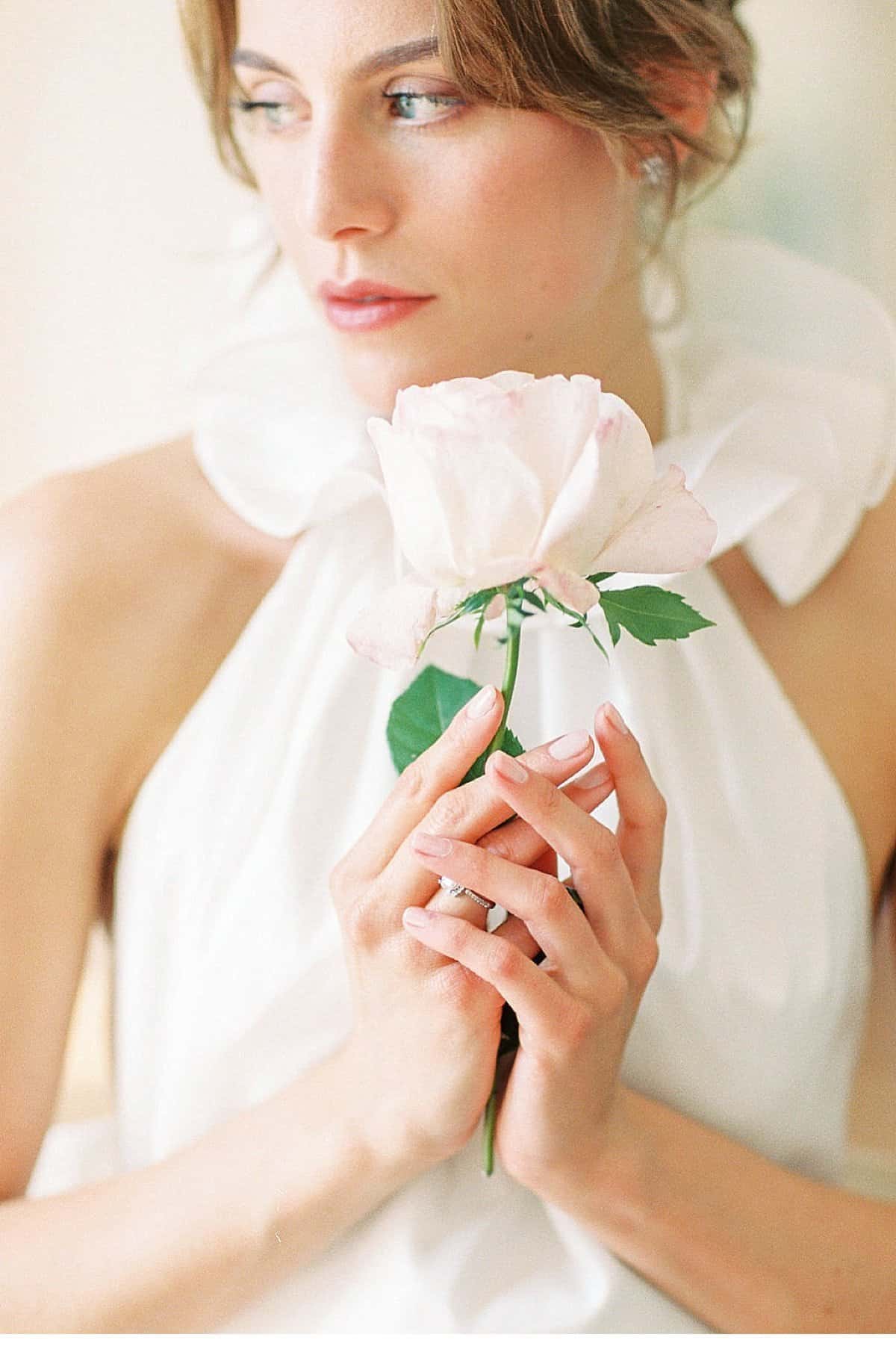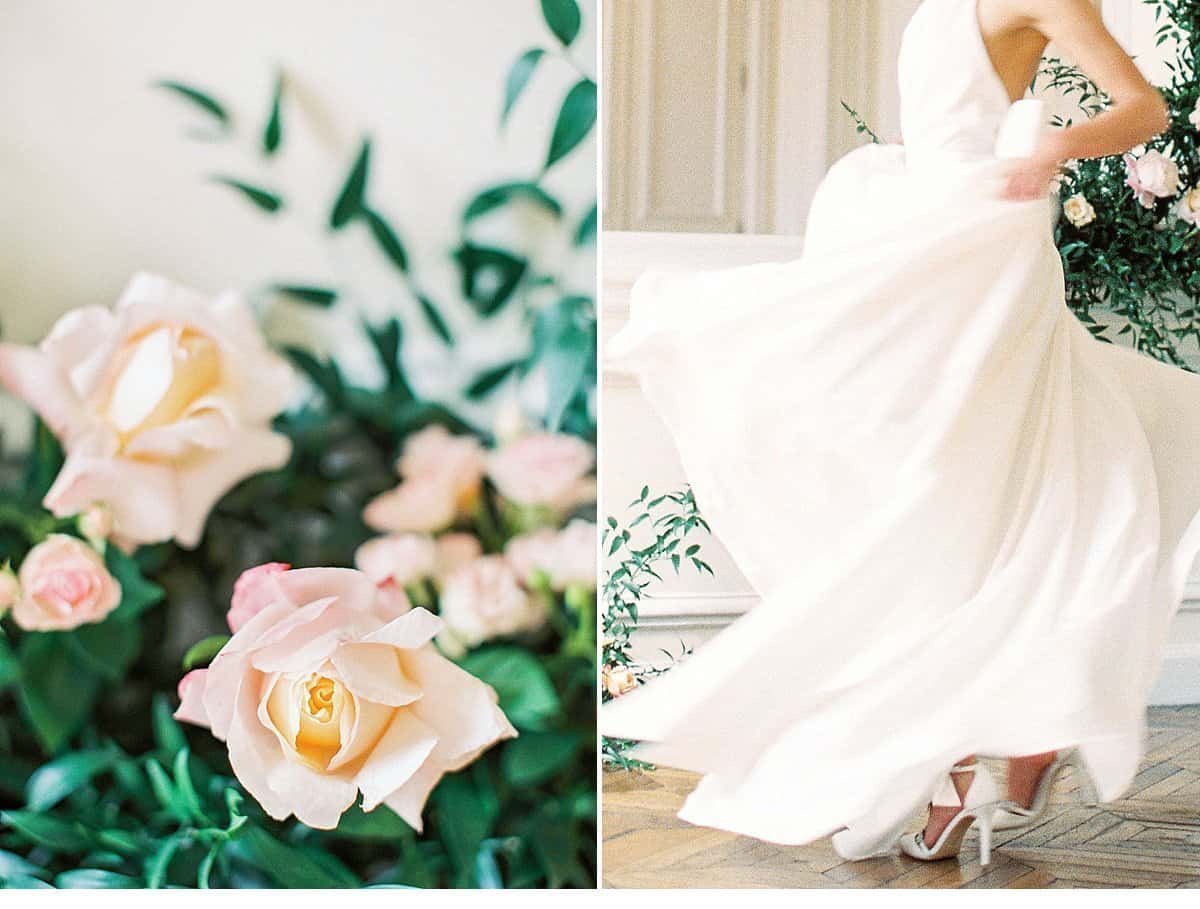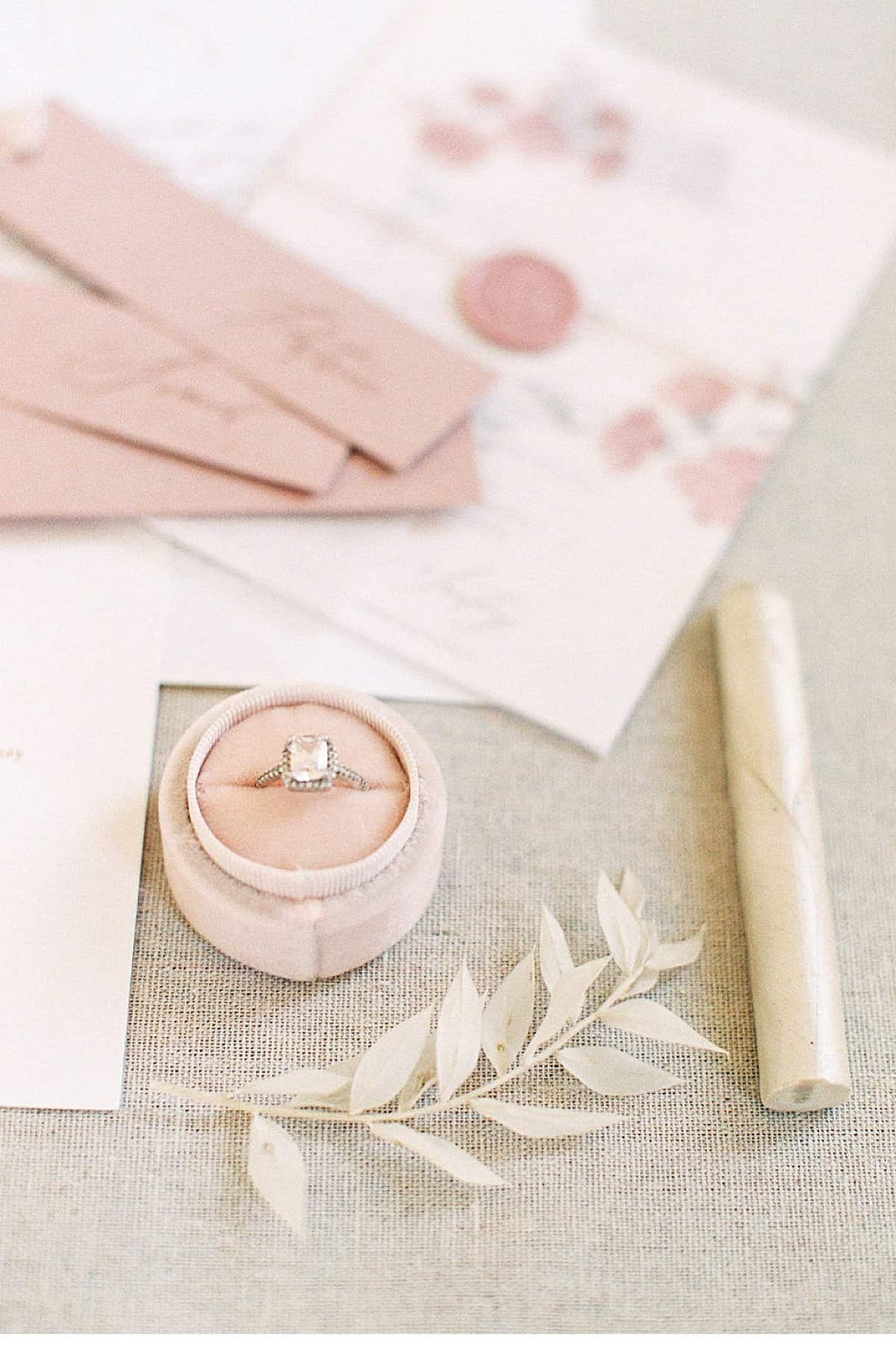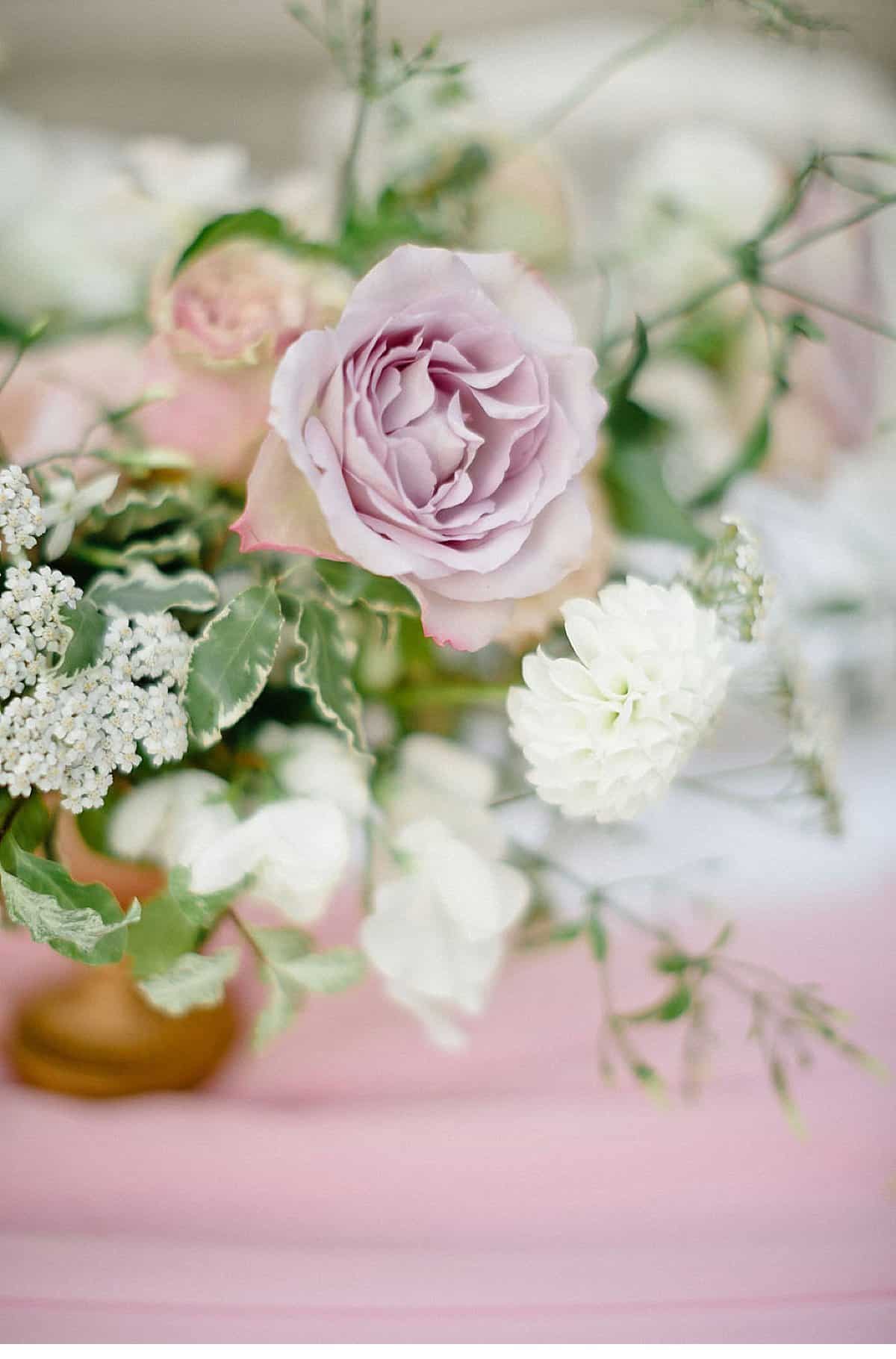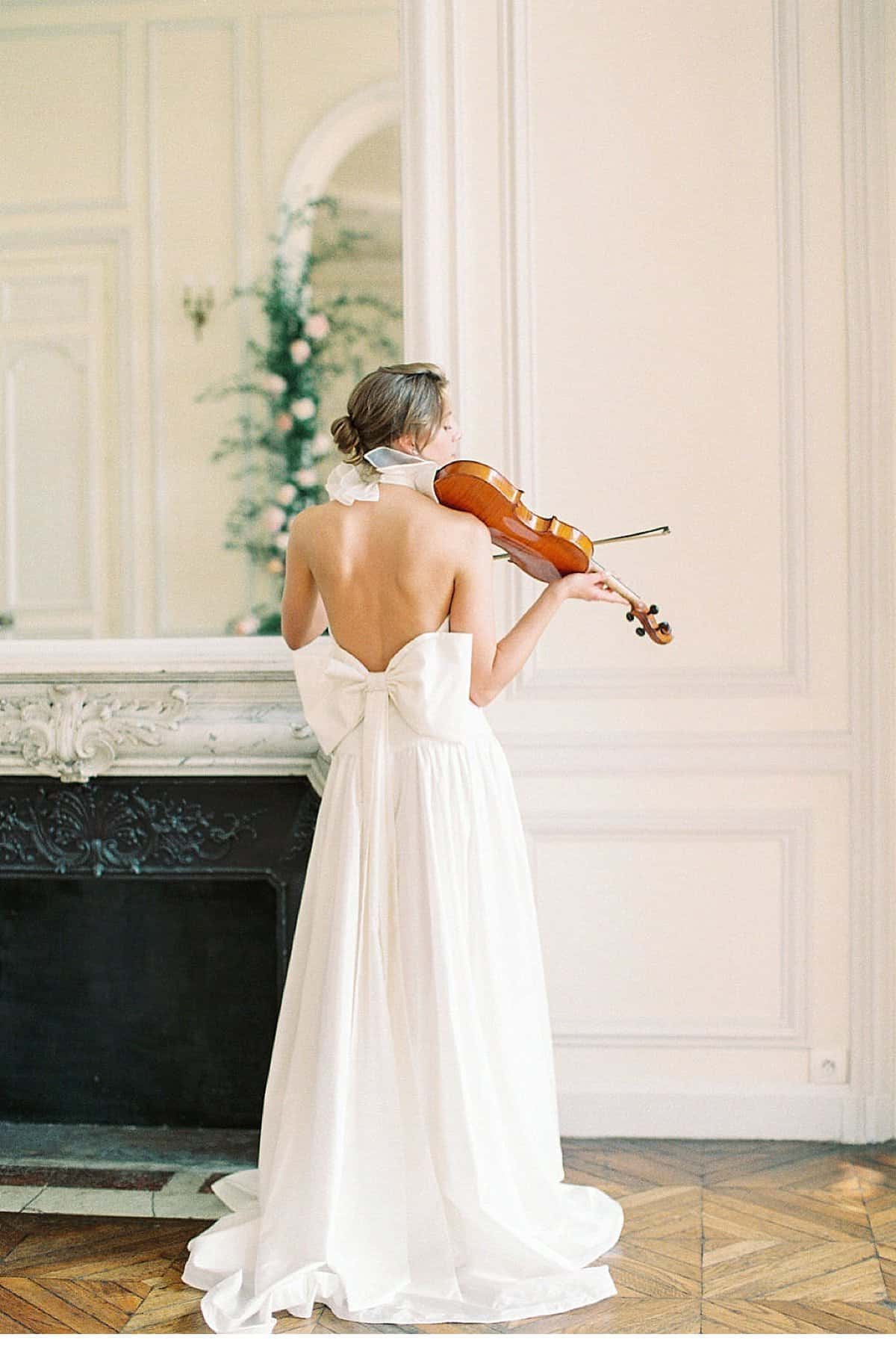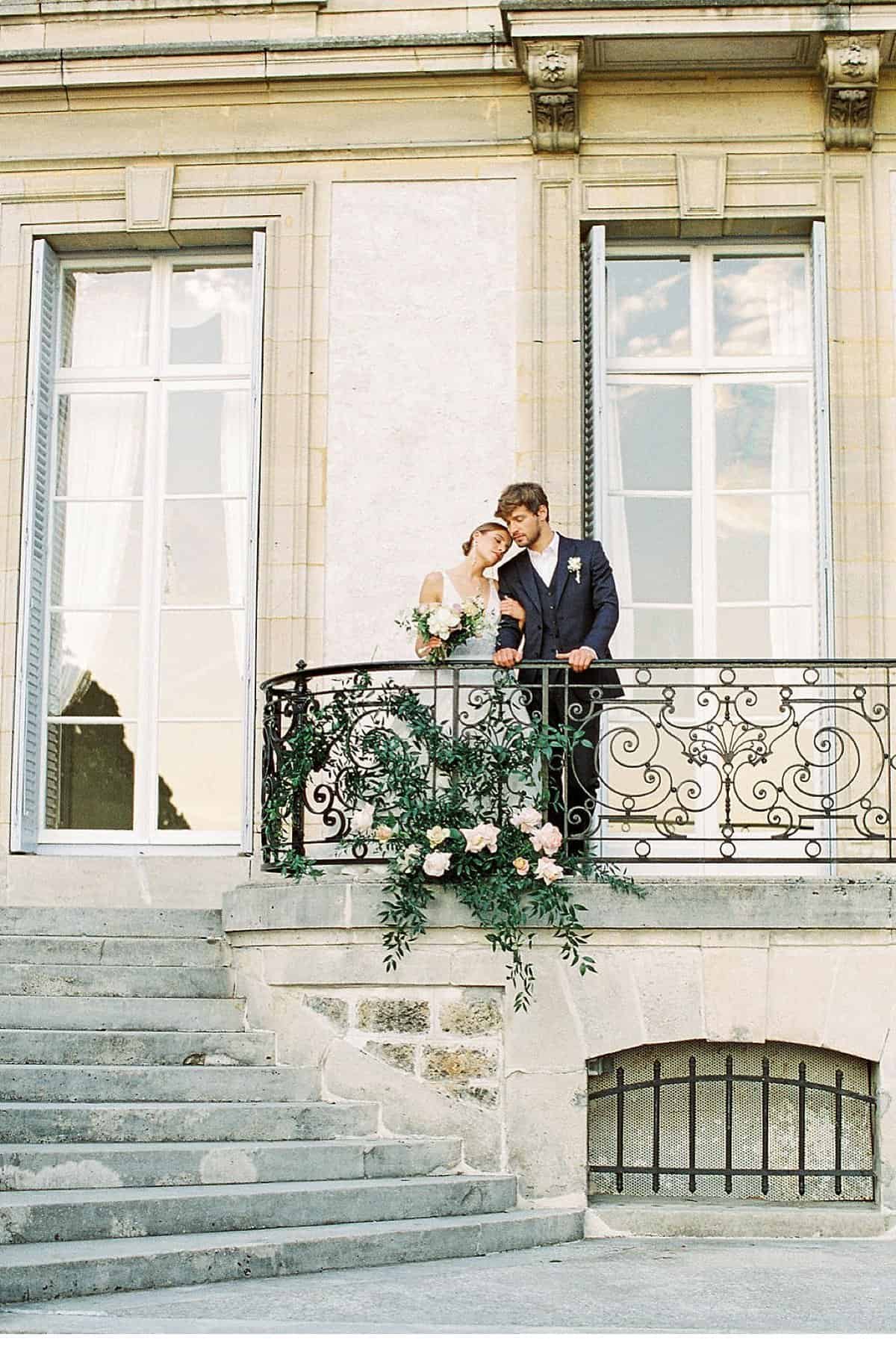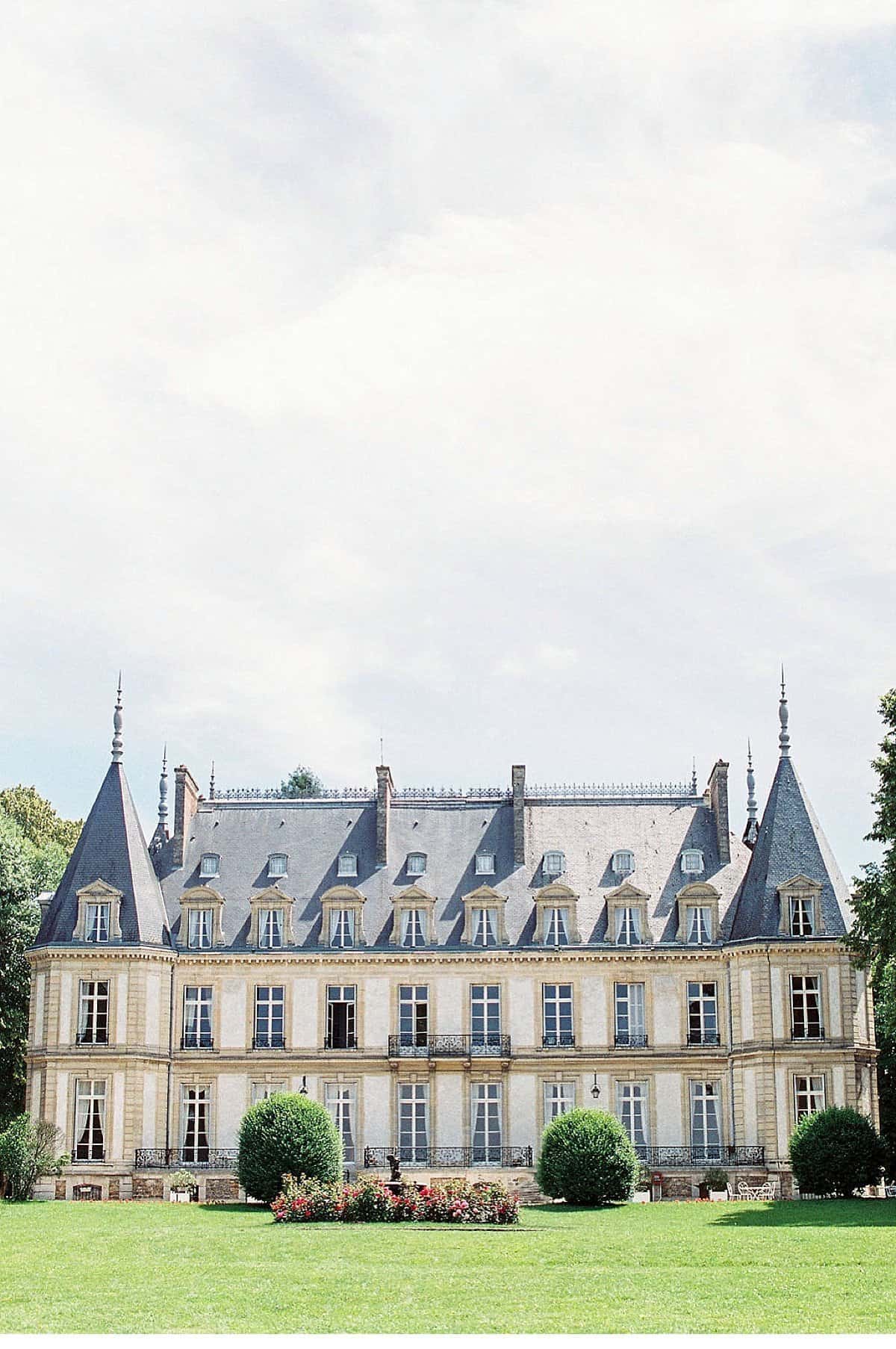 Photographer: Julia Rapp 
Host: Amelia Soegijono
Stylist / Planner: Samantha Bottelier Events
Fashion styling: Alexander Gotama
Beauty dress: Alon Livre White  via Vivienne Paris Bride 
Wedding Gown: Fericci Official 
Floral Designer: Laure Guingand
Rentals: Vaisselle Vintage 
Venue: Chateau de Santeny 
Hair & Make-up Artist: Reina Kim
Earrings: Maison Roe 
Stationery: Inkberry Calligraphy 
Ribbons: Songbird Silk 
Videography: Rouge Wedding
Film Lab: Carmencita