Romantic Wedding Table With A View
If you dream of a sea of lights on the altar, rustic elegance and a wedding table with a view, then you should not miss these magical inspirations brought to us photographer Michelle Wever from Italy.
"This romantic wedding venue in Umbria is incredibly inspiring." she raves about La Badia di Orvieto, a former abby from the 12th century. " I was immediately falling for the breathtaking view over the olive groves of Orvieto. It almost felt like a painting."
What the unique view promises, keeps the imposing building in every sleepy angle: addictive uniqueness, heady exclusivity and down-to-earth luxury.
With the help of delicate rose, fresh green and bright white, floral artist and creative director Designs by Hemingway gave the location a lovely charm, a timeless romance feeling and a touch of magic. Attributes that were also united in the simple stationery of Theoberry Stationery.
"All the elegant details coming together like the table setting, the flowers and the beautiful sunset, brought this dreamy wedding all to life." Michelle Wever remembers.
Our personal highlight, however, are the stunning bridal gowns by Claire Pettibone, Emily Riggs and Carol Hannah, which were allowed to fully unfold their splendor at various locations in the estate.
Find out which detail of these inspirations you like best by letting Michelle Wever's atmospheric image collection work on you…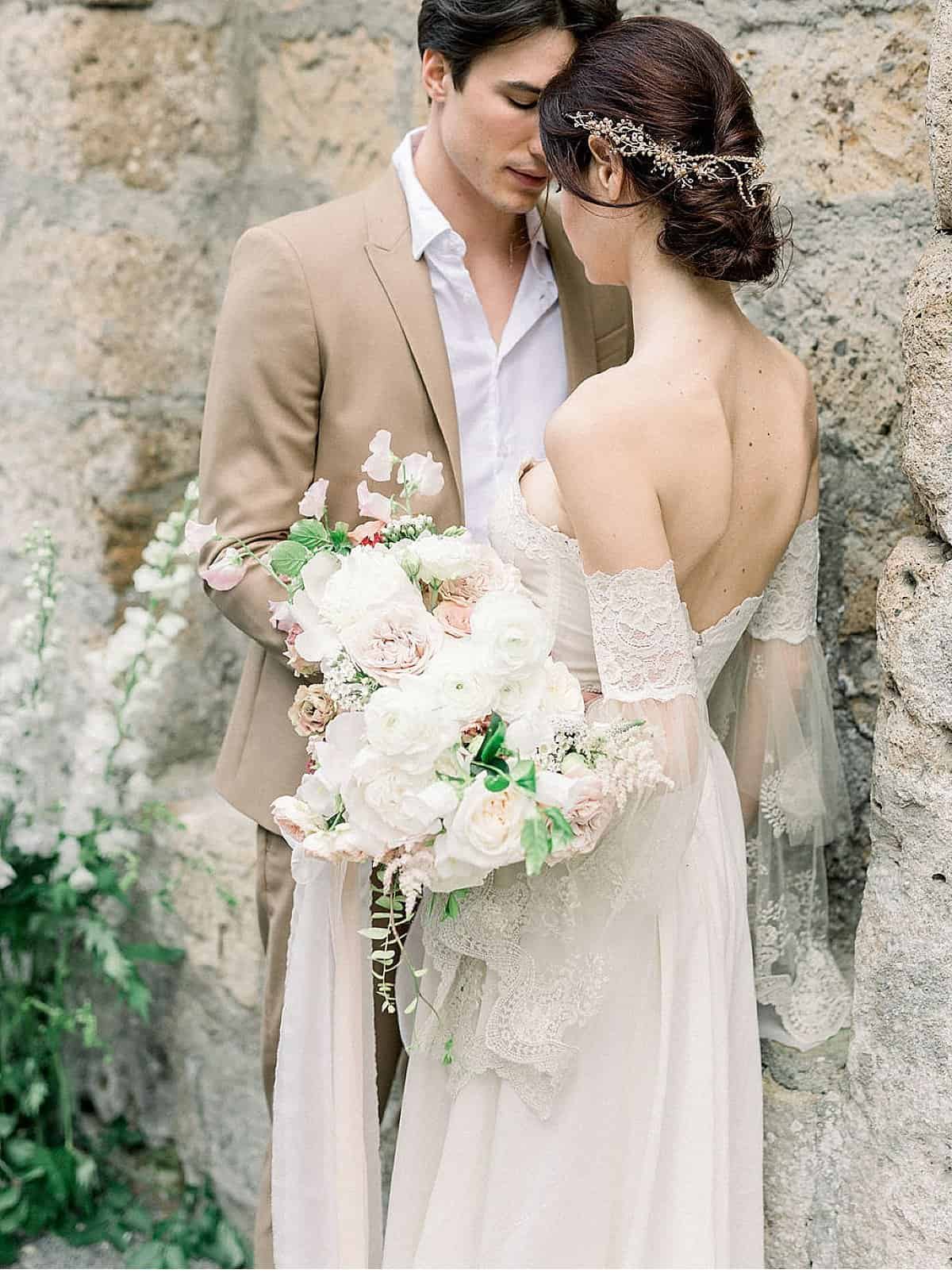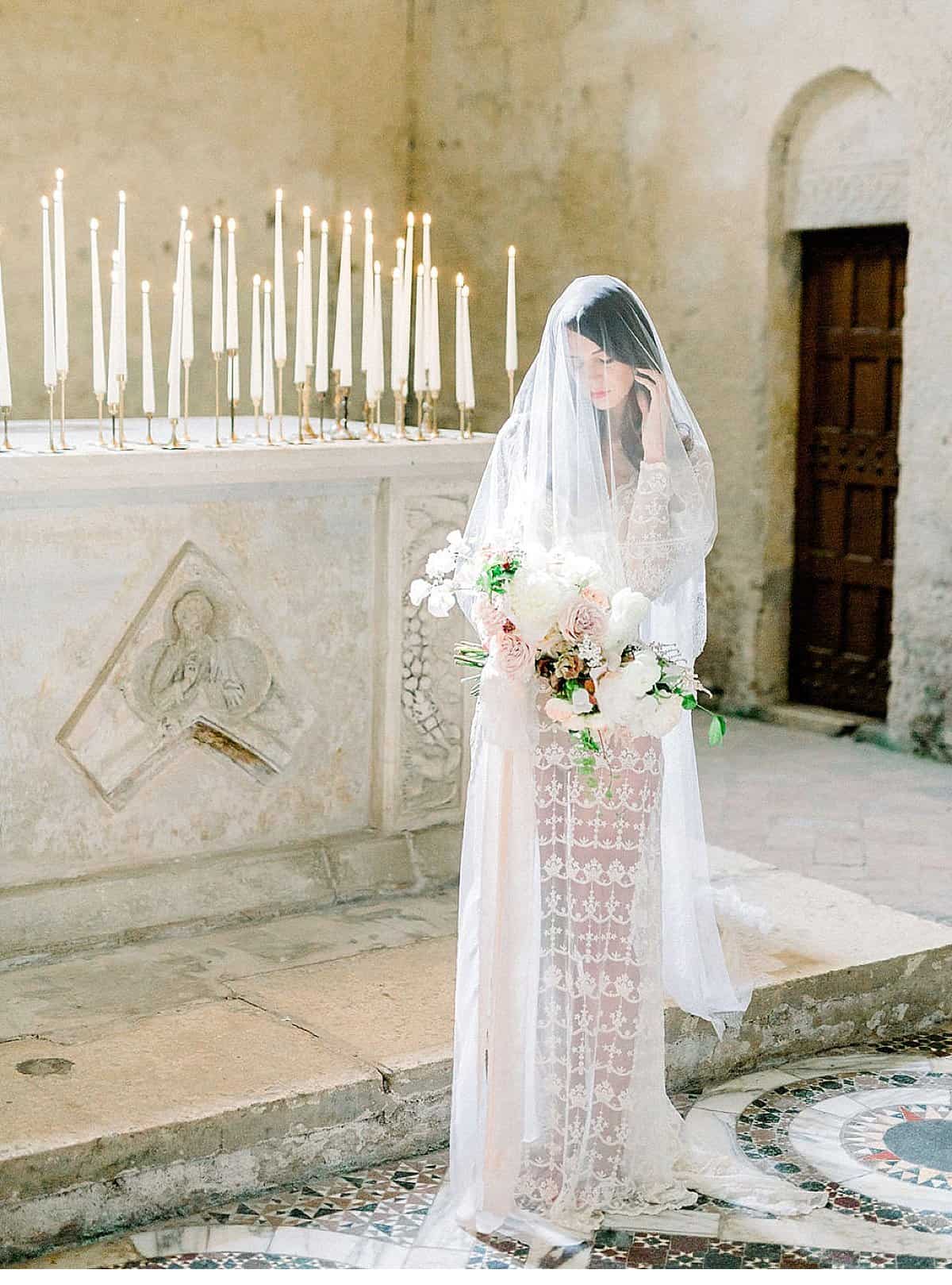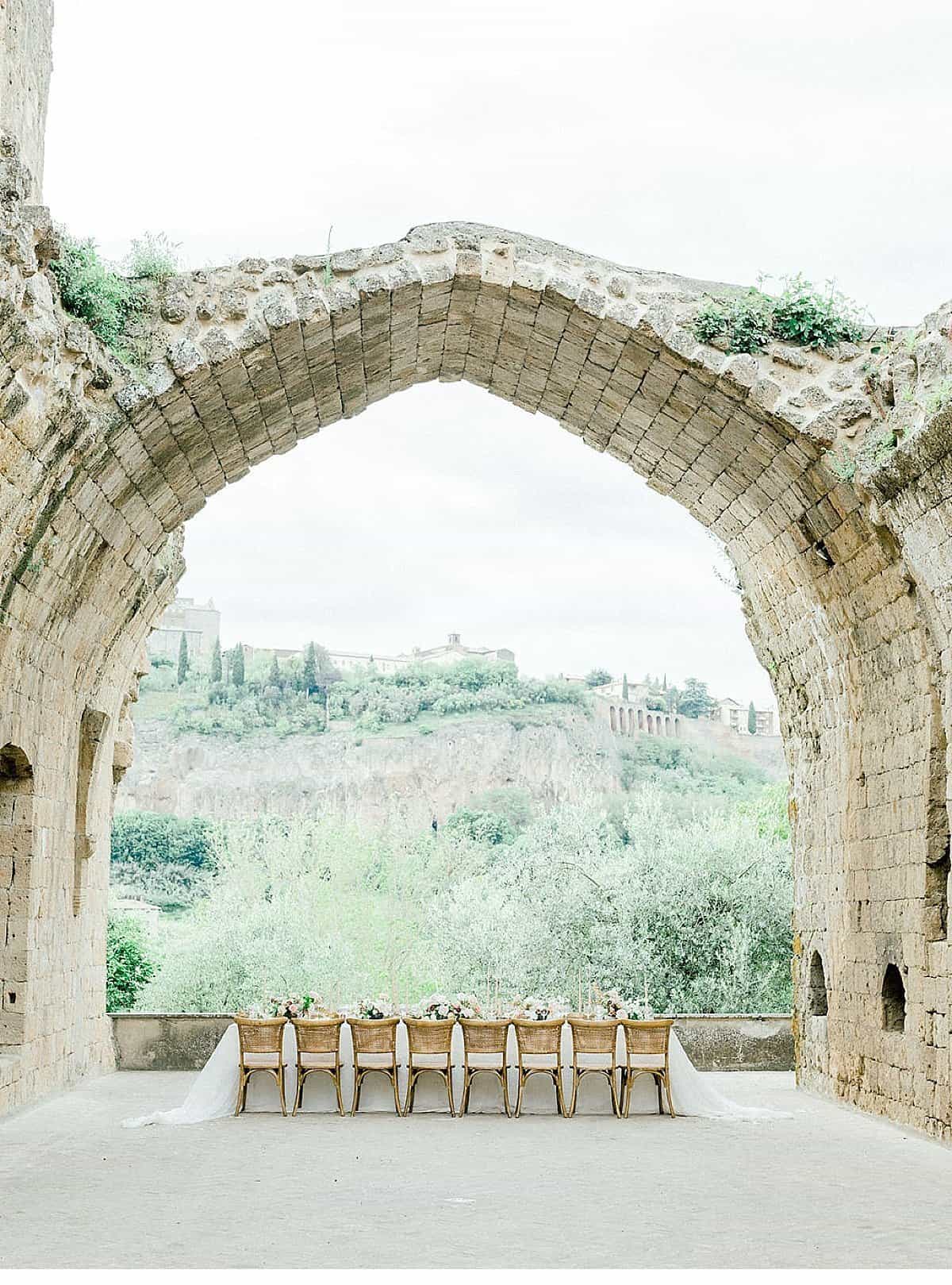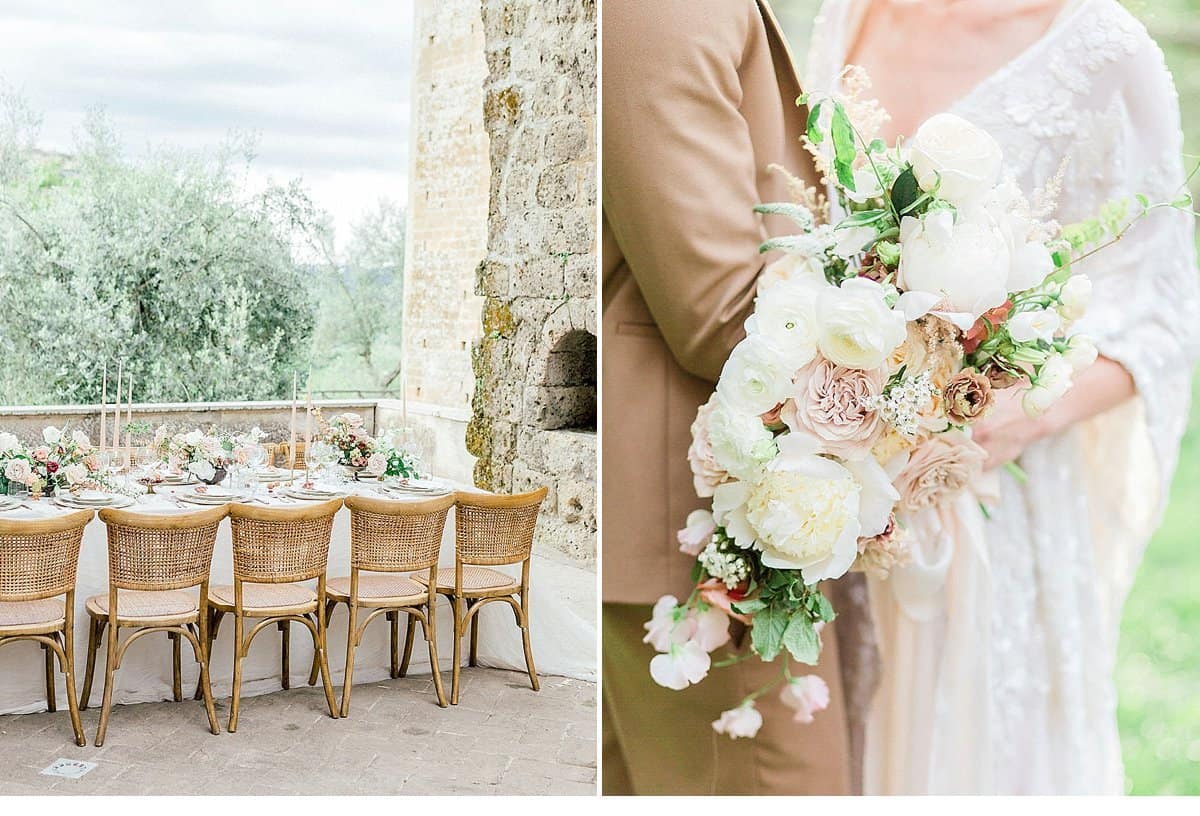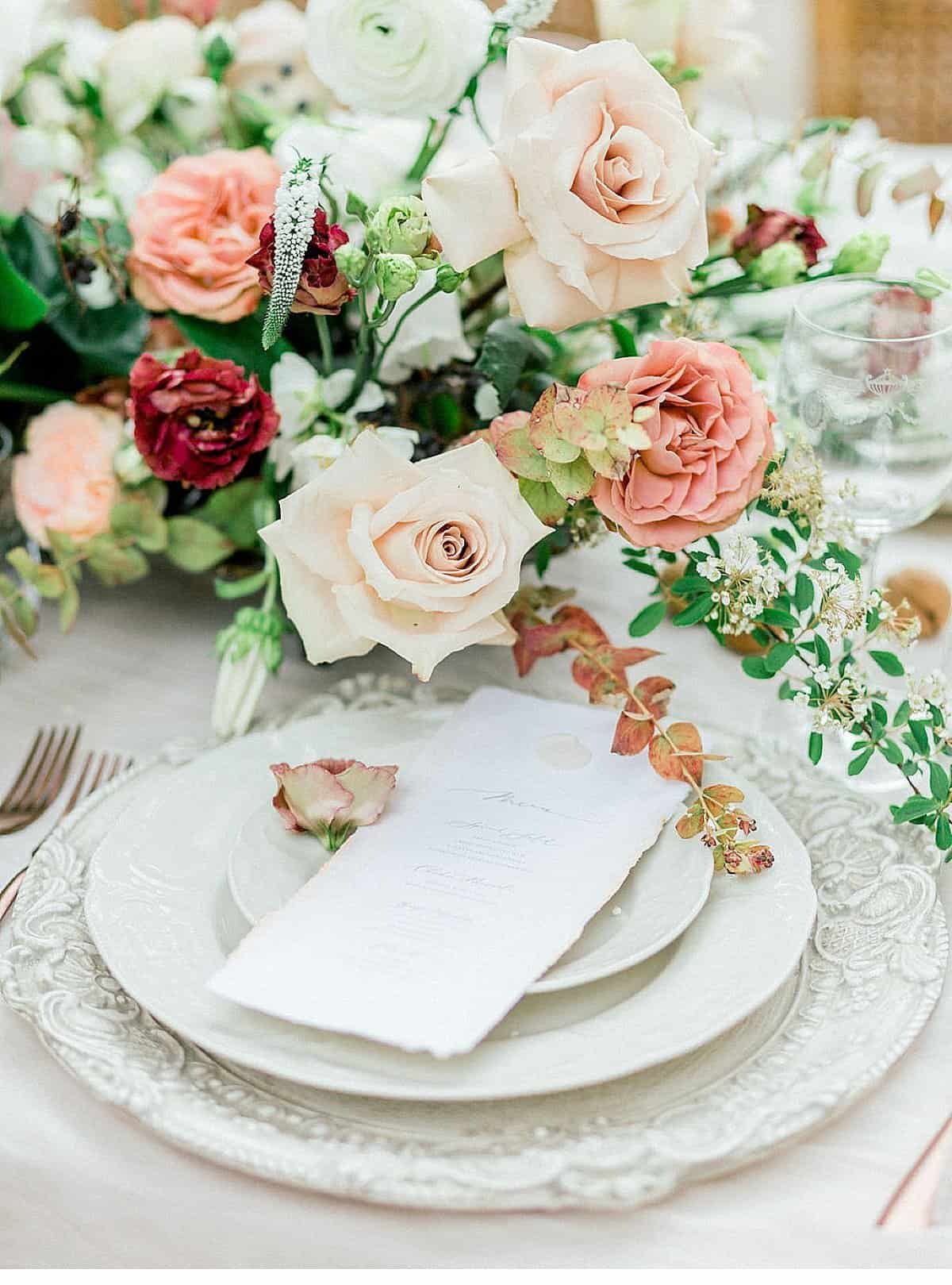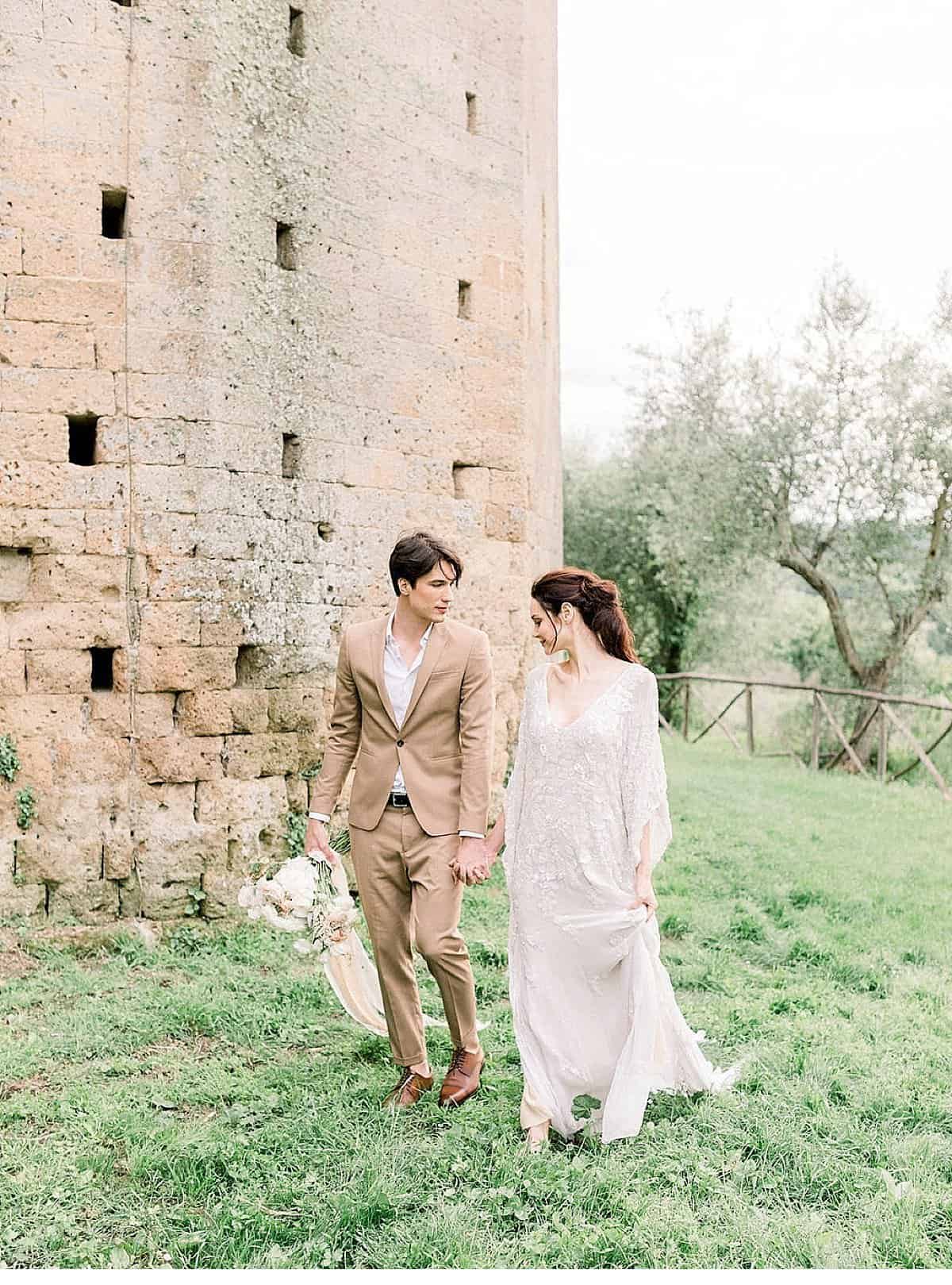 Florist/creative direction: Designs by Hemingway
Photographer: Michelle Wever Photography
Lead photographer: KR Moreno Photo
Venue: La Badia di Orvieto
Gown wedding dress: Claire Pettibone
Chapel dress: Emily Riggs
Gown lawn dress: Carol Hannah Bridal
Hair: Frank Giacone
Make Up: Makeup Florence
Hair Crown: Noon on the Moon
Veil: Sibo Designs
Heels: Bella Belle Shoes
Stationery: Theoberry Stationery
Taper Candles: Ester and Erik
Silk ribbon/ silk runner: Silk and Willow
Gauze table linen: The Wedding Linen Company
Rentals: Preludio Noleggio
Model agency: 4uppermodels