Romantic Wedding Visions at Château de Siradan
This wedding shoot took place in the southwest of France, in the foothills of the Pyrenees, an idyllic location for an unforgettable wedding. Château de Siradan inspired the team with a design that complemented its beautiful building and surroundings.
The arguments are romantic, elegant and lush, in soft shades of pale blue, mauve and light purple. Wedding planner and photographer Clémentine Ward of Award Weddings wanted to create styling that was bright and compelling. After months of difficult times, social life is returning, and the dedicated team wanted to celebrate with color!
From Clémentine Ward of Award Weddings: "We love the floral arrangements from Jenny Fairbanks Flowers, they are timeless, elegant, dainty and just beautiful! The bouquet is flowing and lush with delicate flowers. The beautiful stationery by Promesse Graphique plays with colors and shapes. The handmade paper gives it a modern accent.
The bride wore a beautiful gown by Millia London. The dainty shoes and jewelry had gold accents with glitter and pearls. The ring is a vintage family aquamarine that was beautifully presented in a pale blue velvet casket.
The beautiful cakes from Verveine et Basilic complemented the overall design. We had a white, two-tiered cake with shades of pale blue and a row of pale blue meringues and mauve macarons to complement. These were also used as guest favors on the dining table. As icing on the cake, we had another cake decorated with flowers.
The reception area was in front of the castle, with an antique sofa surrounded by flowers, a modern opaque welcome table, and the cake display on the side.
The ceremony took place under an old tree, creating an intimate atmosphere. Beautiful, lush floral arrangements formed the entrance to the aisle and others the arc of the ceremony. Romantic candles pointed the way.
Dinner was held in front of the main facade of the castle at a long table. The colors of the shoot were perfectly showcased on the table with colored linens and water glasses. The glass plates complemented the airy design.
The cherry on top was the trip to the Pyrenees at sunset. The peaks are close by and we took the opportunity to photograph the model at the evening hour. Even the sky came to complete the design! We love the striking photos of the model in the mountains!
We are so excited about this great shoot, it was everything we had hoped for and it's wonderful to see it come to life!"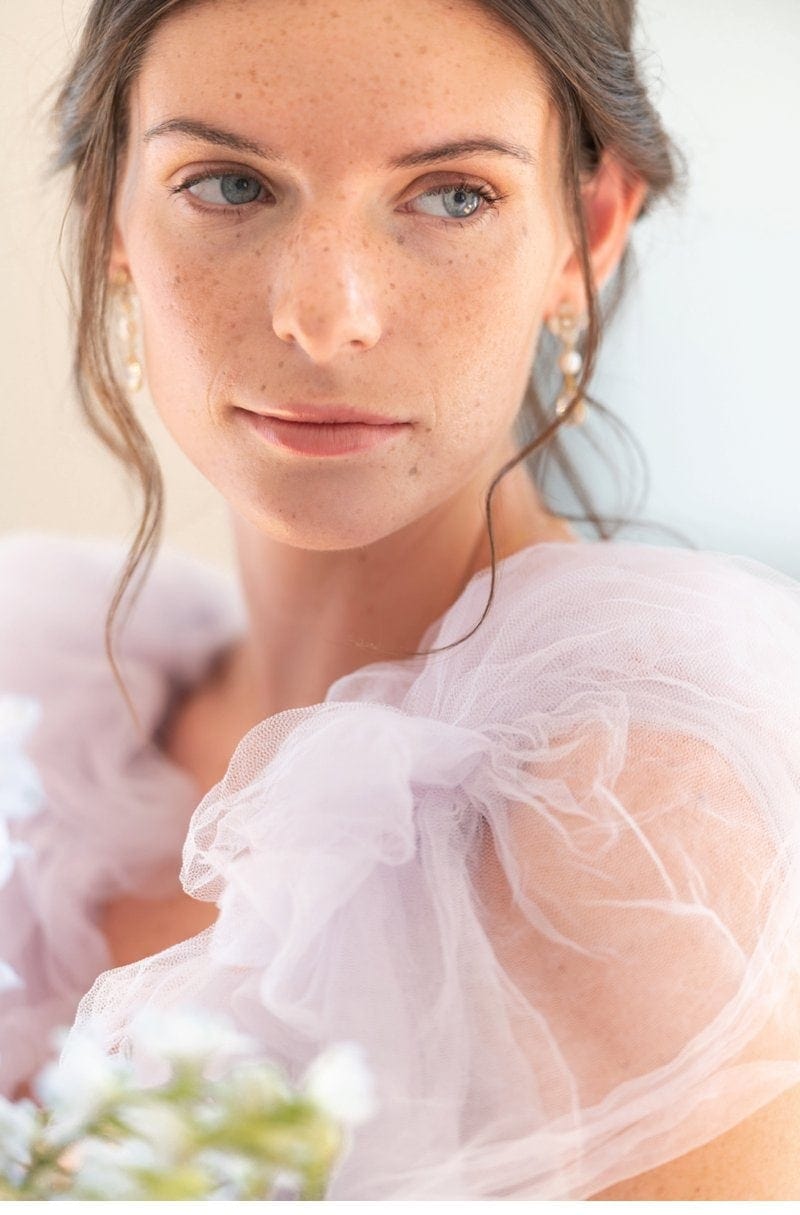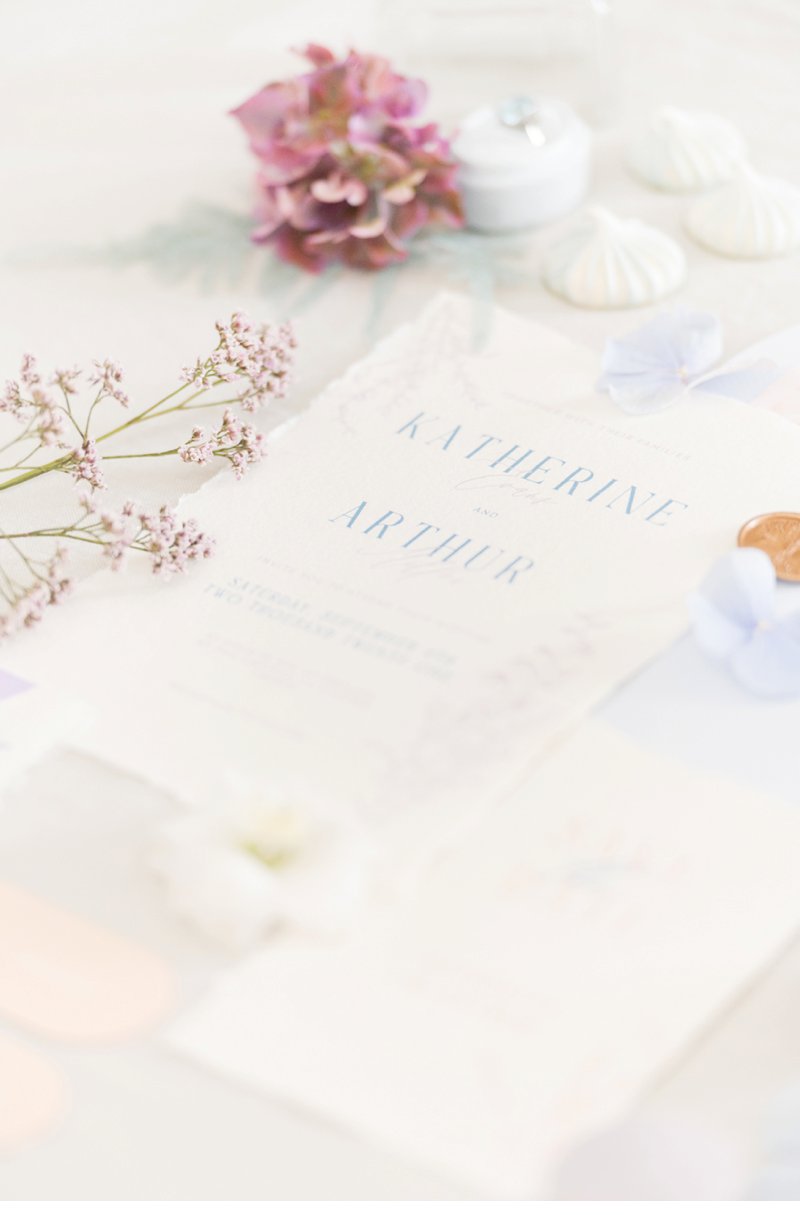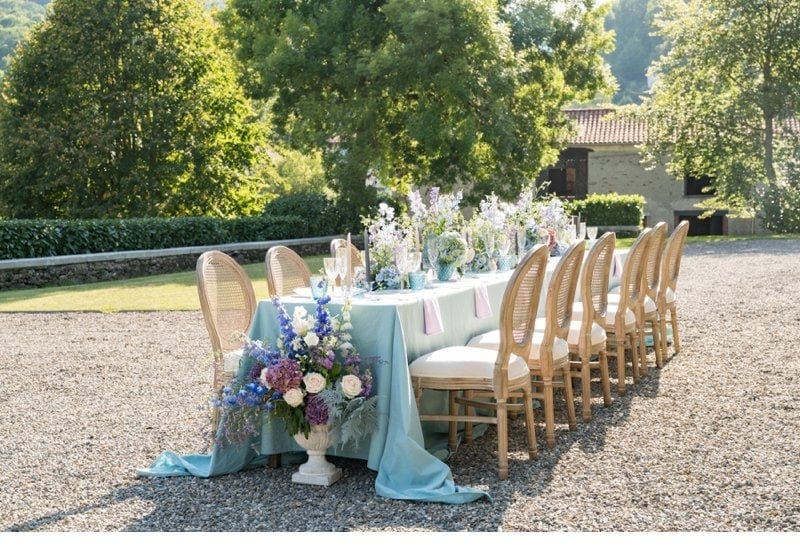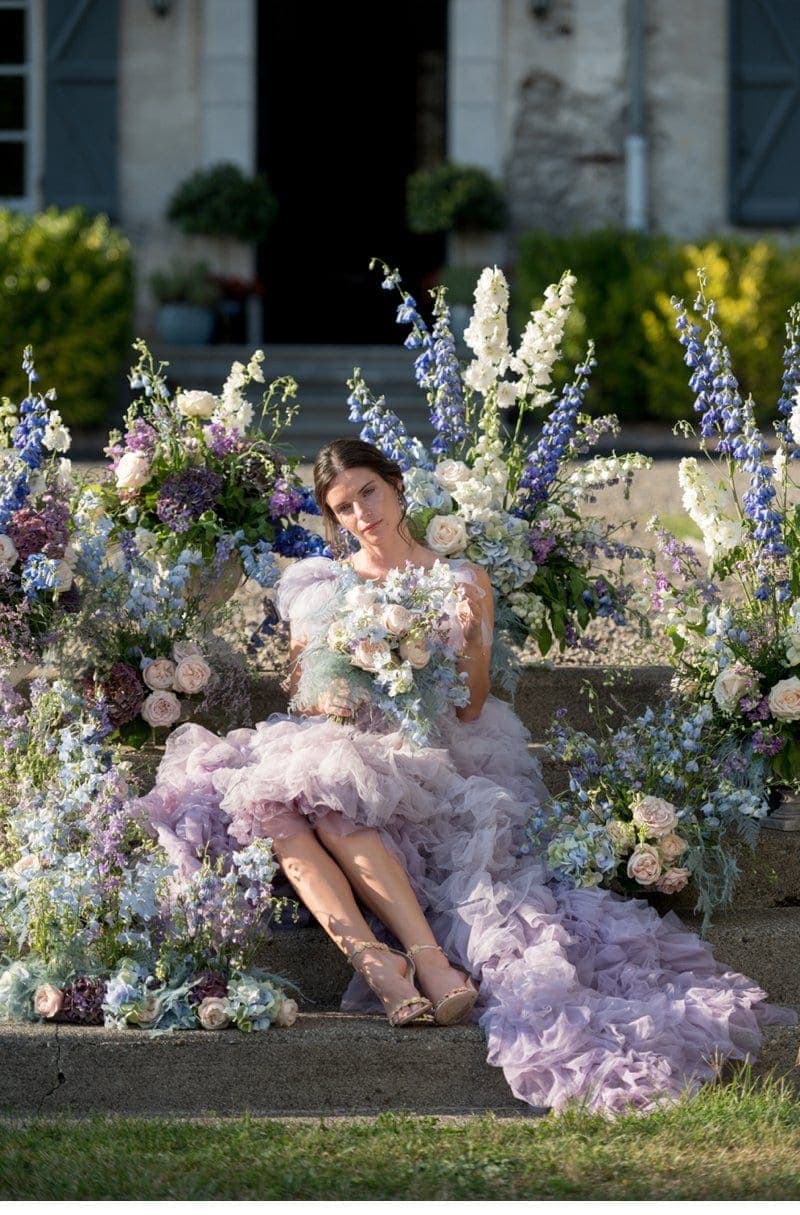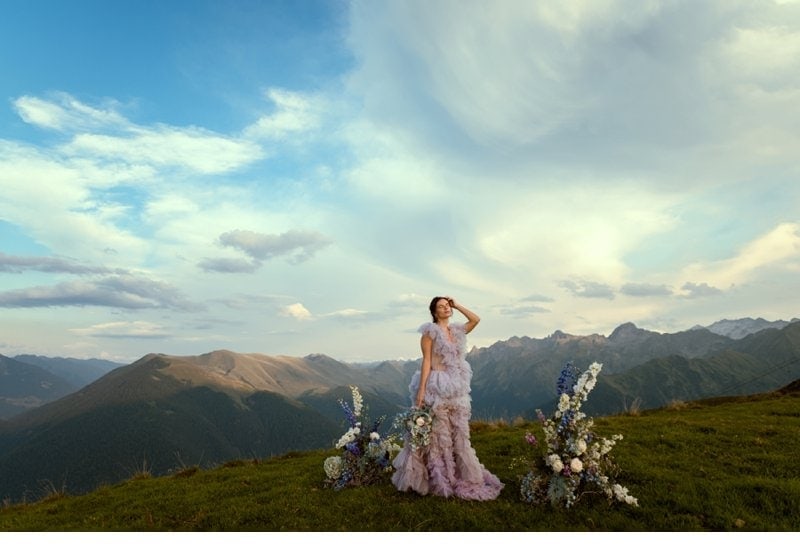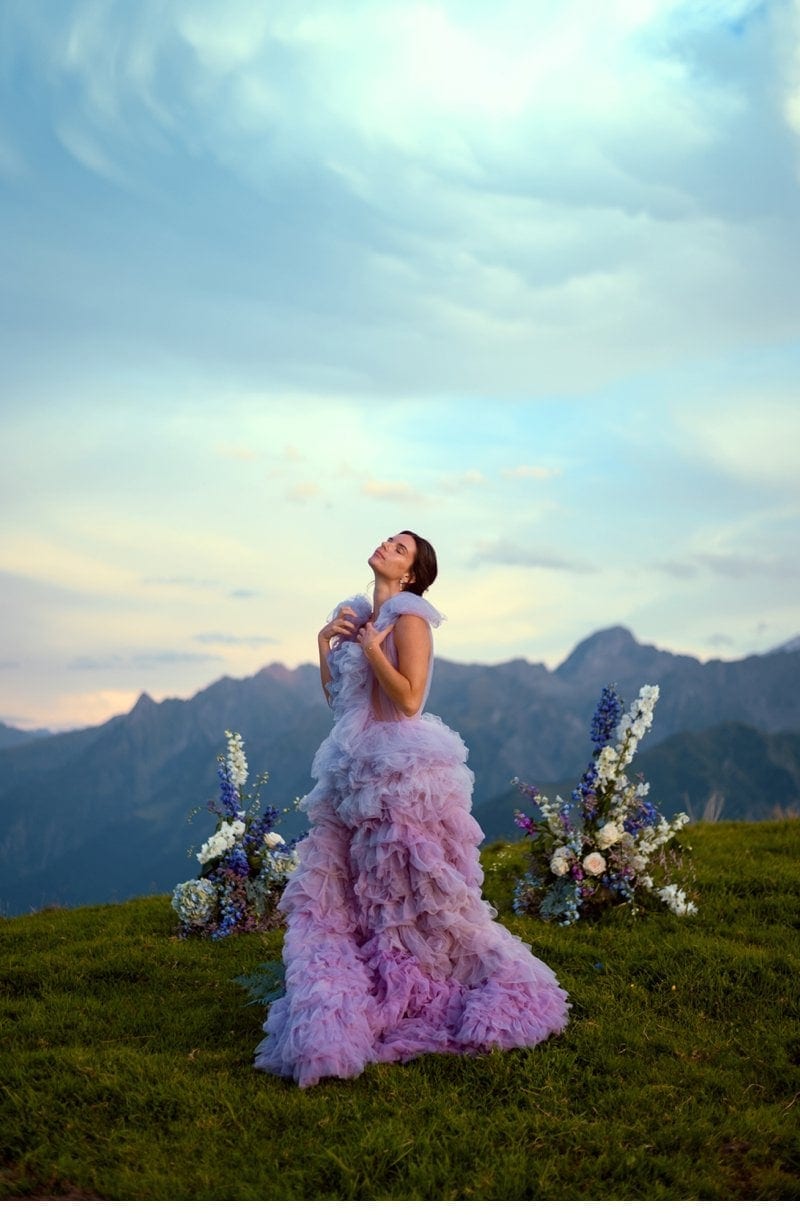 Design, Planning and Photography: Clémentine Ward of Award Weddings
Venue: Château de Siradan
Florist: Jenny Fairbanks Flowers
Stationery: Promesse Graphique
Make up: Sarah Rees Make-up Artist
Hair: Annette Carr
Dress: Millia London
Shoes: Bella Belle Shoes
Jewelery: Sohelo Bijouxmariage
Ring box: Je Promis
Furniture and table wear : Our Fabulous Things
Props: Award Weddings
Cakes: Verveine et Basilic
Bride: Eden