Romantic Wedding Visions at Glen Manor House
Located on the banks of the Sakonnet River amid beautifully manicured gardens, the Glen Manor House estate exudes old world charm. With nostalgic décor and architecturally stunning courtyards, the estate provides a picturesque backdrop for staging beautiful weddings.
Inspired by nature, architecture and organic, understated elegance, wedding designer Lacy Geary staged an artful masterpiece with this editorial. Nature and stylish beauty define her design aesthetic. The organic world offers so many possibilities and Lacy wants to showcase this natural and romantic diversity, reflecting the joy and happiness it brings in her design.
Together with a fatastic team, she enchants us with her visions, seducing our senses and inspiring our creativity.
From Lacy Geary: "Courtney wanted to create this shoot with a beautiful French Luxury feeling that exudes elegance and class. In designing the overall feeling I wanted to keep everything elevated with natural and earthy elements that feel luxurious while being relatable.
The color palette of soft mauves, golds, dusty peaches and honey tones gives that French European spring feeling. Adding in textural elements such as the twisted candles and mixture of glass candle holders and stoneware we get movement and liveliness indicative of french culture.
Dedicated photographer
Courtney Smith
impresses with her insightful imagery and inspires with her passionate approach to detail-oriented photography."
So let's take a look at stunning floral arrangements by Kelly Lenard, artfully designed stationery by Plume Calligraphy and an amazing cake design by Sweet Tales Cake. The talent to find a balance of elegance and lightness and the knowledge of how to put together individual components in an artful and multi-faceted way with the aspect of naturalness draws us under its spell.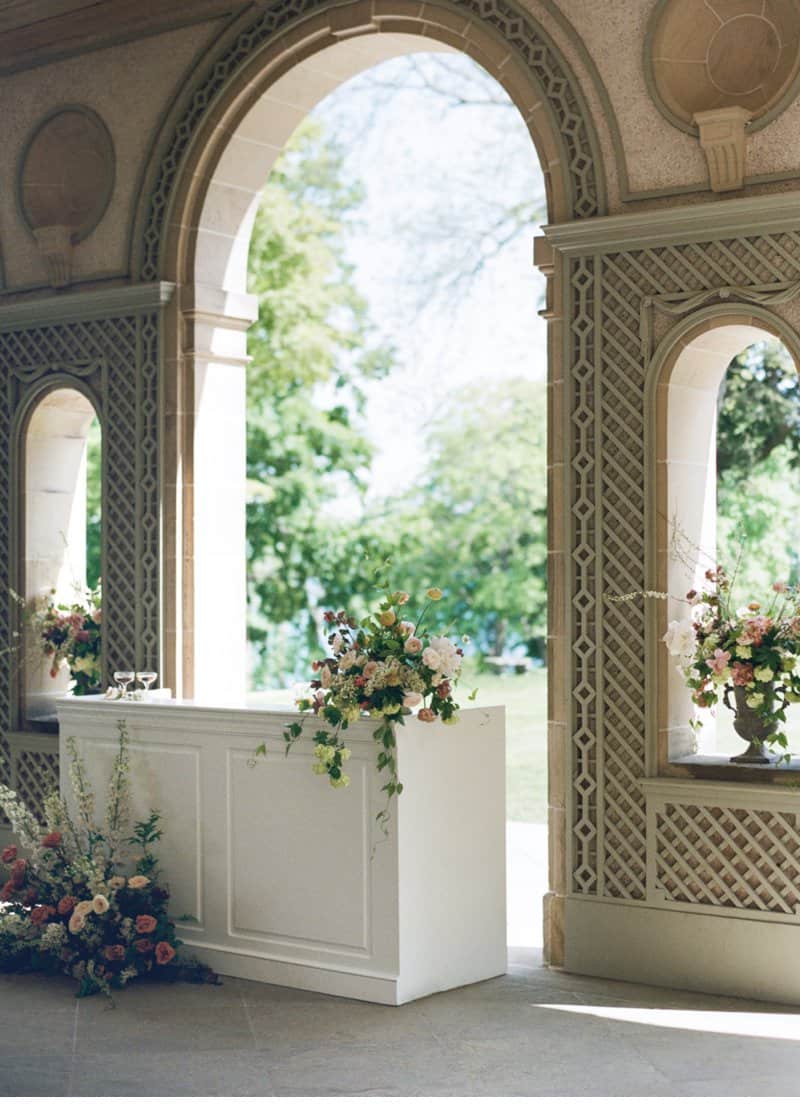 Photographer: Courtney Smith
Design, Creative Direction, Production: Lacy Geary
Fashion Styling: Lacy Geary
Floral Design: Kelly Lenard 
Venue: Glen Manor House    
Hair and Make-up: Ali Lomazzo Beauty
Paper Goods: Plume Calligraphy
Rentals: Peak Event Services
Cake: Sweet Tales Cake
Linens: La Tavola
Gowns: L'Elite Bridal – Boston
Jewelry: Ersthwhile Jewelry
Sailboat: Pineapple Sailing Charters
Models: ModelClub Inc