Romantic wedding world at Chateau Soutard
The ambience of the magnificent Château Soutard nestled in a picturesque landscape in Saint-Émilion in the southwest of France inspired photographer Tristan Perrier to create this unique editorial. Together with a great team, he created a concept full of passion, attention to detail and sense of aesthetics.
Marvel with us at his impressive imagery and enjoy the romantic inspiration diversity.
From Tristan Perrier: "My thoughts often returned to the Amber & Muse blog while I was planning it.
I wanted to bring traditional French craftsmanship to the fore here, in a stunning setting. The Château Soutard – in the very heart of the village of Saint-Emilion – cuts a fine figure with its proud 18th century façade, majestic walkway flanked by linden trees, and classic 16th century wings. Tucked away inside is a wealth of treasures, including period furniture and paintings, and a dining room with tableware restored in the historic style of the building.
Everyone who took part in this shoot is a true craftsperson. I'll start by mentioning Sylvie Bedin of Insieme Creations, who worked on all the wedding stationery by hand. She chose to use beautiful cotton cardstock made the traditional way by a master papermaker. The envelope and its liner were handcrafted, and the watercolours and gold-leaf decoration were lovingly added by hand.
We were joined by other talented artists: the dress was made by th London-based designer Millia London, the flowers by the famous florist Sarah De Saint Quentin in South West France, and the ring and earrings by the celebrated jeweller Alain Espina in the historic centre of Bordeaux. The bride's nightgown was also designed specially for the occasion by a renowned fashion house.
Our bride and groom were absolutely wonderful. They know each other very well in real life, and their closeness added a real sincerity to the shoot. It just shines through in their poses, as you can see."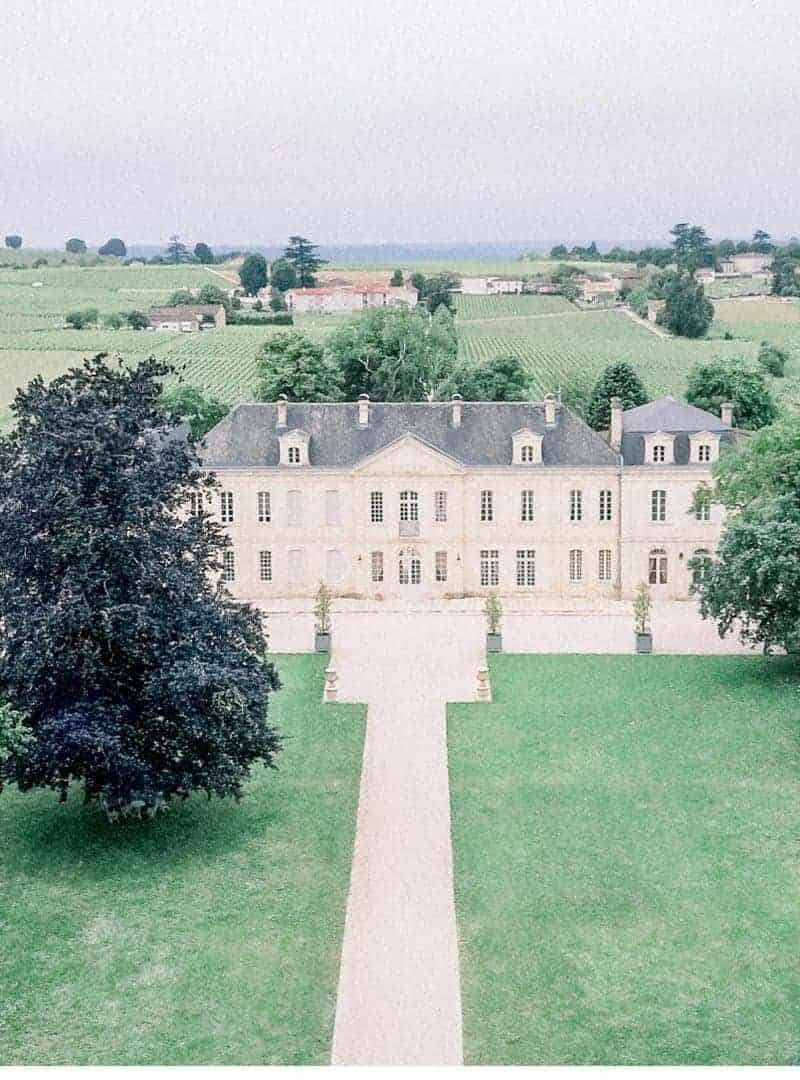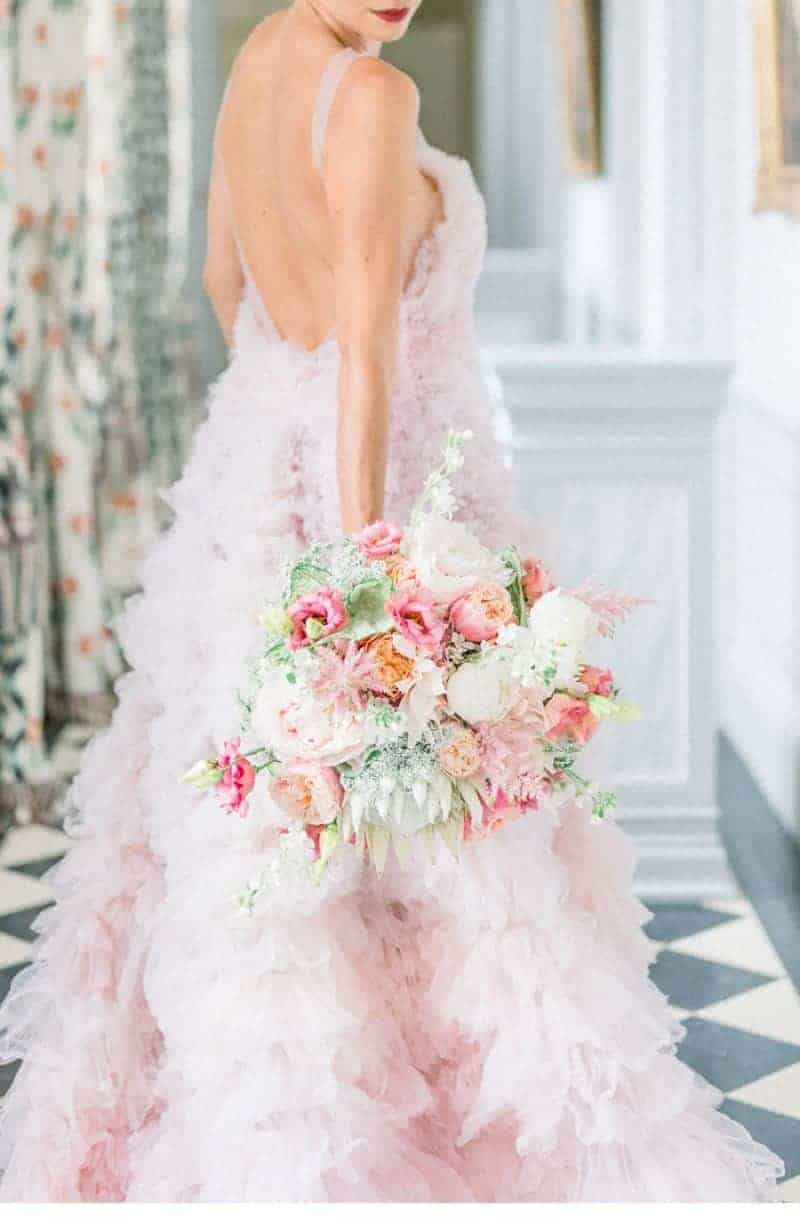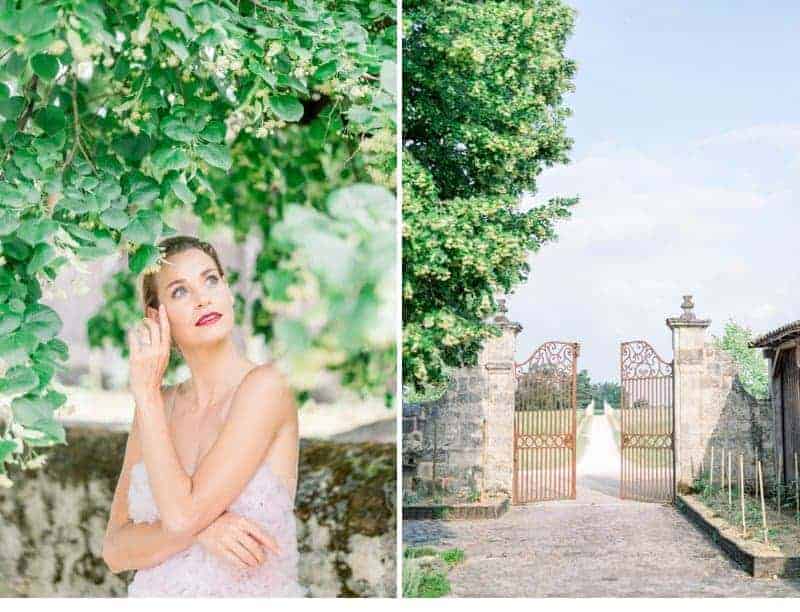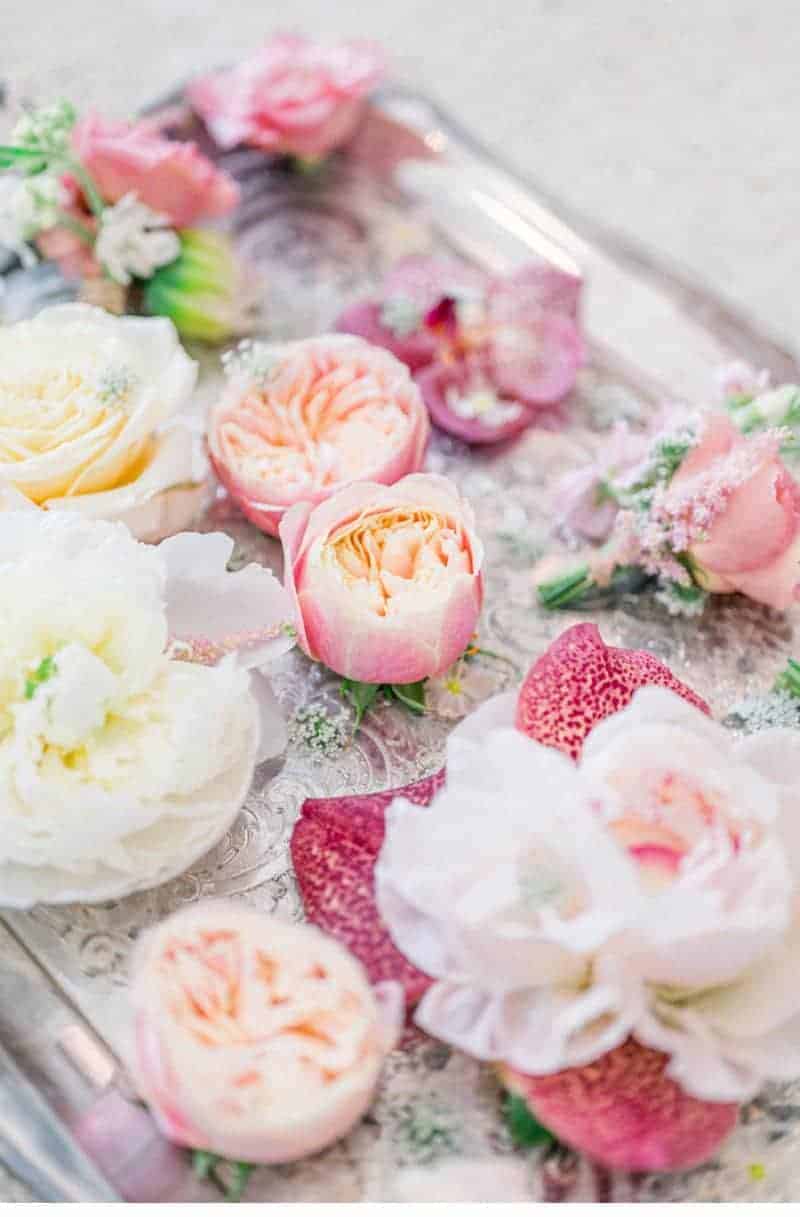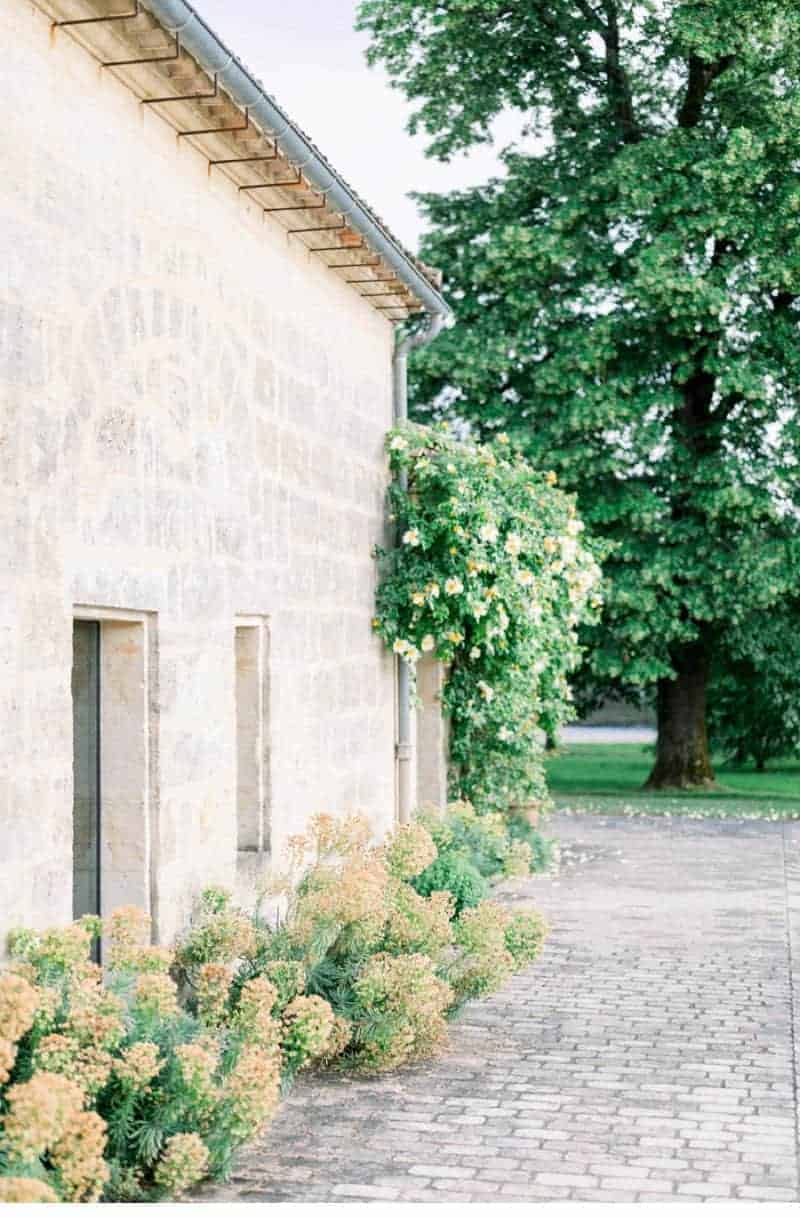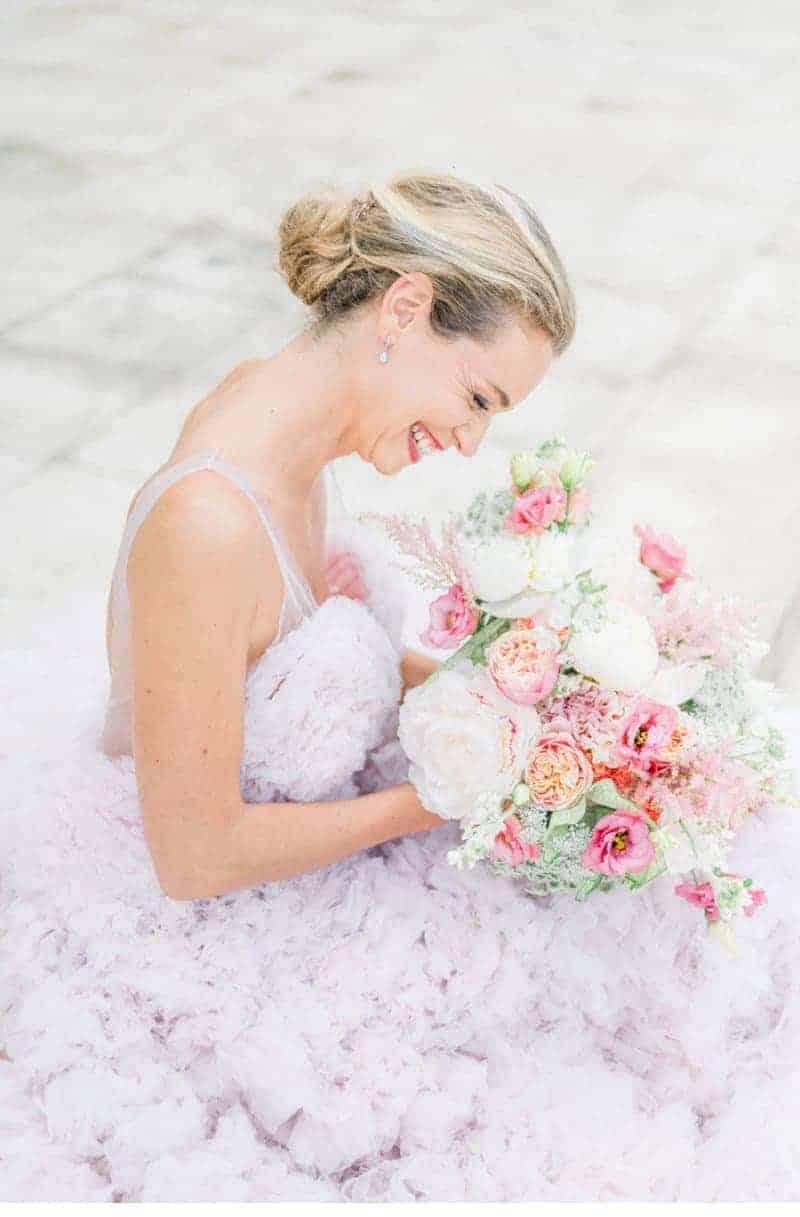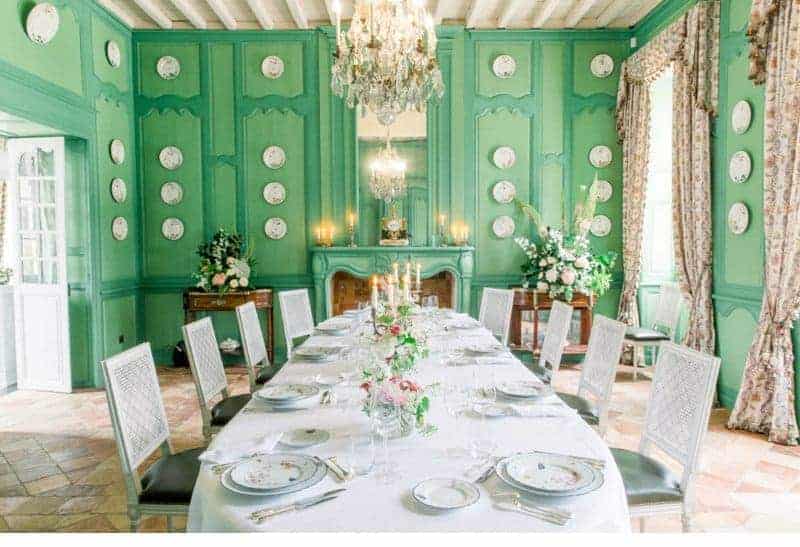 Photography: Tristan Perrier
Planner: Lovely Day
Venue: Château Soutard
Floral designer: Sarah De Saint Quentin
Dress: Millia London
Gowns: Maison de Couture NCV
Hair and Make Up Artist: Laura Cawte
Stationery: Insieme Creations
Jewelry: Alain Espina
Wedding Cake : Marine Porcelli
Videography: SilvartFilms
Model: Clarisse Margaritte