Romantic world of inspirations on Schloss Aiola
Where a castle from the 19th century tells stories from back then and colorful flowers listen carefully, where joy strolls through every single room and smiles charmingly at all the guests, where blades of grass tickle each other and look forward to upcoming events – there´s a very special location waiting for you to let all your bridal dreams come true!
Among the dreamy flair of Schloss Aiola with its romantic castle garden one can celebrate the most beautiful weddings!
Together with a fantastic team and the amazing picture poet Pia Clodi from peaches & mint Vera and Judith from Aiola at Schloss St. Veit created this adorable paradise of inspirations in tender pastel colors.
We are so excited to take you on this expedition into a world full of creativity and aesthetics.
You won´t believe how much there is to marvel at – dreamlike floral decoration, classy stationery, gorgeous cakes and delicious sweets on a seducing sweet table let our hearts skip a beat.
In the middle of a green meadow in the garden they arranged a pretty ceremony scenery which invites us to dream away the day…
Beautiful bridesmaids wearing enchanting pastel colored dresses and an elegant bridal couple turned this wedding into an unforgettable fairy tale.
Finally we were allowed to look at the pompous rooms of Schloss Aiola – around a tastefully dacorated table the guests may take a seat and cherrish the happy couple.
Fascinated by the romantic ambience of Aiola at Schloss St. Veit and its many possibilities to celebrate an unique wedding here we dive into this dream of pictures shot by Pia Clodi from peaches & mint and let her take us into a magical world of inspirations.
Translation: Marina Jenewein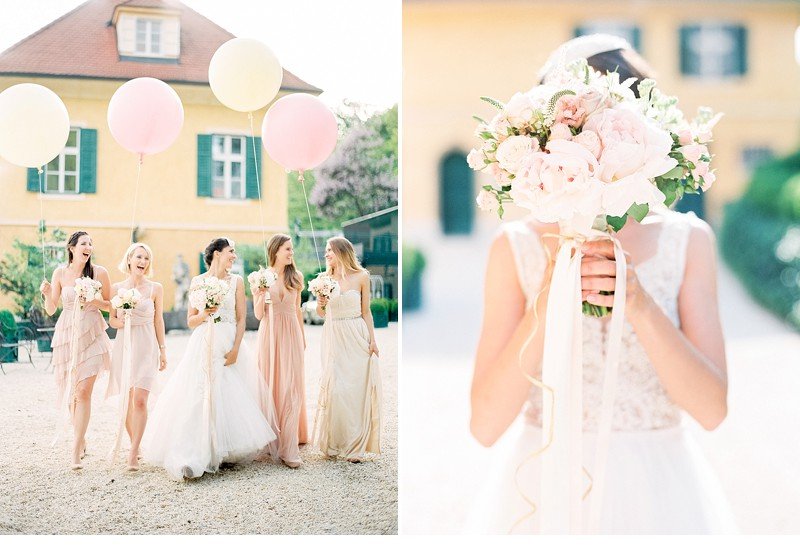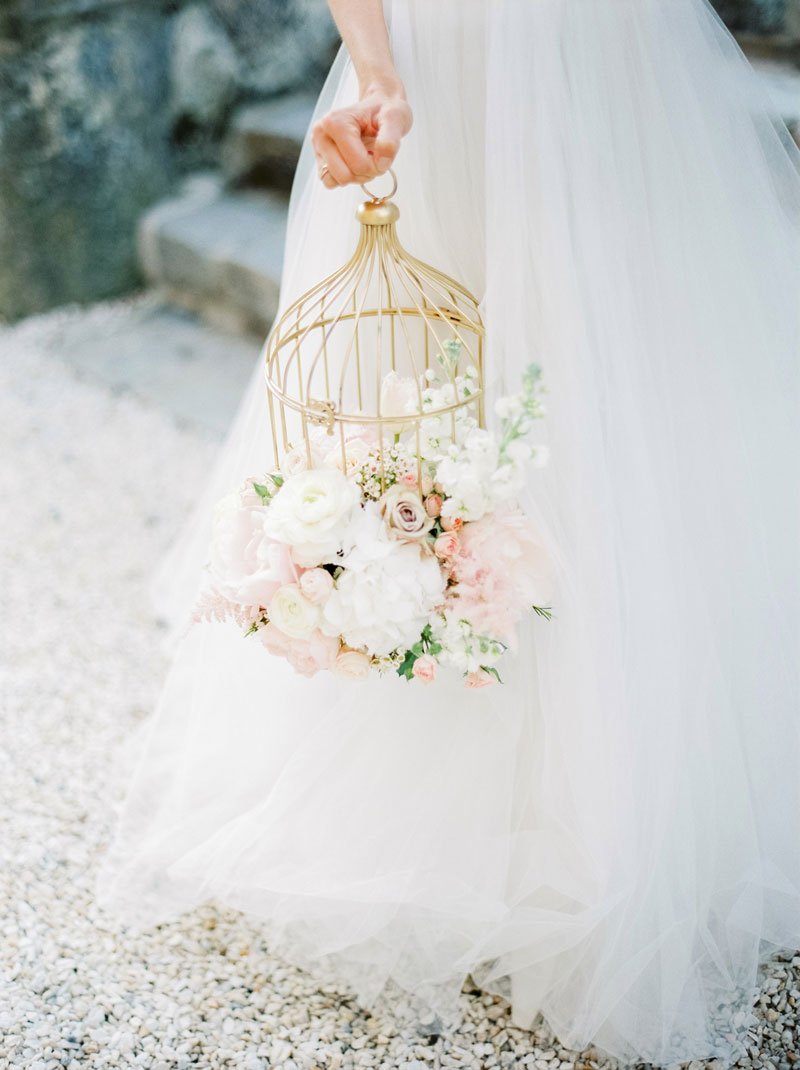 PHOTOGRAPHY: peaches & mint by Pia Clodi
EVENT DESIGNER, CATERER, PROP/ FURNITURE RENATSL & VENUE: Aiola im Schloss St. Veit
STATIONERY: Heirats Quartier
FLOWERS: Div Art Flowers
CAKE: Loana Cakeaway Graz
HAIR: Bettina Mauerhofer by Friseursalon Cult
DRESS DESIGNER: Solaine Piccoli
BBRIDESMAID DRESSES: Joma Fashion Concept Store
SHOE DESIGNER: Aerin via Steffel 6th Floor
GROOM'S ATTIRE: Pilatus
HEADPIECES: Niely Hoetsch
JEWELRY: Anton Kerecz
CUPCAKES & SWEETS: Das Kochkabinett
PAPETERIE: Heiratsquartier
OLDTIMER: 4 Events
NAIL DESIGN: Nail Location by Elena
PHOTOGRAPHY ASSISTANT: Valentina Hunsänger
FILM LAB: Carmencita Film Lab
EMPFOHLEN IN UNSEREM SCHATZKISTCHEN:
peaches & mint