"Rose de thé" – Inspirations at Chateau de Montgobert
The magnificent Château de Montgobert near Paris was built in the 18th century and is a wonderful venue for weddings with its magnificent gardens and beautifully laid out flower arrangements.
Together with event designer Cindy Jeudy of Lovin' Concept, it invites us to recreate the historic story of this property. We are immersed in a beguiling world of fragrant flowers, elaborate table decorations and a graceful bride.
The color palette of pink, purple, blush and gold tones underlines the harmony of this concept staged with a lot of heart. The elegant bride wears a refined dress dream by Dream & Dress , which simbolizes romance and elegance.
The stationery, was designed by Mathida Lundin with an abundance of delicate flowers and fine calligraphy on handmade paper and gives a touch of old world charm with its jagged edges.
Fine art photographer Julia Rapp has captured the details of this editorial in remarkable images with her trained eye and aesthetic style.
From Cindy Jeudy of Lovin' Concept, " Rose de thé" inspiration features authenticity and modernity: warm colors, purposeful lighting, dark foliage and contrasting white and gold tableware invite you on a journey into French heritage.
The wooden walls of the Château de Montgobert tell us a story from the last century, like a modern fairy tale in a historical place, surrounded by all these memories of old times. Since the light is dusty and foggy at this time of year, we played with the "Claro Oscuro" of the château atmosphere.
The candles on the table warm up the ambiance and the flower arrangements were designed with an amazing color palette. Purple and yellow dance on the leaves. Golden accents on the tableware and candlesticks emphasize the table decoration.
Something different, something radiant to celebrate your love."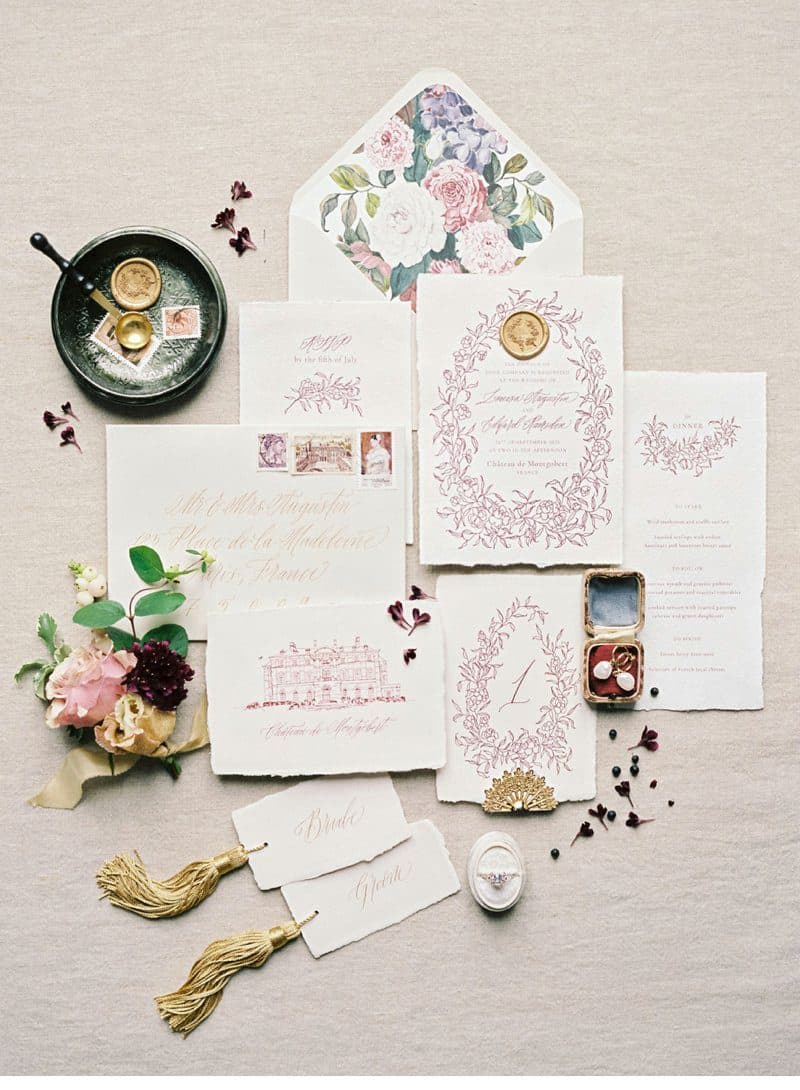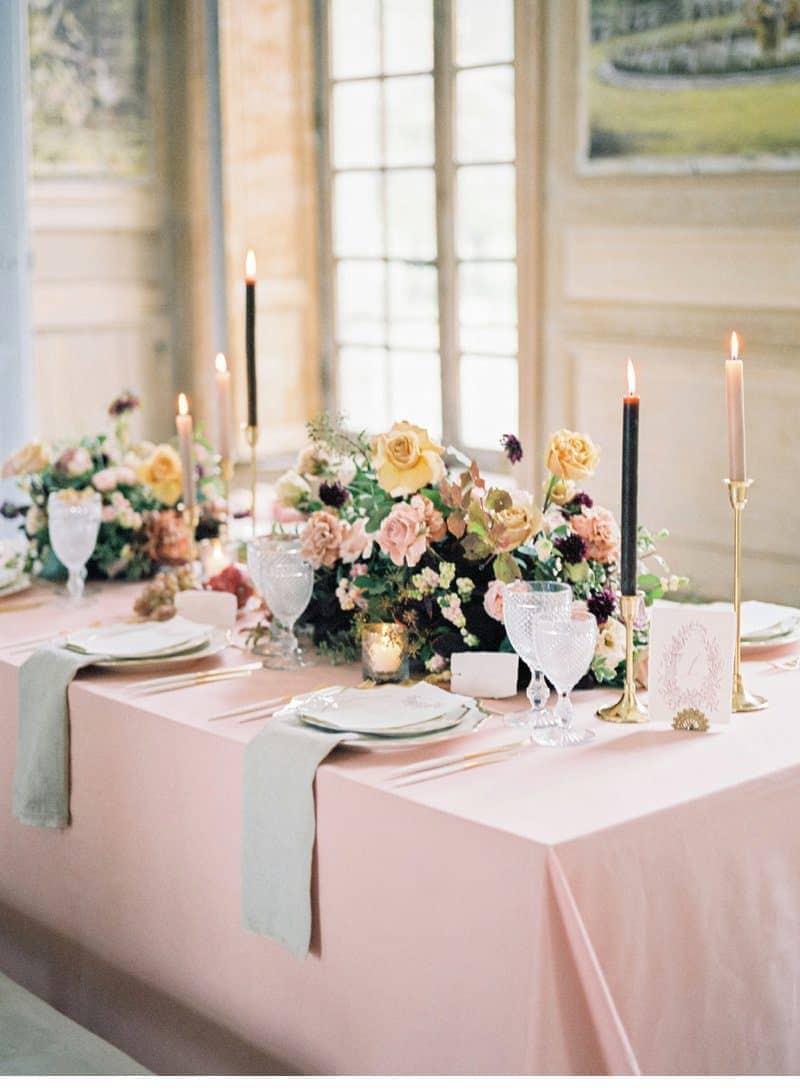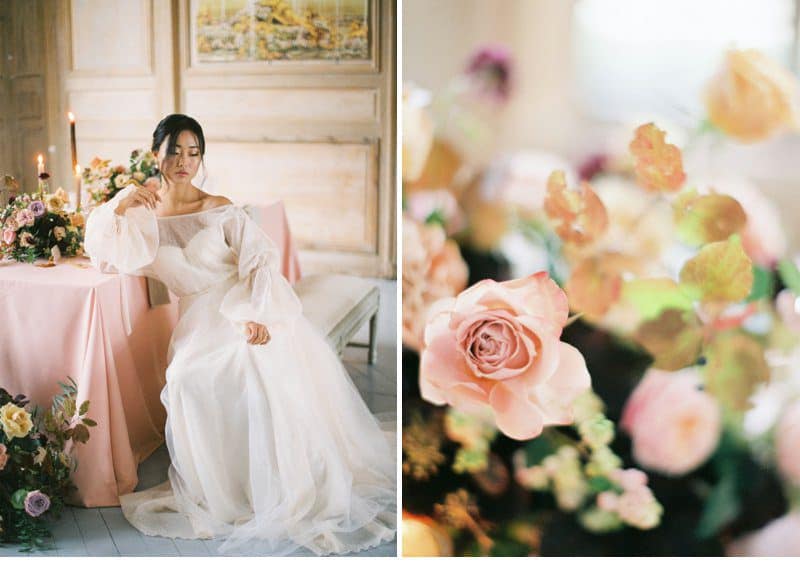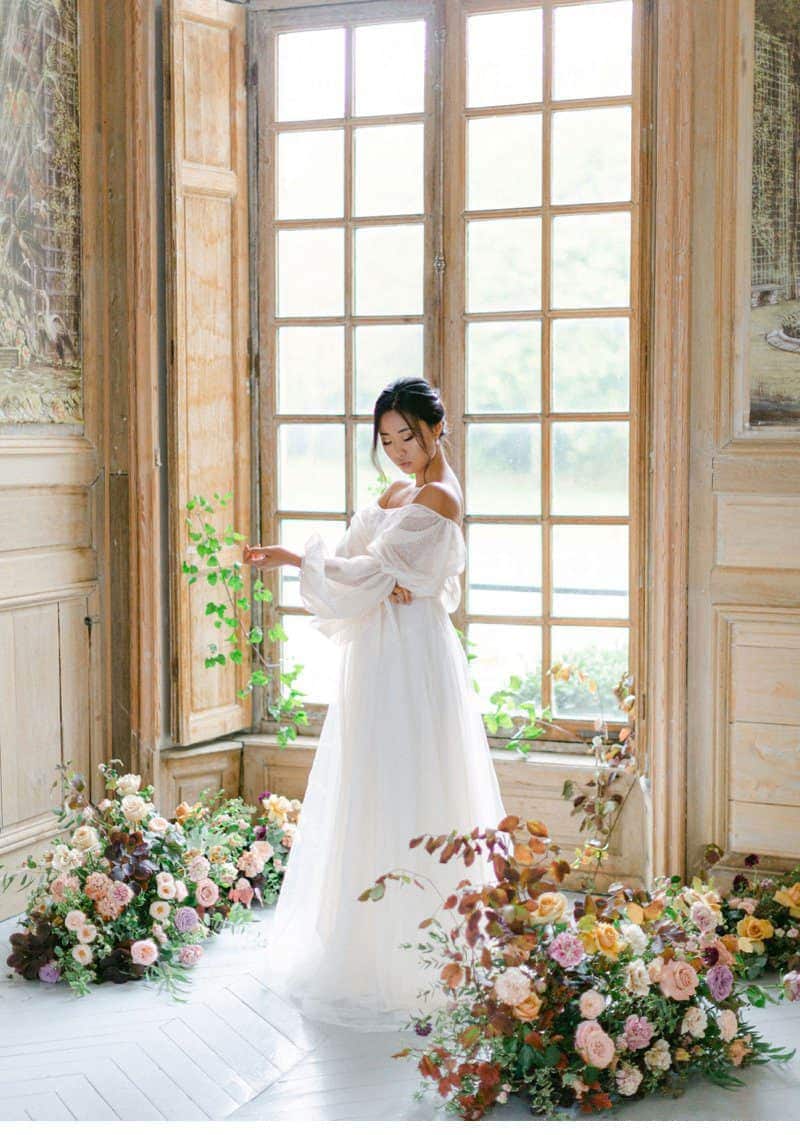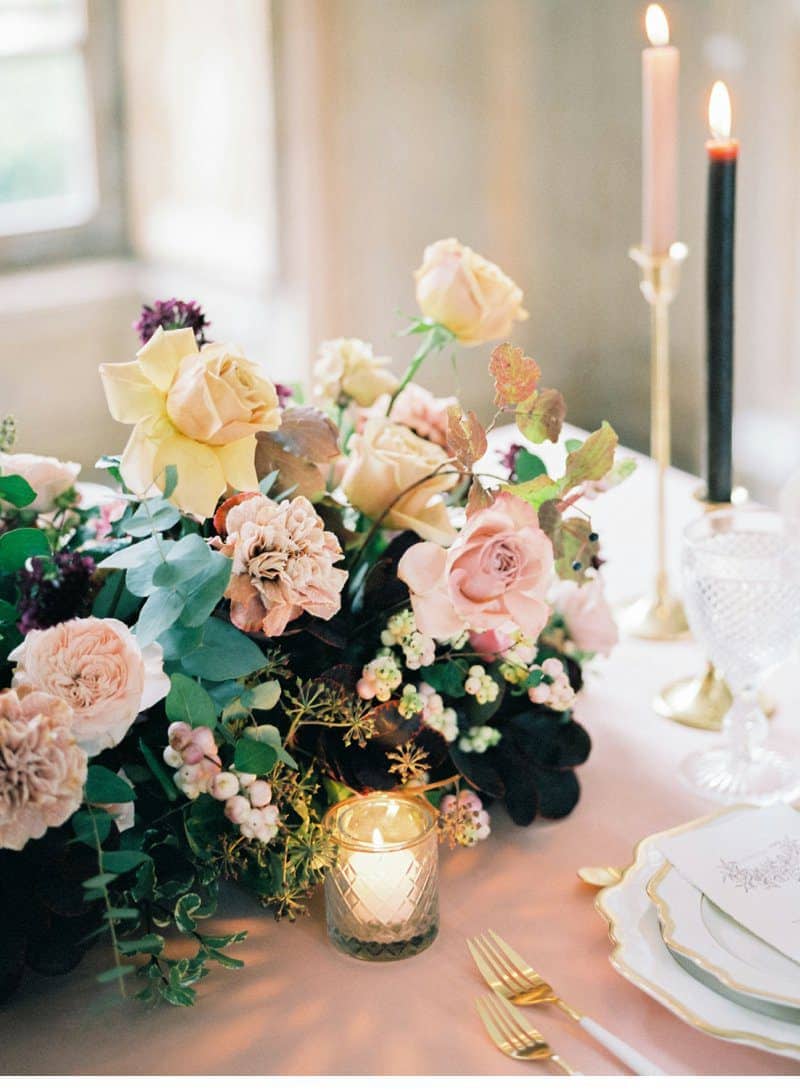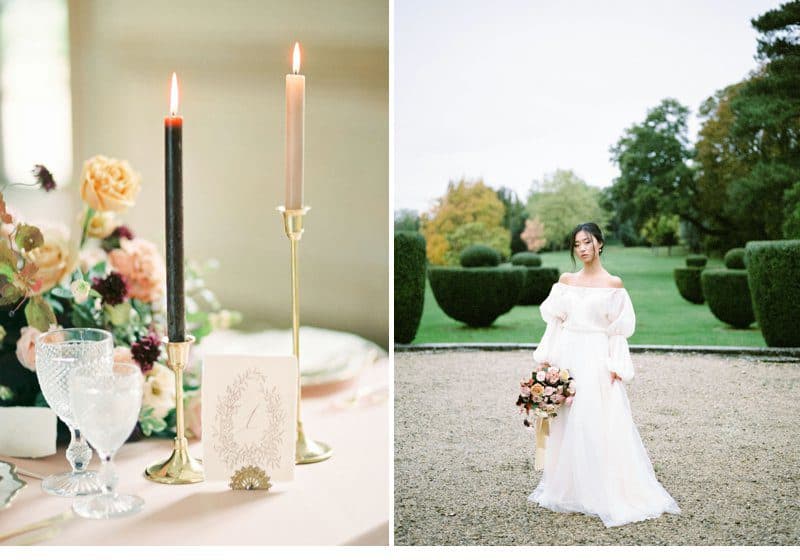 Planning, Styling and Floral design: Lovin' Concept Wedding Planner & Stylist
Photographer: Julia Rapp
MUAH: Onorina Jomir Beauty
Gown: Dream & Dress
Accessory Hair: Sweetv Jewerly
Stationery: Mathida Lundin Calligraphy
Rentals: WADAH Luxury Table
Silk ribbon: Wisteria & Vine
Velvet ring box: Je promis
Venue: Château de Montgobert