Sailboat Anniversary on Greece's coasts
Summer, sun, the wide sea, a gorgeous sailboat and a culinary pampering program … what more do you need to be happy.
Dora & George celebrated their first anniversary on the coast of Greece. With amorous looks, tender gestures and romantic mood the day finds its completion. Soon the two will be parents and dreamily they look into an exciting future.
The two were accompanied by fine art photographer Lefteris Kalampokas while event planner Phaedra Liakou designed every detail of this unforgettable day.
Phaedra and Lefertis told: " Dora & George said I do in Lefkada earlier this year but when the day came to celebrate their anniversary and the fact that soon they'd become parents this fresh husband had a very special surprise in stock for the apple of his eye.
With their baby on the way and Dora already 7 months pregnant George asked us to devise a way the two of them could enjoy a day meaningfully spent but also keep safe and far from the buzzing crowds of any destination.
Our first thought, and the actual winner in our suggestions, was a private sailboat cruise across the emerald green waters of the Ionia Sea, off the western coast of Greece and just to the east of the island of Lefkada.
Those already familiar with modern Greek tycoon history will instantly recognize this destination as the private island of the late Greek shipping billionaire Aristotle Onassis, the island of Skorpios.
A lavish patch of heaven, forested from south to north, featuring over 200 varieties of tree species, and laced with sandy beaches, three residences, a helicopter landing pad, and a boat quay owned by the family, Skorpios was also the site of his wedding to former United States First Lady Jacqueline Kennedy. Its beauty is unique in the region while its remote ambiance and quietude made it ideal for our couple's cruise.
Onboard the Elisabeth, the couple enjoyed one of the creamiest summer sunsets indulging in signature non-alcohol, blueberry cocktails created by our mixologist and a series of sweet and salty American pie treats from Mamalis Catering , who based the recipes on a selection of local produce as well as Dora's favorite entrées and flavors."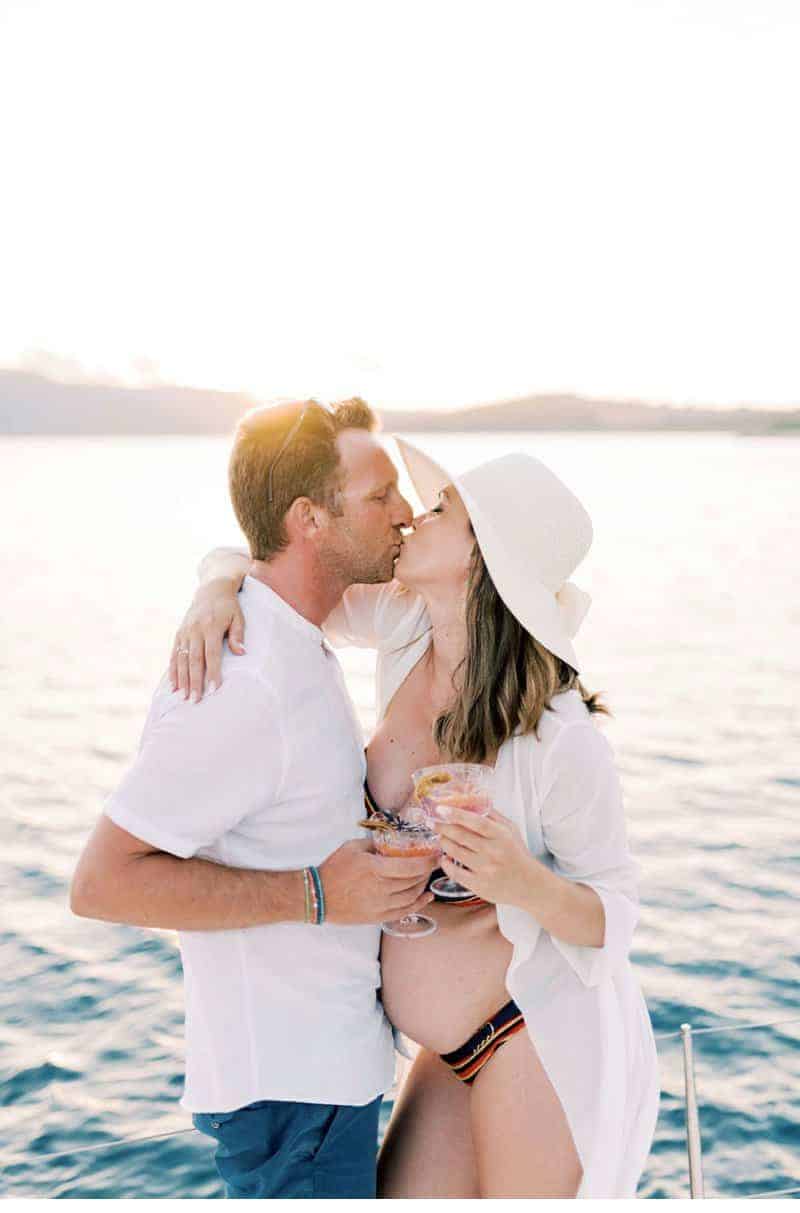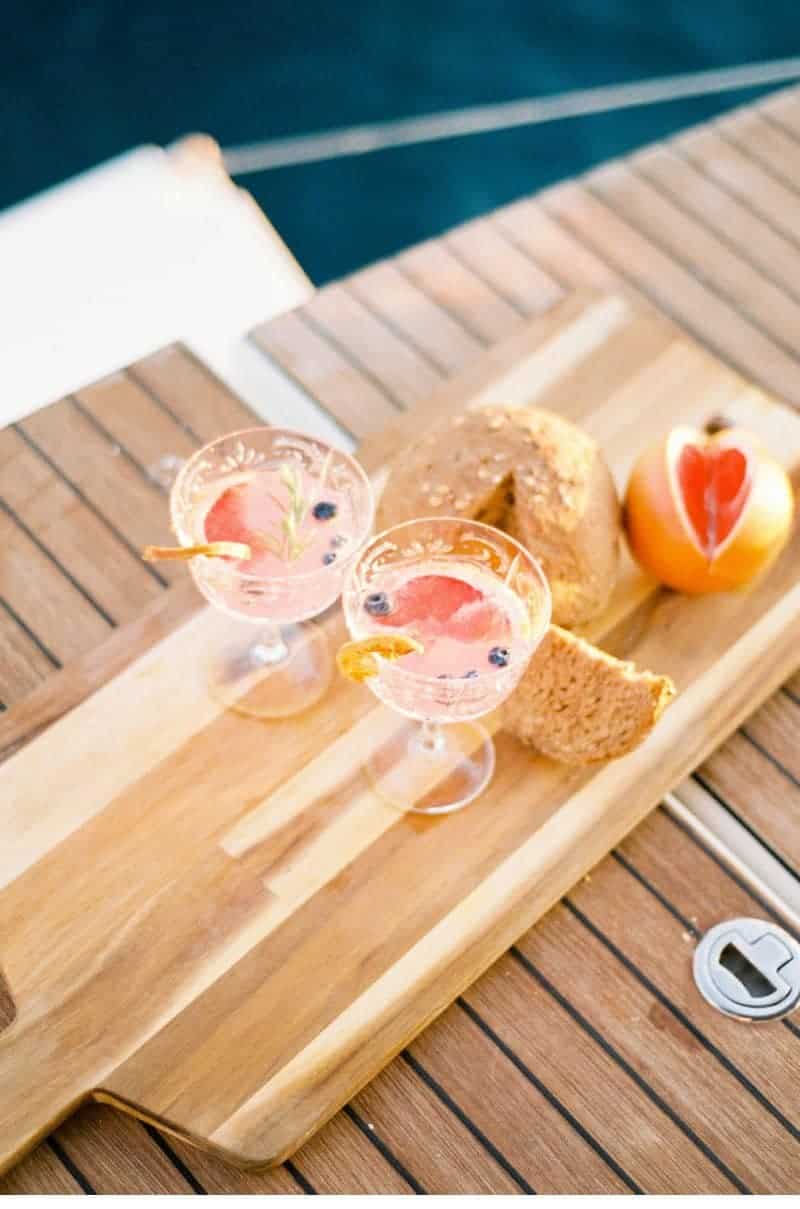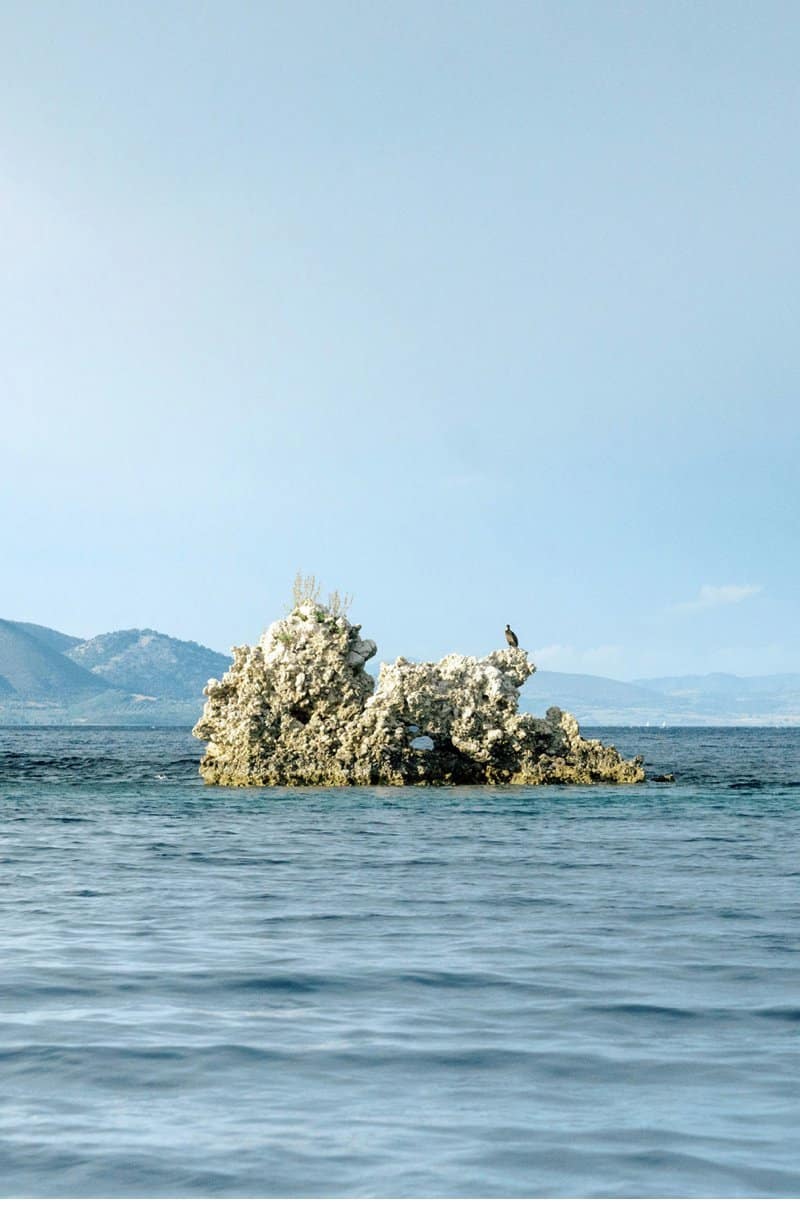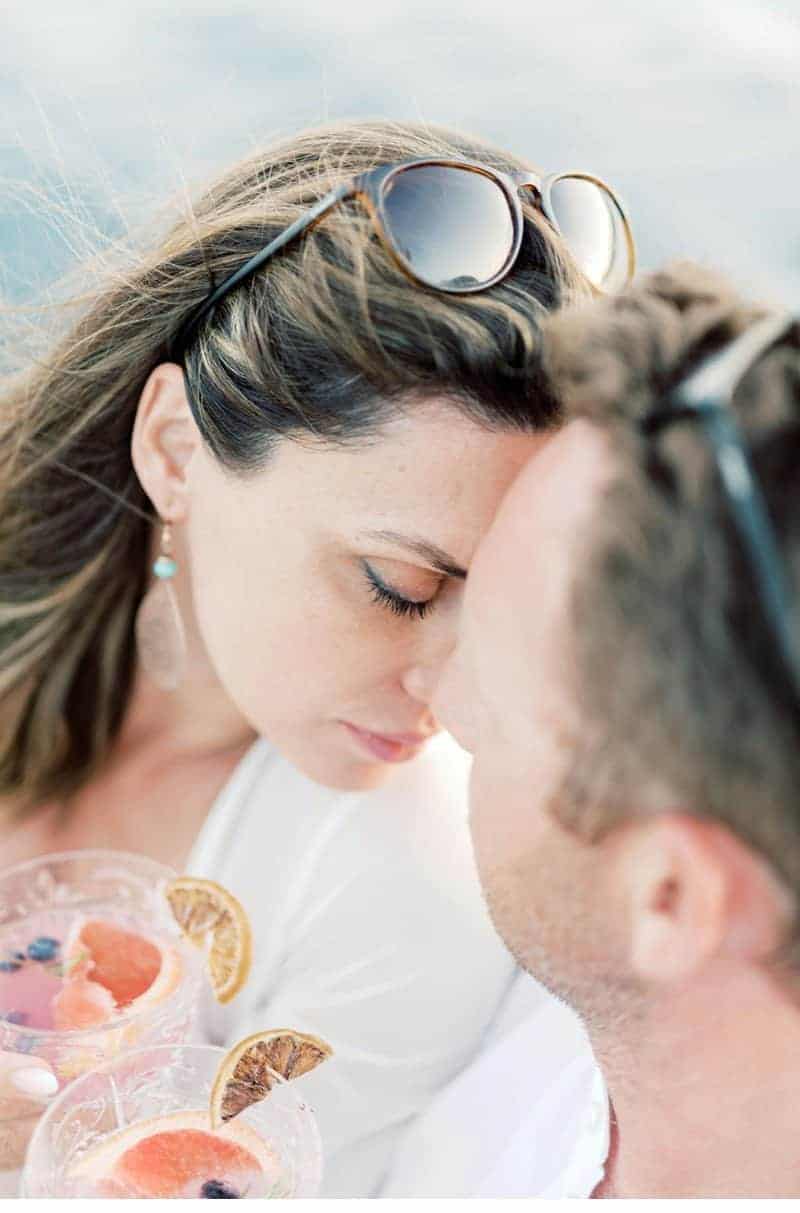 Wedding planning,design and styling: Phaedra Liakou
Photographer: Lefteris Kalampokas
Catering: Mamalis Catering 
Luxury yachting: GA holidays