Sandra and Julian – When Love Melts Into Nature
A quiet and natural love – this is what bussy city slickers and dreamers are longing for. Surrounded by the smell of moss Sandra and Julian converge in the woods and meadows. Their beating hearts are all you can hear at this lonely place.
A walking-tour leads through high fir trees, across wild fields and natural ponds where you can also get hold of fishes. First they conquered these paths in practical hiking outfits, later in a short white dress. Forest-fay Sandra wears a wild floral wreath in her hair and natural green branches serve as bridal bouquet.
Wild fruits are the collective picnic. White candles grant these intimate moments of togetherness a festive setting among the width of the horizon. Quiet animals in the forest are the only witnesses.
At night the couple cuddles at the bonfire. Always closely spaced and shrouded in the arms of each other Sandra and Julian swear each other endless love.
Picture artist Manuela Kalupar impresses with her extraordinary photographic talent and lets us become part of this lovingly atmosphere just by looking at her beautiful pictures.
Translation: Marina Jenewein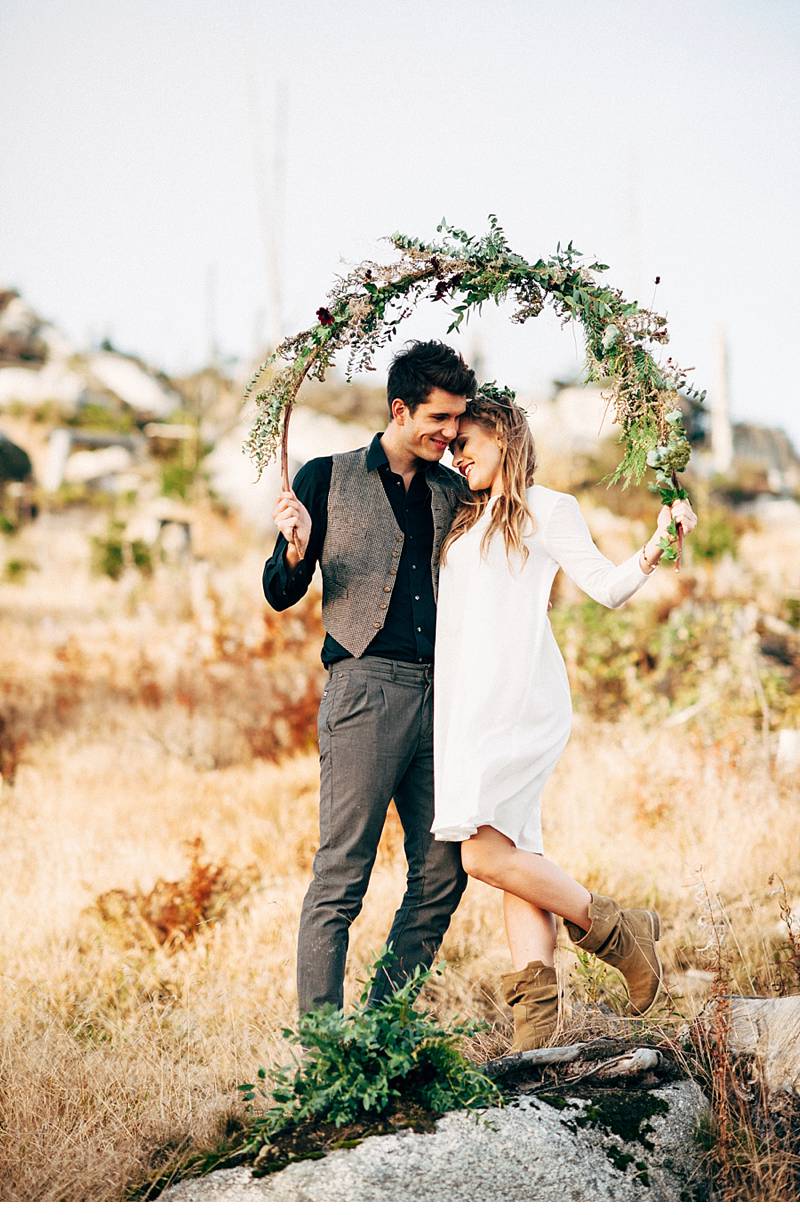 Fotografie, Konzept und Styling: Manuela Kalupar Photography
Assistenz, Styling: Katrin Fuchs
Kleid: Pia Mia Wien
Rock: Gottfried
Location: Dreisesselberg
Blumen: Julia Kriechbaumer, Buschwindröschen
Kalligrafie: Miliaink
Make- up /Hairstyling: Michaela Fleischanderl
Models: Sandra Affengruber, Julian Prammer
EMPFOHLEN IN UNSEREM SCHATZKISTCHEN:
Manuela Kalupar