Scandinavian Wedding Ideas
It is always an adventure to dive into new wedding worlds. This time we will travel with you to Sweden and be inspired by the many ideas and stylish details of The Wild Rose. In the unique pictures of Kajsas Foto foto there is much to discover and marvel at. We are thrilled by the passion and sense of beauty that the creative team brought to this shooting.
Linnéa Knight from The Wild Rose gives us insights behind the scenes: "Creating this editorial we were inspired by our models and real couple Emma and Charlie's love for Scandinavian interior design, Italian cuisine, red wine, Emmas couture dresses and Charlie's passion for his tattoo art. 
The color palette was a blend of dark red wine, ink black, steel and neutral soft tones as beige, copper brown and nude. We wanted the base of the design to be clean and simple, with a hint of Italian passion symbolized by the dark red hues. We set up the dinner table and ceremony decor in the orangery of the beautiful venue Qverrestad, located in the south of Sweden.
The stationery was kept minimalistic in shape and material to keep the calm base of the design. To add personality and detail some of the pieces were hand-painted to look like tattoo ink splatter and decorated with the bold black line as a reminder of Charlie's talent as a tattoo artist. The escort card display featured customized miniature bottles of delicious red wine. We imagen the guests drinking this wine during cocktail hour while savoring in different aged parmesan cheeses and mozzarella dishes.
We included the nordic fauna in the floral design and arranged an installation from dried fern to hang over the reception table. We covered the table with organic grey cotton fabric to tie the dark and light color scheme of the floral pieces and the ceramic tableware together with the cement walls, stone floors and the black metal window frames of the venue. Creating a clean yet interesting look for the eye.
Emma wore a beautiful transparent couture dress of Emma Lee decorated with the finest English lace and embellished with rhinestones. Together with black bead embroidered heels by Bella Belle and a classic clean bun hairdo. Charlie was dressed totally in black with steel detailed boots with his tattoos as accessories. 
The couple's happy loving eyes really added a shimmering layer of beauty to this shoot."
Do you want to be accompanied now by the unique pictures of Kajsas Foto's in a fantastic wedding variety.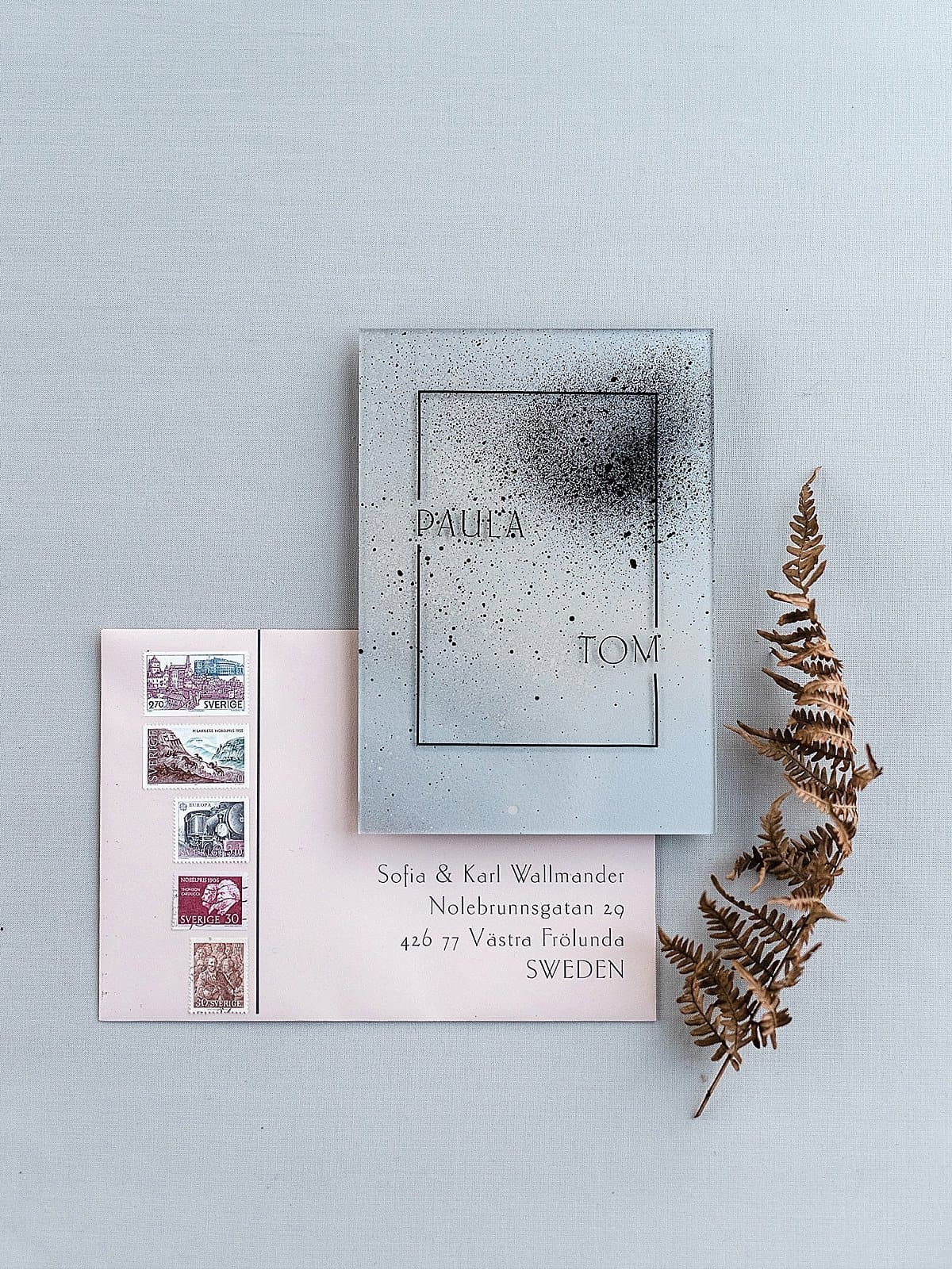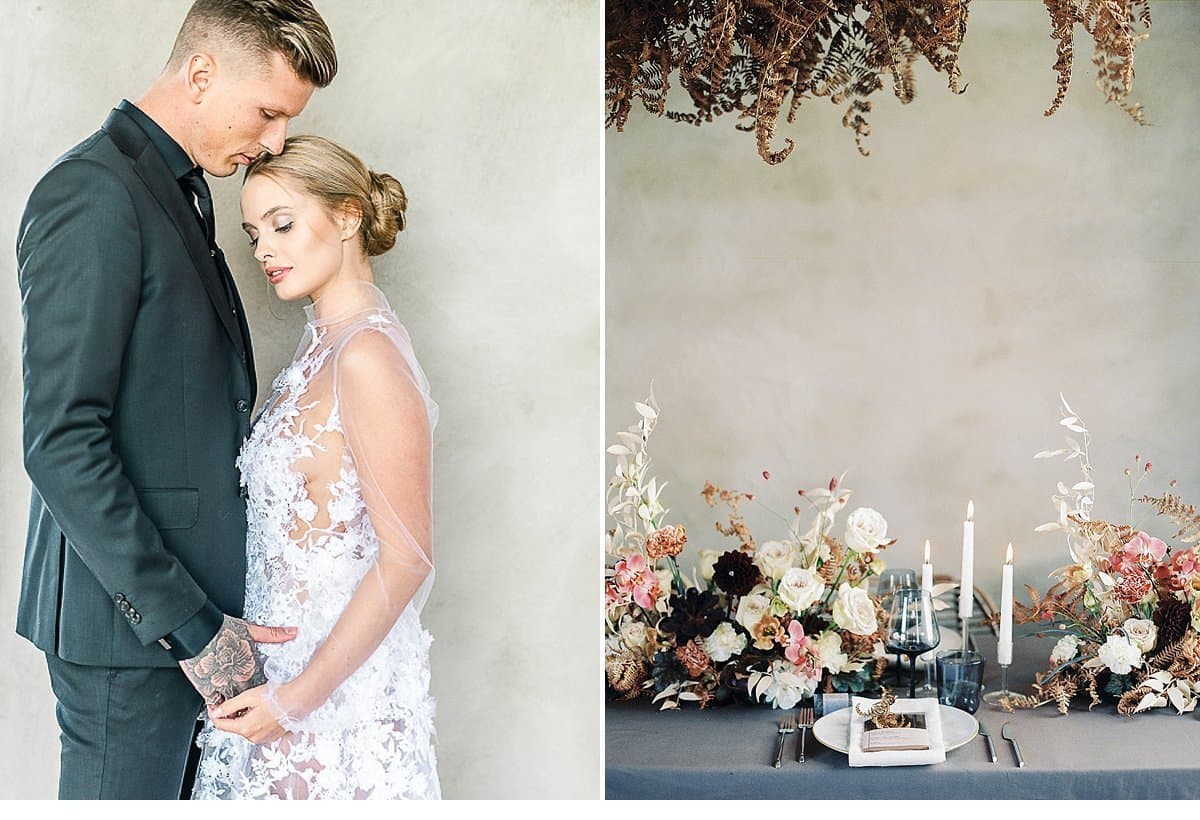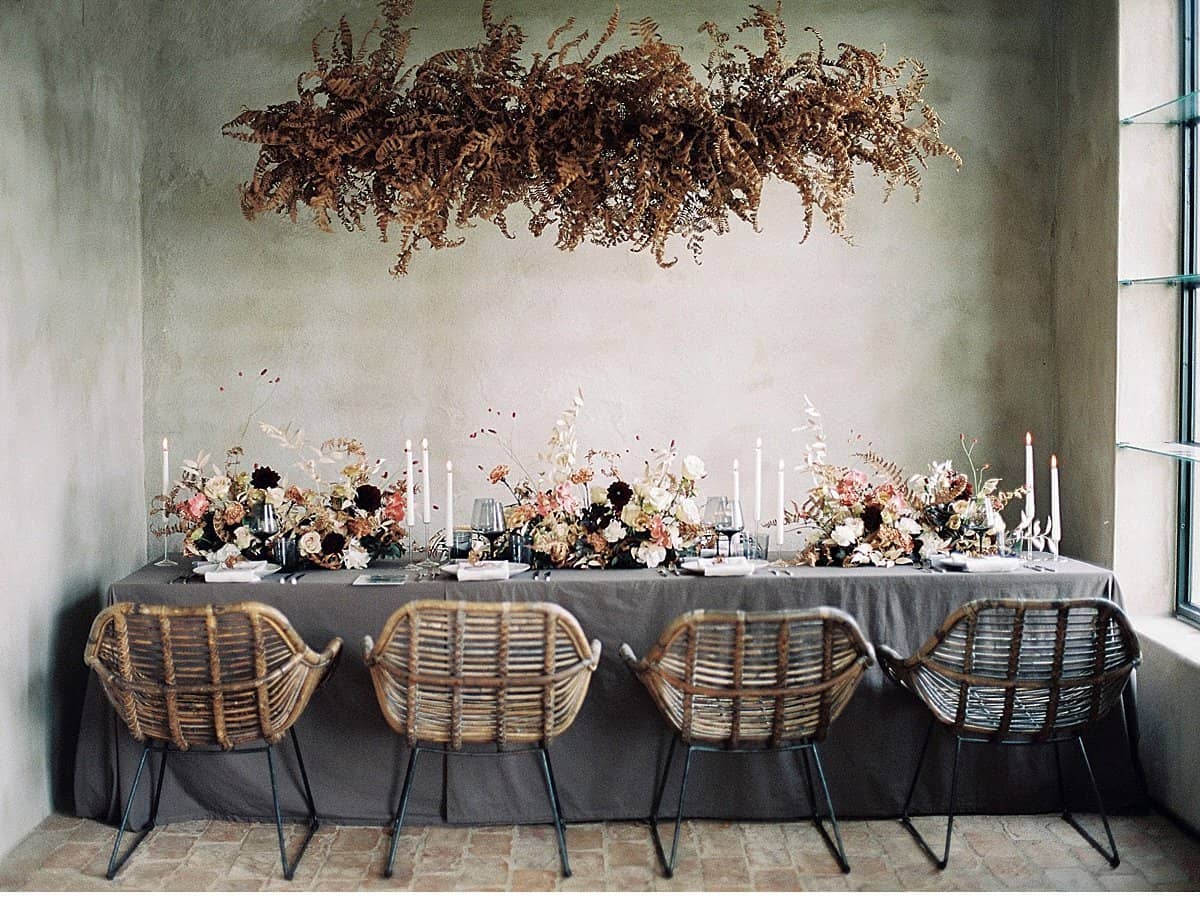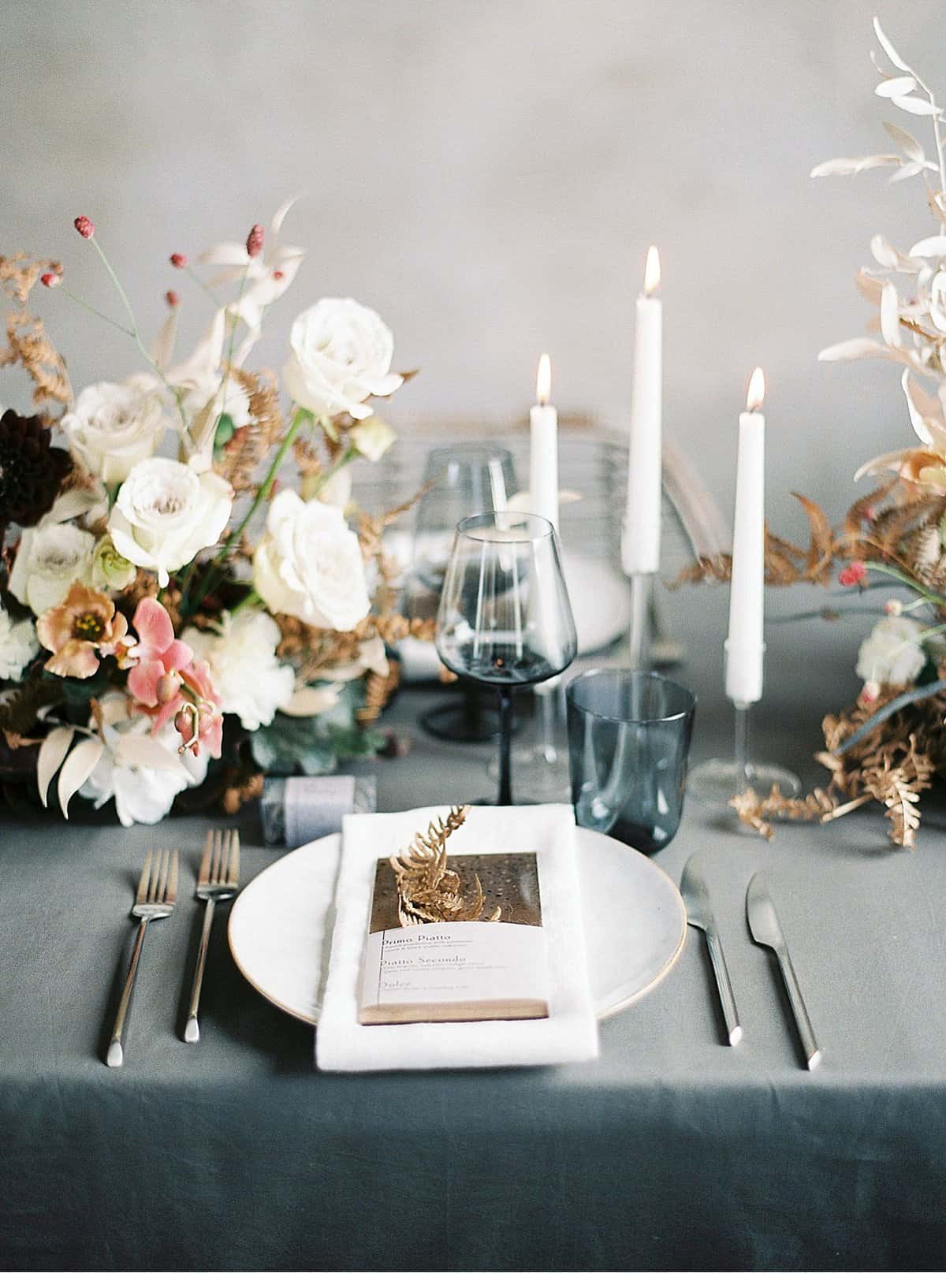 Planning, Design & Floral: The Wild Rose
Photography: Kajsas Foto
Couture dress: Emma Lee
Stationery: Elins Art Studio
Shoes: Bella Belle
Venue: Qverrestad
Cake designer: Rosies Cake Studio
Ring box: Bark And Berry
Tableware: Petras Porslin
Models: Emma Karlsson & Charlie Forsberg
Film lab: Carmencita Film Lab