Seaside-Poetry with Provencefeeling
Neat idyll – a soft breeze blows across the lonely beach, grazing the dry grass that bows down willingly.
Lost in thoughts the tender bride enjoys the silence of the nature and seems to forget the world around her for a moment.
Together with Kelly Lenard the talented picture artist Kelly Sauer created this dreamy beach-shooting.
Kelly Sauer: "Kelly Lenard and I created this bridal-themed shoot in Charleston, South Carolina, inspired by what we imagined the seaside in Provence might be like, a textured, organically elegant sort of shoot on the French Riviera.
Mixing natural elements and simple details, I wanted to tell a story of a girl I wanted to be, letting my imagination take flight, living a dream I have had since I was young. If I planned a re-wedding (and I *am* planning a re-wedding), I would plan this feeling into my rewedding day, time to be a just girl in a white dress with the light and my thoughts and a camera nearby to record the feeling.
Kelly Lenard made a lovely little nosegay for Vera, my model, and we made a perfectly loose hairstyle that could move with the wind at our seaside location and still look intentional. We mixed beautiful spring tones of blush and cream and green into our natural light-toned setting, and told our simple story as honestly as we could."
This poetic world of pictures shot by Kelly Sauer tells us a magical story to die for.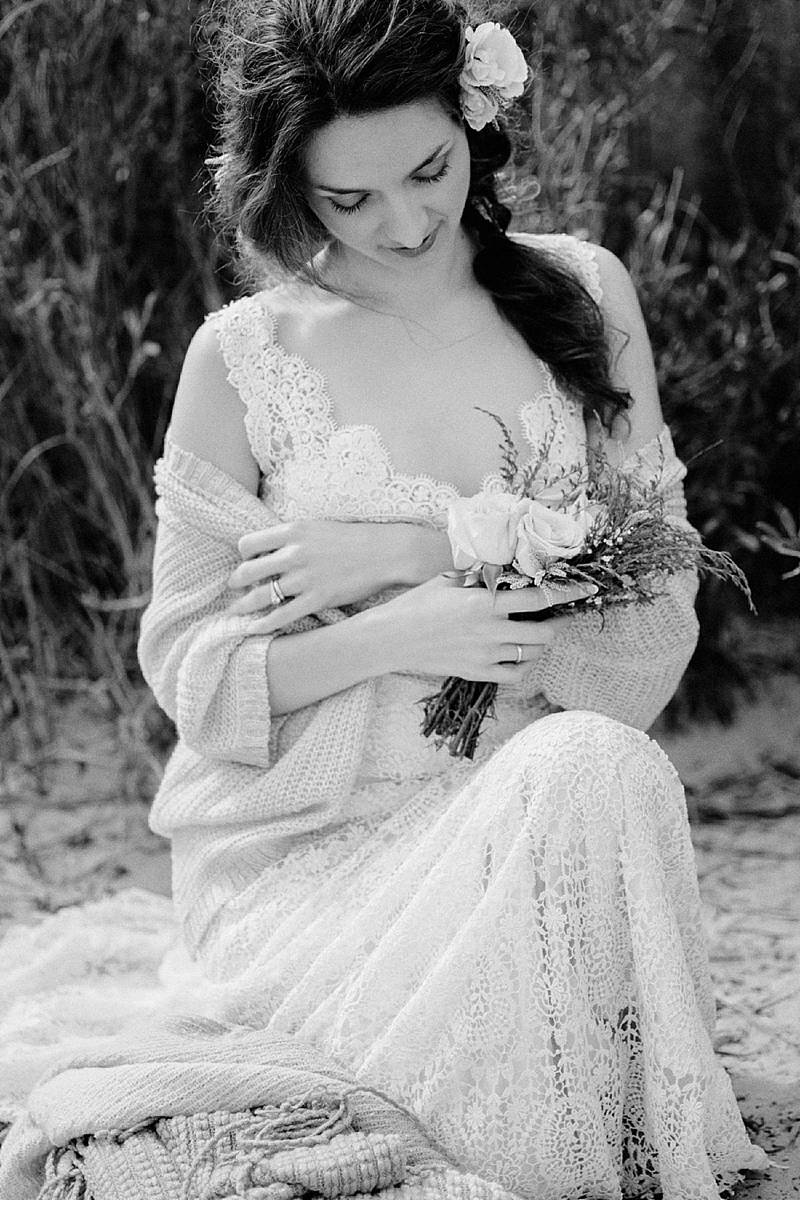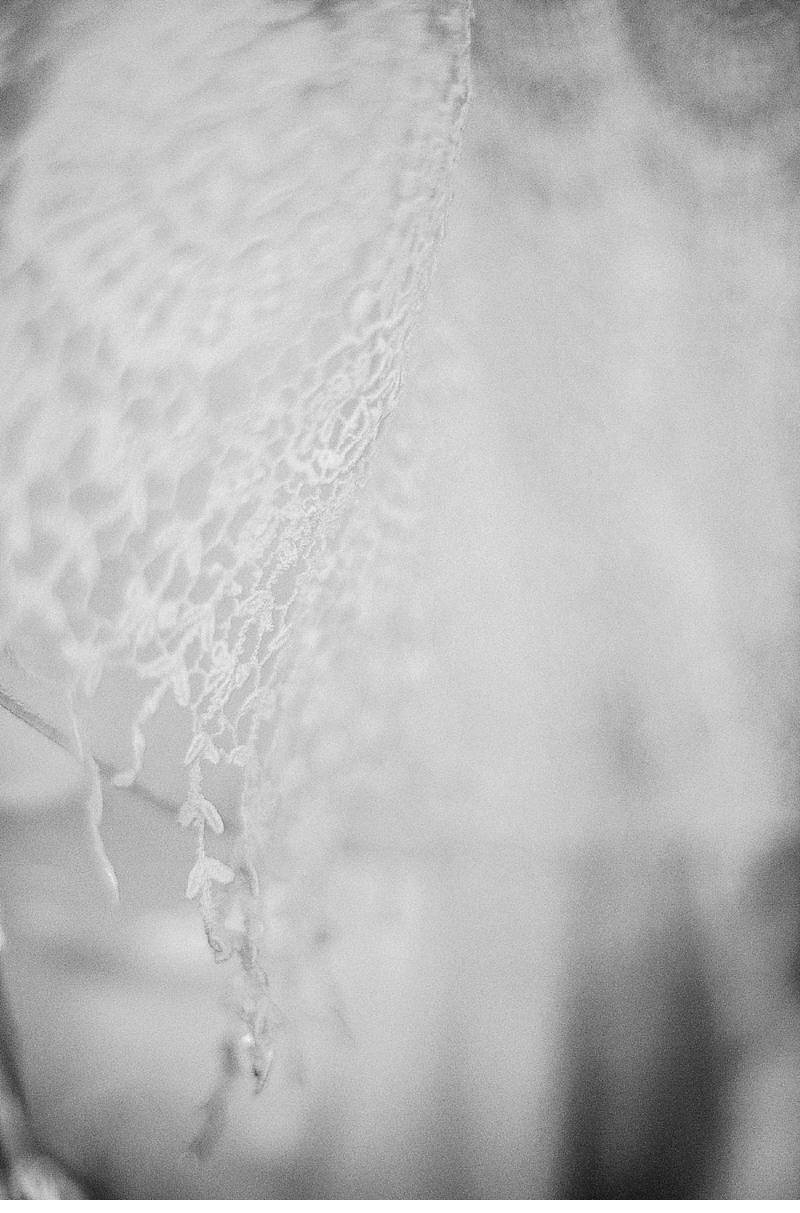 PHOTOGRAPHER: Exquisitrie by Kelly Sauer
FLORALS AND STYLING: Kelly Lenard
GOWN: Aire Barcelona from Ebrada Atelier
SHOES: Ivanka Trump
WRAP: Kohls
LOCATION: Charleston, Soth Carolina
FILM LAB: Richard Photo Lab
MODEL: Vera of Millie Lewis Models and Talent