Secret Amalfi Wedding
Idyllically embedded in the dense vegetation of Praiano, on the hedged property Ca' P'a overlooking the water, a young couple celebrates their secret Amalfi wedding.
A captivating love story that event organizer Monica Naclerio of Amalfi Soirée has staged for us in her very own way. "This editorial in warm and earthy tones has been inspired by the nature of the place and the love for those seemingly insignificant details that heat our souls: an enigmatic smile, the scent of freshly baked bread, an afar cock-a-doodle-do in a sunny midday." she told us.
We are so fascinated by her words and the expressive pictures shot by photographer Isabelle from 2 Brides Photography that we already discovered the pretty smile, smell the delicious bread and clearly hear the rooster crowing in the distance.
Without question the merit of the whole team with which Monica Naclerio of Amalfi Soirée was able to realize her visions so harmoniously. The event stylist is well aware of that, too:"A delightful bouquet created by Kuts Flowers and enriched with red berries and dried flowers gave a classy touch to the scene. A romantic accent was added by the elegant Mywony Bridal wedding dress in nude chiffon silk with embossed floral embroidery."
However, we are also impressed by the high-quality stationery made of hand-made paper by Lenka Calligraphy, which blends perfectly with the overall picture with its delicate colors and smooth lines, as can be clearly seen on the photographs of 2 Brides Photography.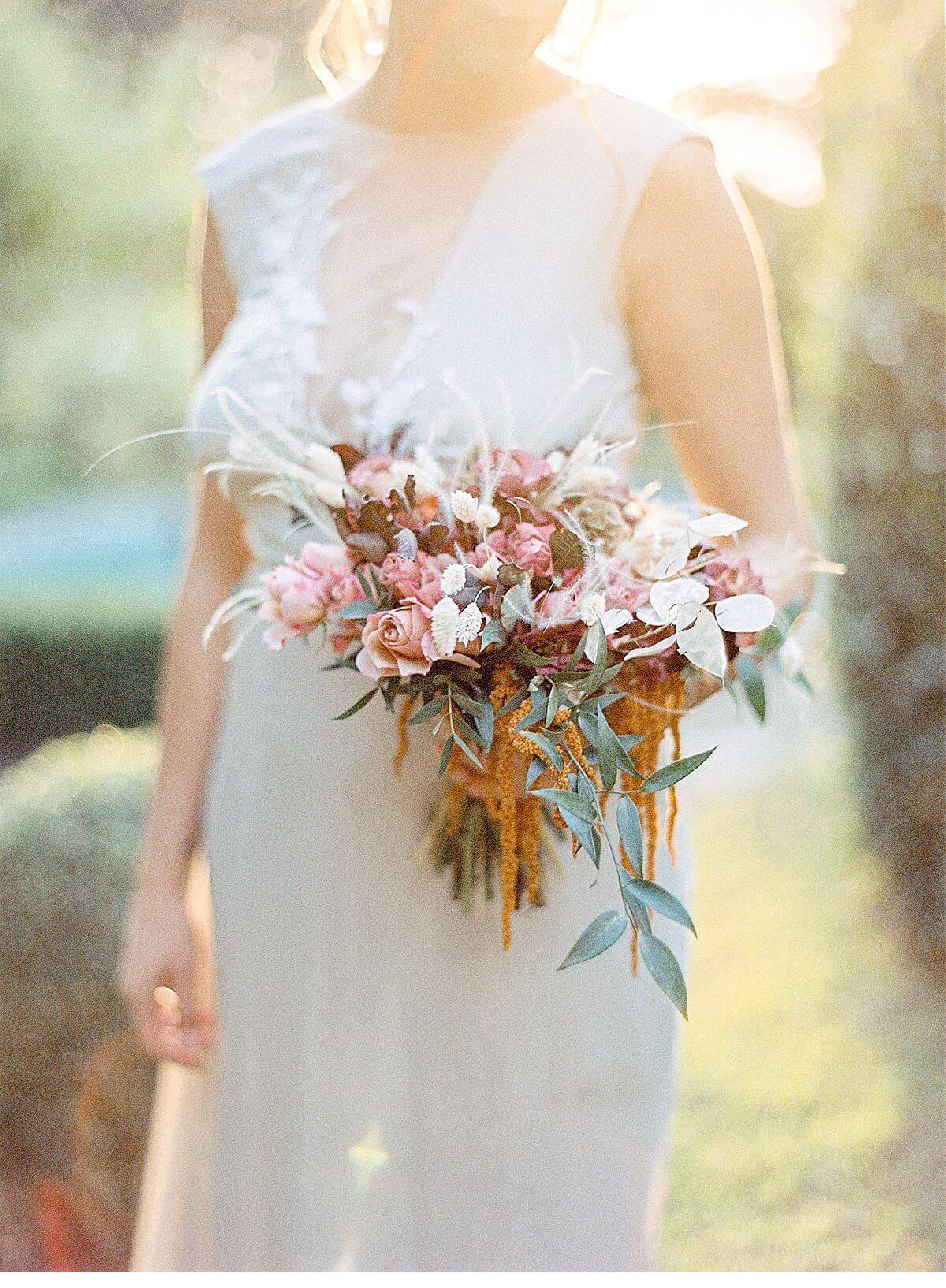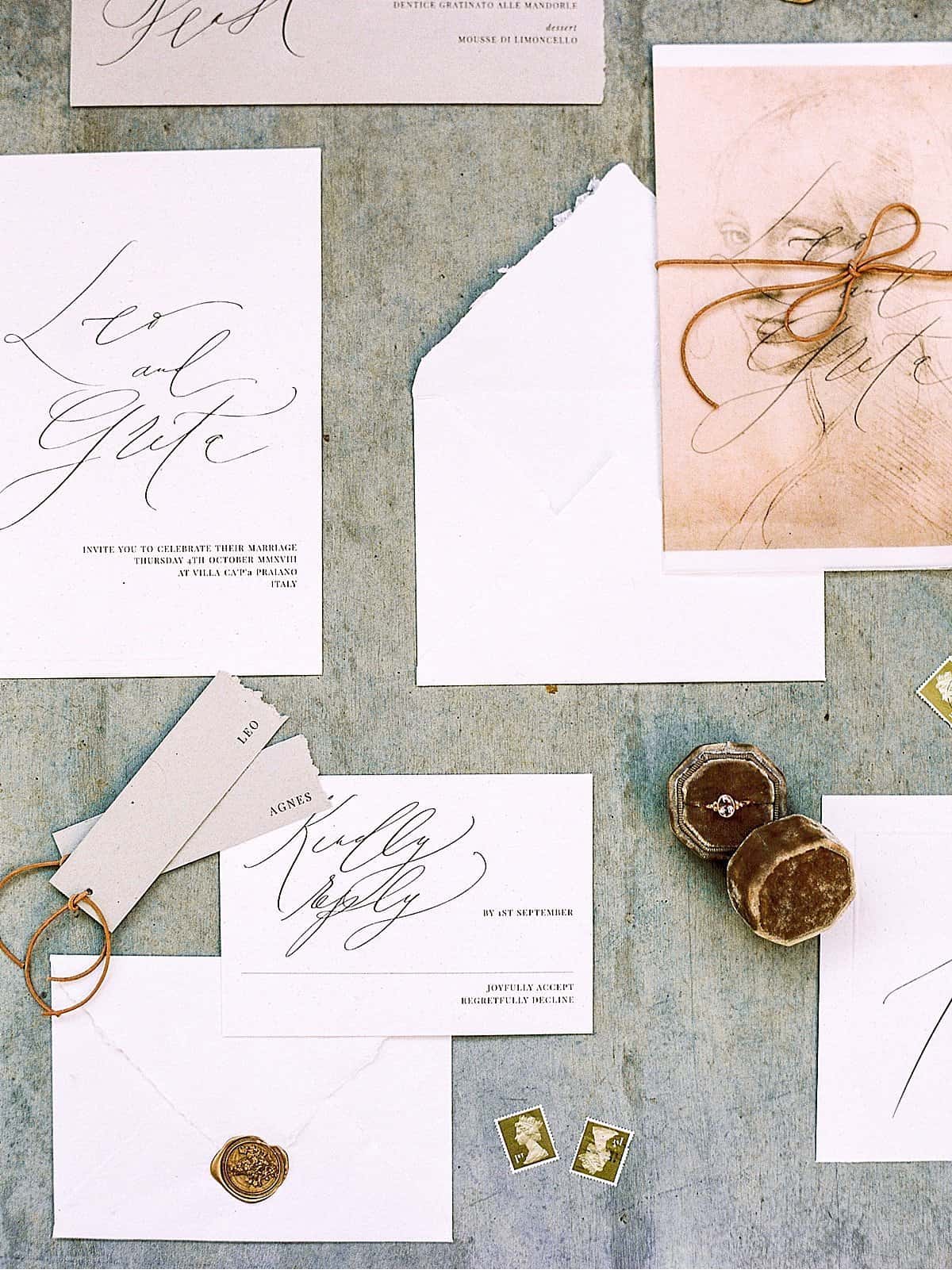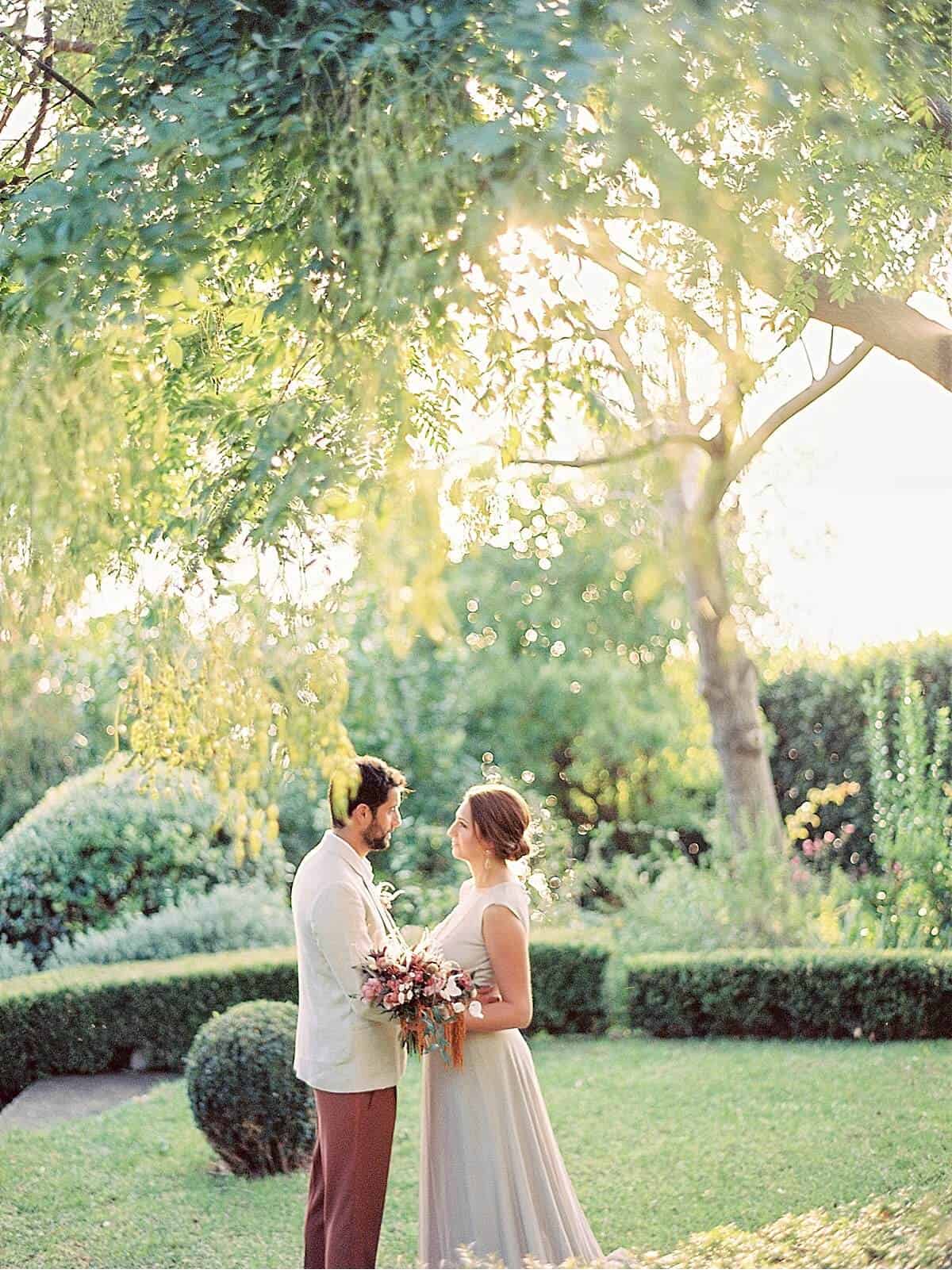 Photography: 2 Brides Photography
Planning, styling & Co-ordination: Amalfi Soirée
Venue: Ca' P'a – Casa Privata
Floral: Kuts Flowers
Stationery: Lenka Calligraphy
Wedding Dress: Mywony Bridal
Lingerie: Le Petit Atelier Verona
Hair and Make-Up: Alessandro Mancino H.D.
Shoes: Bella Belle Shoes
Groom Attire: Linneo Archivable Clothing
Ring: My Golden Age Lab
Ribbon and Linen: Lancaster and Cornish
Jewelry: Nch Wedding
Ring Box: Voeu du Coeur
Film Lab: Carmencita Film Lab
Model: Raffaella Fuscoand and Andrea De Nicola