Secret Garden – purple colored wedding-dream
When we first saw these dreamlike pictures shot by Le Hai Linh we were fascinated by their magical expressiveness right away.
With a huge sense for beauty the fantastic team created a fabulous look with a mystical dark atmosphere that fascinates the observer.
A puristical arranged decoration made of branches, tulle and breathtaking magenta colored flowers quickens our senses and and wants us see more of it.
The simple and modern dress steps back to put the complex and with flowers adorned hair-do and the firm make-up into the focus.
We are very impressed by this magical world of pictures shot by Le Hai Linh and get carried away by this piece of art full of passion and deep sensuality.
Translation: Marina Jenewein
FOTOGRAFIE: LE HAI LINH Photography
BRAUTKLEID: noni
BLUMENDESIGN: Où j'ai grandi
HAARE UND MAKE-UP: Maskenraum
MODEL: Kristin Jung von Aquamarine Model Management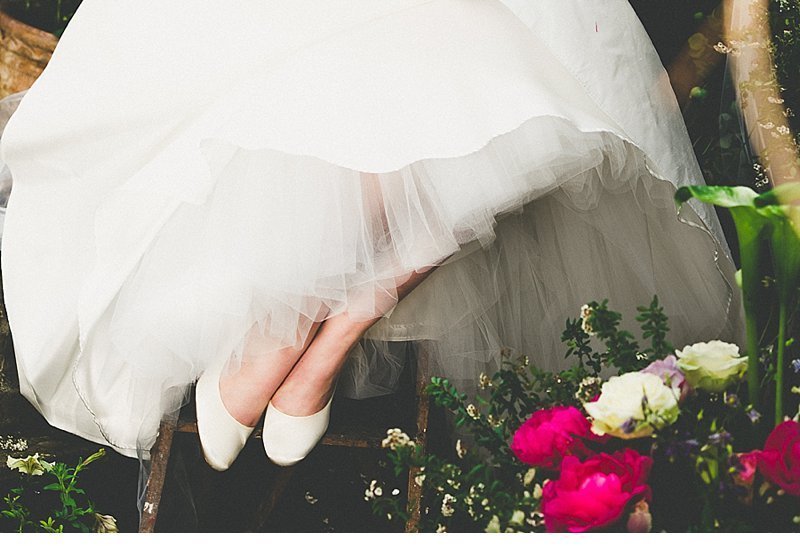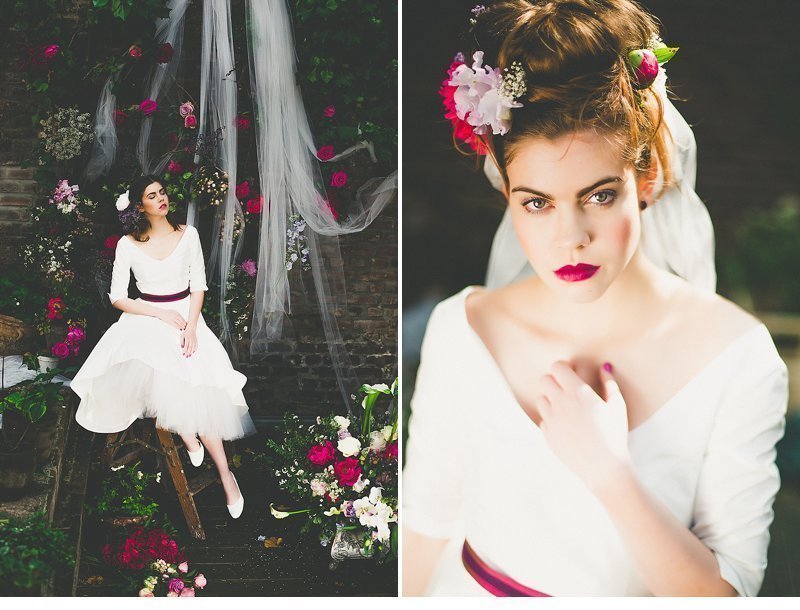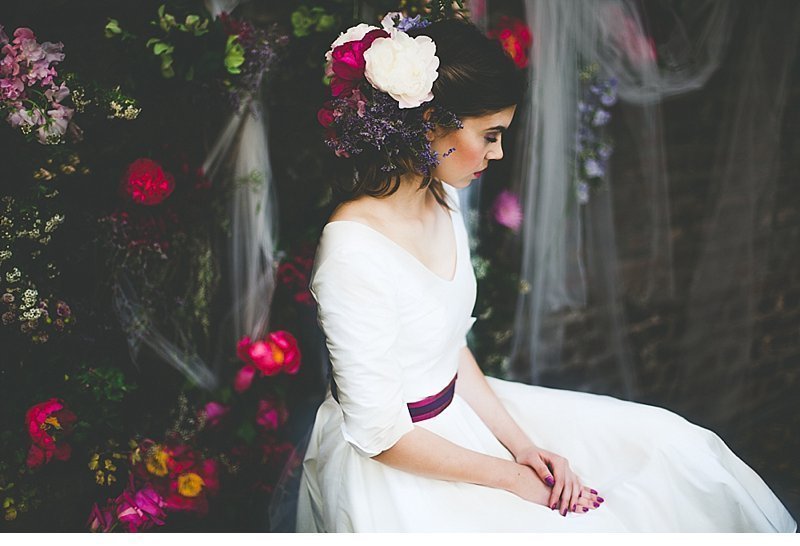 EMPFOHLEN IN UNSEREM SCHATZKISTCHEN:
noni Maskenraum