Seductive aesthetics and refreshing grace on the coast of Hawaii
Black lava rocks, rugged cliffs and the foaming sea on the coast of Hawaii symbolize pure drama. The wind makes existing things disappear and shapes new things as it pleases. Not only does it make sand its playmate, but also flowers, hair and clothes cannot resist it. Time stands still and in the midst of this scenery a striking bride enchants us.
The concept of Designs by Hemingway is based on the desire to combine femininity, sensuality and movement into a magical unity with natural elements.
We marvel at the expressive images of Jeremy Chou. He skillfully captures the moments when the fine fabric panels of the graceful dress of Lazaro Bridal mimic the movements of the waves. The photo artist knows how to use light, shadow, volume and composition to create stunning images.
Hawaiian Wedding Florist Designs by Hemingway told: "For coastal shoots in Hawaii, I love a floral background that contrasts with the black lava rock. The floral background for the altar was created with white bougainvillea, native orchids and peach garden roses. I was also inspired by the use of baroque pearls, so we teamed up with local artisan Maris Pearl Co. to create the most beautiful earrings and a sailor pearl ring for our model. The ocean accents continue in the handmade blue papers with crushed shells on the seal from talented stationery artist Papertree Studio. "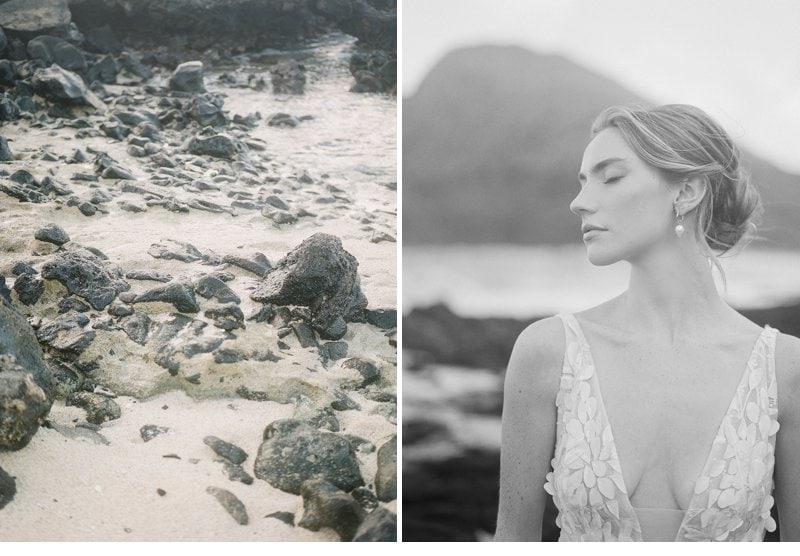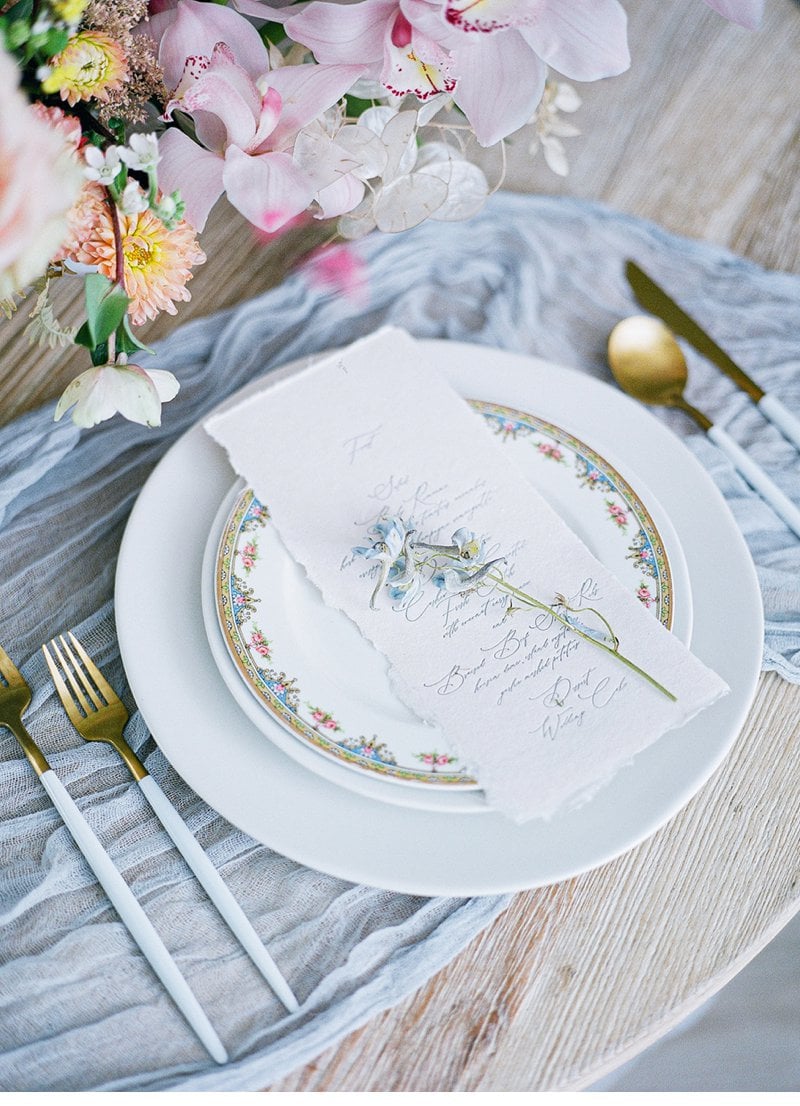 Jeremy Chou Photography
Designs by Hemingway
Lazaro Bridal
Remis Reed
Maris Pearl Co.
Papertree Studio
The Cake Gallery
Hemingway Fine Art Studio