Sensual bridal boudoir at Château Vannières
At one of his recent workshops, photographer Christophe Serrano staged this sensual and intimate bridal boudoir editorial. Together with wedding planner Laëtitia Caroline and a sensitive team, he created a concept that reflects the fragility, the femininity but also the strength of a bride.
From Laëtitia Caroline: "We all know that on a wedding day, every moment passes so quickly. The impatience of the future bride and groom, the excitement of the celebration and love accompany the wedding day. Weather permitting, everything is done so that the bride and groom can enjoy the highlights of the day. This is the ideal way to capture the most beautiful emotions in a calm and serene way, and that is the magic of a photographer's work.
Today we are happy to present you Liza's boudoir session, which took place during one of photographer Christophe Serrano's last workshops. We wanted to create a timeless moment, full of softness, calmness, femininity and lushness. A wonderful team of creative wedding service providers breathed life into this day.
I followed the wishes and the artistic direction Christophe Serrano wanted to give to this shoot: clear images, a sweet bride with a cute doll face, immersed in the intimate moment of the preparations of a wedding day.
This boudoir session took place at Château Vannières , in the heart of Provence, which we love so much. A pretty venue surrounded by vineyards, in a tranquil Provençal setting that was perfect for this shoot.
Liza was styled by Sophie Gayler, a talented hairstylist and makeup artist. A natural beauty who sublimated with elegance and sobriety our bride of the day.
The whole session was realized around the gorgeous creations of Aude Violette: a lace bodysuit and an elegant silk bathrobe. We completed her outfit with a gorgeous veil adorned with plumetis and Calais lace, a pair of stockings and sensual shoes by Bella Belle Shoes. All that was left to do was to capture the beautiful stationery by Graphikkart, highlighted by the staging and floral decorations by Ricci Floral Creation, Wedding Designer.
Everything was designed to realize images of absolute femininity, in delicacy and elegance, that we hope you will discover with as much pleasure as we loved to realize them!"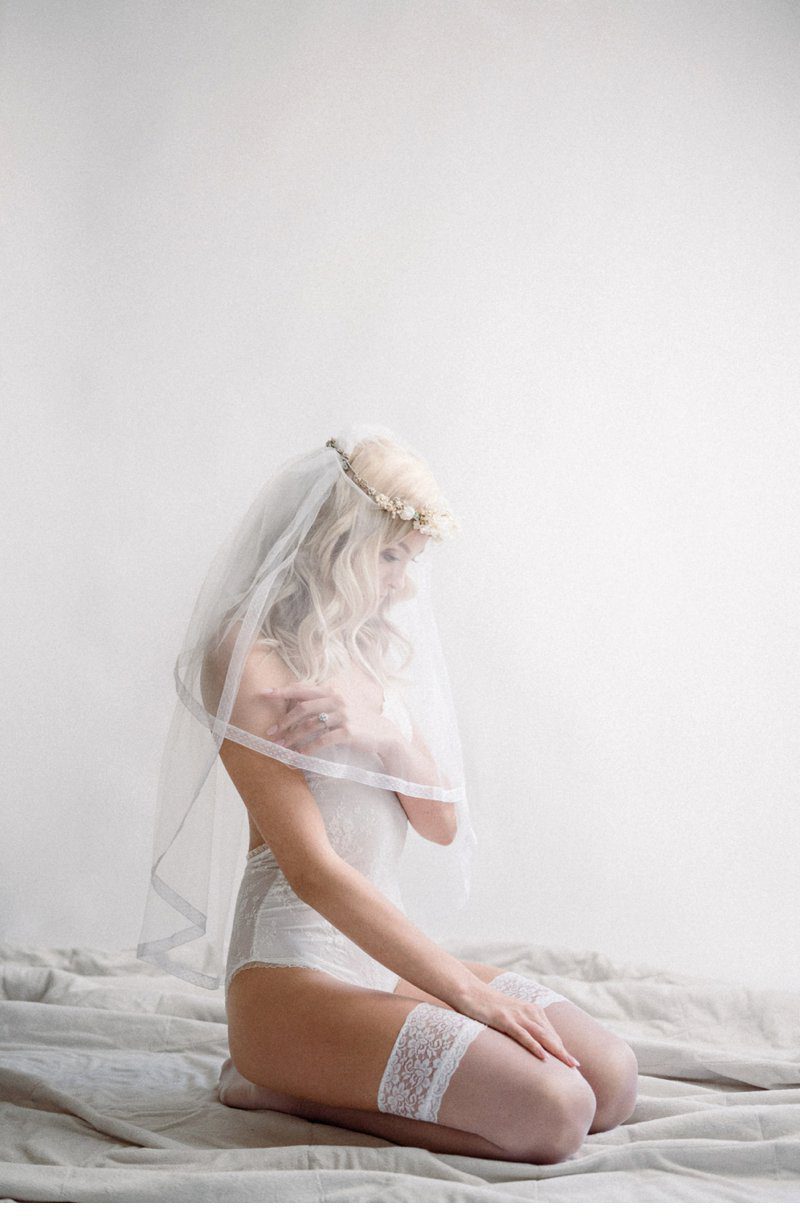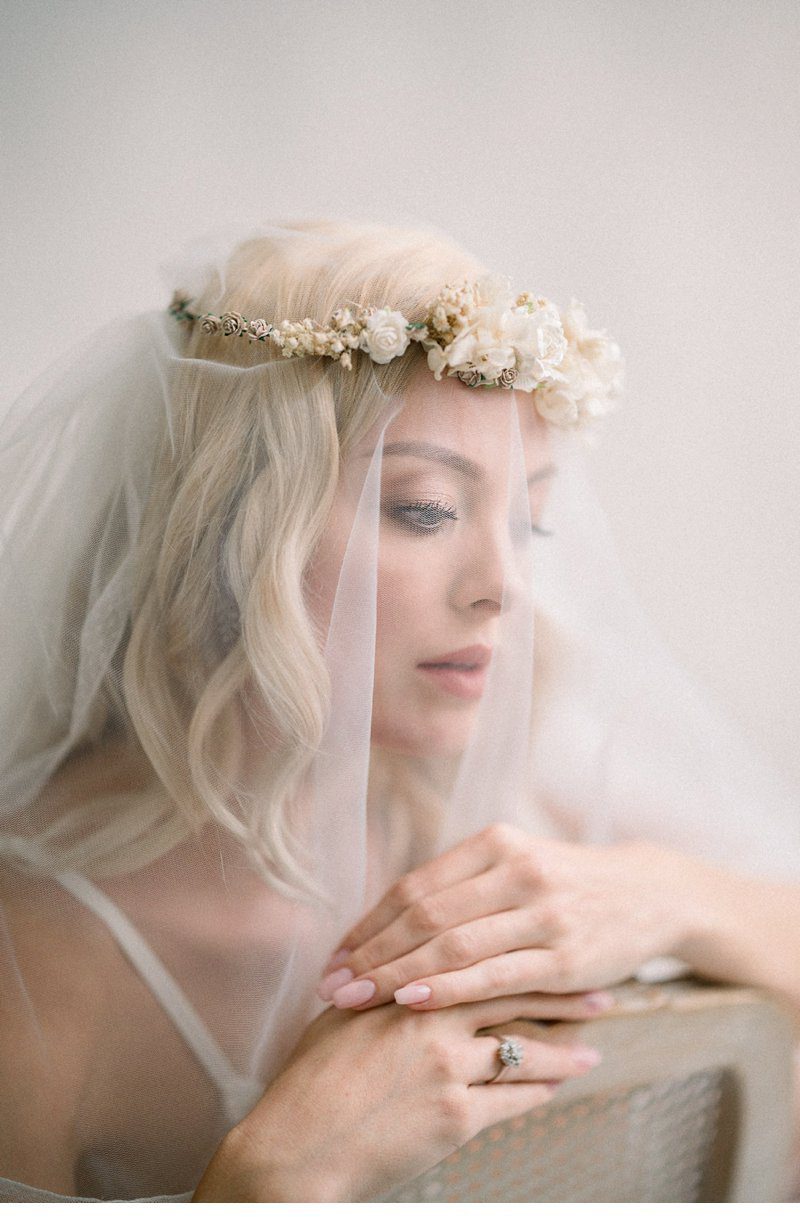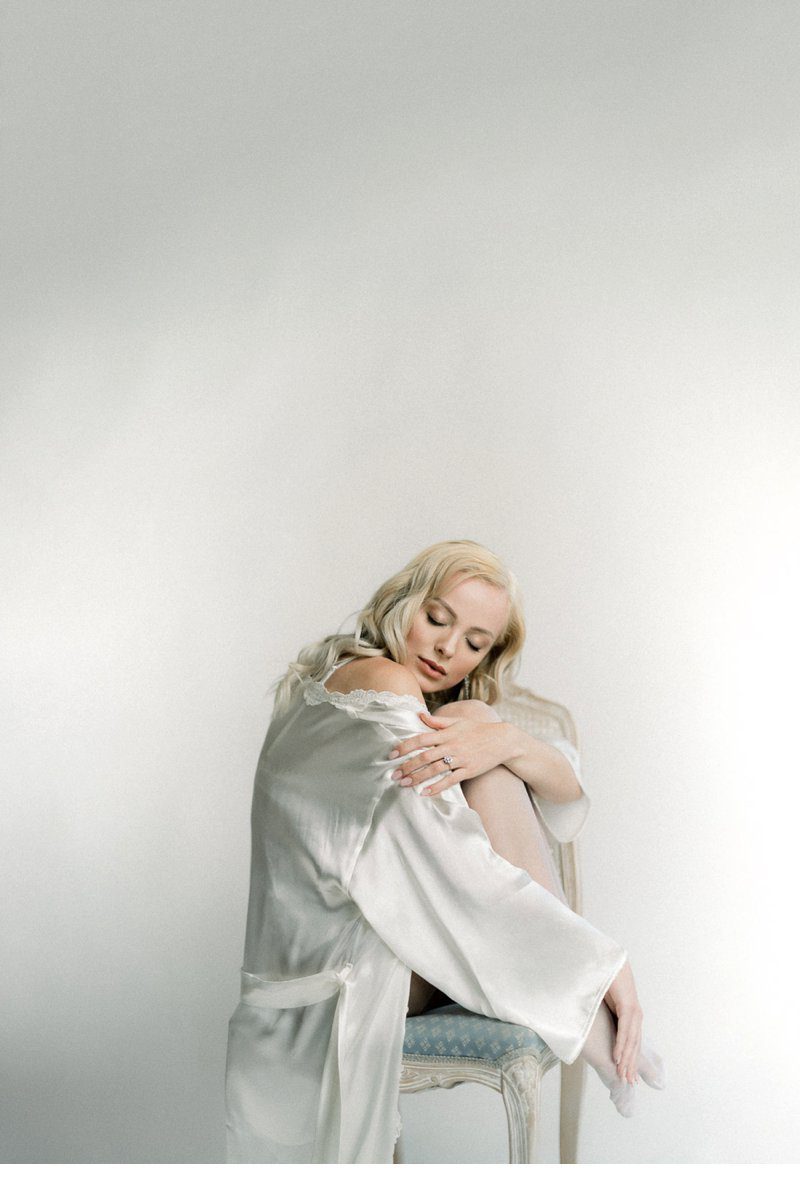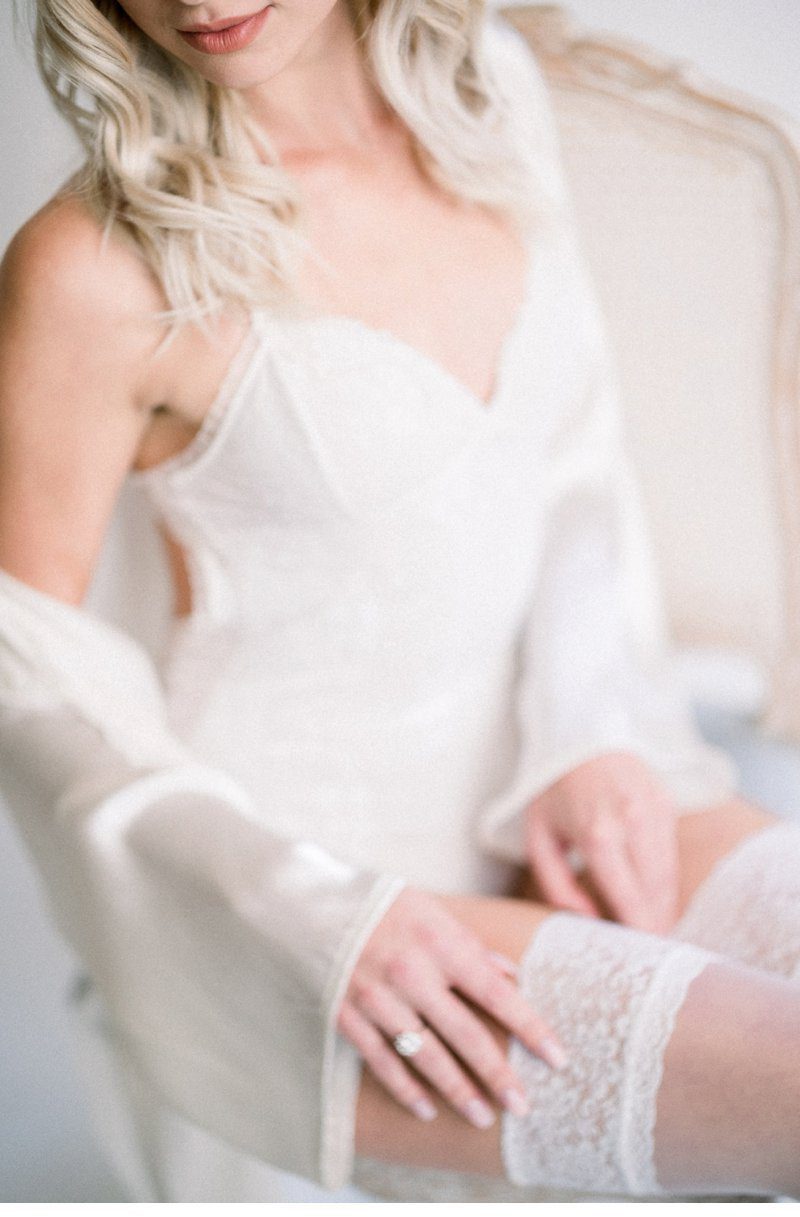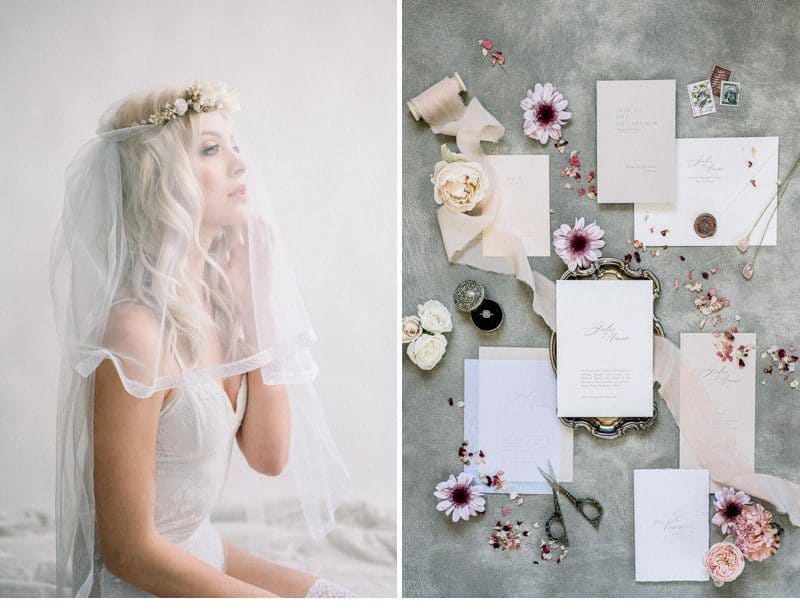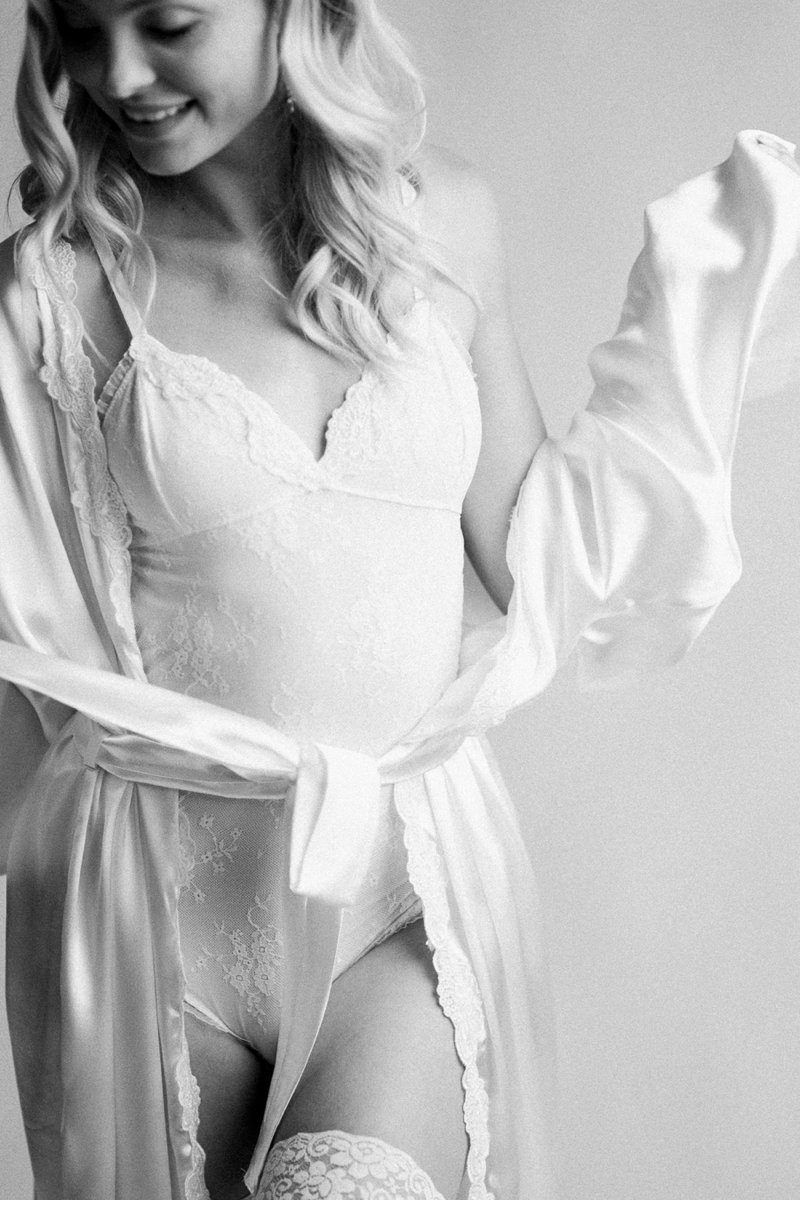 Workshop & Photographer:
 Christophe Serrano
Wedding Planner:
 Laëtitia Caroline
Second shooter: Matthieu Kobi
Wedding Venue
: Château Vannières 
MUHA
: Sophie Gayler
Stylist: Aude Violette
Veil: 
I-Gilles
Shoes: 
Bella Belle Shoes
Stationery
: Graphikkart
Perfume: Dior
Wedding Designer
: Ricci Floral Creation
Jewelry
: Swarovski
Silk Ribbon: silk.linen
Flatlay Surface: The Flatlay Design 
Bride: Elizaveta