Sensual bridal boudoir
Sometimes shooting in gorgeous lingerie is just about capturing a special moment, aesthetic poses and seductive motifs for eternity, but especially a sensual bridal boudoir can have an even deeper meaning. Which can be? Let's just ask event stylist Willow & Oak Events what thought inspired her to do the shoot, which photographer Brian D Smith shares with us today!
"Our bride, Juliette, is strong yet tender, ambitious yet modest – and stunningly feminine. She takes her time and gets involved in the everyday moments that most people routinely and carelessly slip through." she describes the desirable protagonist of her idea. "With this story, we hope to inspire brides everywhere to celebrate a relaxed wedding morning with calm, mindfulness and love for the little things – from heirloom linens with intricate lace details to the adorned bouquet of Flowershop from fresh and dried flowers, which looks like a gift from Mother Nature."
From Mother Nature Juliette also seems to have been given her beauty, radiant, flawless and blessed with femininity. charms, which she knows how to stage effectively: "She slips into her French lace robe with a dramatic train by Claire Pettibone and walks down the hall to sip a warm cup of herbal tea. As she takes her seat, she lights a few candles and lets the scent of peonies drift onto the balcony of the 86 Cannon seep as she takes a deep breath and begins to write her vows."
In this beguiling air of nothingness, she subsequently roams the dreamy ambience of Magnolia Gardens, thoughtful, curious and attentive.
"Later, Juliette wraps herself in a decadent, timeless wedding dress with hand-beaded and organza flowers flowing over a delicate bodice and skirt of luxurious lace and creamy silk." We are sure her groom will adore her even in this outfit and start into a respectful, attentive and relaxed future with her….
"In keeping with this theme, we finally advise you to settle down in a cozy spot and listen to the tune "Easy" by The Commodores while you browse this wonderful gallery by Brian D Smith Photography " recommends Willow & Oak Events.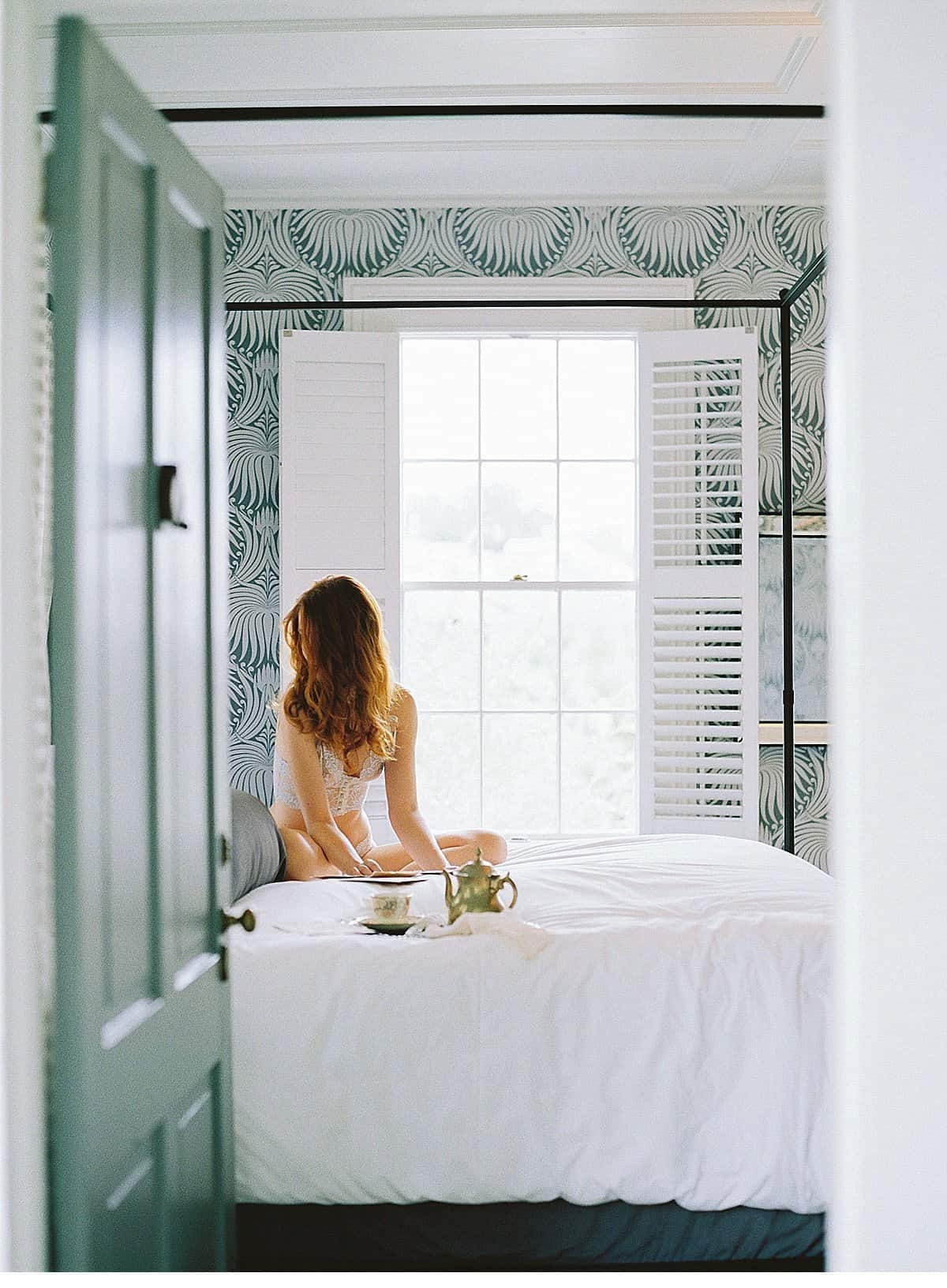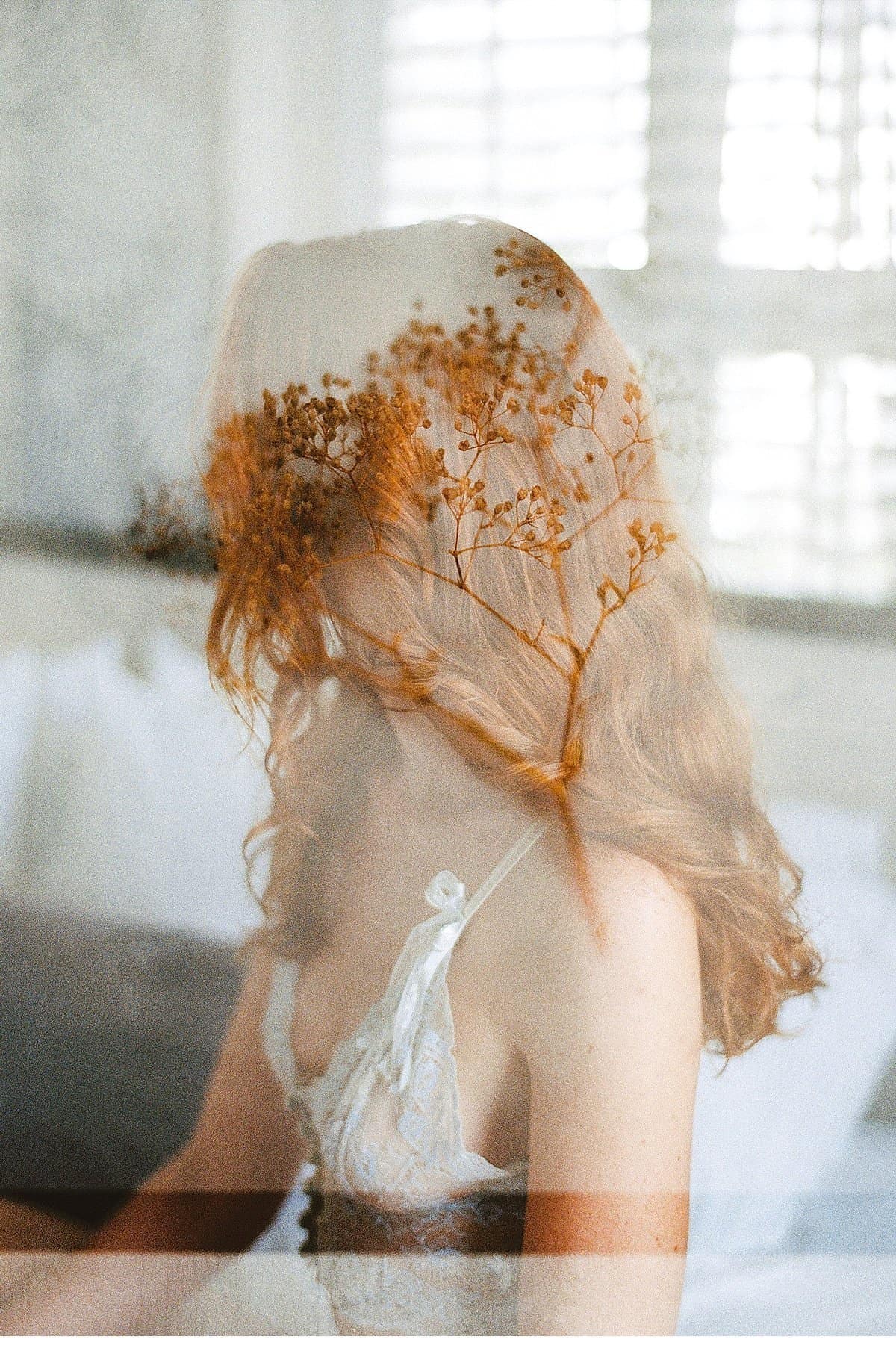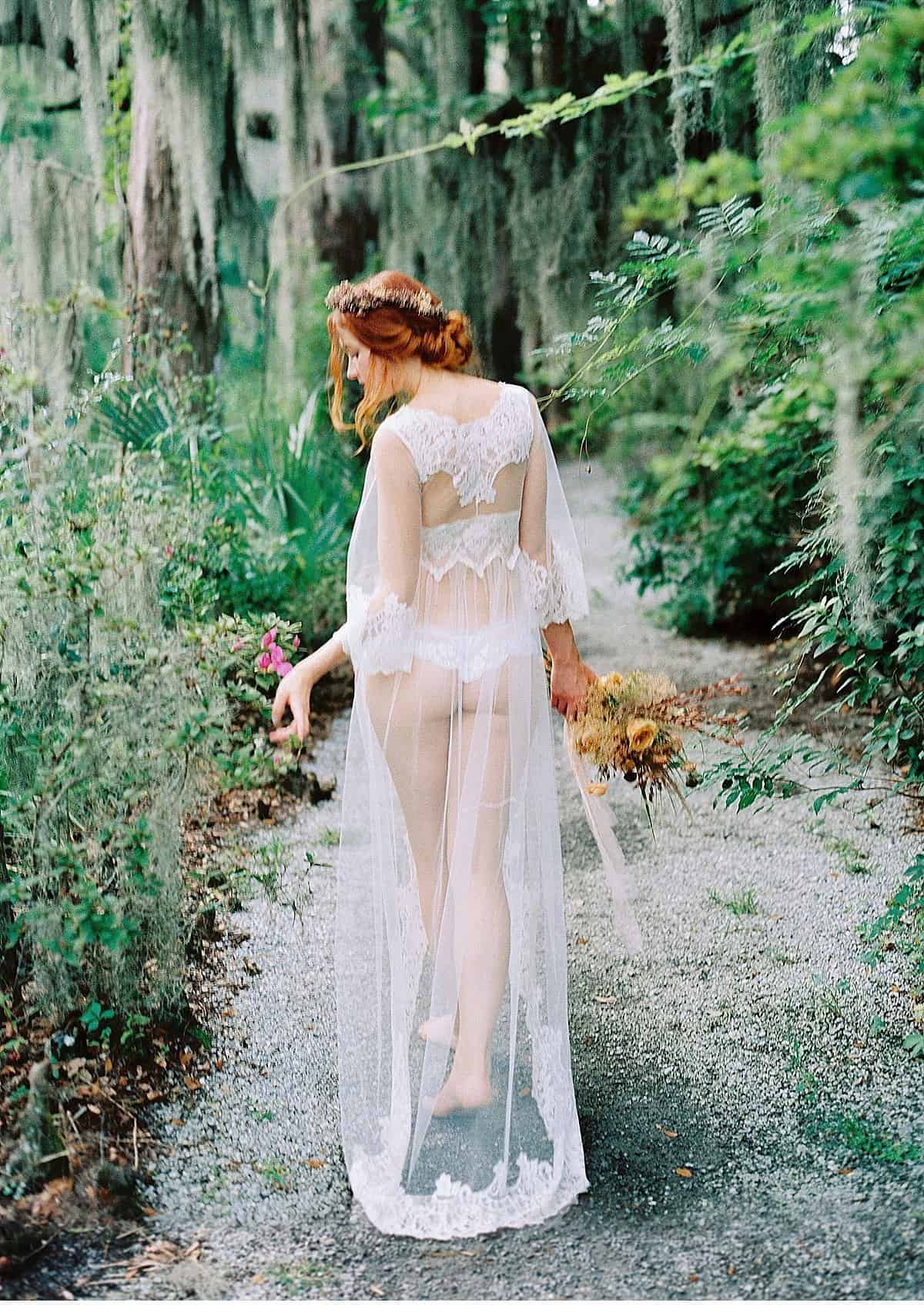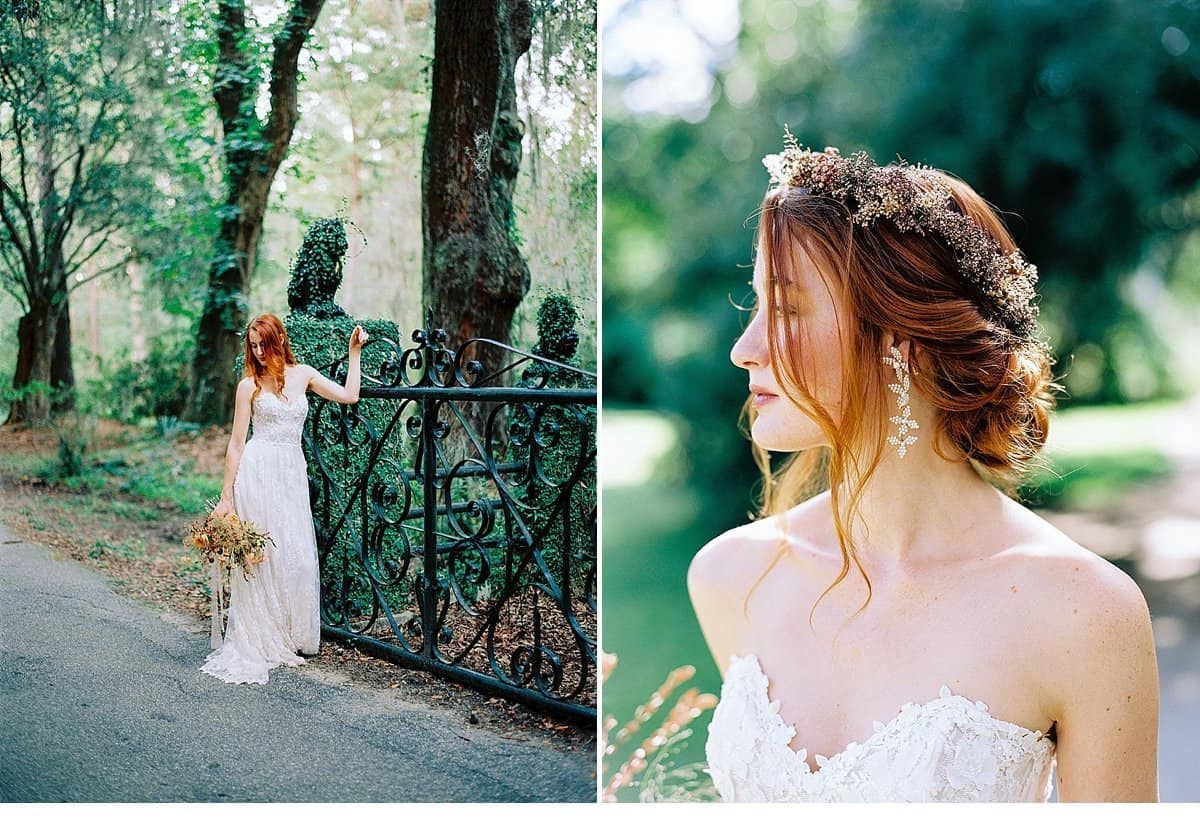 Photography: Brian D Smith Photography Planning + Design: Willow & Oak Events Floral Design: Flowershop
Venues: 86 Cannon and Magnolia Gardens
Paper Goods: Dominique Alba
Hair and Makeup Artist: Domanique of Gibson Hair + Makeup
Heirloom Lingerie + Gown: Claire Pettibone Vintage Floral Print Candlesticks: Fritz Porter Ribbons: Silk & Willow
Model: Brandy Maye