Sensual bridal inspirations from the rainforest of Bali
Are you ready for sensual bridal inspiration from the rainforest of Bali? The photographers Mila and Stephan from Vivid Symphony have brought us some especially beautiful shots from their trip to the exotic island.
Lost in thought, the bride stands at the window, her gaze roaming far over the palms and trees. The humidity lies like a delicate veil over the treetops and greets the young morning with a mysterious magic.
The bride herself starts the day in a white hint of nothingness, a seductive wedding dress by Sylwia Kopczynska that barely noticeably slides down her flawless body. Skilfully it emphasizes her feminine charms and plays on her a composition of seduction, temptation and fascination….
These are truly heavenly glimpses of this enchanting bride's big day that we get to catch here thanks to Vivid Symphony. Images for which not much more was needed than the dreamlike ambience of the Natya Resort, a desirable young woman and a few lush green, huge tropical leaves behind which the dark-haired beauty could teasingly wink out.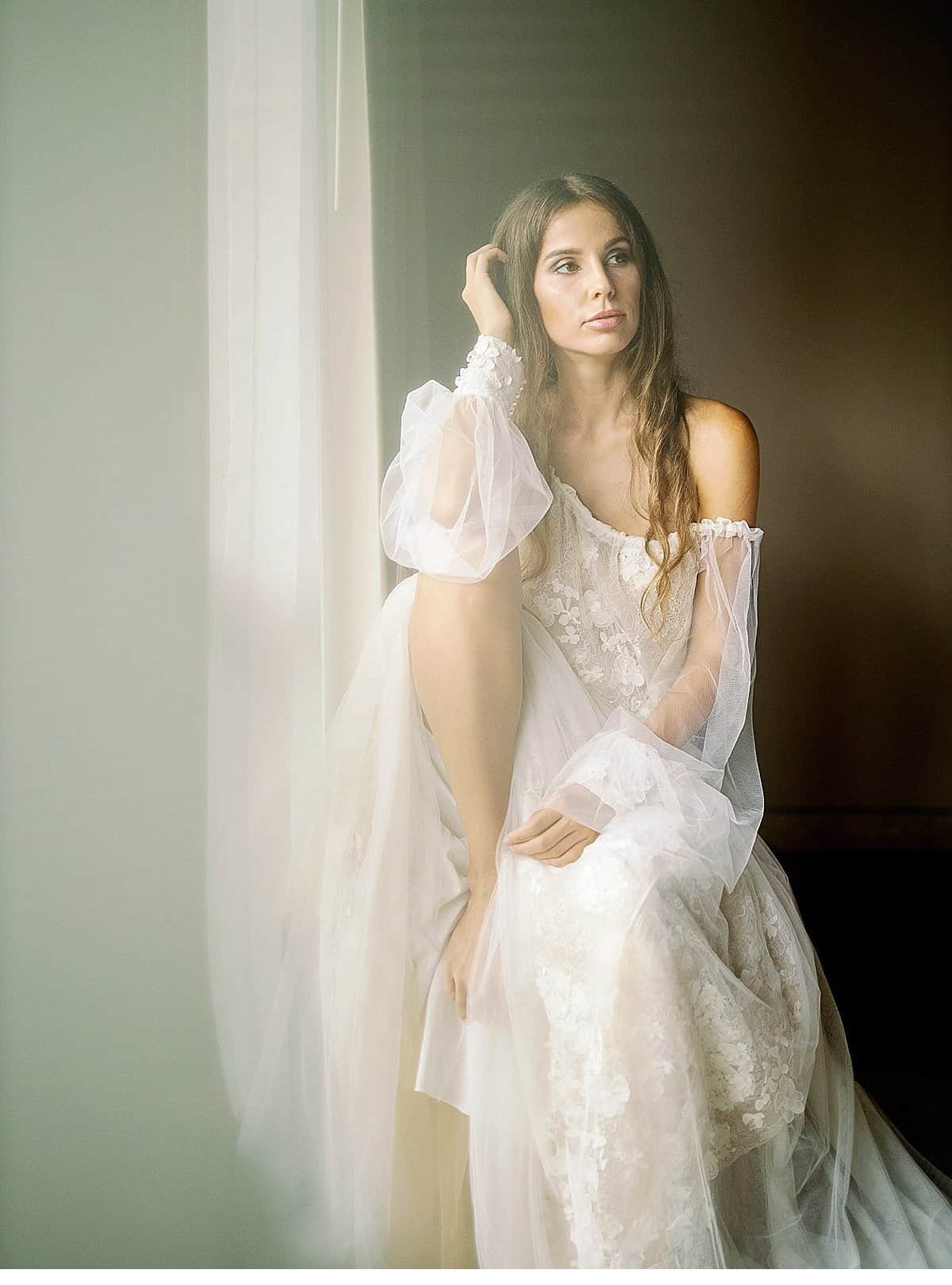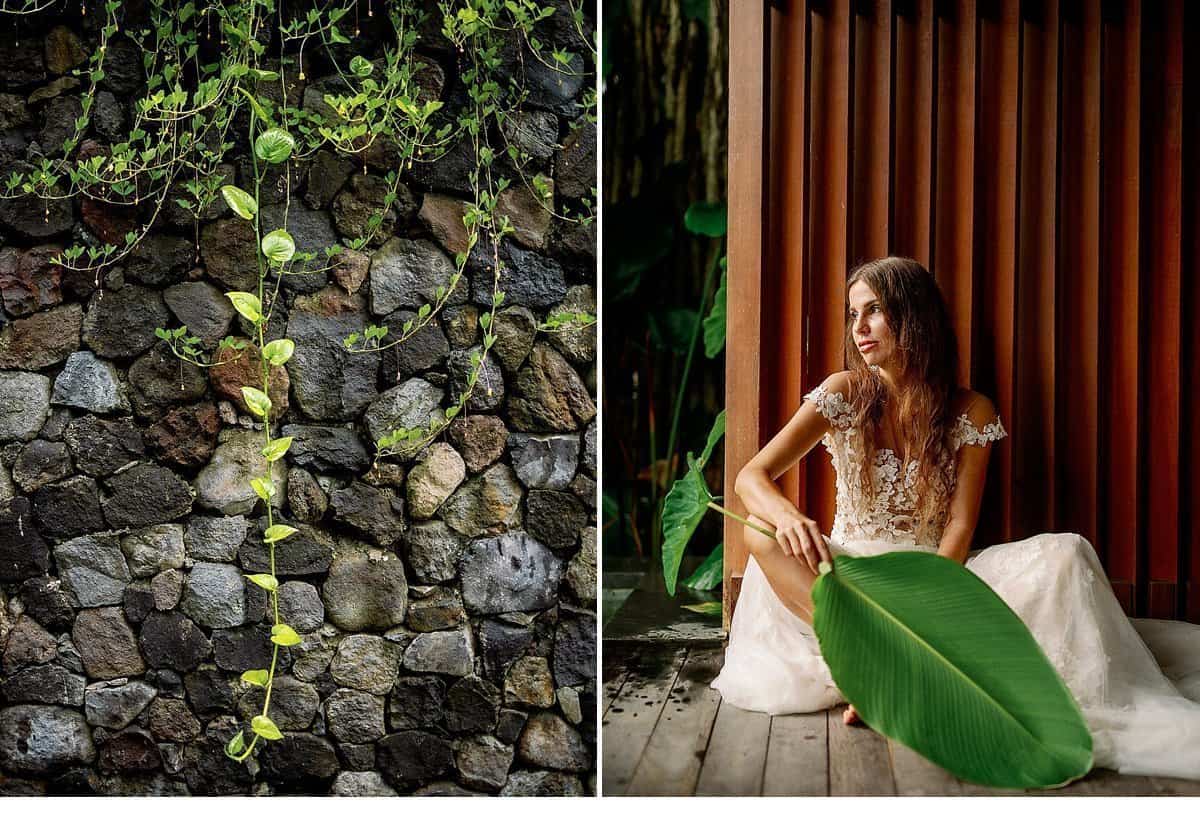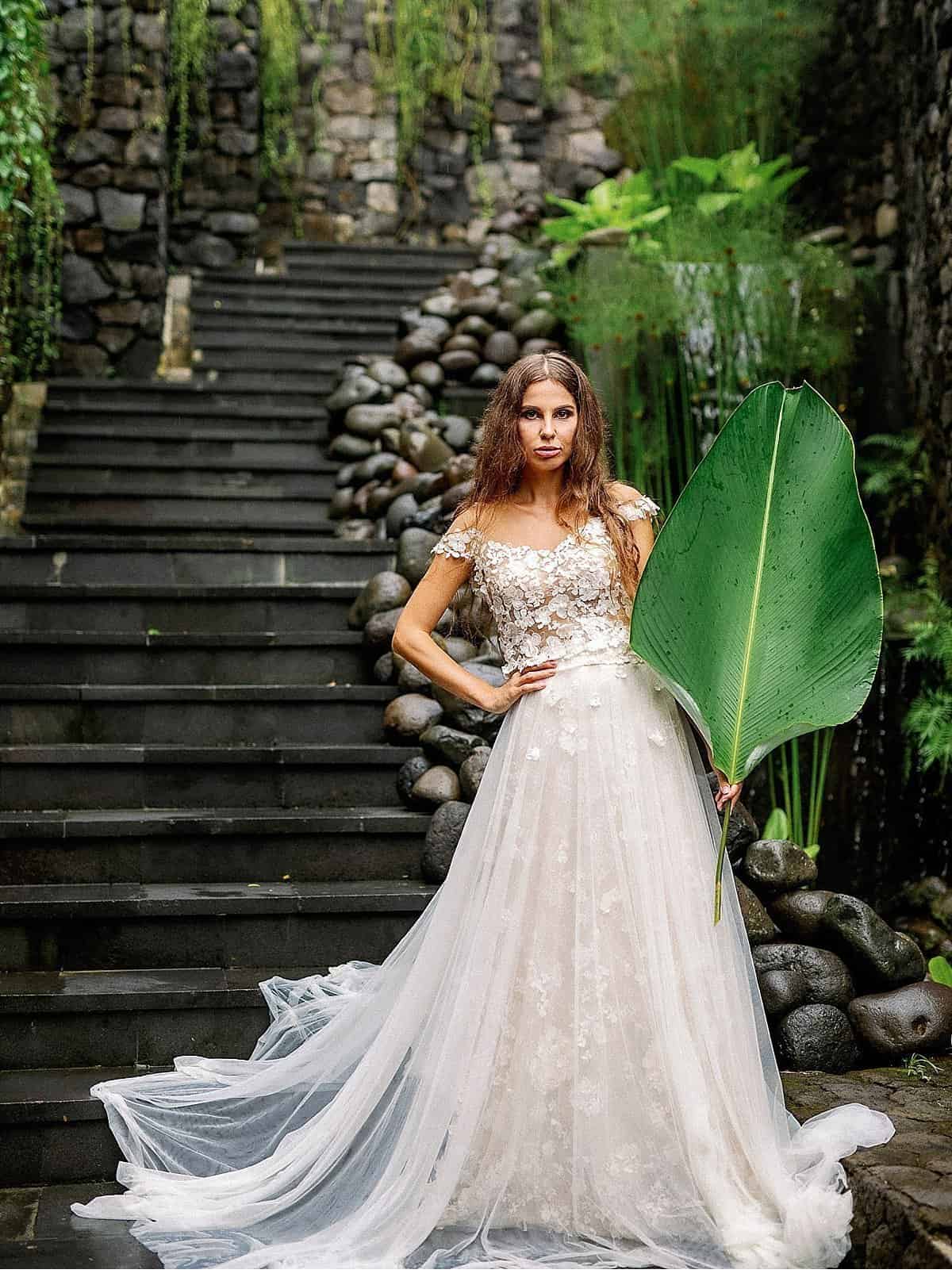 PHOTOGRAPHY & CONCEPT: Vivid Symphony
DRESS: Sylwia Kopczynska via Jolie Bruchsal
EARRINGS: Brigitte Adolph
MUAH: Lenta Vremeni
LOCATION: Natya Resort
MODEL: Elena