Sensual Desert Boudoir
Warm sand under bare feet and a hot wind that blows through open hair, get us in the right mood for a sensual desert boudoir.
We admire an impeccable body that´s aesthetically covered with delicate fabric panels. We experience how seductive transparency plays with the virtues of a female figure. And we are enchanted by the sight of so much natural beauty.
Beauty in many ways. Of course, above all, the beauty of the bride. But also from the perfect small and large waves, the wind blows steadily into the sand of the Dubai desert. Or the harmonious floral arrangements in the background, created by Le Marché des Fleurs, which naturally take their place in the otherwise vegetation-poor landscape.
It's all about sensuality and charm. About imagination and inspiration. About absolute perfection down to the smallest detail. Just the right job for the wedding planners of The Purple Chair, who skillfully staged the breathtaking dresses of Marlize Meeding.
Photographer Lizelle Goussard traveled with the team to the abandoned desert to turn the beguiling motifs into immortal pieces of art. Here she assembled the most beautiful pictures of the day for us.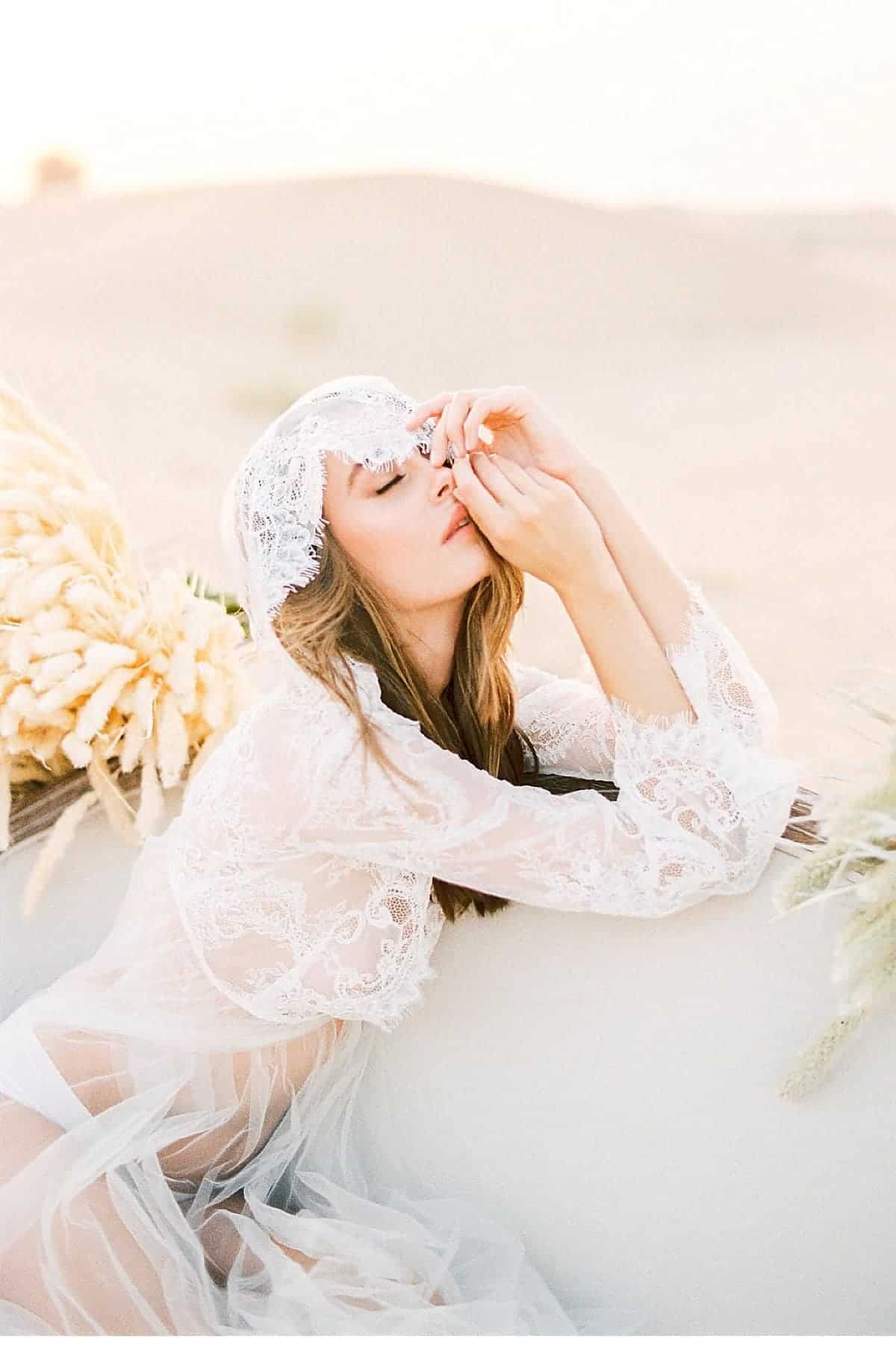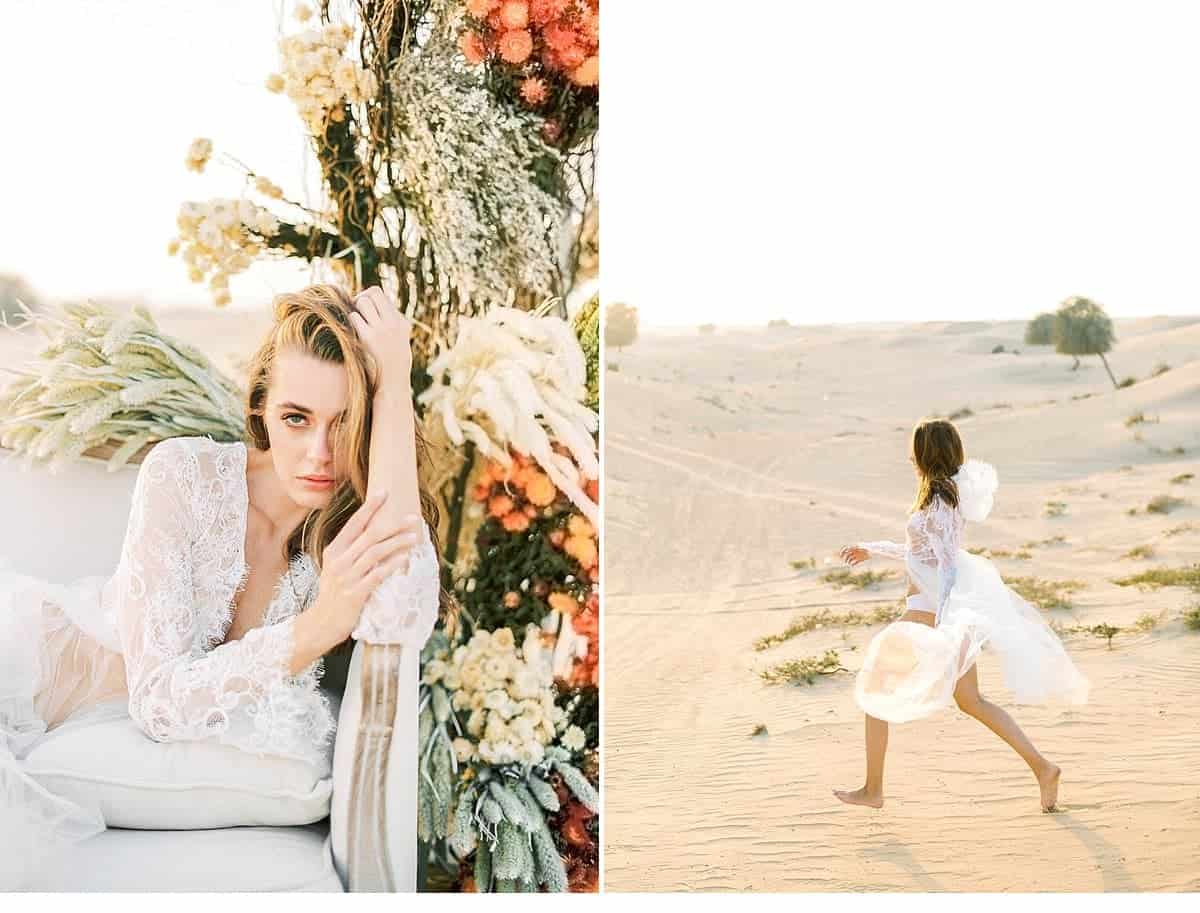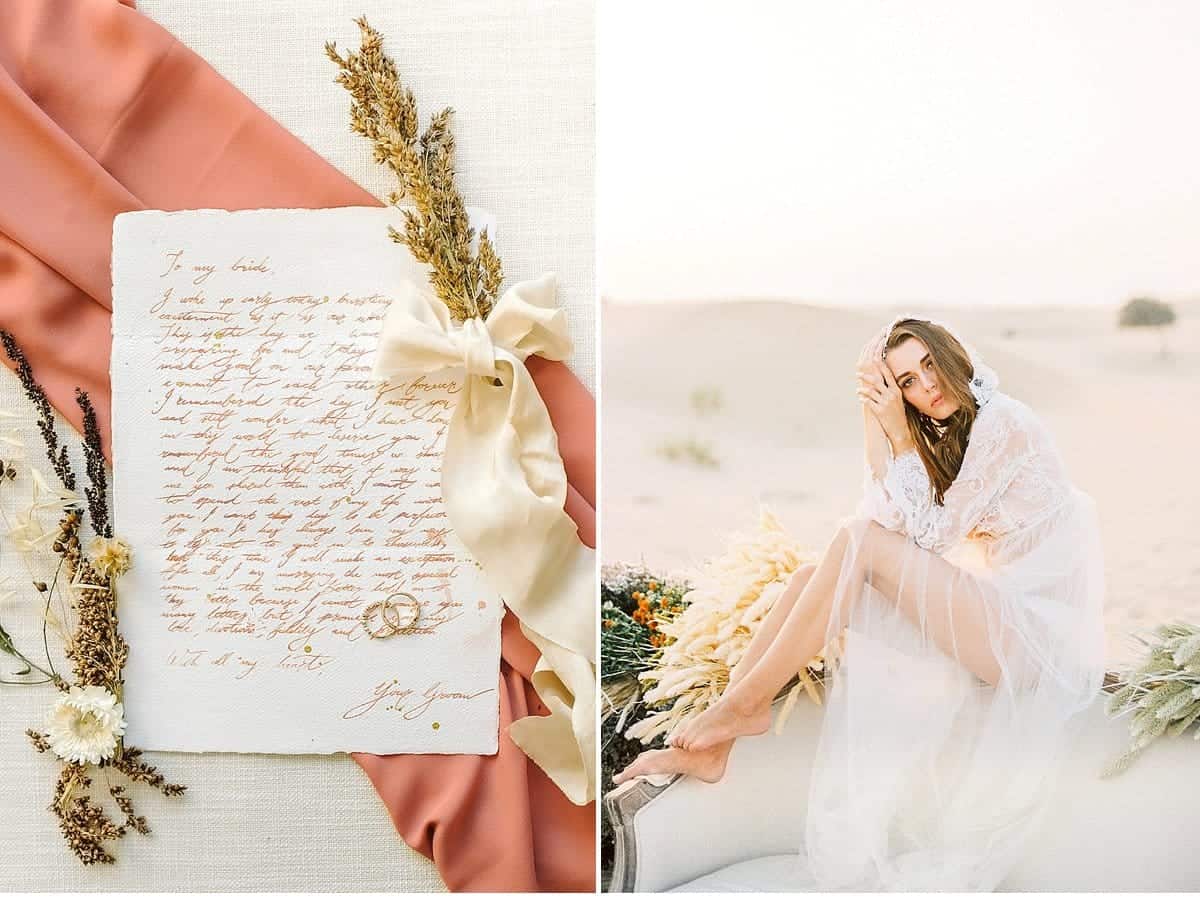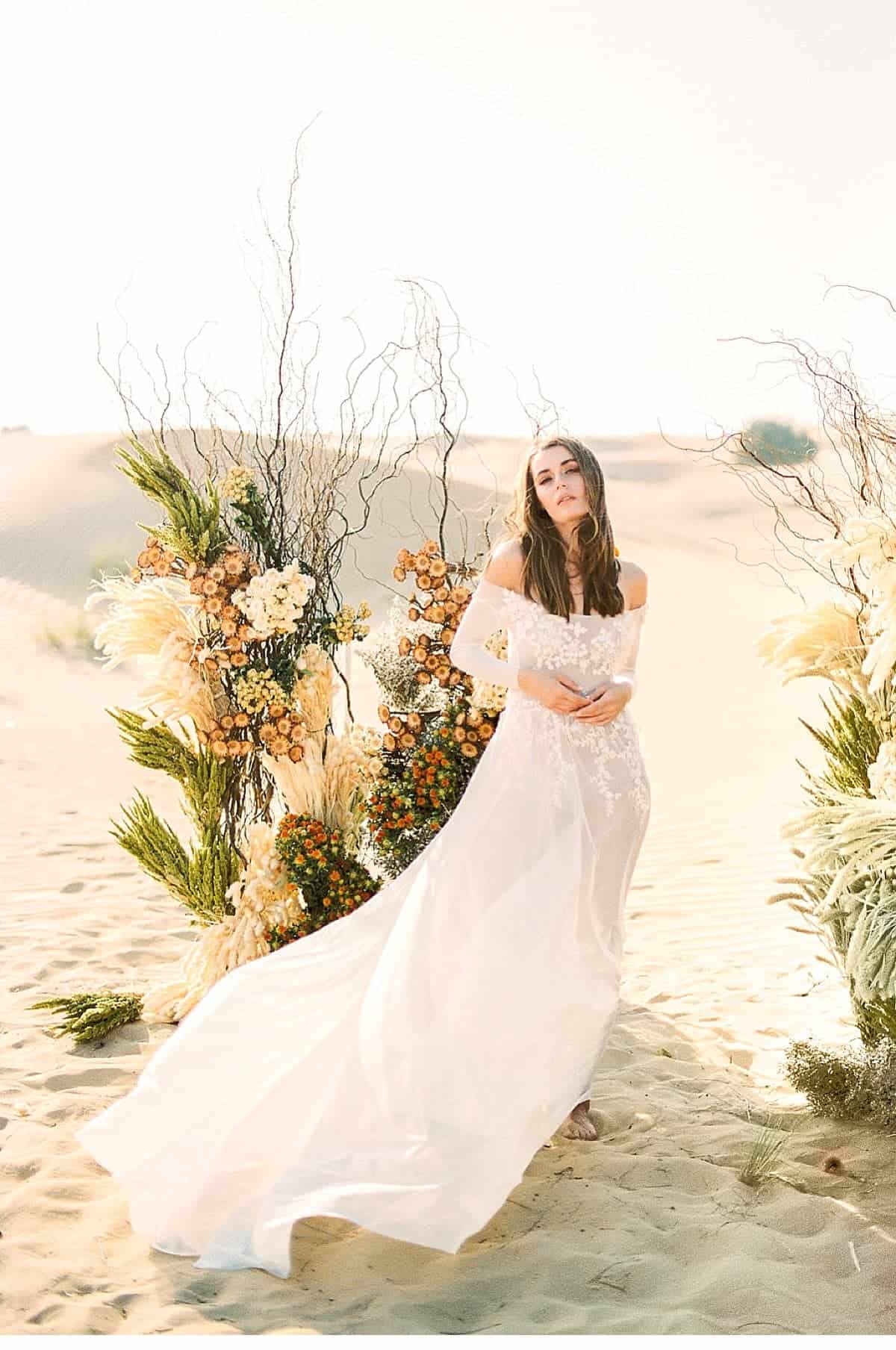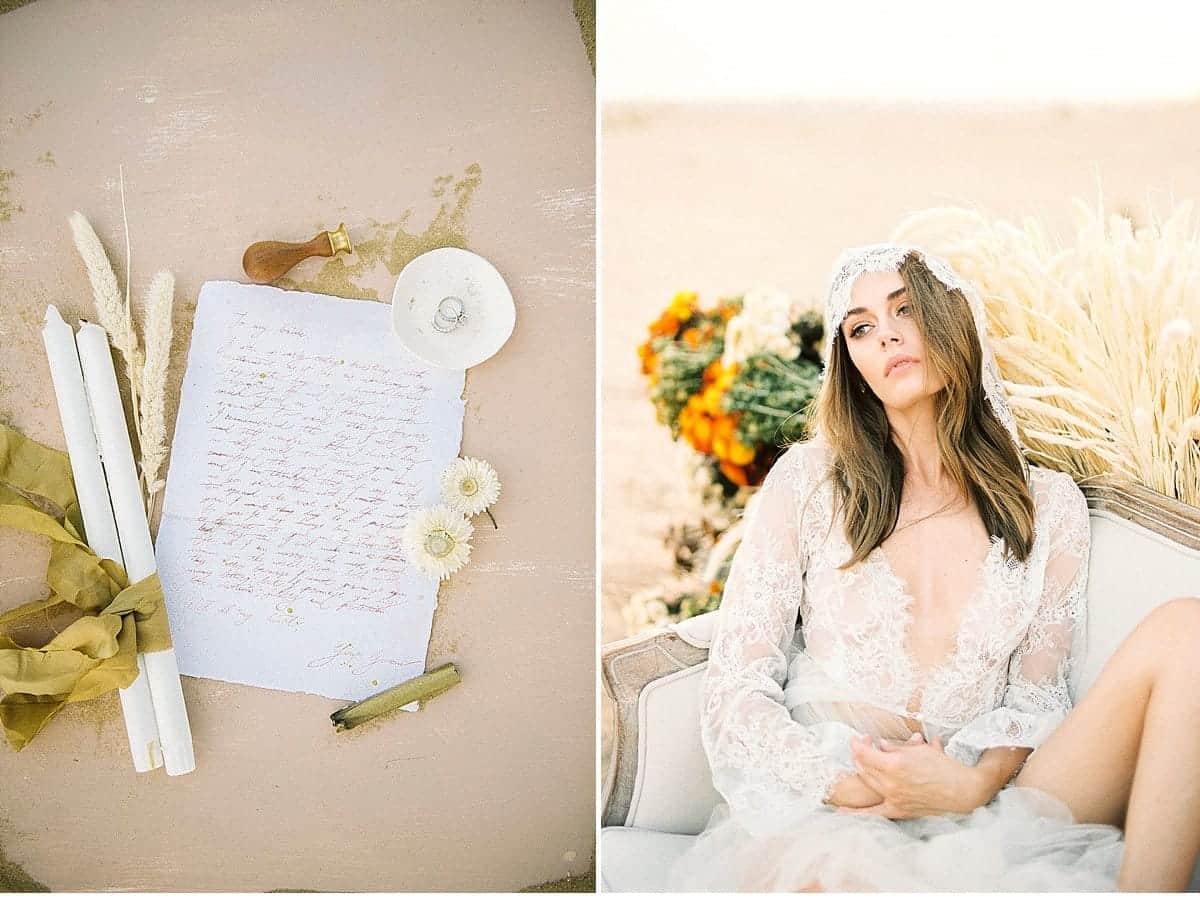 PHOTOGRAPHER: Lizelle Goussard 
FILM LAB: Carmencita 
STYLIST / PLANNER: The Purple Chair 
FLORAL DESIGNER: Le Marché des Fleurs 
DRESS DESIGNER: Marlize Meeding 
HAIR & MAKE-UP: MHG Beauty 
STATIONERY & STATIONERY DESIGN: Papier Handmade Finery & Deerly Studio
VENUE: Dubai Desert