Sensual Desert Boudoir
When the sun sets over the Sonoran desert filled with cacti and huge fascinating boulders, the landscape turns into an enchanted desert dream.
We admire a flawless body aesthetically wrapped by gossamer fabric panels. We experience how seductive transparency plays with the advantages of a female figure. And we are enchanted by the sight of so much natural beauty. A delightful floral garter, beguiling floral headdress and harmonious earrings make these visions special, unique and inspiring.
Here, fine art photographer Amber Lacey let worlds collide that could hardly be more different to give captivating contrasts room to unfold. It is about sensuality and charm. About fantasy and inspiration.
With this ode to beauty and freedom, Amber Lacey inspires us. Her expressive images transport us to daring landscapes, enchant us with natural flair, and introduce us to a sensual side of aesthetics.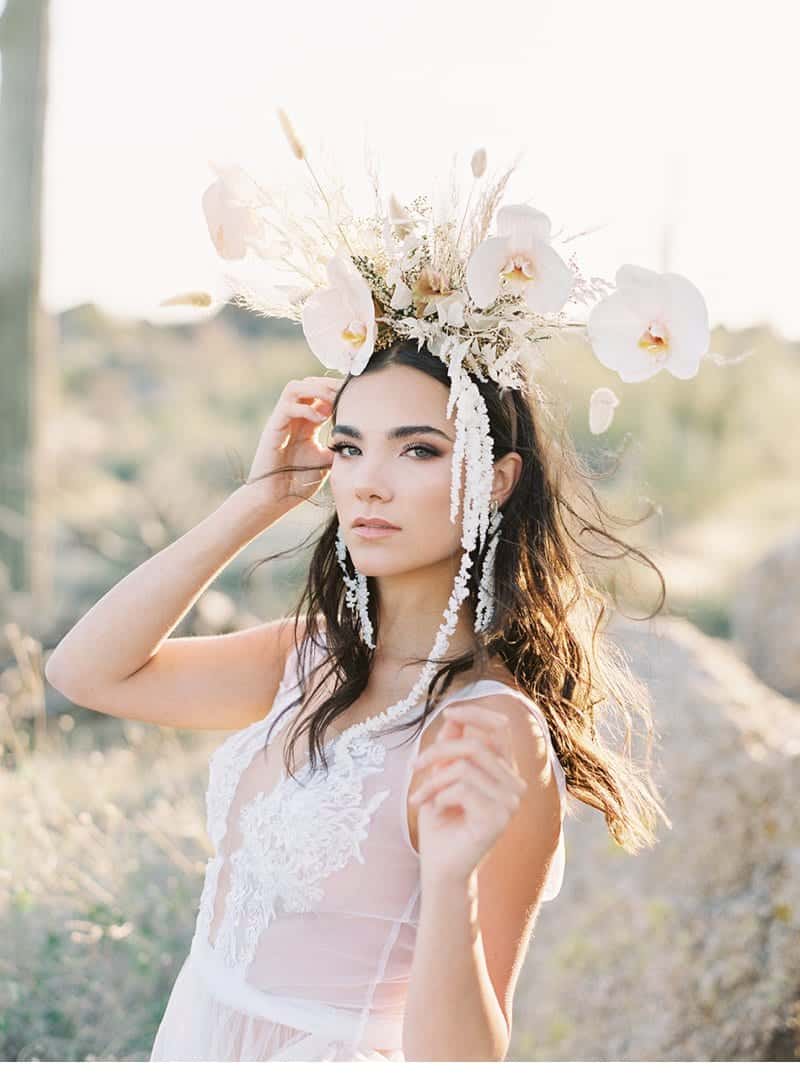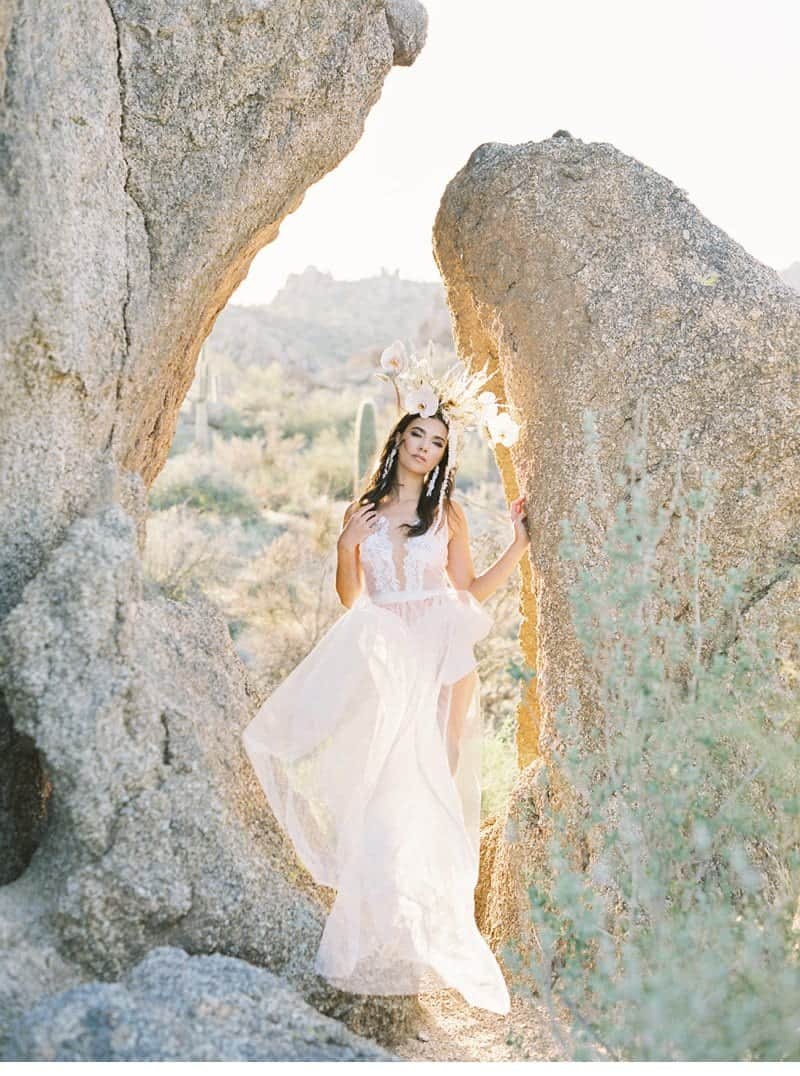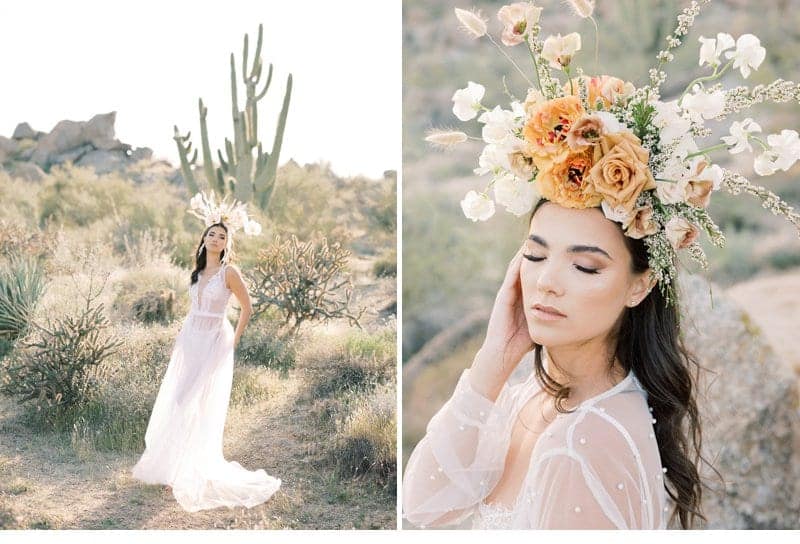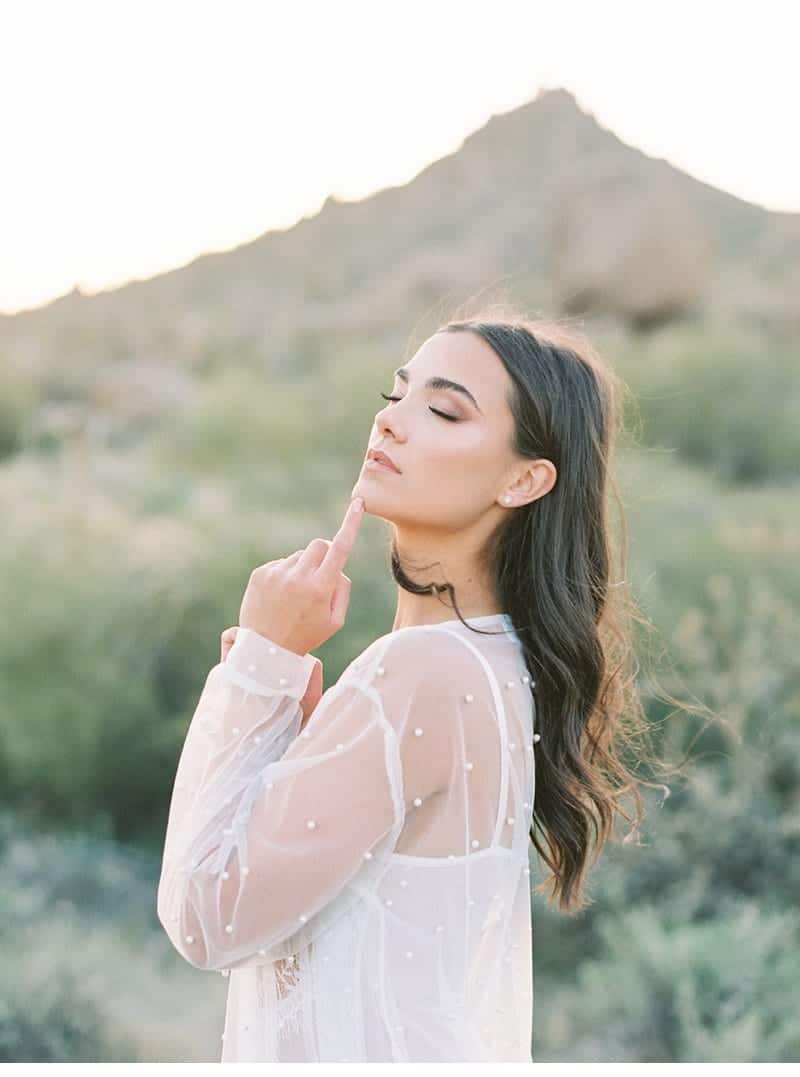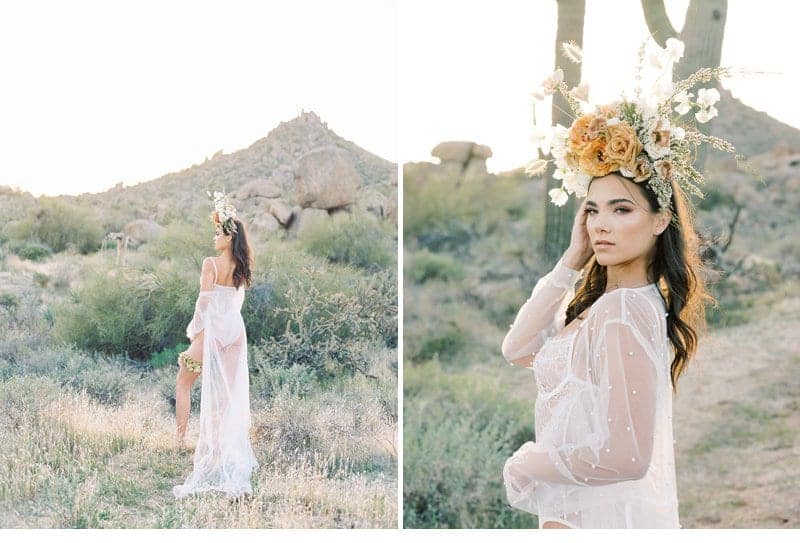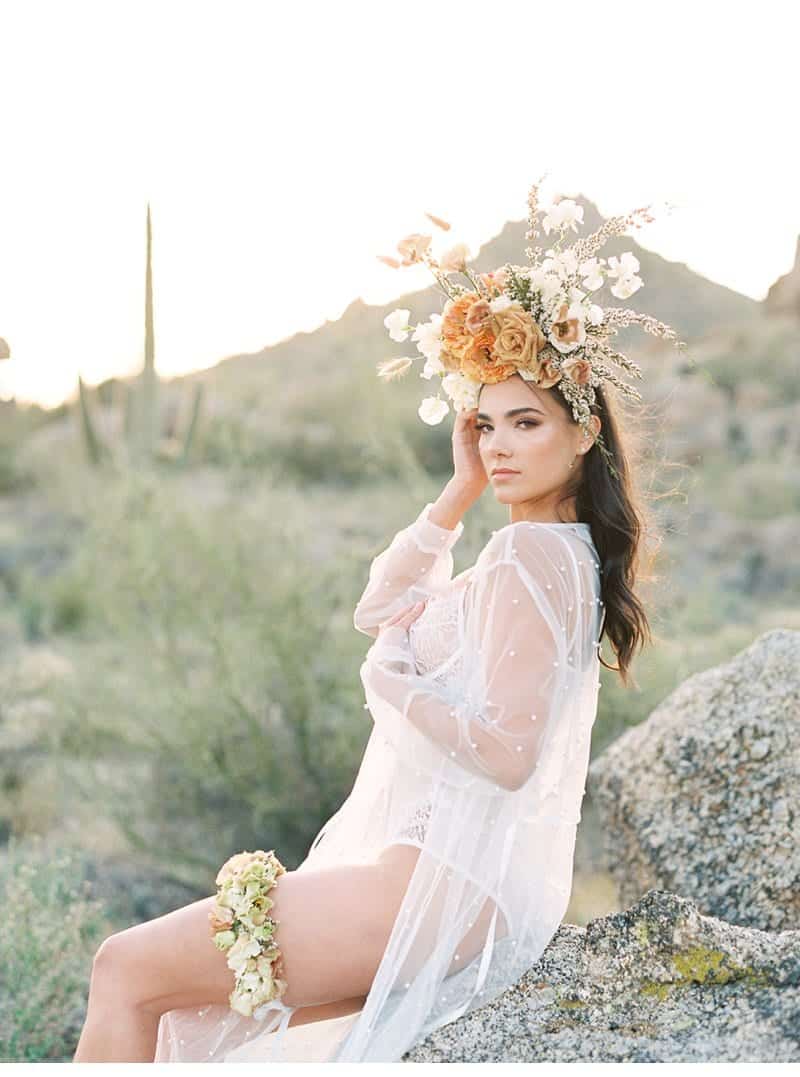 Visionary/ Photographer: Amber Lacey Photography
Florals: Florals By Kris
HMUA: Natalia Kovchan
Model: Peyton Toledo
Agency: Ford