Sensual femininity at Chateau de Varennes
The magnificent Château de Varennes was this time the backdrop for this shoot, planned and realized as an ode to femininity by Anne-Clothilde of Hedhera. Under the artistic direction of LMD Conseils and together with an impressive Tem, a concept was created with much love and dedication that enchants.
Géraldine Leblanc inspires with her talent for stylish photography and takes us on a beautiful journey of inspiration and aesthetics with her poetic imagery.
Anne-Clothilde of Hedhera tells us, "To immerse yourself in this shoot with us, we invite you to close your eyes…. As in a dream, the atmosphere is foggy. We see a bride strolling and wandering around the castle the day before her wedding. The movements are slow and rhythmic at the same time, interrupted by the beating of her heart, so much excitement is involved! She plays with the materials of her veil with delicacy and sensuality. She plays with the flowers she envisions for her wedding. She perfumes herself for this very special day. She dreams of the beautiful lingerie she will wear on her wedding day, of this boudoir session that represents this moment so intimate and personal. She makes her skin and neck look like an ode to femininity. The atmosphere is feminine and poetic. This is her moment, which she decides to live alone with her only companions, pastries and a bottle of champagne. She plays, she dances, she imagines the day when she will say that all-important "yes" to the man who will support her for the rest of her life. She has dreamed of this moment since she was a child, today this precious moment has come more than ever.
She decides to wear her dress, this beautiful dress by Mademoiselle Rêve with the delicate pink reflections that symbolize romance and femininity. She plays with the materials of her dress, which she wears with great pride. In it she feels strong, invulnerable and full of determination. The movements accelerate, impatience is stronger than anything else, she runs to imagine this dress in the place where she will tell her wishes to the promised one. She pulls the majestic flowered cape over her dress and she is already in ecstasy, playing with it in the chapel of the Château de Varennes, the place of her wedding.
As in any dream, all good things come to an end. While she is at the height of her joy, we see her in her bed with a gorgeous floral mask over her eyes. She wakes up and realizes it was all a dream! The dream of her life, the one she will live tomorrow….
The design of this shoot was thought by women for women, in search of femininity and sensuality. Inspired by painters: Gustave Jean Jacquet, François-Hubert Drouais or even Léon François Comerre, we imagined a true ode to femininity. La Maison Dautel flowers are in shades of vine leaves, blush, cappuccino and beige. Several compositions are present on the shoot: the fan, the sleeping mask and the floral structure behind the model during the boudoir session. The idea was mainly to play with all the raw materials used for the wedding: Tulle, flowers and many details of veil, silk, chiffon, lace, petals…"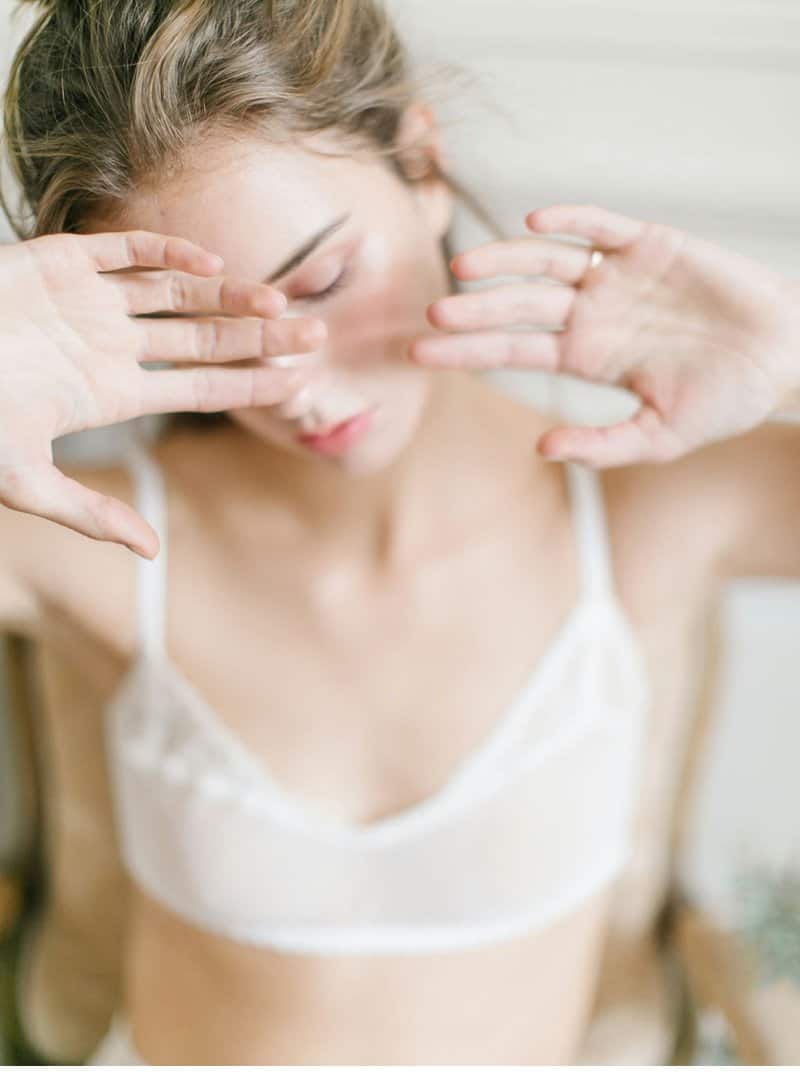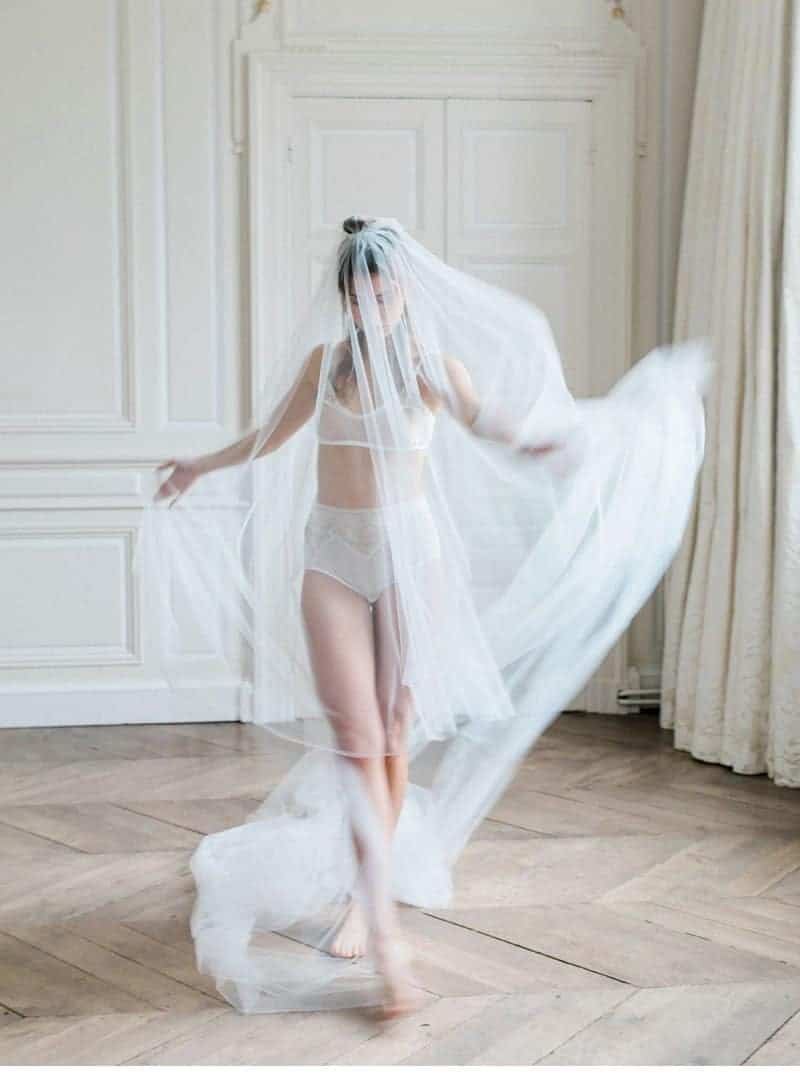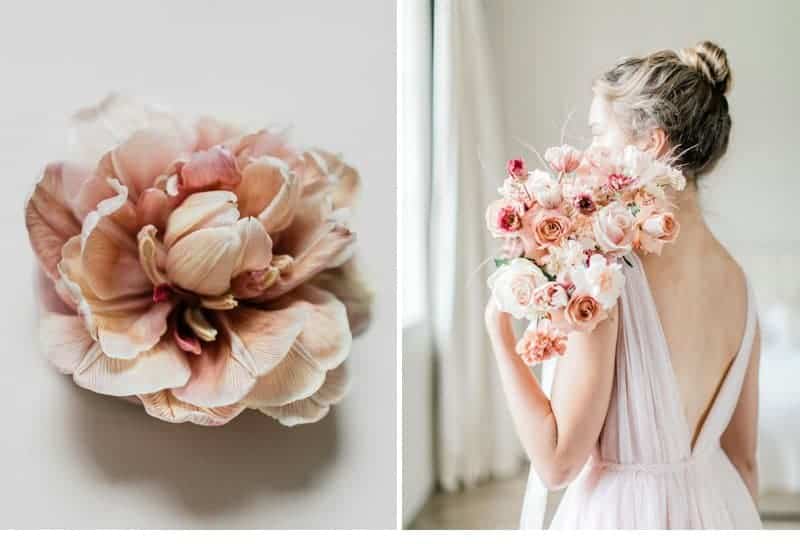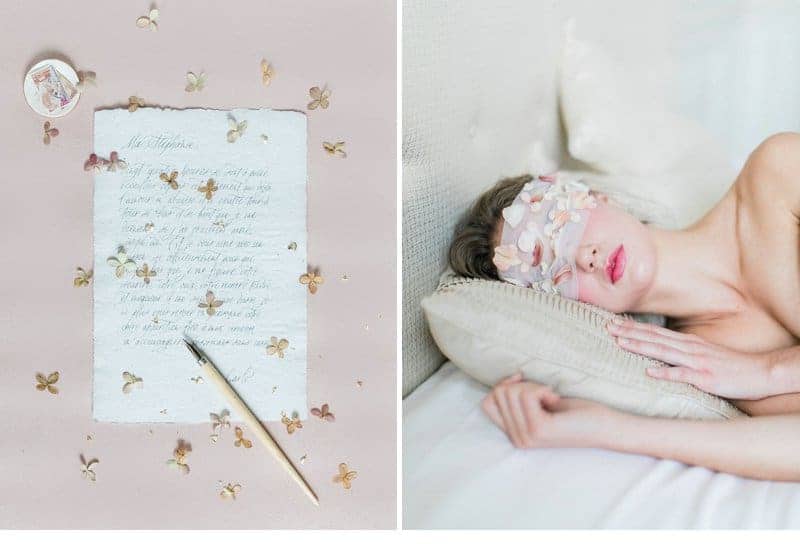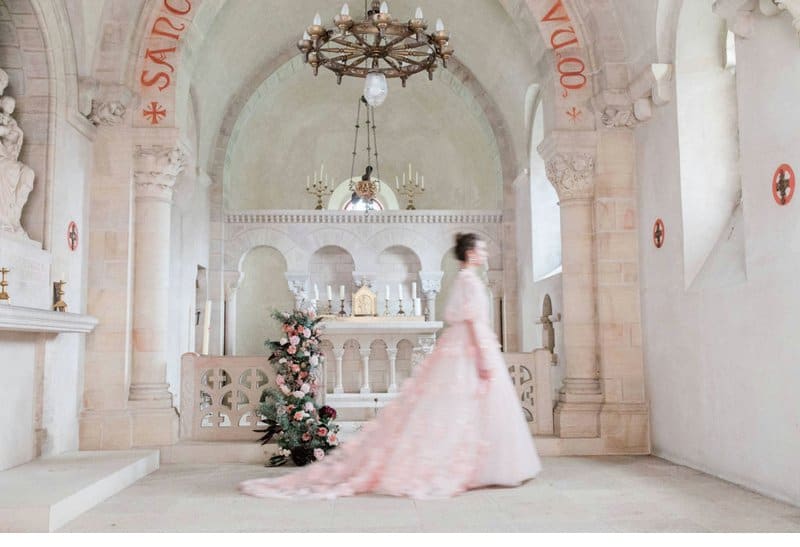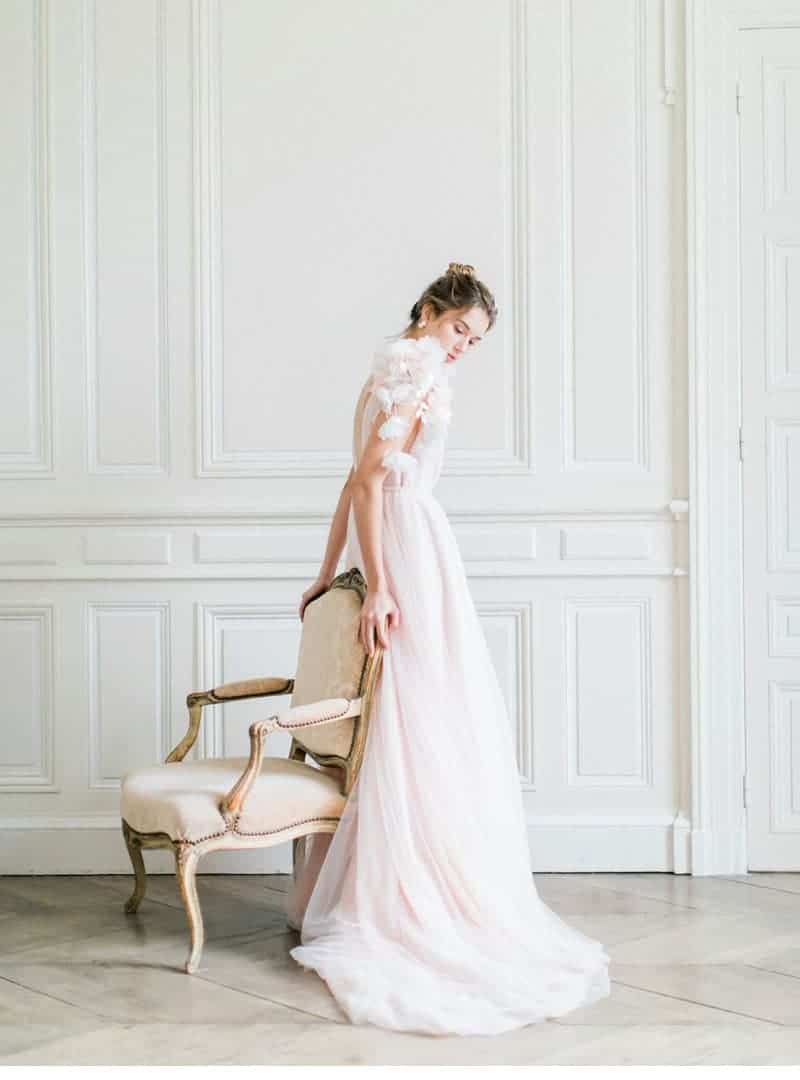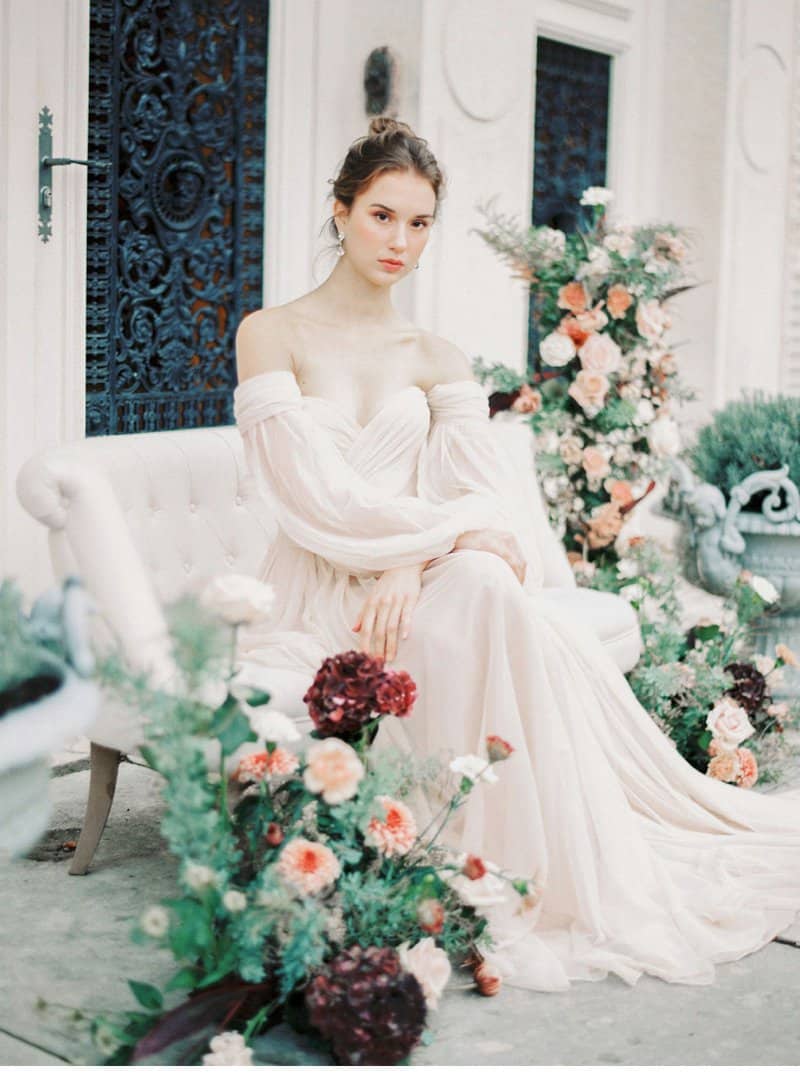 Photographer: Géraldine Leblanc
Planning & Coordination: Hedhera
Venue: Château de Varennes
Artistic direction: LMD Conseils
Florals: La Maison Dautel
Dresses: Mademoiselle Rêve
Hair & Makeup: Reina Kim
Shoes: Bella Belle Shoes
Stationery: Bonjour Paper
Love Letter: Zoé Zephyrr
Cake: Wedding Cakes & Co
Boudoir: Atelier 1904
Accessories: Lindsay Marie Design
Film Lab: Carmencita Film Lab