Sleeping Beauty Boudoir
A sea of flowers serves a sleeping beauty as a fragrant bed as we lose ourselves in her sight and the images of this Sleeping Beauty Boudoir.
Nude, soft skin tells of seductive seduction, barely noticeable lingerie of irresistible sensuality. We listen fascinated.
As if we kissed her awake, she slowly opens her eyes and a blessed smile flits across her face. Under the gossamer-soft fabric we can assume her narrow silhouette.
For a brief moment she remains in her position, enjoying the feeling of floating freely and carefree on a cloud of flowers…
The impressive shots of Sarah Carpenter, who has reinterpreted a successful ballet with this styled shoot, show aesthetics and grace at its best. "I based the entire premise of the shoot on the Sleeping Beauty Ballet." she proudly revealed. "I decided early on that I would let it be a boudoir session to highlight the female form without the distractions of a beautiful gown."
In the nearly 100-year-old  Rainier Chapter House in Seattle, the photographer found a suitable location therefore, in which past and present unite under a historic roof. Perfect for the clash of the classic ballet and her modern vision.
With an intriguing flower array of Botanique and a few gauzy trimmings, Sarah Carpenter finally arranged motif after motif, capturing each one in an unmistakable manner. Here she shares her favorite pictures with us.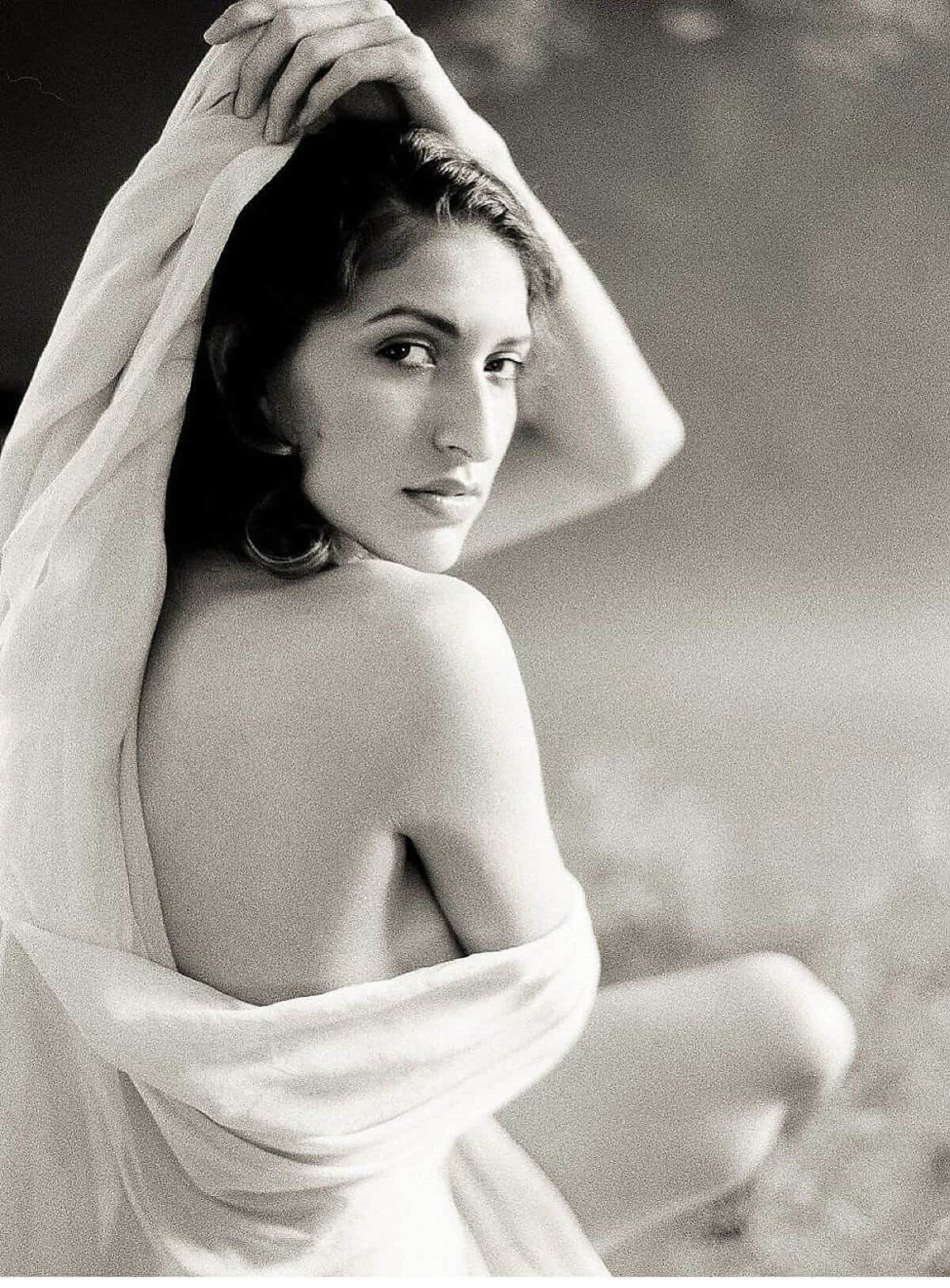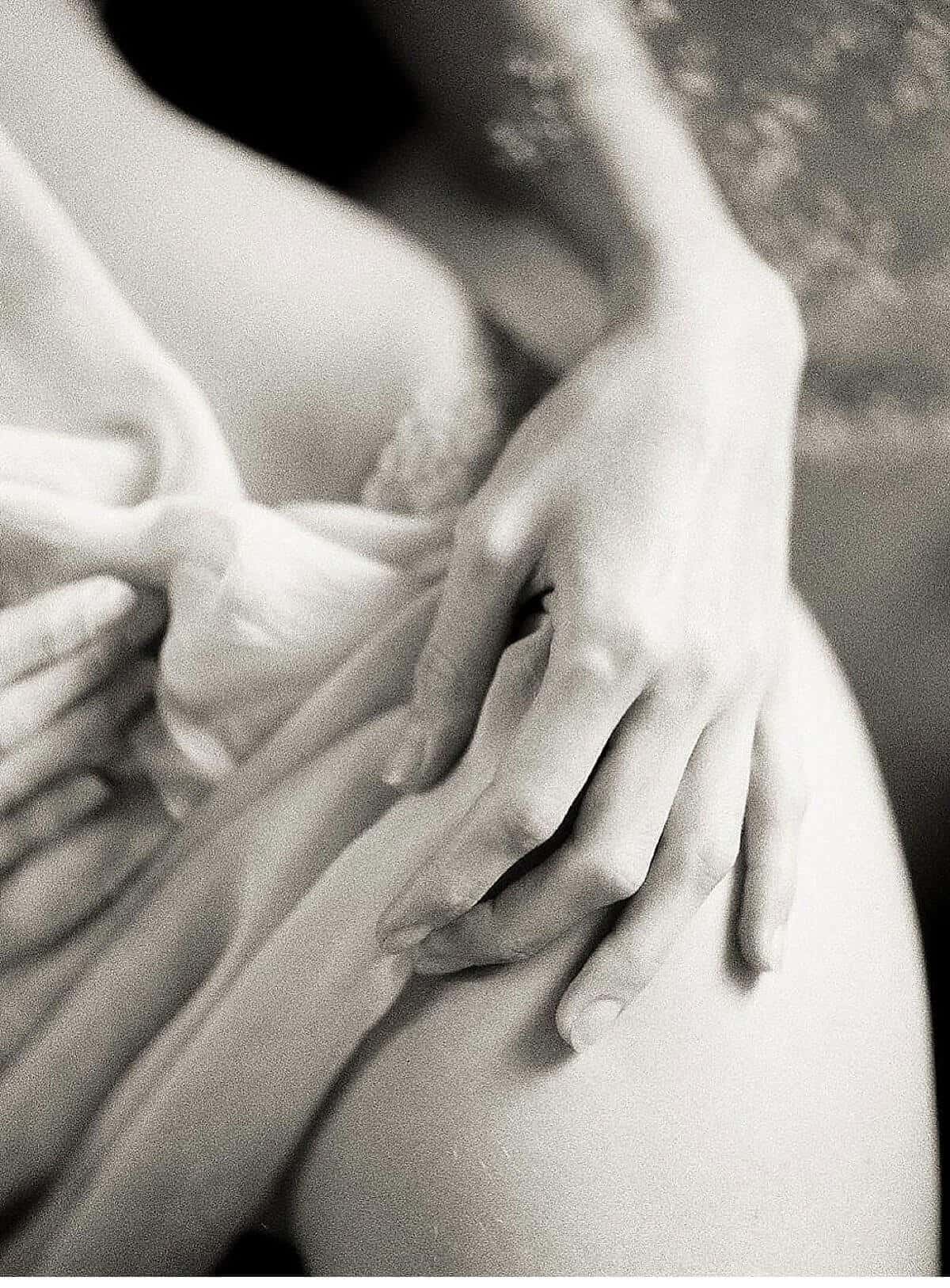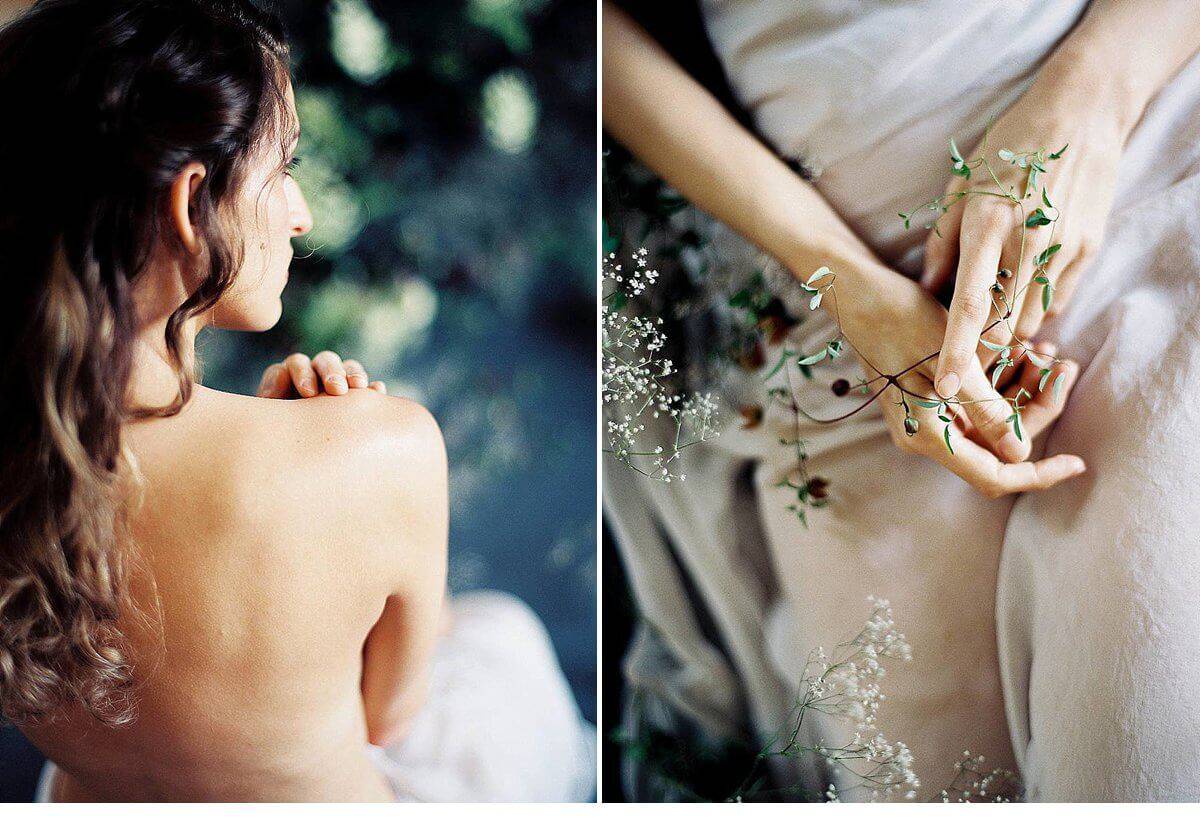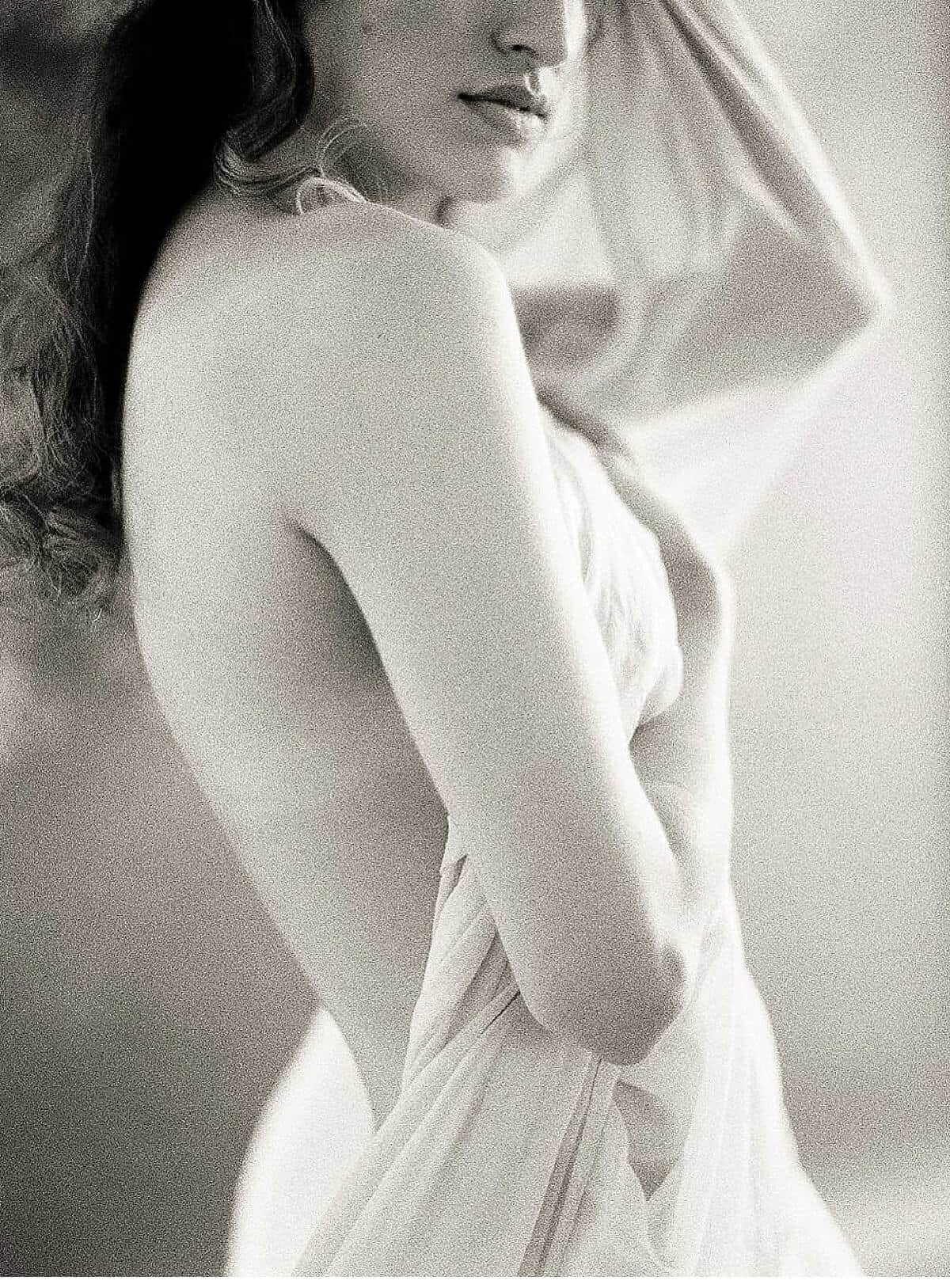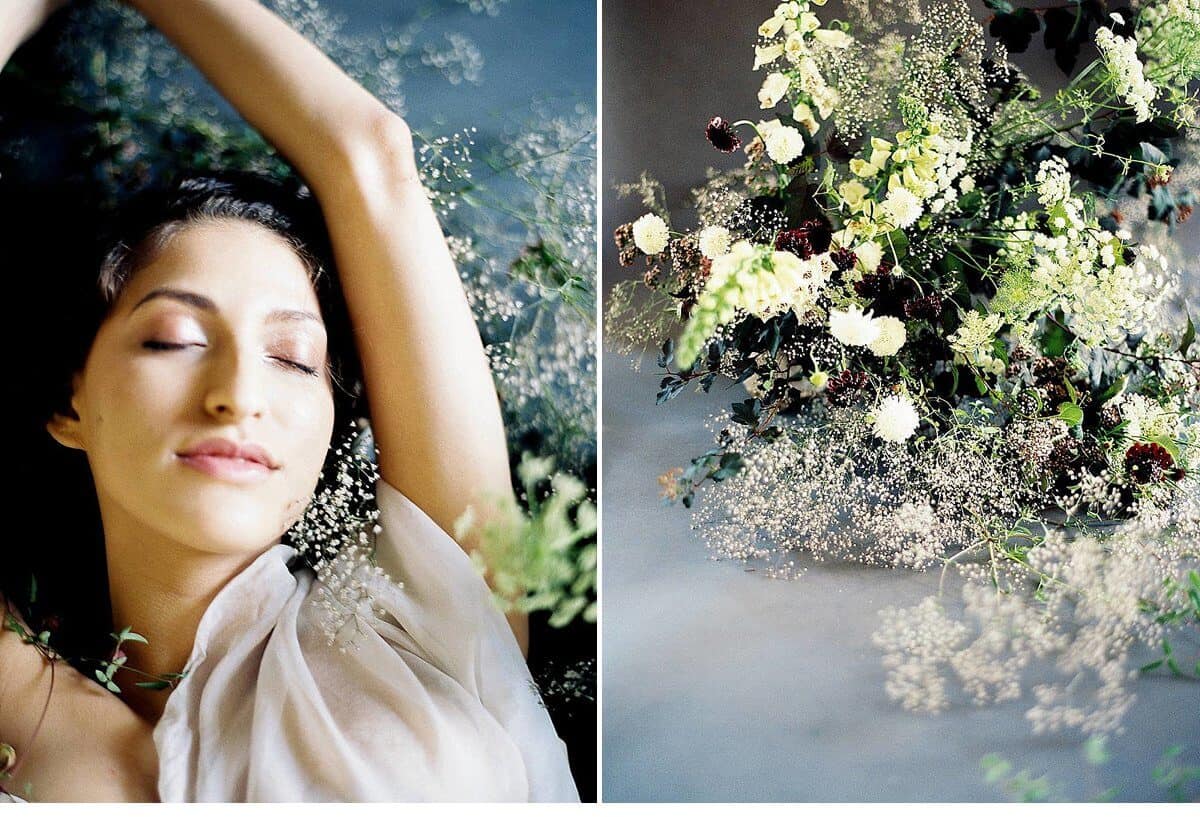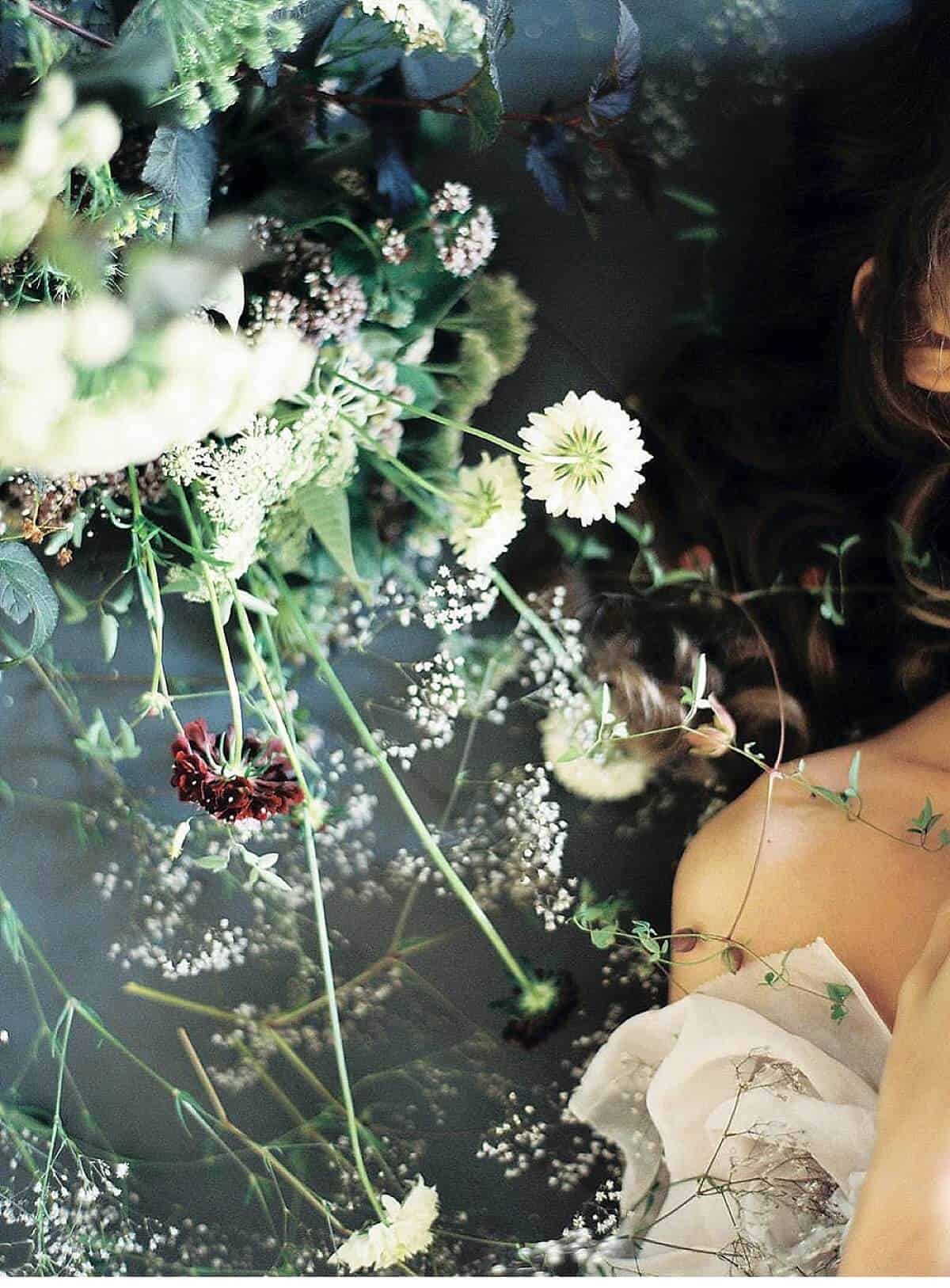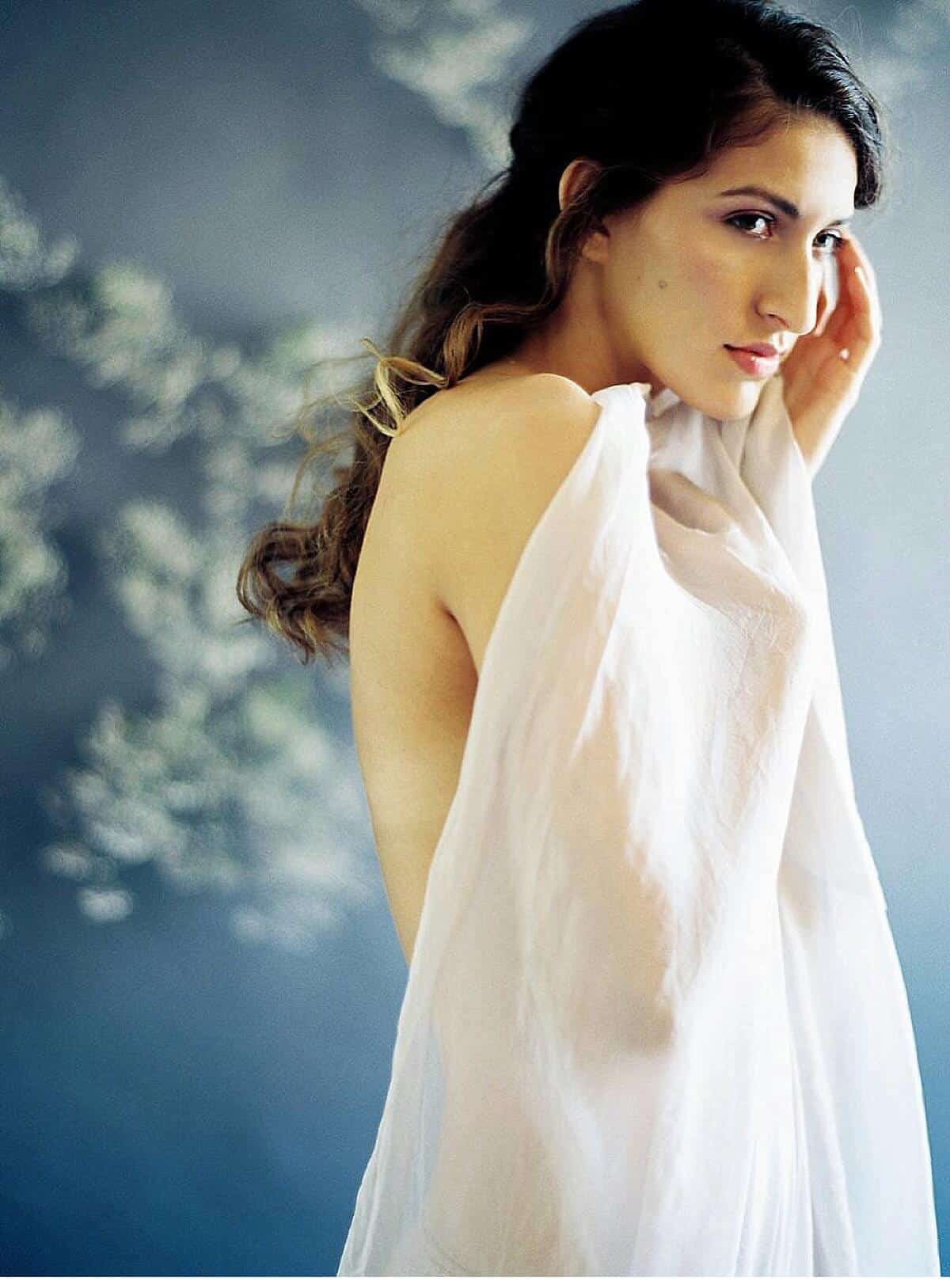 CREATIVE DIRECTION AND PHOTOGRAPHY: Sarah Carpenter Photography
FLORAL DESIGN: Botanique
HAIR AND MAKE-UP: Jen Lagers
VENUE: The Rainier Chapter House
SILK: Froufrou Chic
MODEL: Alex Fernandez of SMG Model Management