Small Village Wedding with Italian Flair
We almost did not notice that this touching Tuscany wedding actually took place in Arizona. Too convincing was the ivy-covered facade of the house, too imposing the pines protruding behind the walls and too authentically was the Italian flair that was spread.
In fact, we are in Tlaquepaque, Sedona. A very special place, which inspired event designer Erika Kobziak to an equally special shoot. "It's vine-covered walls, cobble-stoned paths, and arched entryways create a feeling that reminds me of an intimate, small town in Italy. In this town, every family has known each other for generations. They celebrate life together, break bread together, and attend mass each Sunday together." And this little town came to life in Arizona.
With the energetic support of a wonderful team her story got a frame. "In this town, love is present in daily life and practiced by the villagers, in how they greet each one, with warm smiles, a kiss from cheek to cheek, embraces, and loving words. It is the ideal setting for a wedding where is felt deep in the heart."
Piece by piece, this frame got filled with small and large pieces of art. Shasta Bell Calligraphy created graceful stationery that seemed to come from an Italy before our time and Dessert First by Veronica conjured up a simple, two-story wedding cake that blended harmoniously with the innocent white flowers of Monarch Florals into the overall picture.
In the end, the team crowned their artwork with a charming bridal gown by Carol Hannah and filigree headpieces to bring the lightness and freedom of a true Tuscan wedding to Sedona Arizona.
You want to know how the story ends? Then sit back and enjoy the fantastic pictures shot by Andrew and Ada Fine Art Photography!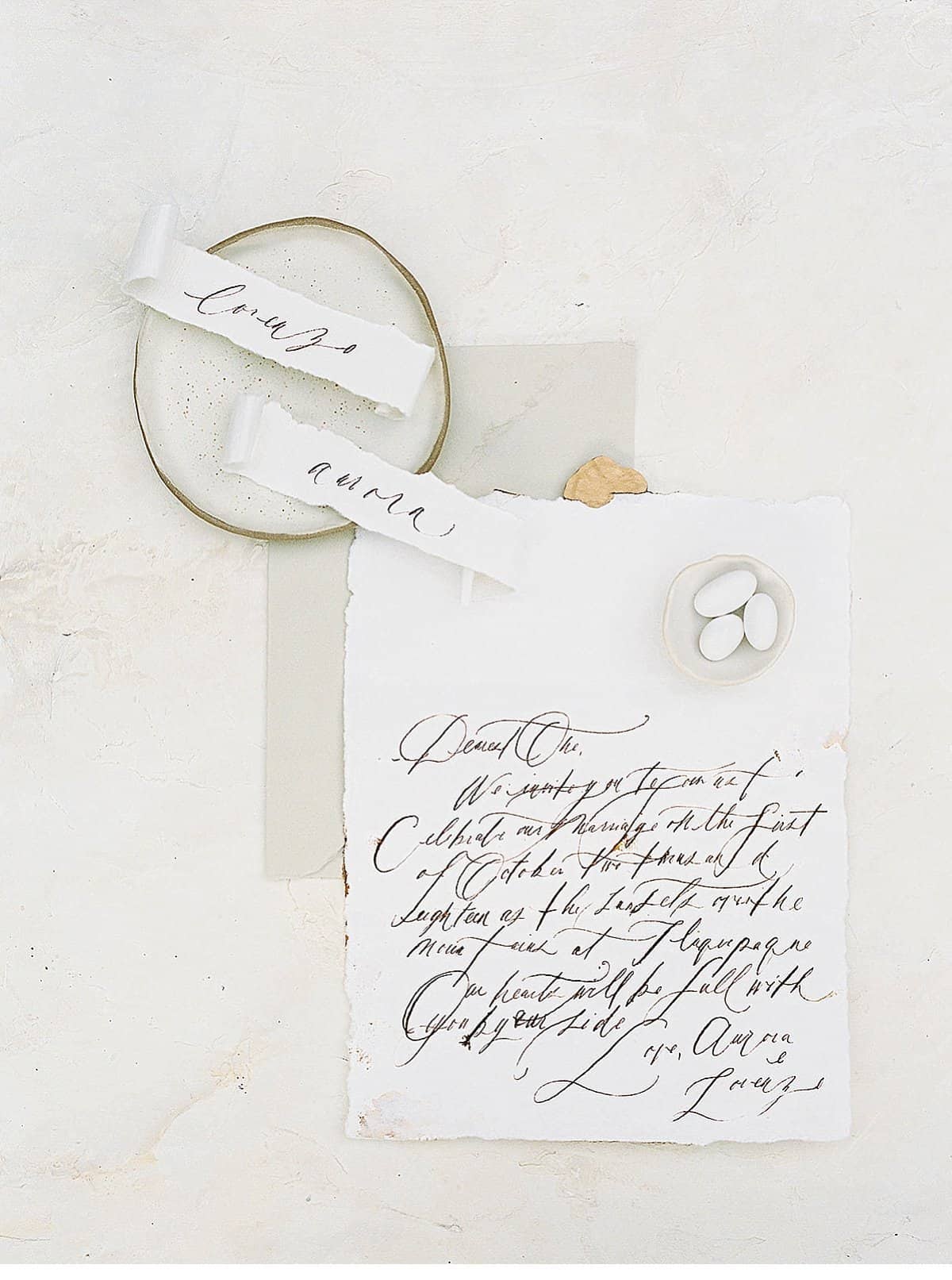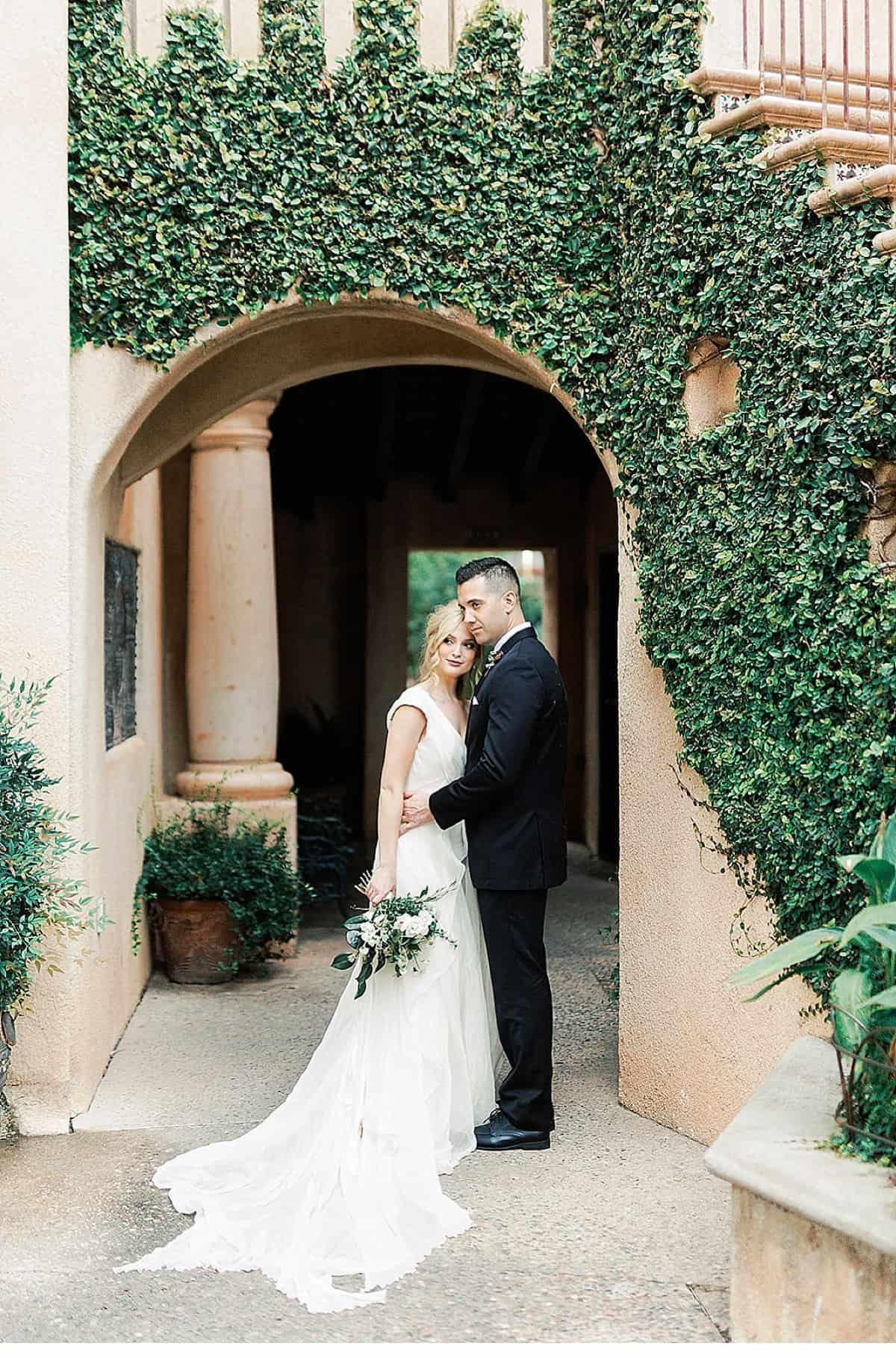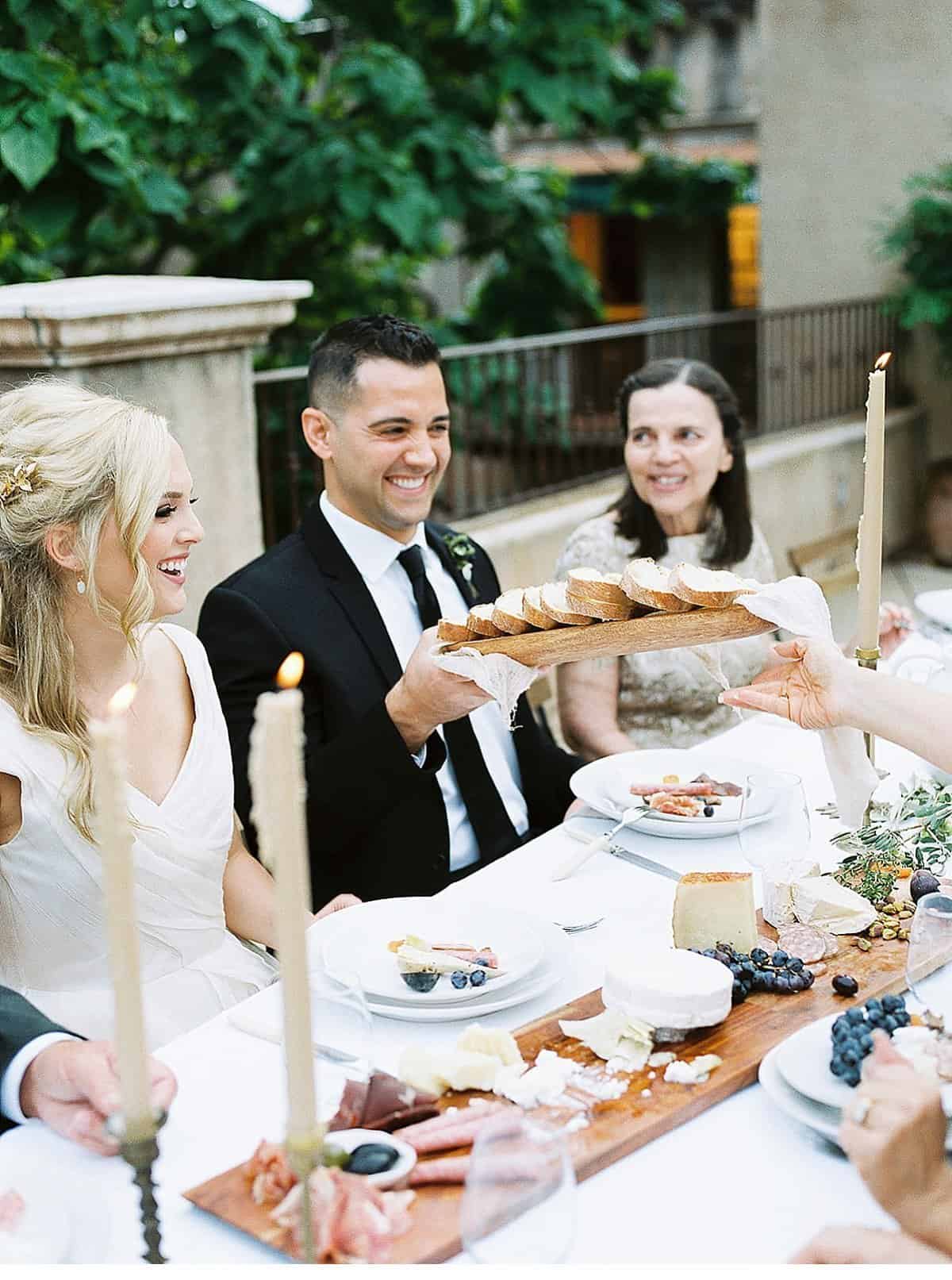 Planning and Design: Erika Kobziak
Photography: Andrew and Ada Fine Art Photography
Stationary: Shasta Bell Calligraphy
Florals: Kourtney with Monarch Florals
Dress: Carol Hannah
Hair and Make-up: Kiana Waltz
Ring: Ashley Zhang
Cake: Dessert First by Veronica
Catering: Creations in Cuisine Catering
Ribbons & Silk: Silk & Willow
Ceramics: By Priscilla Lee
Candles: Creative Candles
Rentals: Verve Events & Tents
Table Top Rentals: Erika Kobziak Rentals
Shoes: Bella Belle Shoes
Suit: Celebrity Tux & Tail
Hair Piece: Corbielle by Ada
Couple: Tayler Ball & Justin Low