Something Grey
The exciting pictures by fine art photographer Karina Papadopoulos show that a bride dressed all in grey can be at least as beautiful and desirable as a bride dressed all in white. Especially when she blends in with the color palette of her own wedding in such a special way…
Admittedly, with her bright red hair, the chosen bride is a unique beauty anyway, which gives this shoot that certain something. And yet, without the right setting, the detailed ambience she´s surrounded by, she would only be a beautiful, young woman.
This is exactly the setting that the photographer and Anna Kloster from the Kloster Festfein Boutique created together to inspire bridal couples who are looking for wedding inspirations outside the mainstream.
With great dedication and a trained eye for details, they transformed Die Pulverfabrik in Rottweil piece by piece into a bubbling oasis of inspiration, in which industrial chic, haute couture flair and natural charm melted together. A particularly important element was the floral artwork by Simone Rottler from Vergissmeinnicht Blumen, who stylishly rounded off every motif with fresh roses as well as with dried pampas grass.
So if you are one of the brides looking for the extraordinary for one of the most beautiful days in your life, then you should definitely not miss the vivid pictures in Karina Papadopoulos' gallery!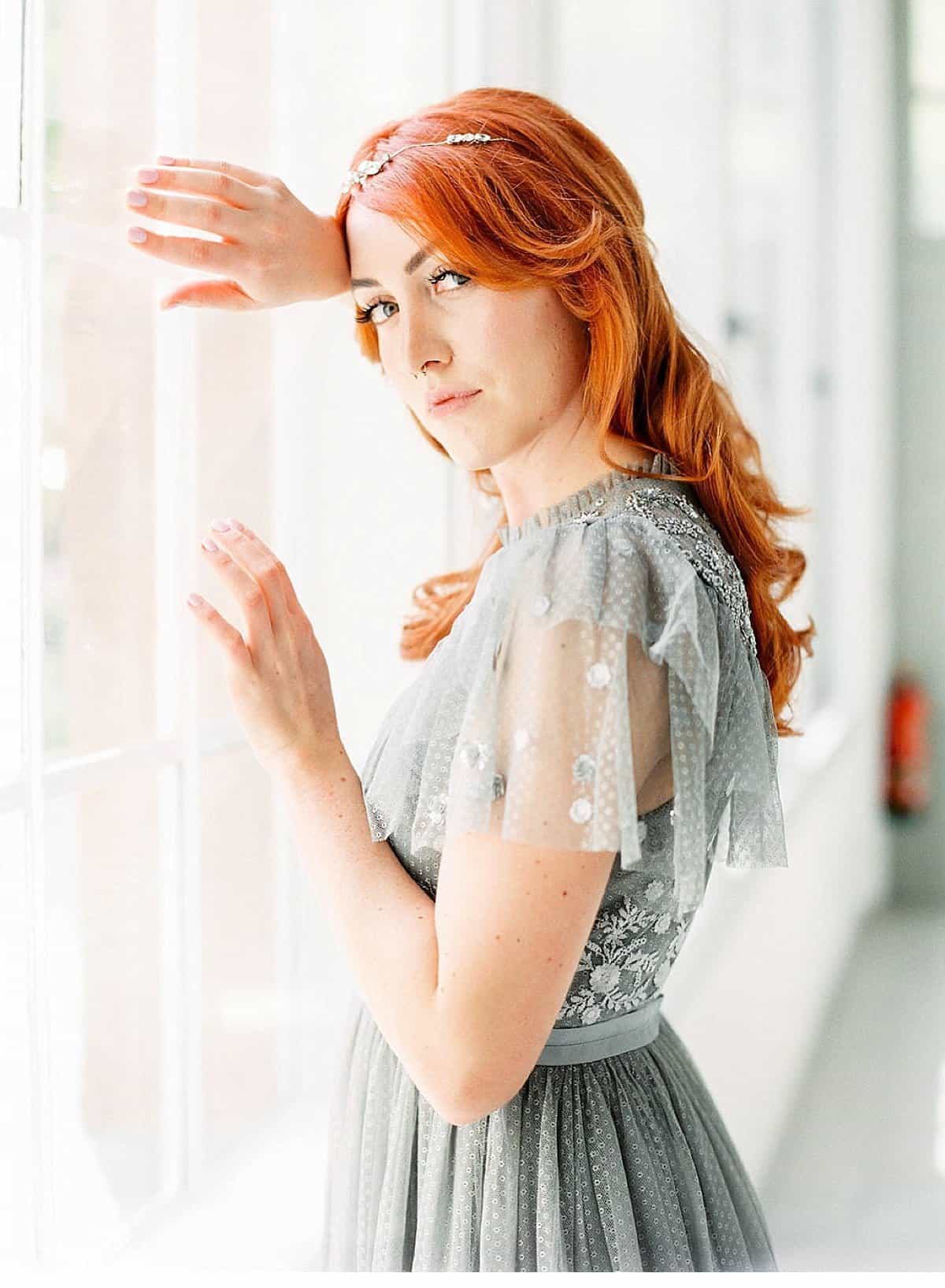 Concept & Photography: Karina Papadopoulos
Concept & Organisation: Kloster Festfein Boutique – Anna Kloster
Location: Die Pulverfabrik
Decoration: Kloster Festfein Boutique + Karina Papadopoulos
Hair & Make-Up Styling: Ferda Sirin
Flowers: Vergissmeinnicht Blumen – Simone Rottler
Stationery: Kloster Festfein Boutique – Anna Kloster
Jumpsuit: Emanuel Hendrick
Headpieces: La Chia
Facinator: Belle Julie
Videografie: Ben Tischhauser
Models: Tanja und Jan