Sophisticated and Elegant Wedding Inspirations in Georgia
There is no doubt that a royal wedding could be an obsession for many modern brides. Elegant and sophisticated details, yet minimalist in color palette, eye-catching accents of white, gray and gold, a historic estate as a venue, a young and stunning couple with sparkling eyes – these are just some of the features of this inspiring wedding shoot in Kakheti, Georgia, created by Grey Chic Wedding for Tamara Gigola's workshop.
With Tanya Starling's stylish images, we now travel to Georgia and get inspired by her stunning shots and the crativity of a great team.
From Tanya Starling: "Georgian history is very rich with royal influence and the Kingdom of Kakheti has its special medieval monarchy heritage. Vazisubani estate couldn't be more ideal location for a royalty inspired wedding. With its history coming from the end of 19th century when a famous Georgian nobleman built an estate alongside with his winemaking business and later once-prosperous palace and vineyards deteriorated, now estate is fully renovated and turned to a splendid boutique hotel which creates an iconic destination for many locals and travelers.
The estate is surrounded 360 degrees with endless plates of vineyards and from the pool area one can enjoy the stunning view of Georgian mountains stretched out at the distance.
The decoration of the estate interior is carefully designed with its Victorian-era furniture handpicked from UK auctions which is adding even more royal feeling and atmosphere. The wedding dinner is arranged in a beautiful estate terrace. White flowers of lilies and jasmine, amethyst blue, grey and golden tones of the stationery and calligraphy are a perfect combination to complement the royal-themed wedding decor.
The wedding couple is young, ambitious and they enjoy each other company. While this was a styled shoot, the couple seemed to have been blown away and the sparkle between them became totally authentic. The flame was so obvious that there was no need to play, the air was filled up with this organic in-love vibe.
The bride wears two gowns, the first one by Katya Kutz, elegant and chic for the first part of the day as well as wedding party with bridesmaids. She is fragile and flirty, yet keeps her chin up and back straight just like a real princess when she walks down the stairs to her fiancée. She feels graceful and comfortable wearing splendid dress and accessories. The second gown from Murashka Official is opulent, sexy, asymmetric airy sleeved and now with a fixed bridal hair creates a light and airy feel of being carried away in dance with the wind.
The groom is outgoing, charming and smart. His touches are gentle and caring and hi is looking at his fiancée with love and admiration.
The bridesmaids are wearing black dresses to create an elegant contrast with the white tones of bridal dress, pastel-toned walls of the estate as well as soft white décor and stationery. In the influence of Dolce&Gabbana trends the entire wedding setup is elegant, chic, minimalistic and exquisite."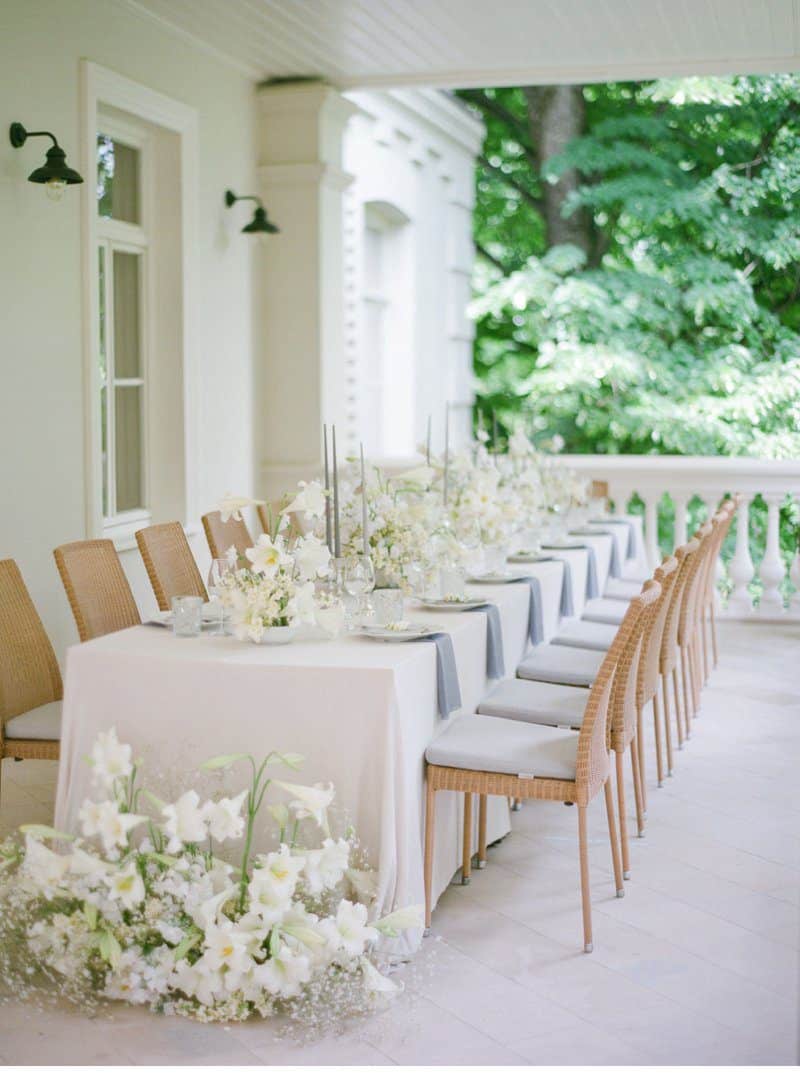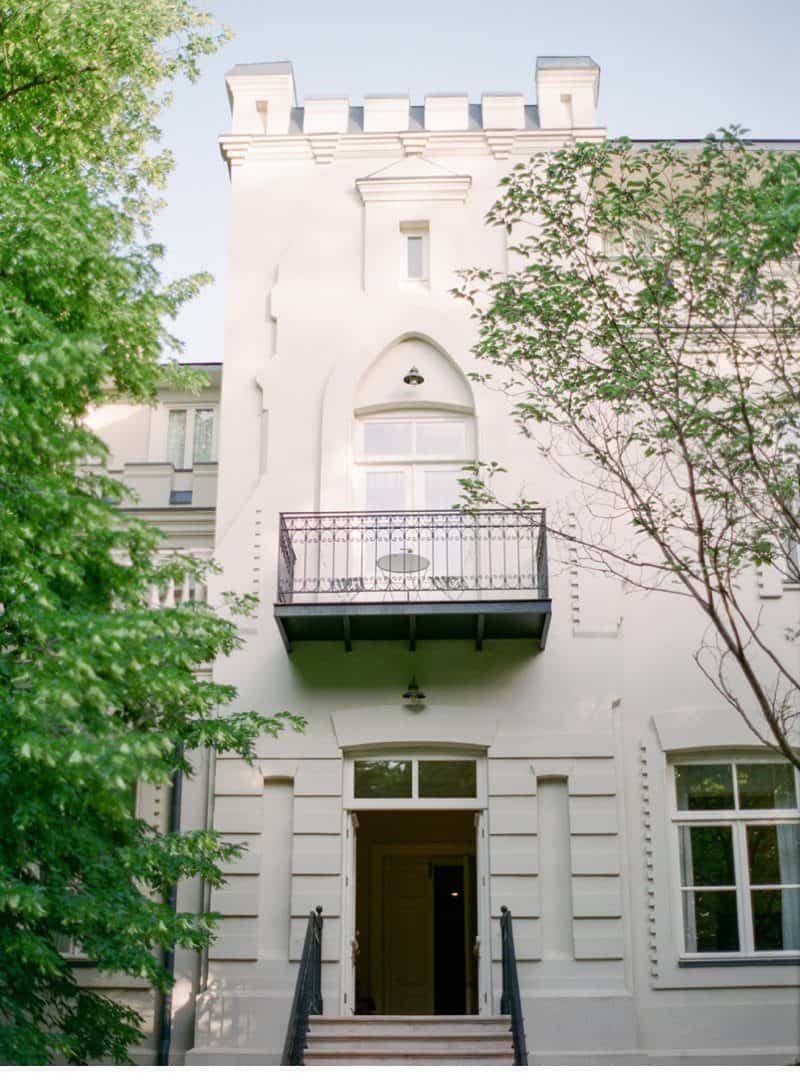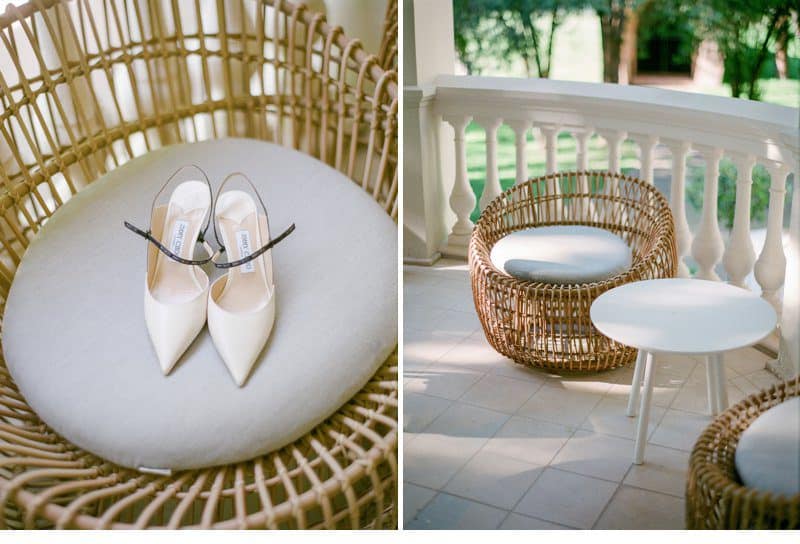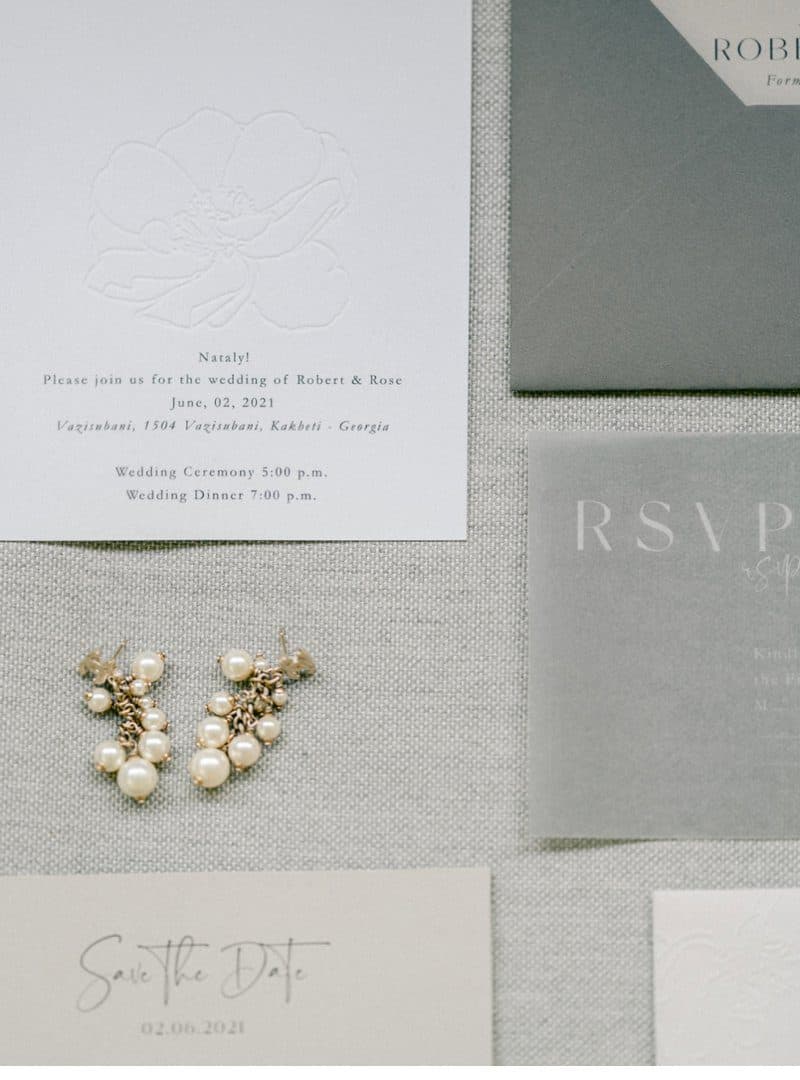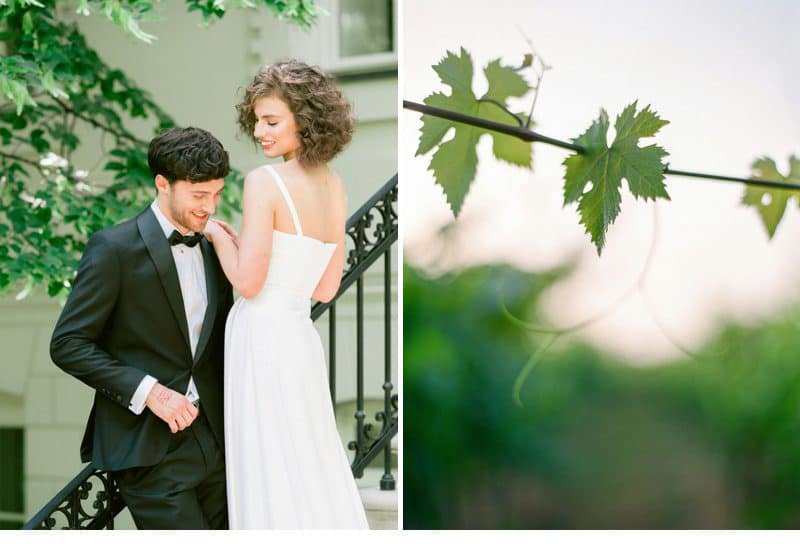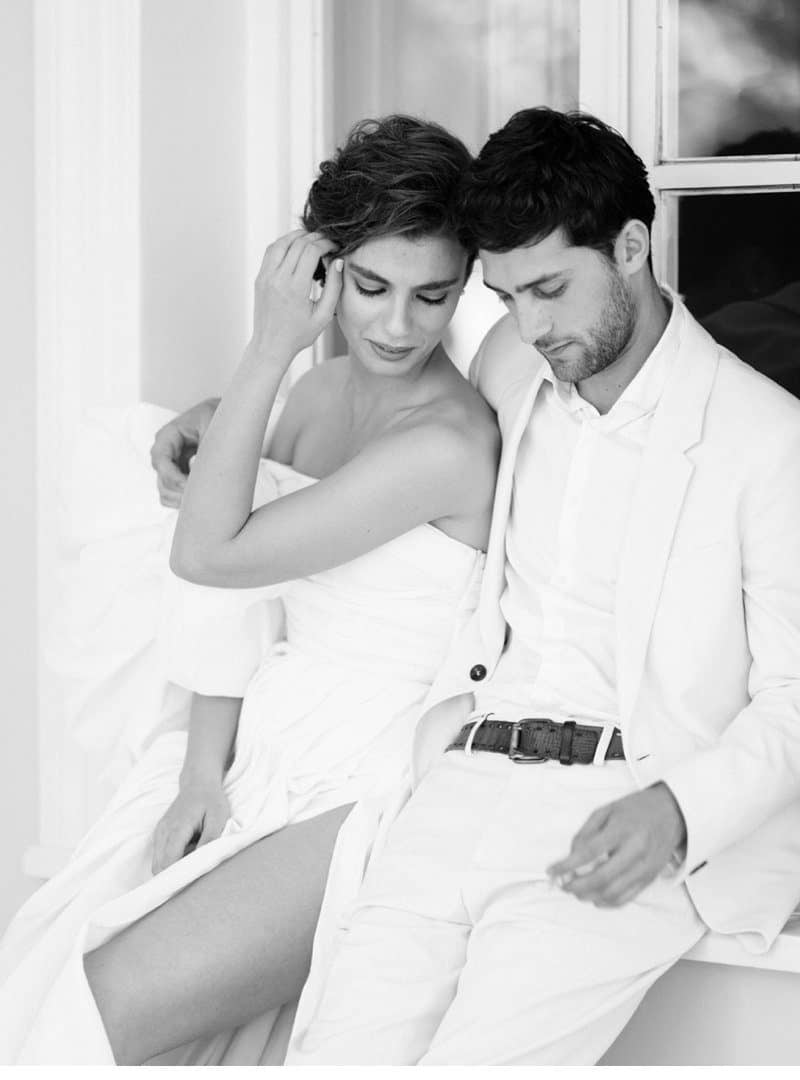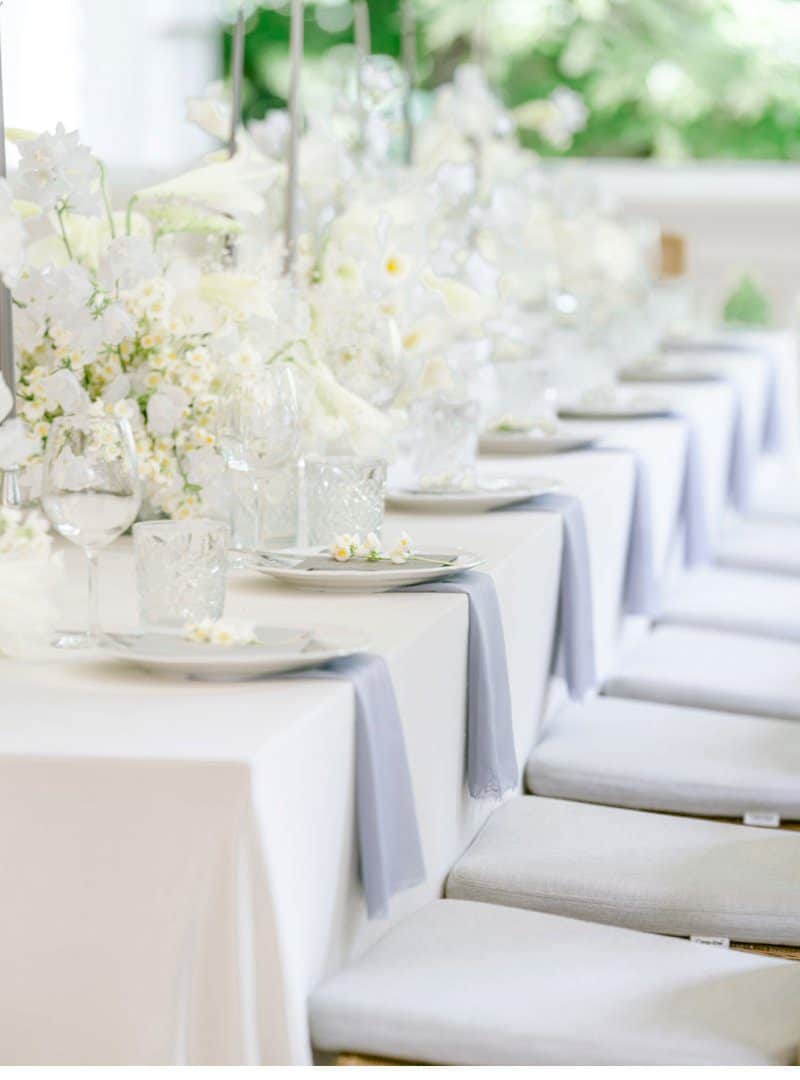 Photo: Tanya Starling
Concept, planning, style: Grey Chic Wedding
Workshop organizer: Tamara Gigola
Floral: Dinara Almenova / Story Events
Muah: Keune / Balmain Hair Couture
Bridal dresses: Katya Kutz and Murashka Official
Bridesmaids dresses: Anouki and Zimmermann
Suit: Manzetti
Shoes: Jimmy Choo
Stationary: Lupindesign
Candles: natureshades
Location: Vazisubani Estate
FIlmlab: Lighthouse Film Lab
Video: Kate Goodevents
Bride&Groom: Tamara / Vazha.G via Lookmodelsmanagement
Bridesmaids: Ninutsa / Tako / Mari Shavdia / Nino