Sophisticated Boudoir Shoot with Art Niveau Charm
We admire a flawless body aesthetically wrapped by gossamer fabric panels. We experience how refined transparency plays with the advantages of a female figure. Delicate skin tells of delightful seduction, barely perceptible lingerie beguiles with irresistible sensuality.
Aesthetic boudoir sessions like this one, from a workshop by Vivid Symphony enchant us with natural grace and a stylish imagery. The workshop consists of two parts: Boudoir and Flatlay. The two speakers from Vivid Symphony  and Marry & Lilo will allow participants to shoot both boudoir images and their own flatlay images, creating a full suite of images.
From Mila of Vivid Symphony: "We found inspiration for the boudoir editorial design concept in the location itself. We discovered a very exciting mix of art level and modern elements in the interior design. Especially the unusual dark shades of the rooms has a decadent charm. Contrasting the dark mood of the interior was our bride's first look: airy and bright.
The ceiling chandelier decorated with Viennese wicker, as well as the bedroom wall finished with a photo wallpaper, inspired us for the storytelling to include these elements in the stationery and also in the flatlay styling of.
The portrait is described by the French manufacturer as follows: Carried by an elephant adorned with gold and silk, the Maharajah's messengers set off into the tropical jungle. Before nightfall, a marriage proposal is delivered to the bride-to-be."
From Laruder Couture on the second look: "Inspired by the color scheme and patterns of the wallpaper, I designed the filigree lace with delicate vines and leaves. It was immediately clear to me that the black embroidery on a dark blue, fine tulle would round off the lace nobly. The highlight of the robe is the beautiful, long train, which gives the model a stately look."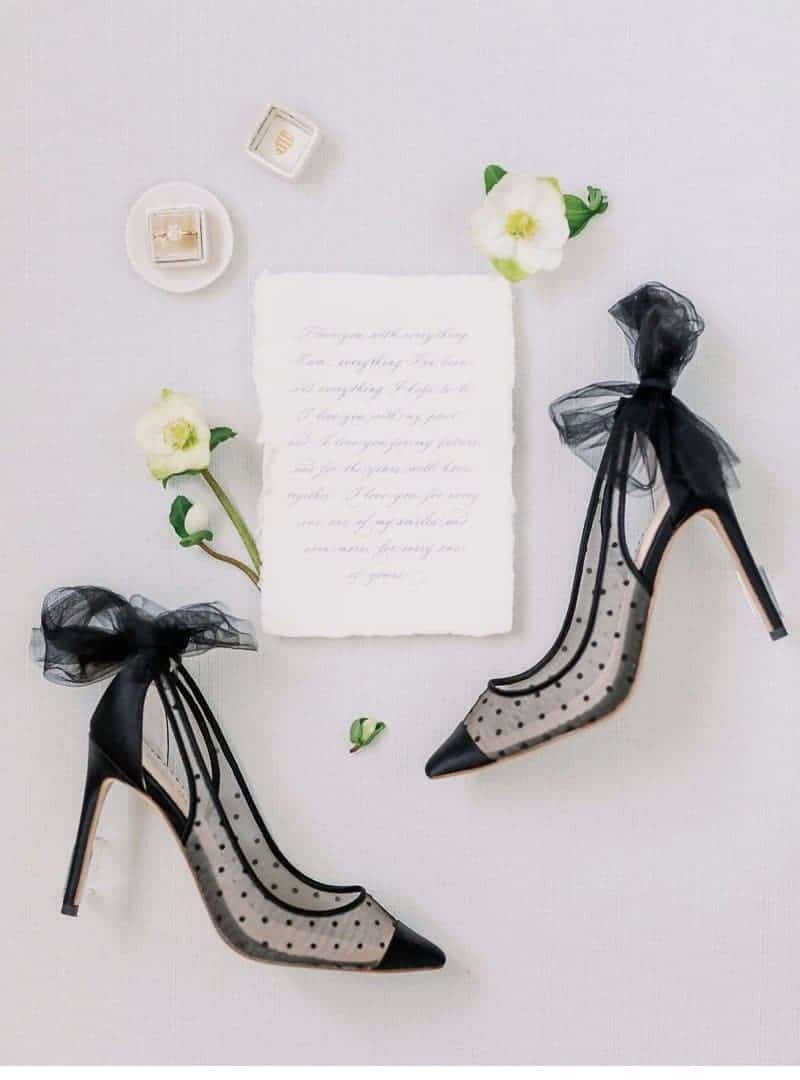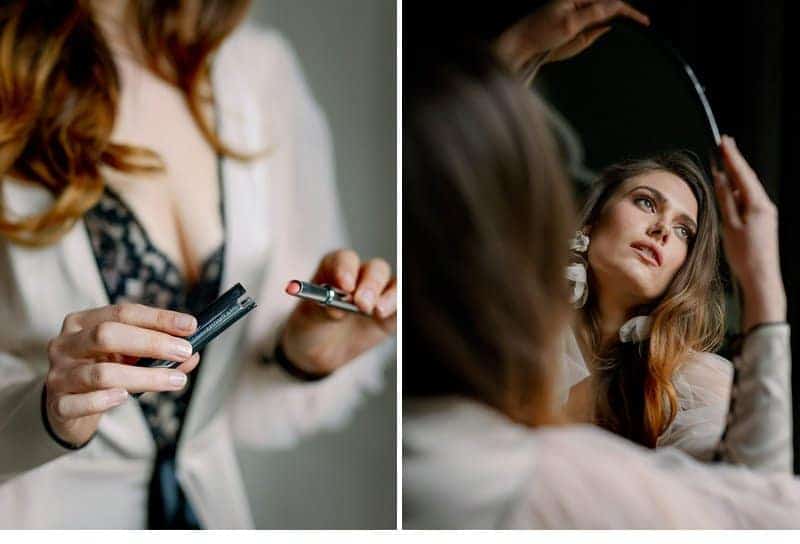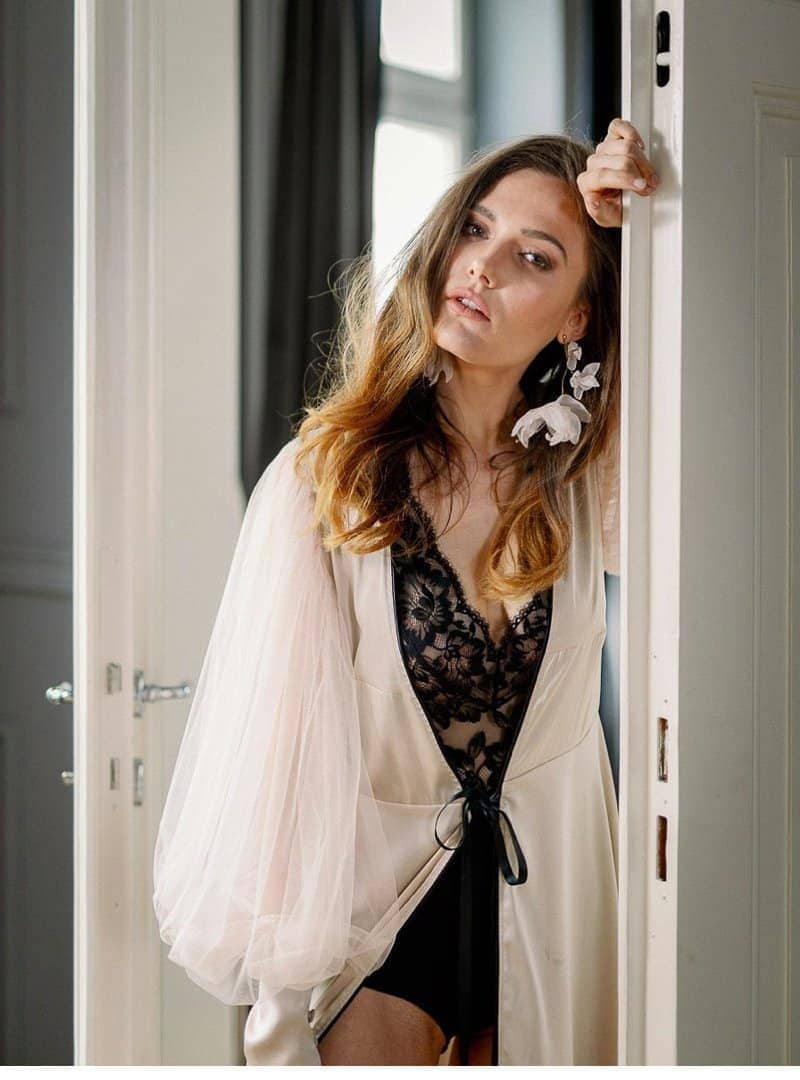 Photo, Workshop Speaker & Concept: Vivid Symphony 
Flatlay Styling, Second Speaker & Styling Props: Marry & Lilo 
MUAH: Annett Andres 
Shoes: Bella Belle 
Earrings: Decolove Atelier 
Flower Design: Die Blumenbindrei 
Lingerie: BHglich  
Dressing Gown: Ex Miss 
Boudoir Dress: Laruder Couture
Stationery: Pen to Paper