Sophisticated calmness meets urban style
Minimalism, extravagance and dreamy playfulness – creative oases of simple beauty and a breeding ground for inspiration for modern brides. Surprise with the unexpected, set accents and express your individuality.
In this extraordinary editorial by Mila & Stephan of Vivid Symphony, great attention is paid to this refined art form. Modern staged hairstyles, natural makeup and extravagant hair jewelry merge into a harmonious whole. Imaginative serenity meets urban style.
It is the way selected elements interact with each other that completes the overall picture. Innovative ways can also be found in the floral decorations and in the uniqueness and texture of the decorative elements.
We love to make innovative visions a reality with the expressive shots of Vivid Symphony.
From Mila & Stephan: "In this photo shoot we united the urban feel of modern Berlin with romantic nostalgia. We created 5 different looks with three amazing dresses from Luna Bea, Half Penny London and Lola Varma provided by Zo & Willow bridal fashion store.
Our model was the famous German blogger Sarah – we really fell in love with her charisma! In the location in the heart of Berlin, we found different rooms in unusual bright colors and the unique combination of original architecture from the beginning of the 20th century with modern furniture. The modern and feminine accessories from Maison Sabben, KJ Atelier and Jeonga Choi Berlin organically complemented each other. The cake and sweet pops from Süße Flora highlighted the playful mood of our beautiful model. The aristocratic stationery from Lettering by GRG reminded us of the old charm of the whole setting we created the pictures."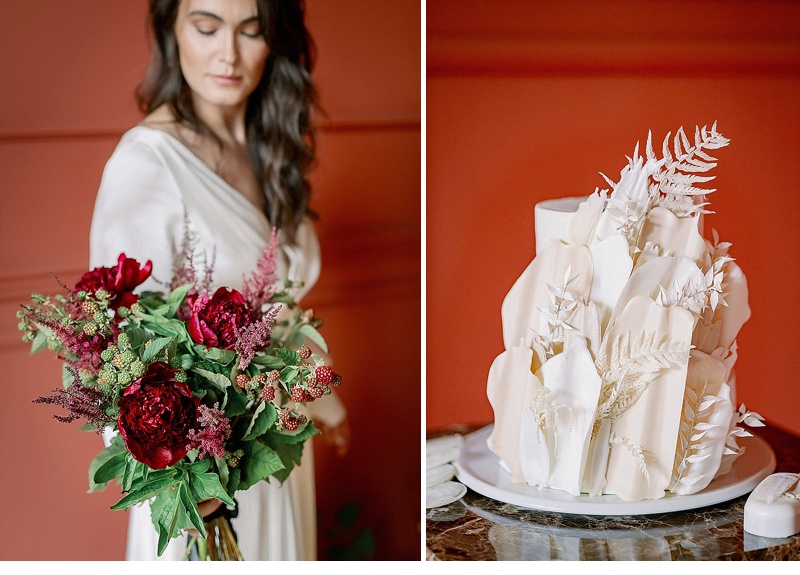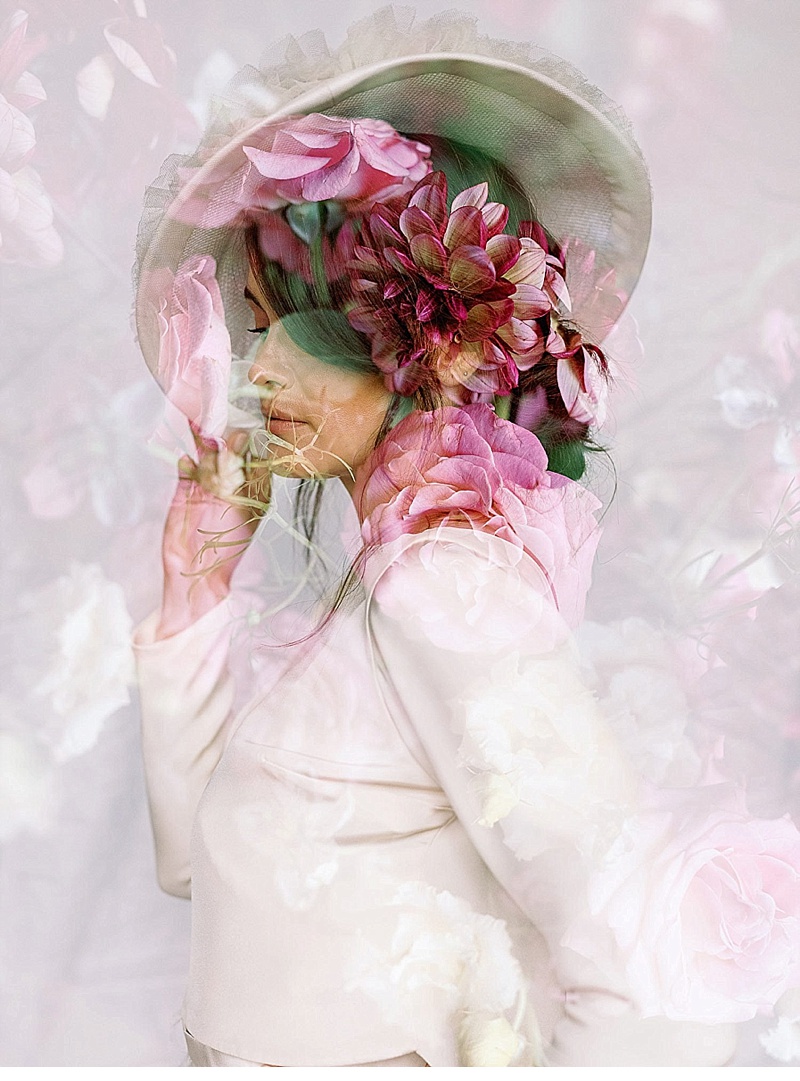 Photography & Concept: Vivid Symphony
Wedding Planner: marrybylen
Dresses: Luna Bea  / Half Penny London  / Lola Varma  
Bridal Boutique: Zo & Willow  
Florals: Corcortez 
MUAH Artist: SL Makeup & Hair
Jewerly: Maison Sabben & KJ Atelier
Headpieces: Jeonga Choi Berlin 
Shoes: Bella Belle Shoes 
Location: Gebrüder Fritz
Cake: Süße Flora   
Hat: Fiona Bennett  
Stationery: Lettering by GRG
Muse: Thats Life Berlin