Sophisticated elegance meets perfectly formed beauty
Stylish elegance meets perfectly formed aesthetics in this romantic editorial by event designer Aalexa Kate Events.
Unique image compositions, poetic elements, a romantic location and innovative ideas captivate the viewer. In every detail, the talented evendesigner and the dedicated team prove elegance, heart and soul, uniqueness and distinctiveness. They show how colors, shapes and materials decide on a successful concept.
The team tells: " The columns of Ault Park provided an idyllic backdrop for this shoot, inspired by a fusion of an European estate and secret garden. From the ornate detail in the cake to the refined tablescape, there's joy to be found in this wedding story, captured on the timeless medium of film by Belinda Jean, whose imagery evokes a sense of light and love.  
The color story was soft showcasing a scale of pink tones and muted gold. Soft textures, whimsy florals and macaroon details adorned each table setting. A sense of romance was woven through every detail. The Amsale gown from Shop Gilded Social brought a sense of movement and femininity to the bridal look.
The venue archways were highlighted with abundant florals for the ceremony, created by Evergreen Flower Co.  Alexa from Aalexa Kate Events focused on fine art design, pulling inspiration from details within the venue's beautiful architecture and rose gardens.
This invitation suite creation, from AEC Creative Co, was soft and delicate, yet elegant and romantic. Our favorite details include the sweeping script font paired with a bold type to create balance, the hand deckled edge paper, and pops of uniqueness such as the vellum overlay and dried rose petals in the wax seals. AEC Creative drew inspiration from old world art such as the Rococo movement, as well as other 17th and 18th century art.
The cake, an intricate rococo inspired design by Kuro Neko Cake Studio featured the uneven tiers which work beautifully to offset the symmetry of the scrolls. The handpiped leaves and branches add another layer of textural interest against the muted pink and white."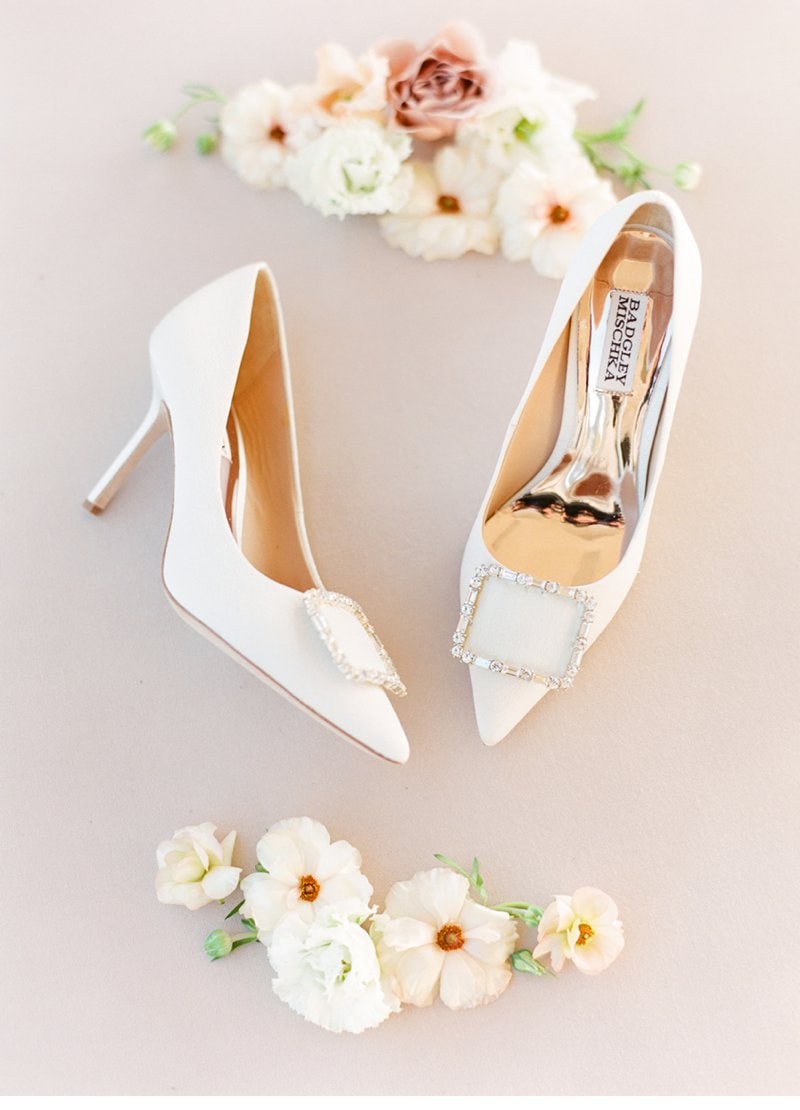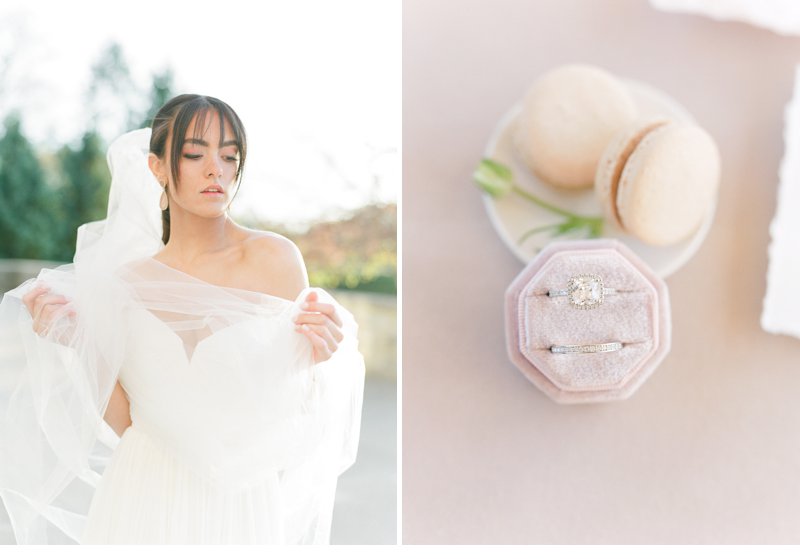 Photography: Belinda Jean Photography
Design: Aalexa Kate Events  
Florals: Evergreen Flower Co
Venue: Premier Park Events 
Gown: Shop Gilded Social
Paper goods: AEC Creative Co
Cake: Kuro Neko Cake Studio
Rentals: Prime Time Party and Event Rental
Hair & makeup: Makeup by Merideth
Linens: La Tavola Linen
Film Processing: Photovision Prints
Film Supply: Film Supply Club 
Model: Elizabeth