Sophisticated Elopement on Santorini
What do we expect from a sophisticated Elopement on Santorini? A little bit of classic, a touch of glamor, a whiff of romance and a lot of modernity, style and elegance. Actually, exactly what the event planners from Stella & Moscha are proudly presenting here.
Pale colors like white, blush and gray meet powerful highlights in terracotta, black and green, while our gaze wanders over the island from above. Gently, it glides past the innumerable white houses, across the deep blue sea, until it is stopped by the peaks of the mountains in the distance.
The sweet scent of floral artwork by Ioulietta brings us back to the island and leads us to an intimate ceremony on the terrace of the stylish boutique hotel Kirini Santorini where a distinguished couple swears eternal love.
Her long-sleeved bridal gown by Max Mara appears simple and subtle at first glance, cheeky and extravagant on the second. He wears his sand-colored suit loose and informal, both seem to be the completion of the other.
For dinner together they retreat to their exclusive honeymoon hideaway Erosantorini, where the richly decorated table by Mr. Co already awaits them. Here, too, delicate pink flowers are shining, next to exquisite stationery by Tsaldaris Prosklisi.
Loving and perfectly coordinated details that photographer Adrian Wood not only kept a close eye on, but also impressively captured with his camera. For us he has put together his favorite motifs and takes us on a fantastic journey to Santorini.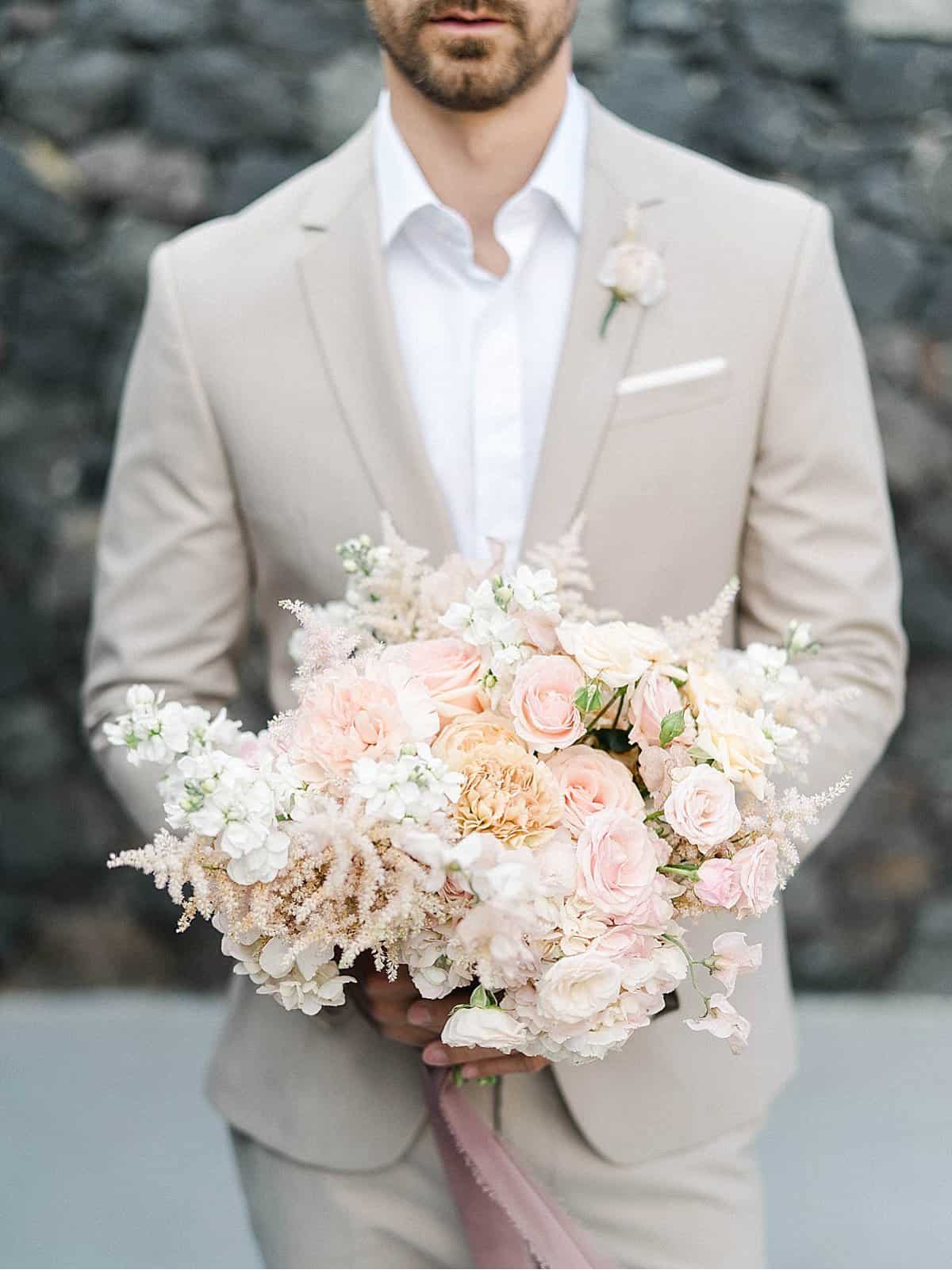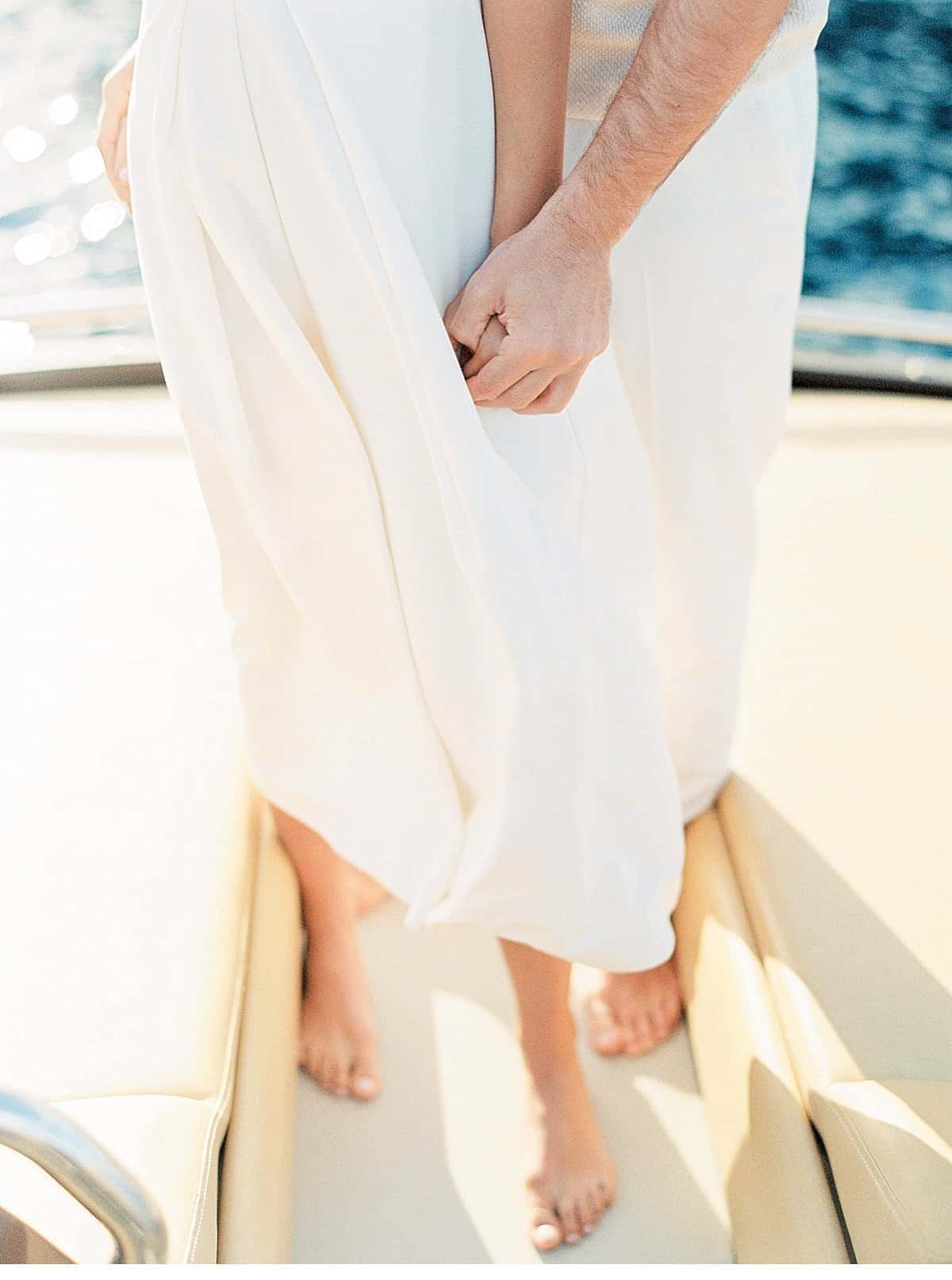 Photography & Direction: Adrian Wood Photography
Concept, Planning & Production: Stella & Moscha
Design, Graphics & Art de la Table: Mr. Co
Photography (digital): Daniele Pierangeli
Cinematography: Kostas Kastanakis
Florals: Ioulietta
Ceremony venue: Kirini Santorini
Reception venue: Erosantorini
Wedding gown: Max Mara
Groom's attire: Hionidis
Hair: Marianna Nomikoui
Make-up: Maria Pagonaki
Jewellery: Myrto Danelian
Vintage car: Santorini Motor Club
Rentals: Spicy Bites Catering
Printables: Tsaldaris Prosklisi
Film Lab: Malvarrosa Film Lab