Spirit of Love
The Spirit of love has so many meanings and we are about to discover a particularly exciting and mysterious one together.
It starts rustic, in a light-flooded loft with industrial charm. In the middle of it a floral artwork, the perfect setting for a romantic ceremony. The next moment it becomes mysterious, was that a ghost that has just rushed through the scene?Of course not, it was a young bride who sinks angelically in the arms of her smart groom in her extravagant two-piece gown. And yet this mystical mood continues and spreads bit by bit.
It gets dark and black candles provide flickering light. It's time for a toast, but the drinks exude inexplicable smoke. The bride and groom take a seat at the elegantly laid table, accompanied by a fragrant cloud of flowers hovering above them in the darkness…
While we enjoy every ray of sunshine, photographer Lefteris Kalampokas likes to get us in another mood. Because what we see here is actually an exclusive taste of the coming winter. More specifically, of the spectacular cover of the Ellwed Magazine Winter Edition, which he recently shot here in Thessaloniki.
Under the motto "Find your style and let it shine on your wedding day", wedding stylist Phaedra Liakou Events stages a timeless setting with modern elements in which clear lines and selected details let enough room for the personal style of a bridal couple to unfold.
An exciting contrast to the clean, almost minimalist design was provided by the extraordinary floral arrangements by Kipos Kalou, which delicately nestled around the wedding cake as filigree branches, rested in the hands of the bride as a wild-looking bridal bouquet or, instead of on the classic centerpiece, floated magically over the table for a change.
Wedding photographer Lefteris Kalampokas and his team are overjoyed with the result: "This delicately decadent editorial will bring you right to what your wedding is actually all about: The Spirit of Love."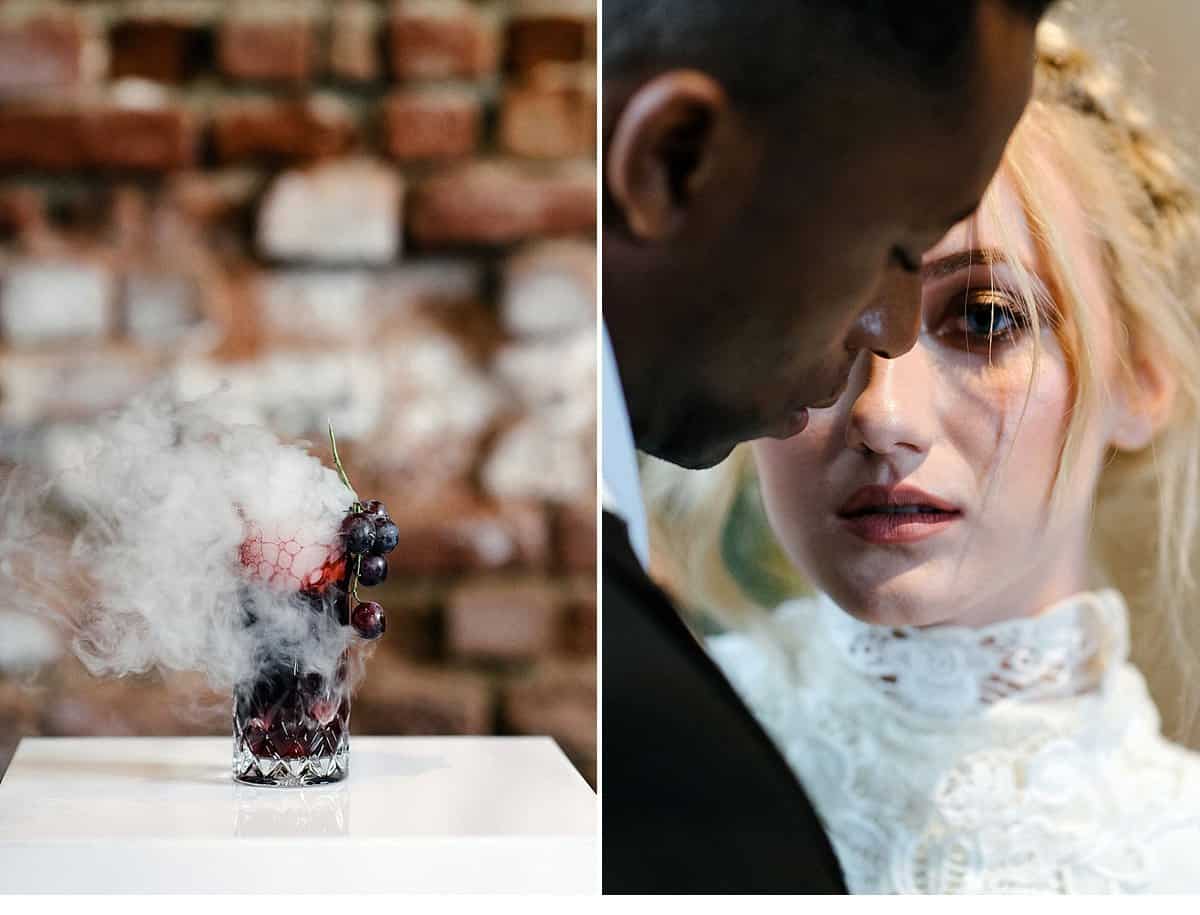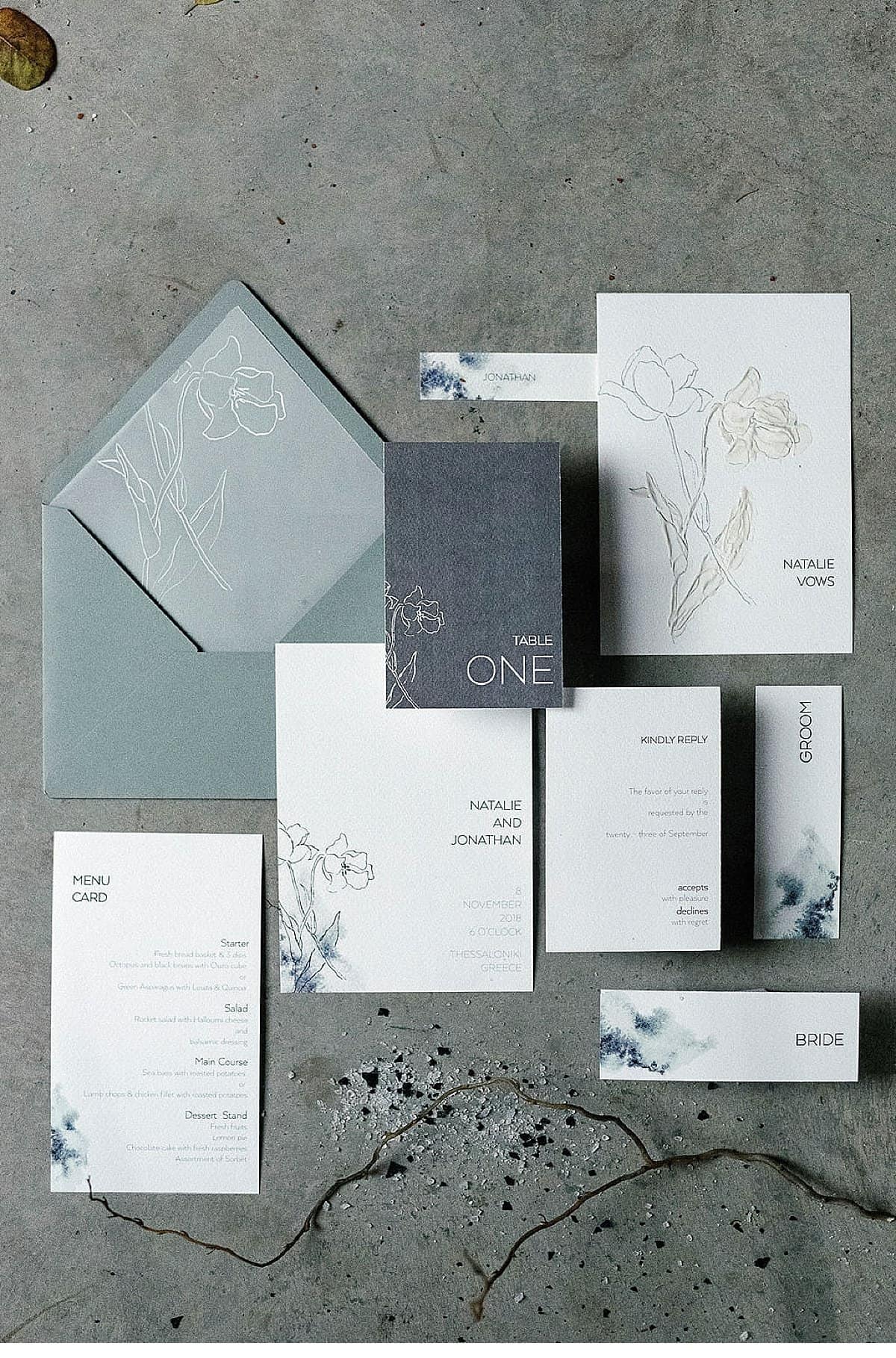 PHOTOGRAPHY: Lefteris Kalampokas
PLANNING & STYLING: Phaedra Liakou Events
COORDINATION: Ellwed Magazine
FLORAL DESIGN: Kipos Kalou
VENUE: Block33
STYLIST: Setty Lepida
WEDDING DRESS & GROOM' S SUIT: Teti Charitou – Haute Couture
HAIR & MAKE-UP: Elissavet Makeup & Hairstyling
INVITATION & STATIONERY: Manousenia
THE BAR CATERING: PetitCamion
FAVORS: Diptyque
TROUSSEAU: Acqua di Palma
CHEF PATISSERIE: Sweet Art Stories
JEWELRY: KK Jewelry Lab by Katerina Kouloubourou
RING BOXES: The Mrs Box
VIDEO: Mathbeats
MODELS: Top Class Management