Magnificent modern wedding in Tuscany
It's the same golden sunlight, it's the same sprawling olive groves, and it's the identical rolling wine country we all love so much – and yet so much is so different at this sumptuously modern wedding in Tuscany. Somehow more glamorous, elegant and glamorous. But at the same time refreshing, light and en vogue.
Perhaps it's Alessio, with his auburn curly head and well-fitting suit, who exudes that carefree, trendy charm with his adorable bride Giada. Or perhaps it's the elaborate floral arrangements by Luca Cozza Flower Special Events, for example, which wind their way across the set table in the form of a fragrant table runner, lending a certain lightness to the austere castle ambience of La Corte dei Papi. Or is it the graceful stationery of Carissimo Letterpress, which combines both worlds, old and new, seemingly effortlessly in its design?
What we can say for sure is that wedding planner Laura Schnabl from Liebesgefühl Weddings did a great job and managed to surprise us with a completely new side of the popular Tuscany. A site in which golden details and antique upholstered furniture naturally combine with current trends and rustic down-to-earthness is taken to a new level.
Not least because of handpicked highlights like the beguiling wedding dress by Daalarna and the fascinating headpiece by Mimoki, which set the right accents at the right moment.
Perfect timing was also demonstrated by wedding photographer Maria Schnabl of Velvet Love, who captured all the unique moments of perfection in her fantastic images.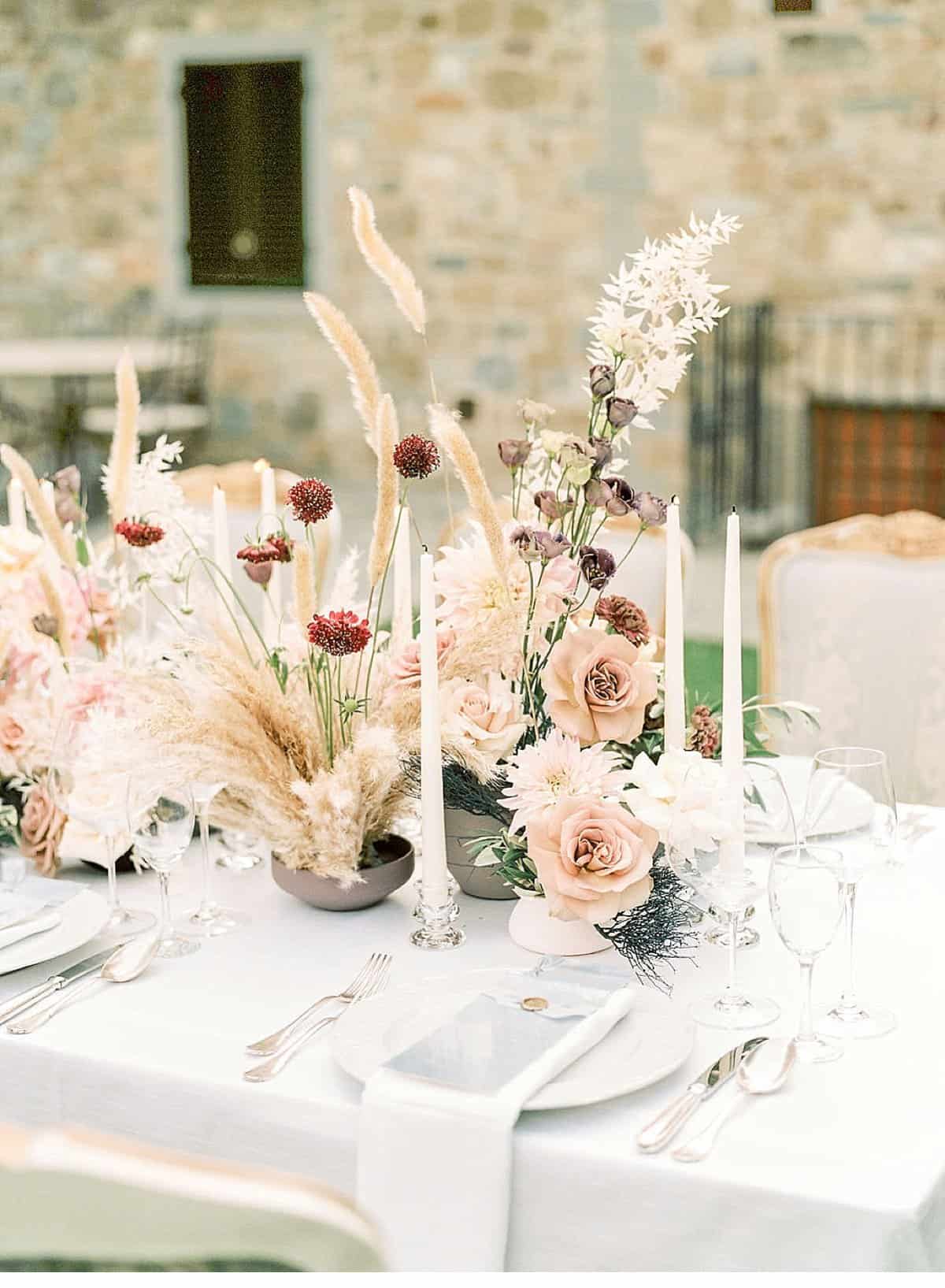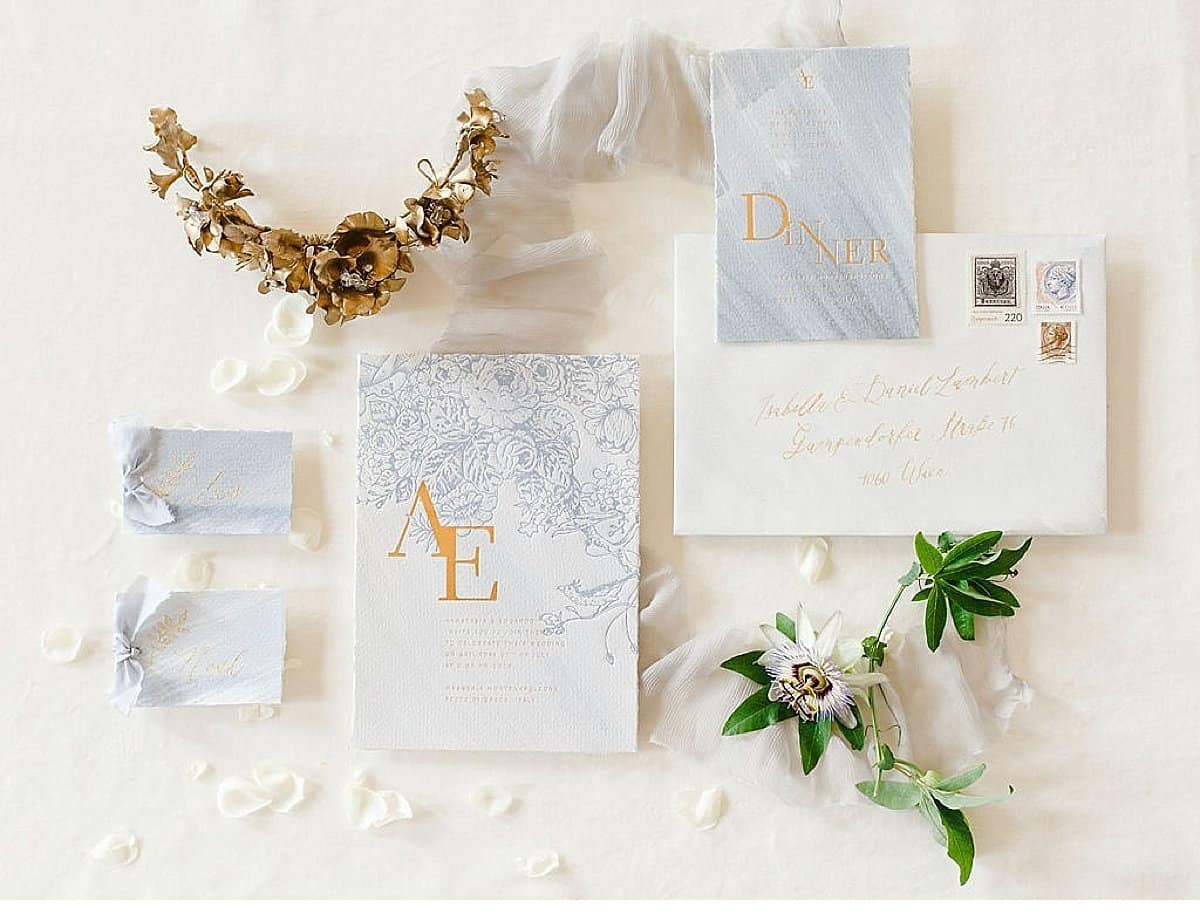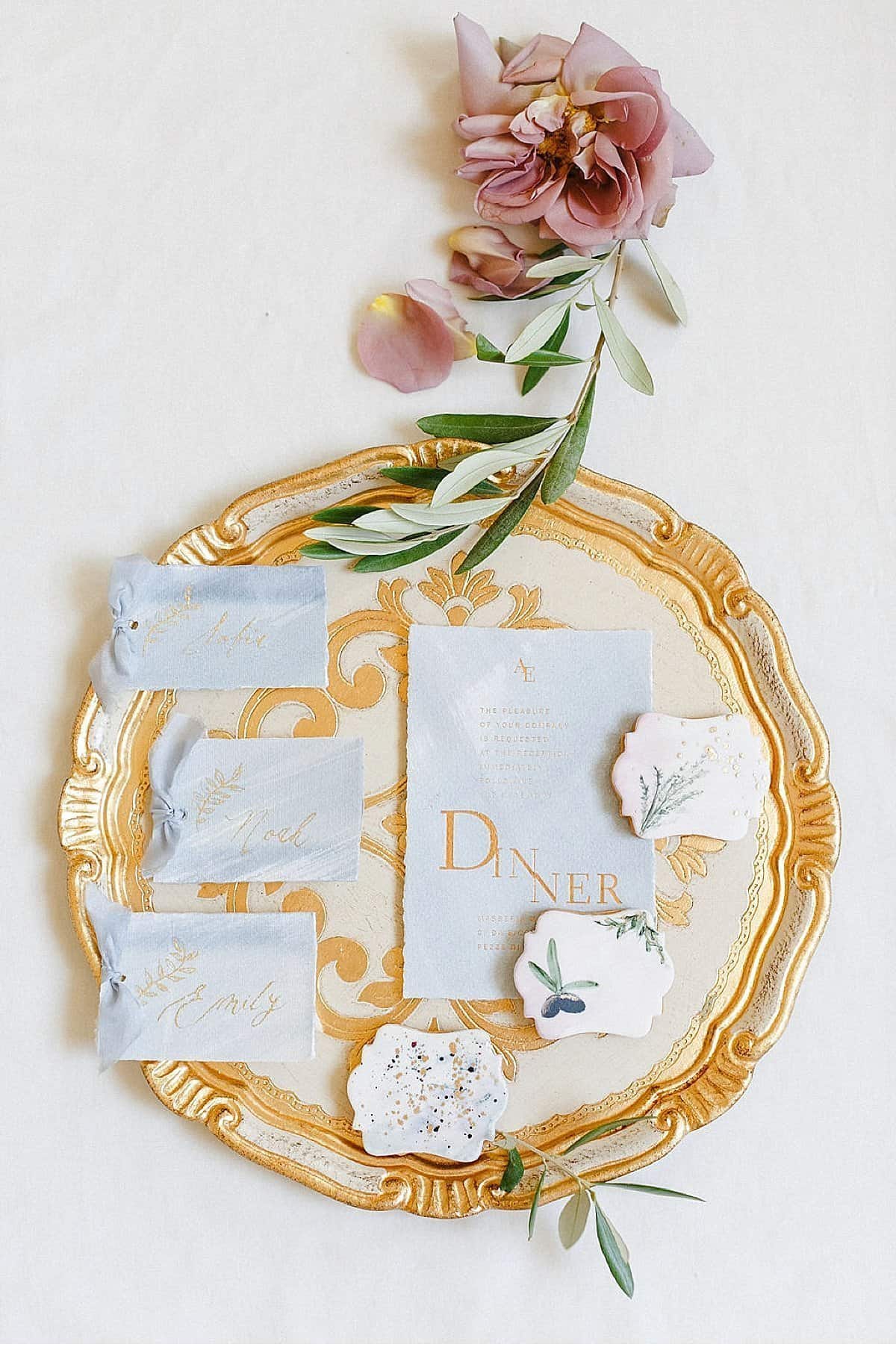 Photographer: Velvet Love
Event Planning & Design: Love Feeling Weddings
Venue: La Corte dei Papi
Wedding Dresses: Daalarna
Cakes & Catering: The Cake Studio
Flowers: Luca Cozza Flower Special Events
Hair, Makeup & Beauty: Alessio Santi
Paper Goods & Calligraphy: Carissimo Letterpress
Headpieces: Mimoki
Jewelry: Schullin
Rentals: Preludio
Real Couple: Alessio Berti and Giada Piamonte