Spring in blooming Florence
This blooming spring shoot features the real love story of Emmy and Massimo amidst the enchanting charm of Florence.
Nestled in the breathtaking greenhouse of the Villa Le Fontanelle, the day began with an unconventional Getting Ready. Emmy and Massimo, enjoyed the breakfast and the morning. They took the time for their favorite activities. Massimos played trumpet and Emmys read a book relaxed. Her feathered companion Dundun accompanied this enchanting day and lightened it even more with his presence.
After changing their clothes, Emmy and Massimo walked through the garden, where spring presented itself in its beauty. Under a flowering wisteria, the two enjoyed togetherness and spoke words of affection and tenderness and gave their wedding vows. During the day beautiful couple pictures were made with photographers Alexandra & Vladimir Nadtochiy.
Serafima Pavlova, the talented florist, had created a beautiful dinner setup for the couple. Soft pastel shades and delicate flowers decorated the scene, reflecting the grace and elegance that emanated from Emmy and Massimo. The beloved little bird Dundun also joined them outside.
Capturing this real love story in a shoot showed not only how relaxed a wedding day could be, but also the possibility of having a couple shoot start casually in the morning. Besides, the magic of Italy and spring are always incredibly beautiful for any couple shooting.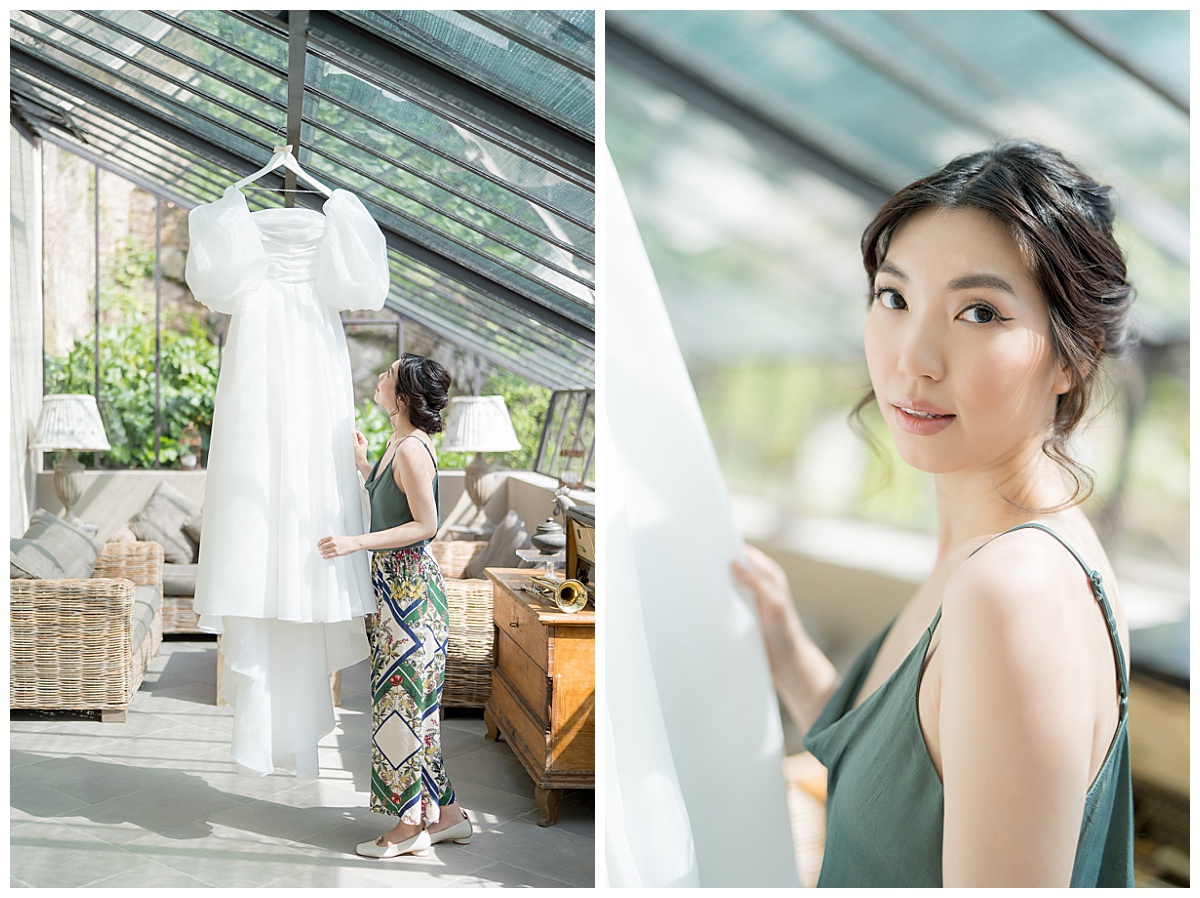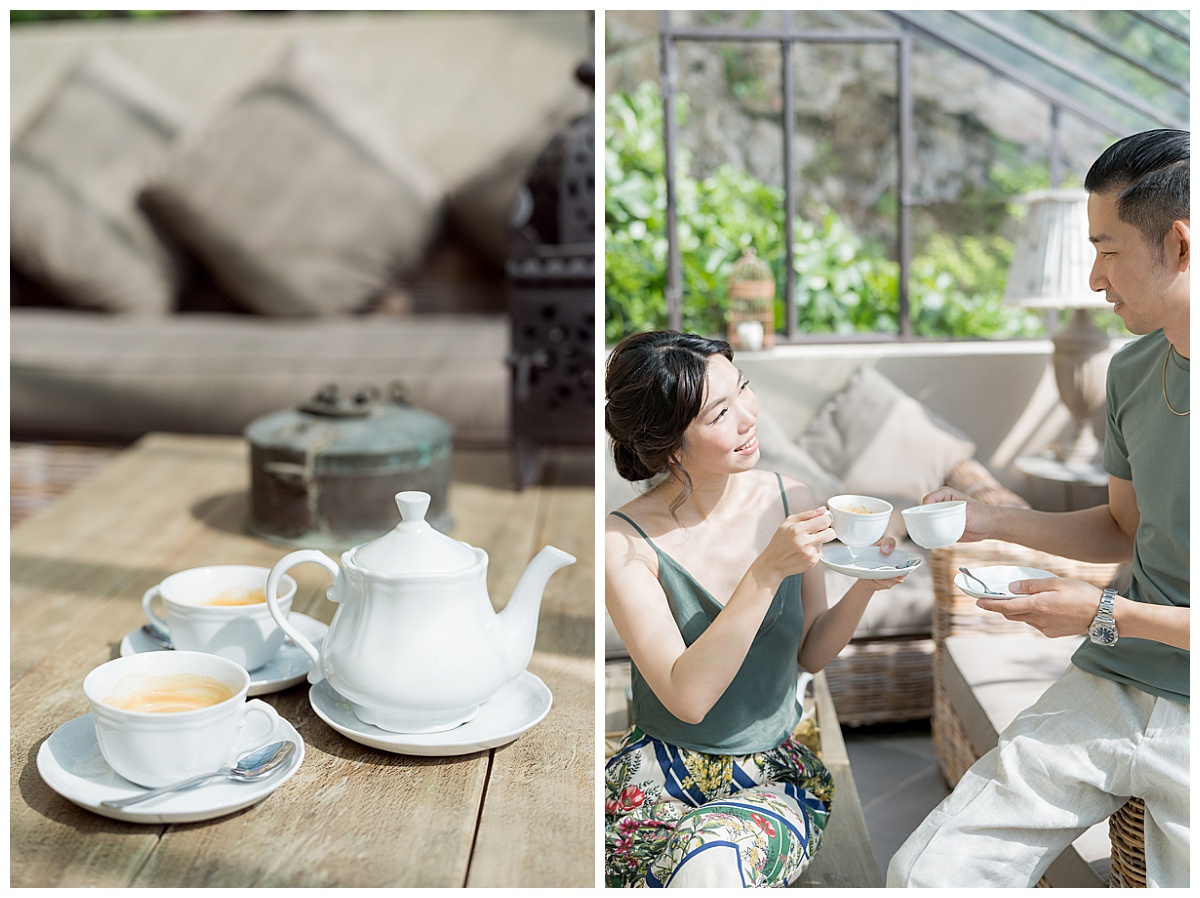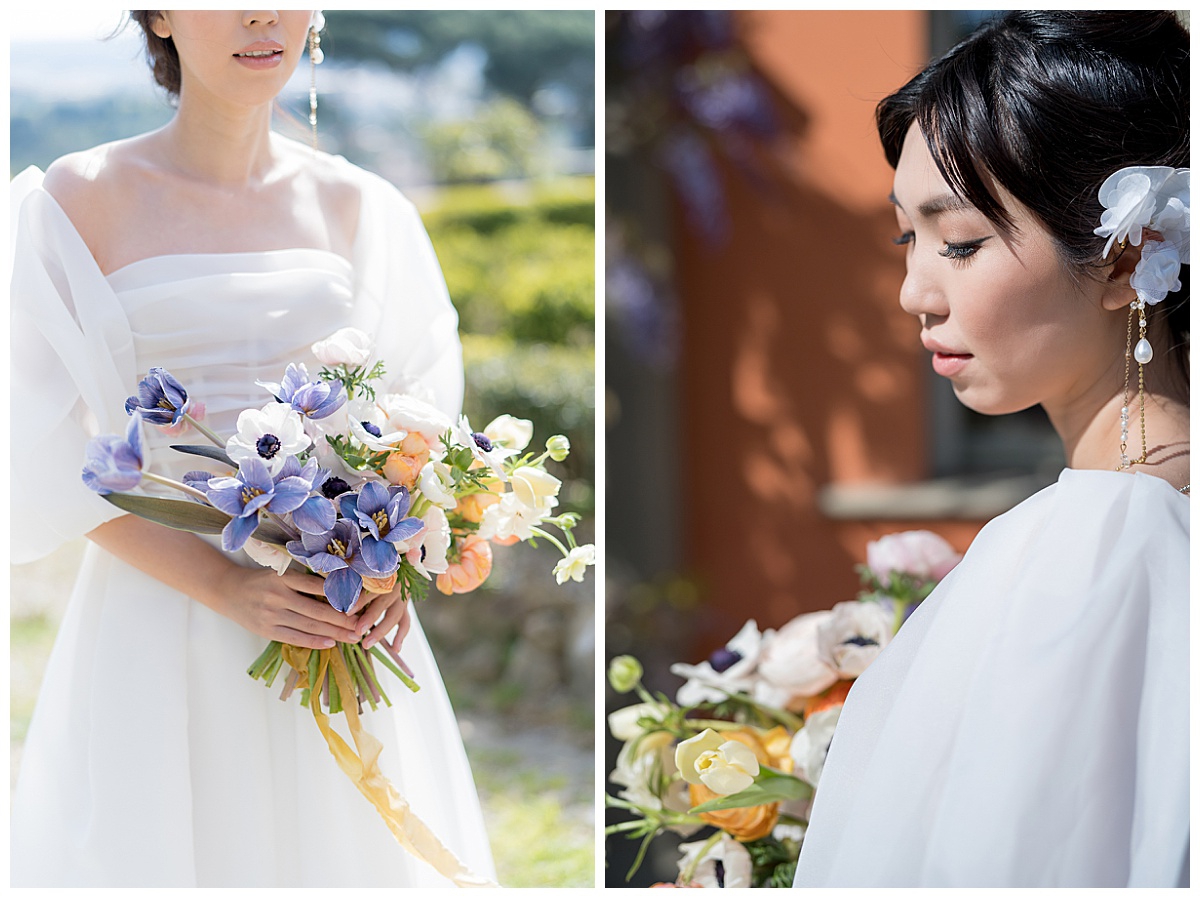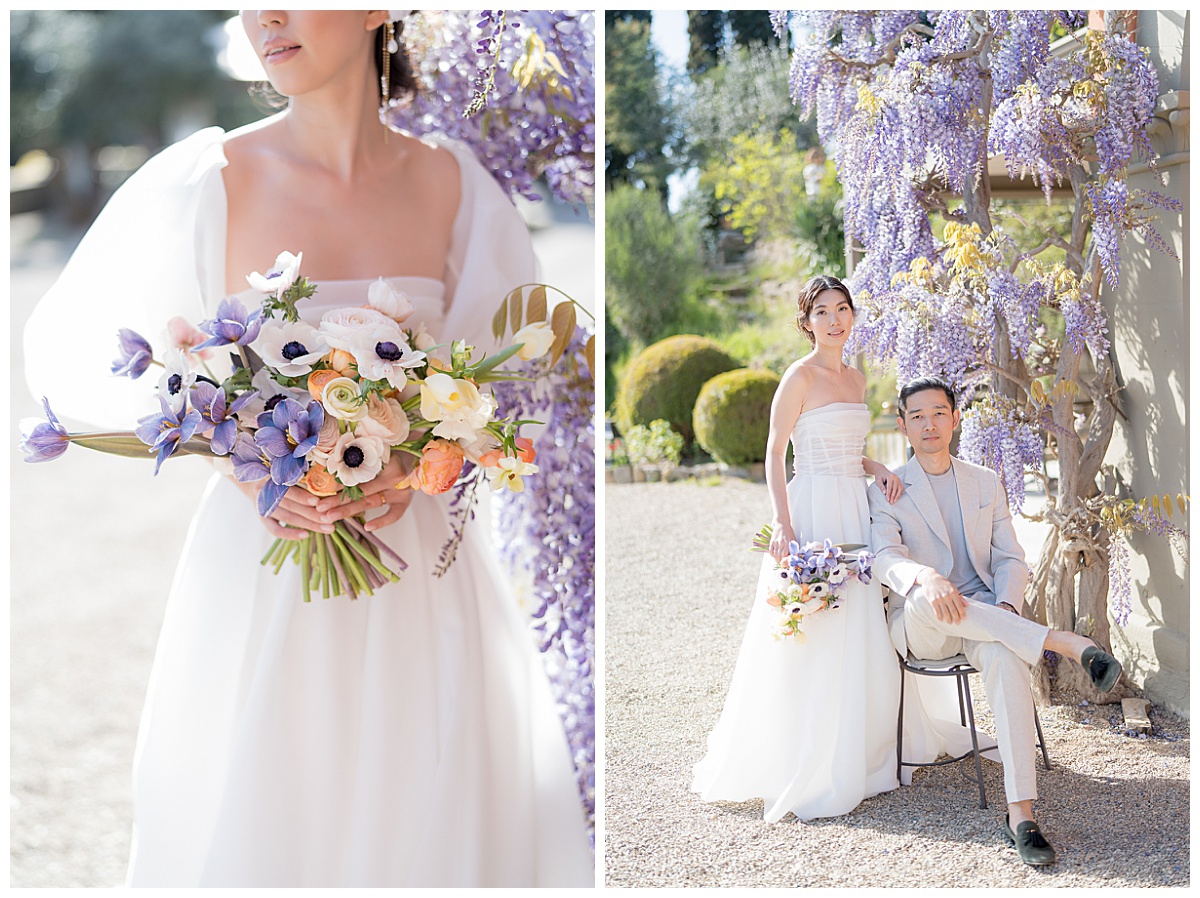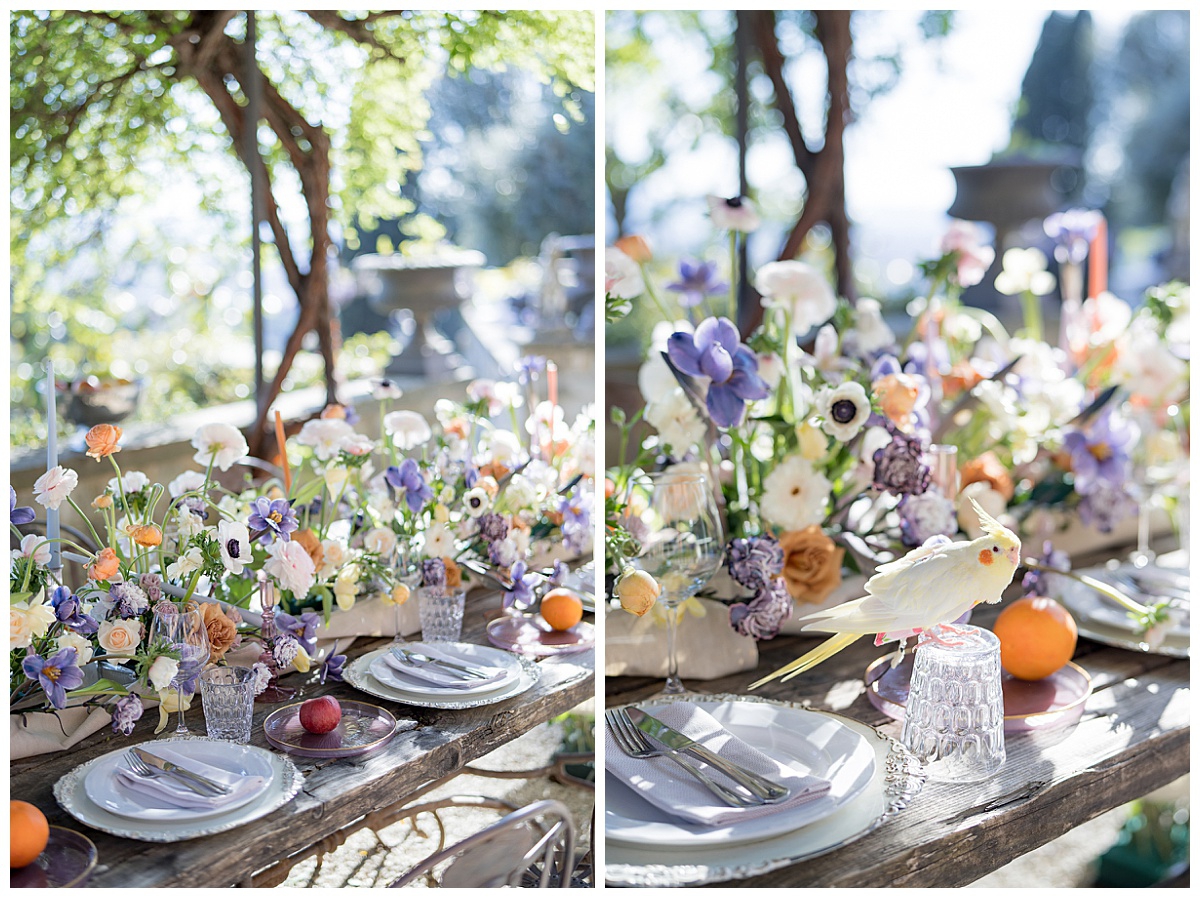 Photography: Alexandra & Vladimir Nadtochiy
Planning: Olga Getun, Go Wedding Montenegro
Venue: Villa Le Fontanelle
Florist: Serafima Pavlova
Hair and Make Up: Anastasia Kataurova
Wedding dress: Bethy Lade
Styling of the shoot: Marina Kel