Spring magic in pastel shades
With soft pastel colors and an enchanting couple, event planner and floral designer Andreaa Stor and photographer Ioana Porav  dedicated themselves to a spring-like concept with French Blue details and a stunning Chinoiserie wallpaper.
Gorgeous shades of pink, fragrant ranunculus and a colorful studio in Transylvania welcome us to this (highly) timely spring awakening.
Andreaa Stor conjured up a joyful atmosphere with her playful floral arrangements. All the colors, shapes and textures, harmoniously ran through the concept and found themselves in the stunning dress dream of Be My White.
The wonderful Calligraphy of Literele Denise also blended seamlessly into the overall artwork with understated elegance.
And so we also follow the magic of this young happiness, beaming with the sun and looking full of hope into the future. A touching daydream in which the most beautiful blossoms and the scent of spring accompany us through the day.
Of course, the most spectacular motifs would be worth nothing without the art and magic of photographer Ioana Porav, who with her talent captured the inspirations and light in a perfect world of images.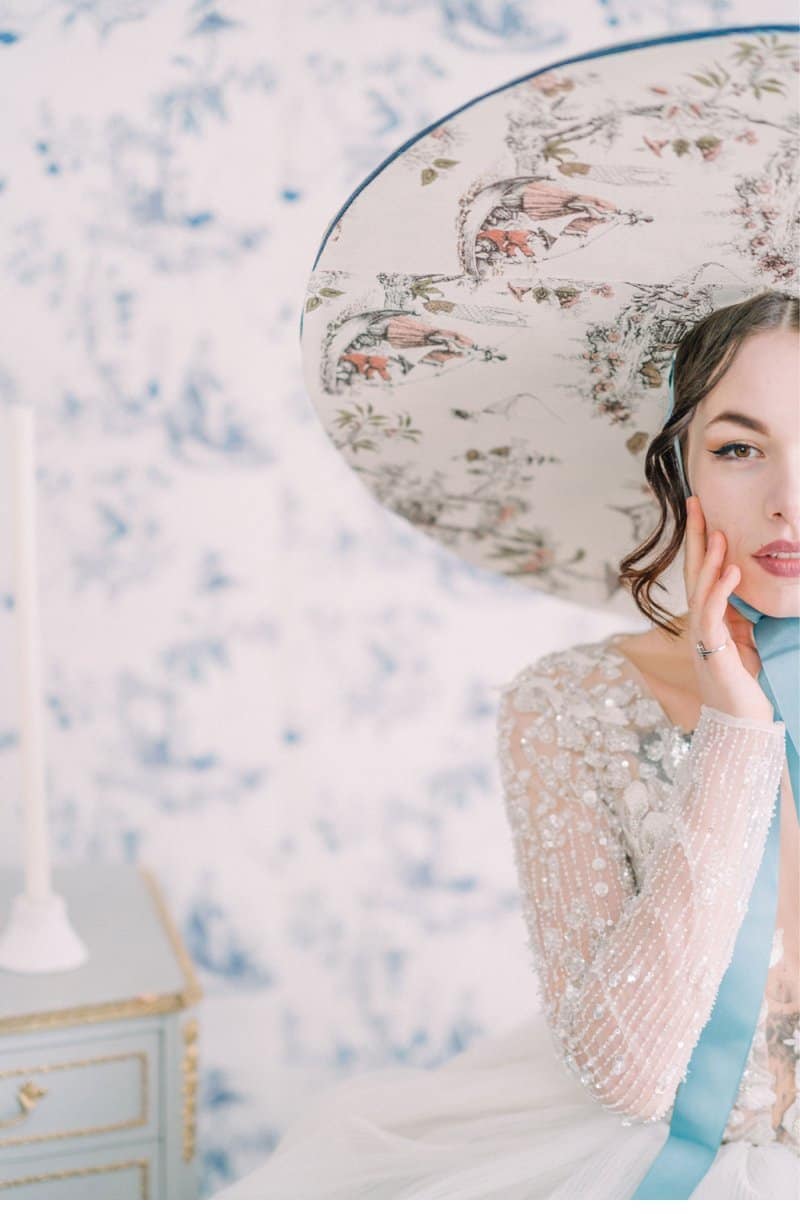 Photographer: Ioana Porav
Event Architect and Floral Designer: Andreaa Stor
Videographe: Vasile Porav Visuals of Wedding Tellers
Gown: Be My White
Calligraphy: Literele Denise
Shoes: Gucci
Suit: Moss Bros
Behind the scenes: Iulia Santa and Rosso Bruno
Model: Roxana Victoria
Film Lab: Grain Lab