Springtime wedding inspiration at the Château de Ferrières
Prepare to be swept away by the romance and history of this dreamy inspiration set at Château de Ferrières. Completed in 1859 for Baron James de Rothschild, this luxurious 19th-century château was a frequent host to lavish Rothschild parties in the 1960's and 70's personally designed by artists or designers such as Yves Saint Laurent with guests the likes of Brigitte Bardot and Audrey Hepburn.
Around the magnificent castle, the beautiful English landscape garden with its rare plants and water features invites you to take beautiful walks. A picturesque backdrop for event designer Elizabeth Duncan, who created here her visions and ideas for an elegant and unforgettable wedding.
This team of talented wedding professionals set out to inspire couples to create their dream destination wedding at the infamous estate. They drew inspiration from the property itself to create a modern Edwardian design, with a lovely springtime color palette of soft blues and butter yellows. Infusing lots of textiles and texture into the design was key to the opulent look, with an incredible lace Costarellos gown and custom reproduction 19th century linen.
Inspired by the remarkable headdresses designed for the celebrities and socialites from the 60's, they created an additional bridal look with a modern floral bonnet that Hepburn herself would have loved.
With the expressive images of fine art photographer Jessica K Feiden, we now let ourselves be carried away into romantic wedding world.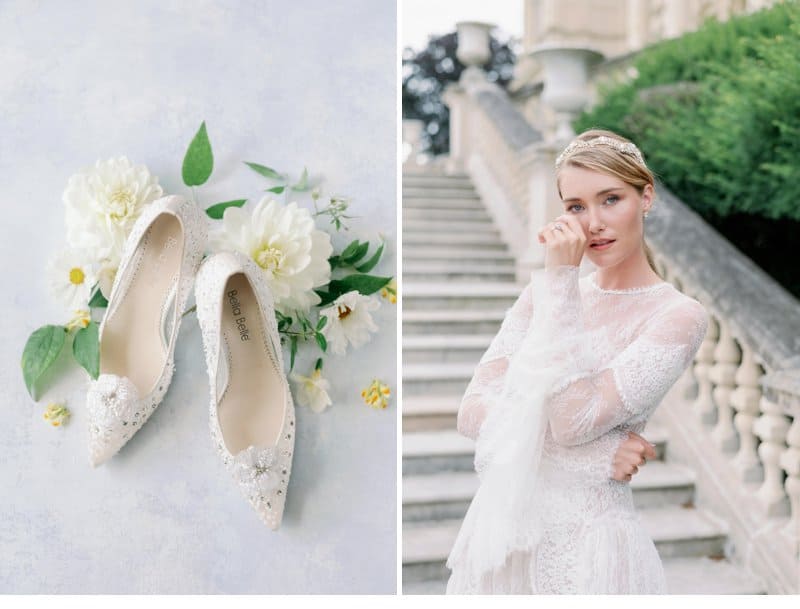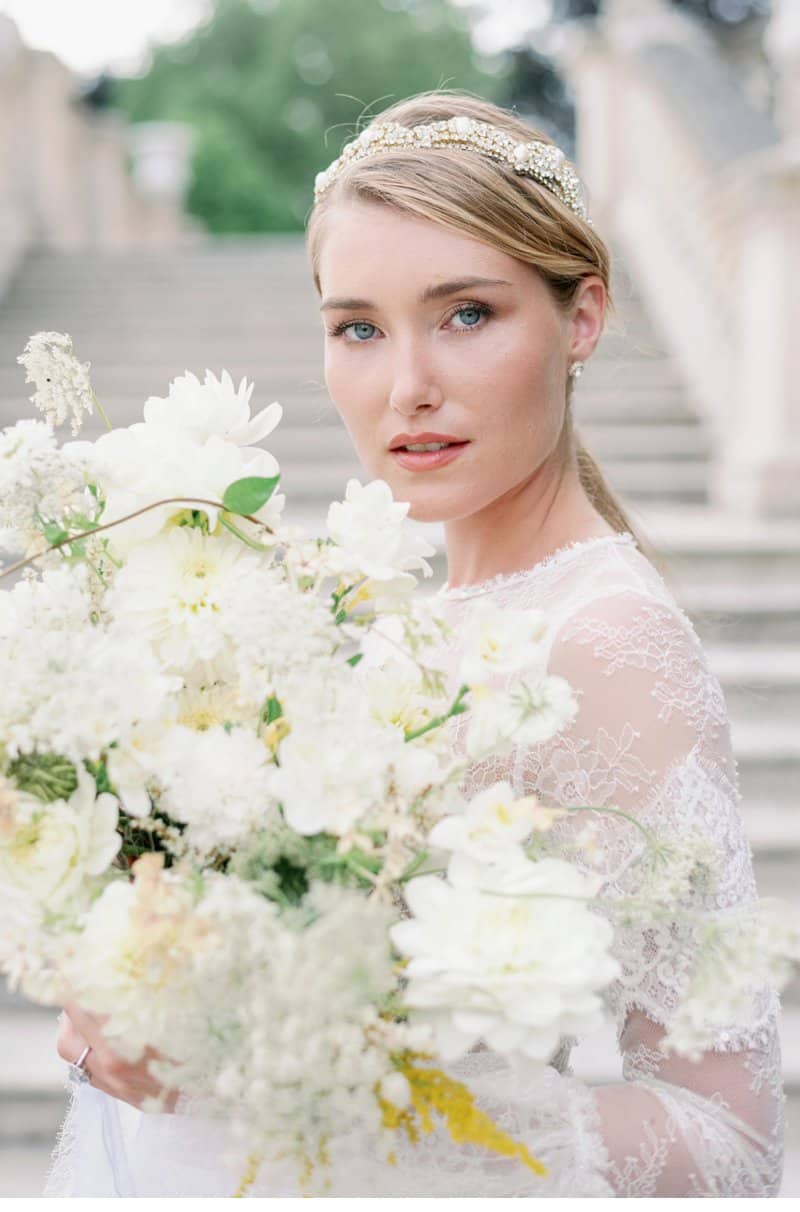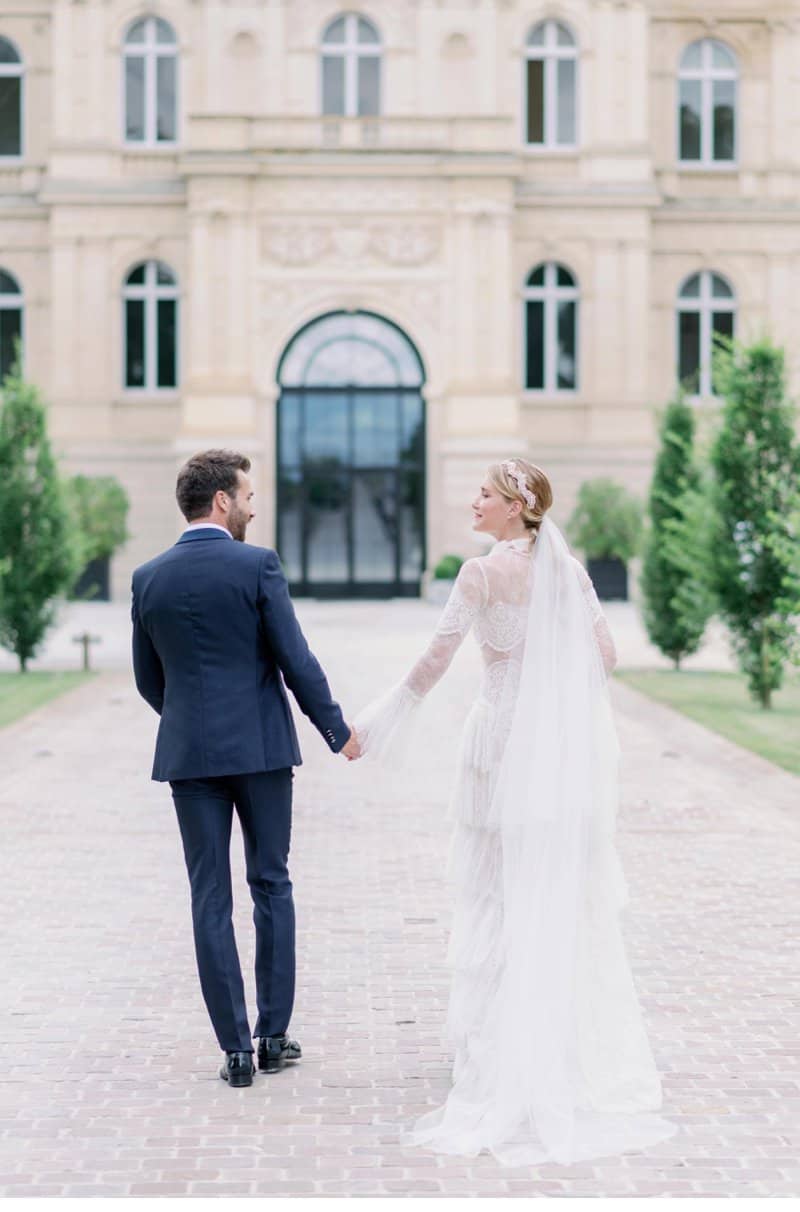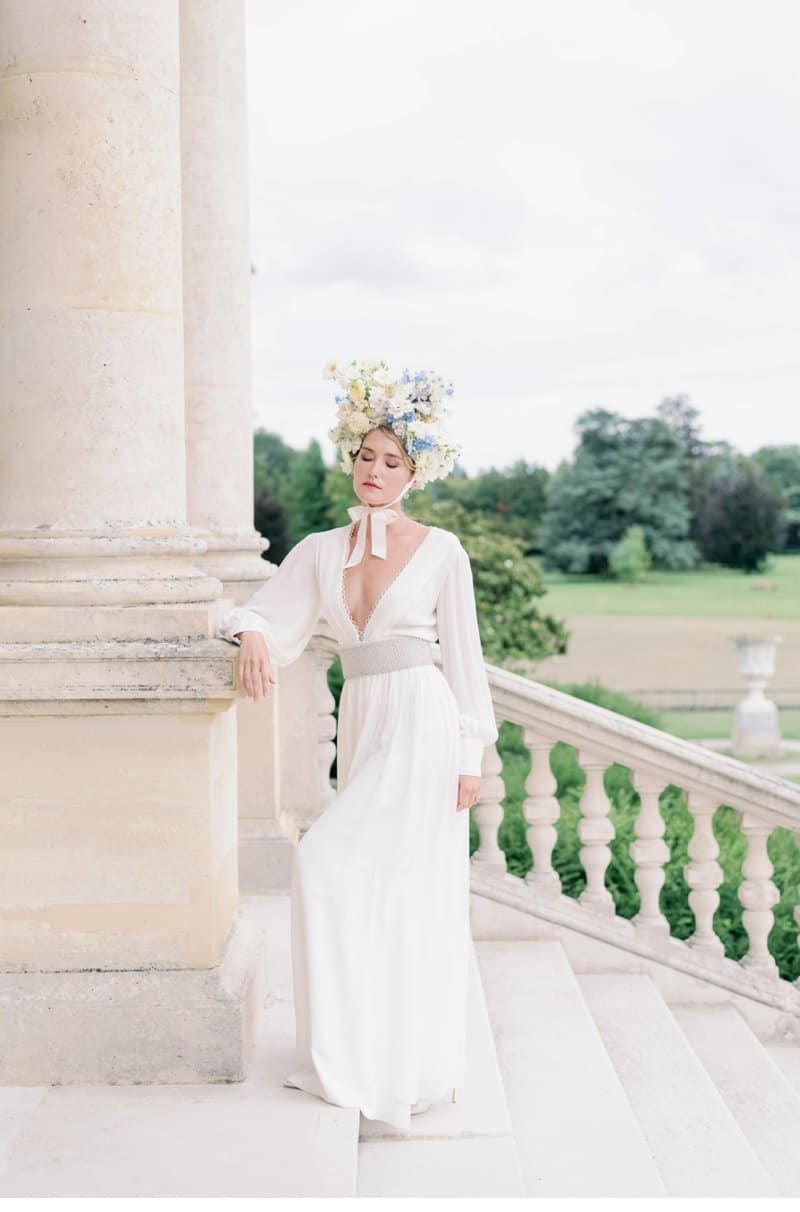 Photography: Jessica K Feiden
Venue: Château de Ferrières
Planning and Design: Elizabeth Duncan Events
Production: Travellur
Videographer: Randi Michelle  
Florals: Les Ephemeres
Stationery: Fig. 2 Design
Calligraphy: Meant to Be
Hair and Makeup: Modern Bride Paris 
Dress: Costarellos
Suit: Camilliano
Shoes: Bella Belle Shoes
Accessories: Gibson Bespoke
Custom Reproduction Linens: Fancy Styles Fabrics  
Models: Leny and Baptiste