Stylish Romance with Tuscanyfeeling
This time we have a real jewel for you – perfectly organized and amazingly caught on camera by the photographers Tracy Enoch and Ashley Bosnick.
The bride wearing a close-fitting dress made of lace and a tender headpiece appeared like an elf. "To avoid eclipsing the dress we kept the brides accessories simple and inconspicuous." explained Ashley Bosnick.
Lots of green elements, succulents, ferns – the chosen flowers of Kate Foley Designs harmonized wonderfully with the predominant navy-blue in combination with noble gold that we found in many of the details. Navy-blue was without a doubt the star of this composition – it granted this classical Italian concept a modern touch.
Another special component that you have to look at twice is the wedding table. So many details, fabrics and aesthetic furniture – devotedly chosen, coordinated and stylishly arranged – the overall picture resulted in a great fire-work.
By the way, don´t miss the wedding cake of Sugar Bee Sweets! Ashley Bosnick describes the successful mixture: "We used classic elements like golden cutlery, amber and blue colored 'Depression Glass', navy blue velvet chairs, a farmhouse table as well as lots of green and white flowers to underline the atmosphere."
Now dive with us into this wonderful world of pictures shot by the talented artists Tracy Enoch and Ashley Bosnick and enjoy their adorable arrangement.
Translation: Marina Jenewein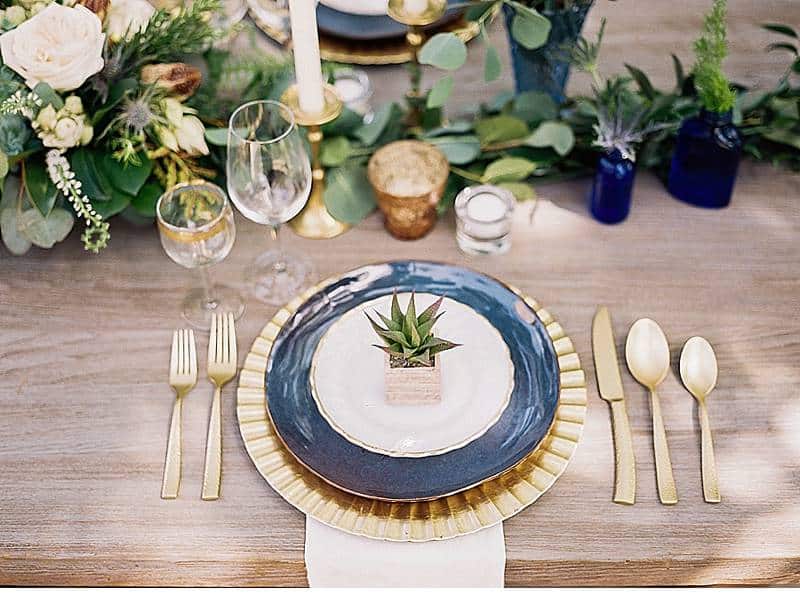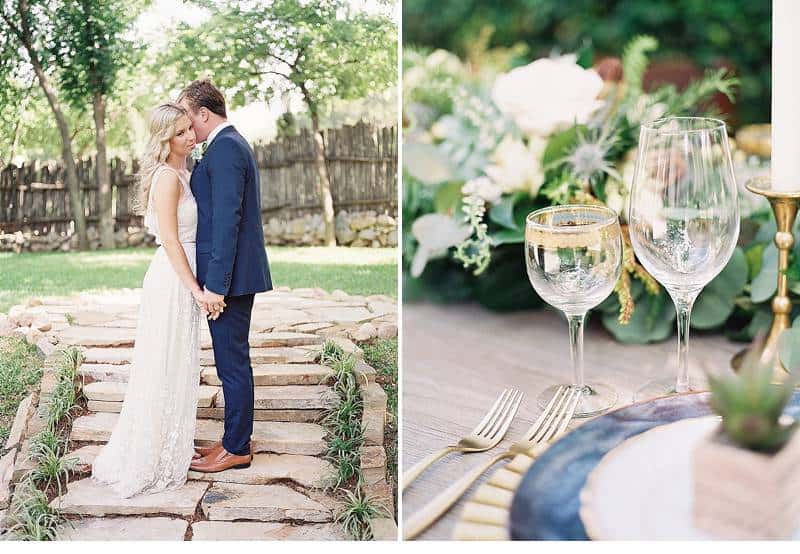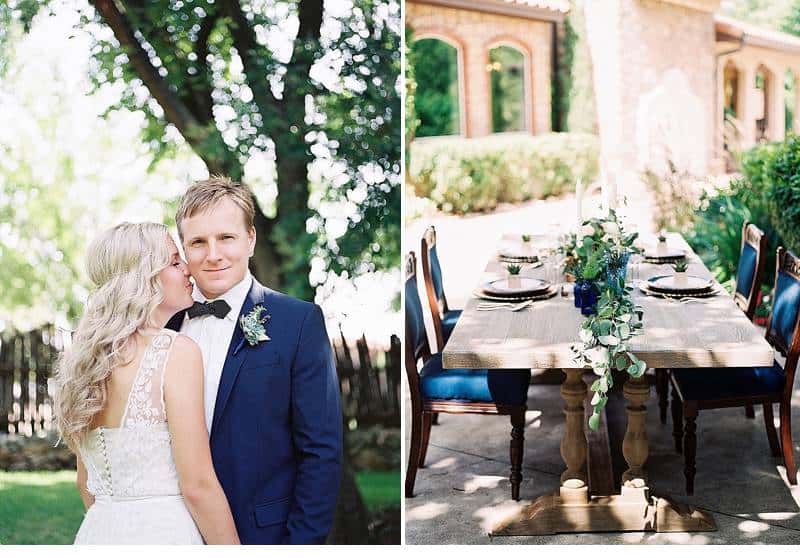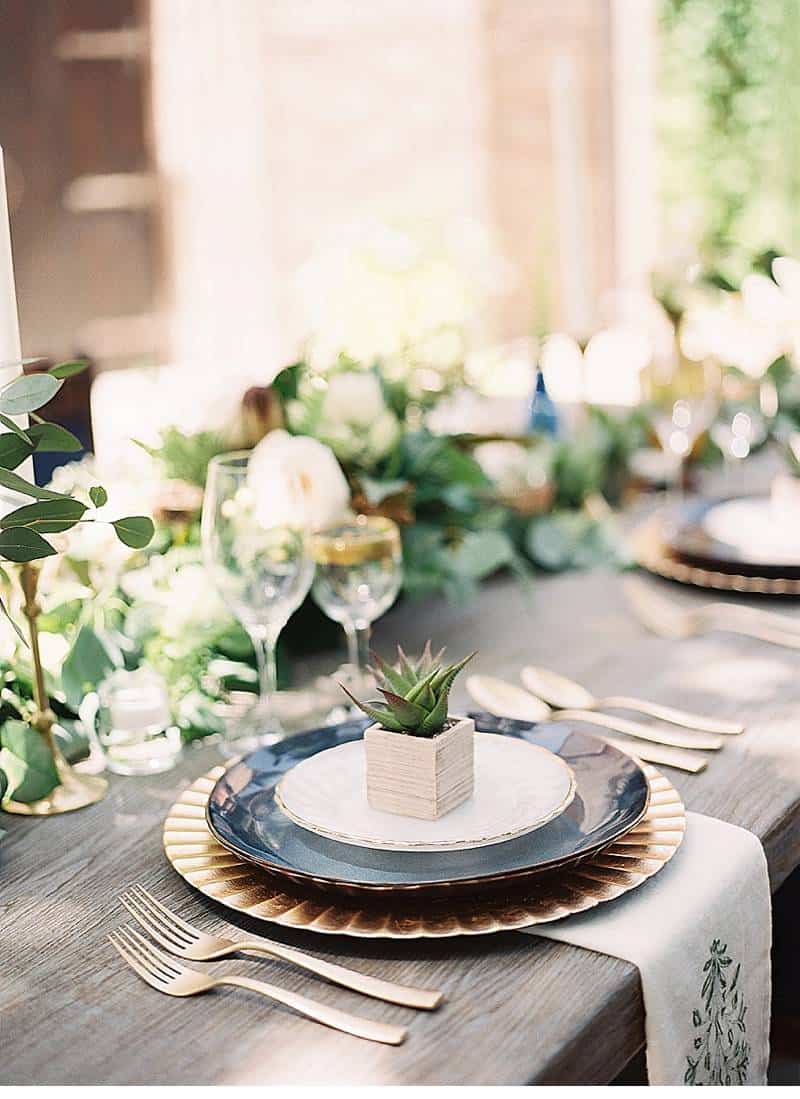 PHOTOGRAPHY: Tracy Enoch Photography
PHOTOGRAPHY: Ashley Bosnick Photography
FLORAL DESIGN: Kate Foley Designs
BRIDAL CROWN: Kate Lew, Eleven Skies Studio
BRIDAL GOWN: BHLDN
HAIR & MAKE-UP: Brittany Jones Hair & Makeup
CAKE: Sugar Bee Sweets
INVITATIONS: Two Little Birds Press
GROOM'S ATTIRE: Zara
GROOM'S SUSPENDERS & BOWTIE: JCrew
BLUE PLATES & GOLD CHARGERS: World Market
FLATWARE: Target
RENTALS: Suite 206
WEDDING VENUE: Aristide Events Center