Promotion
Style and Aesthetics of the unconventional Wedding Stylist Anna from Kiss from Fleur
Wedding stylist Anna-Jill Gierhards of Kiss from Fleur delights us with her fine sense for aesthetics and style.
She loves unconventional weddings and with her passion for innovative and modern designs, she always discovers new perspectives. We have invited her to an interview and are thrilled to be able to dive together with you in the amazing world of this creative artist.
As wedding stylist you are taking care intensively about the wishes and ideas of your bridal couples. What distinguishes you from the work of a wedding planner?
I think the difference is found in the details. Imagine that wedding planner are like a large white canvas. They draw the contours of a picture by planning, structuring and organising to achieve a solid base for a wedding. In contrast as a wedding stylist, I mostly look after the motiv, the certain something, about discreet accents and the creation of emotions.
Thanks to my background in fashion design, I own an unmistakeable sense for upcoming trends and for that, what my clients want: something new, unprecedented and unique, that reflects their personalities, let their guests forget everything around them and bears my signature. In every wedding stylist there is always a free artistic spirit and visionar for forthcoming weddings trends.
The own wedding should be something extraordinary. Many bridal couples invest much time, energy and nerves into the organisation. What would be your advice to them?
Enjoy! Enjoy being engaged. Enjoy making plans together. Enjoy the exciting period before the marriage. You want to share your luck with friends and family? Then put the organisation and responsibility for your big day trustfully into professional hands instead of spreading miscellaneous tasks to your guests. With an experienced team by your side, you are able to lean back and relax so that you cann concentrate on what is essential, to one´s self.
You should also be aware about, that your wedding only needs to make yourselves happy. Do not try to please everybody. Dare to break with traditions, if it feels right for you. Do not allow yourselves to get off your path, only because friends or relatives would choose a different way. You are unique and your wedding will be too.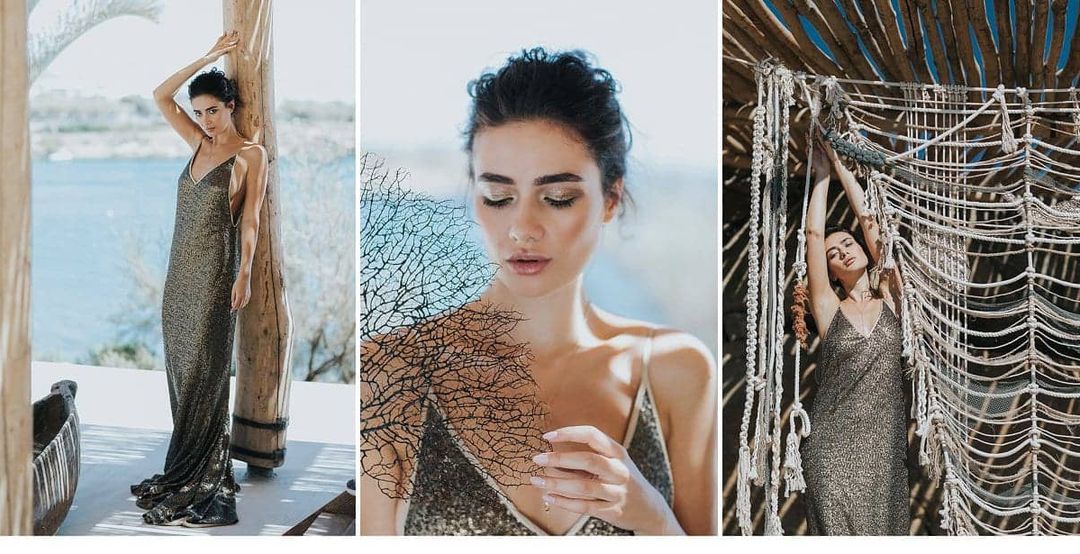 A wedding stylist simplifies the wedding preperation enormousley. What can your future customers expect from you?
Perfect Imperfection. Less is more. It is not about to overload a venue with flowers or to place a huge colour card into the decoration. It is more important to transform any desired venue to your venue by the well directed application of colours and style elements, without seeming to be overstyled. Nonchalent detailing, but specifically placed. Timeless, so that you will look back on with pleasure for the rest of your commom lives.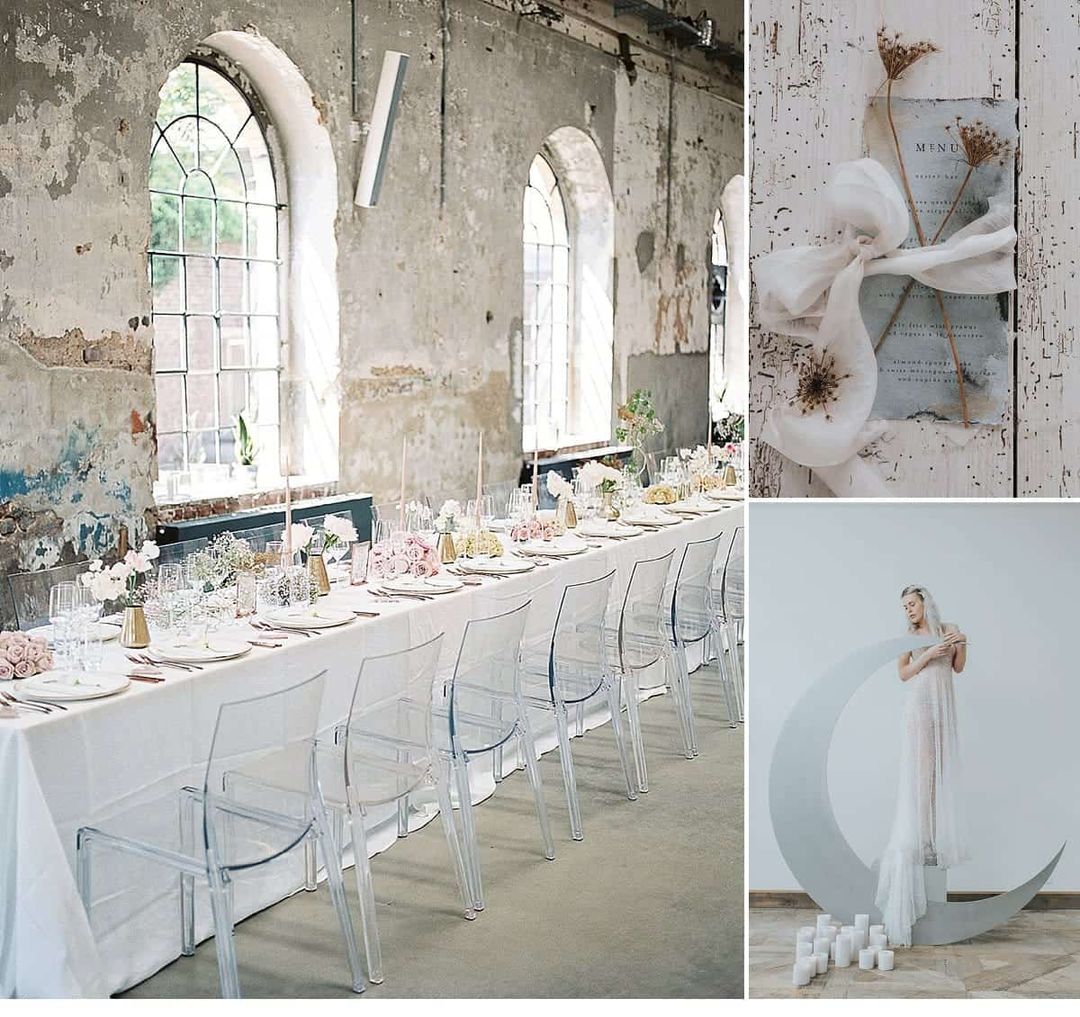 Whether elopement or big party, more and more bridal couples are travelling abroad for their wedding. Is there also a service of Kiss from Fleur for destination weddings?
Yes, of course! This is a more popular trend, which will also continue in 2019. A destination, which is still an absolute insider tip, is Greece. Clearly, white sand, hidden bays and turquoise sea are perfectly suitable for unforgetable beach weddings. But how about a dreamy winter wedding in the mountains? Or a bohemian inspired country wedding on a donkey farm? Because hardly anybody knows, also this Greece has to offer. But personally, I fell in love with the rosegolden sunset, which especially in autumn, transmits an unbelievable calmness and let the white houses appear  in pale rose light. In combination with the minimalistic architecture and the untouched nature, this ambiance is predestined for unique elopements and weddings. Greece casts its spell over me and I have realized here already gorgoeus projects with renowed vendors and designers.
The extraordinary Photo workshop line "The secret owl" is one of those. Together with a hand-picked team consisting of international wedding vendors, we will rock Greece 2019 and organise frequent workshops for photographers in dreamy destinations as Rhodos, Crete and Athens, in which I, among other initiators, will appear in front of the attendees as stylist and speaker.
There will be now an intensive time with challenging tasks and I am now very much looking forward to further cooperations and numerous Greek Destination Weddings.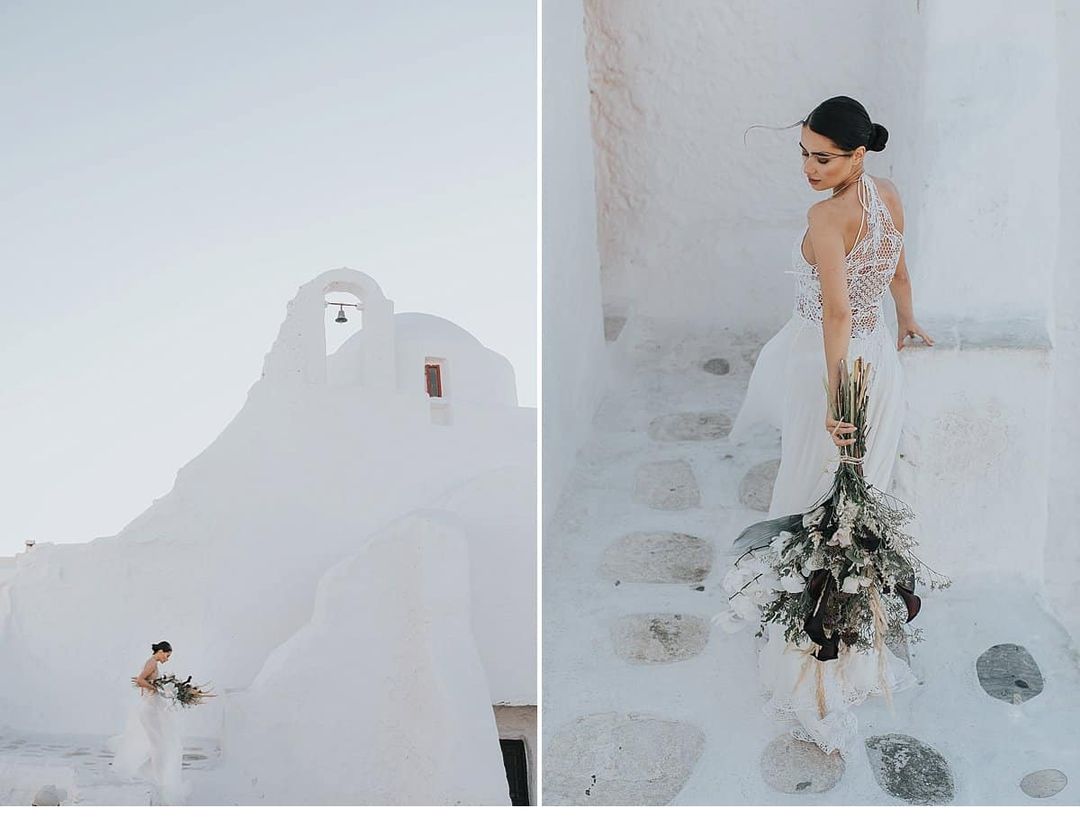 Did we make you curious? You want your wedding to reflect your personality and to be remembered as an unforgettable day? Anna of Kiss from Fleur is happy to accompany you.
Photos: Cornelia Lietz, Tanja Kibogo