Stylish country wedding in the vineyards of Santa Ynez
Today we have a very unusual gem among Real Weddings for you: a stylish country wedding in the vineyards of Santa Ynez.
Not only because the bride and groom Olivia and Stuart chose a dream location, were served exquisite delicacies and celebrated a lavish party with their loved ones, but especially because they were able to hire some of the most renowned service providers in the wedding world.
First, there's the awesome Ginny Au , who as Creative Director skillfully ensured that this special day in the lives of the bride and groom took on a soul that was evident in her usual attention to detail.
With great flair, she placed the elaborate floral arrangements from Bows & Arrows Flowers where they could have the greatest impact. And so soon their fragrance spread throughout the house, over the long table and the place of the wedding. Olivia and her bridesmaids also got little floral works of art placed in their arms. In the end, Ginny had transformed the entire estate of the exclusive Sunstone Winery into Olivia and Stuart's very own wedding paradise.
And if the winery itself did not have absolute picture book qualities, the fantastic and unmatched wedding photographer Erich McVey could now create a unique coffee table book from his expressive shots.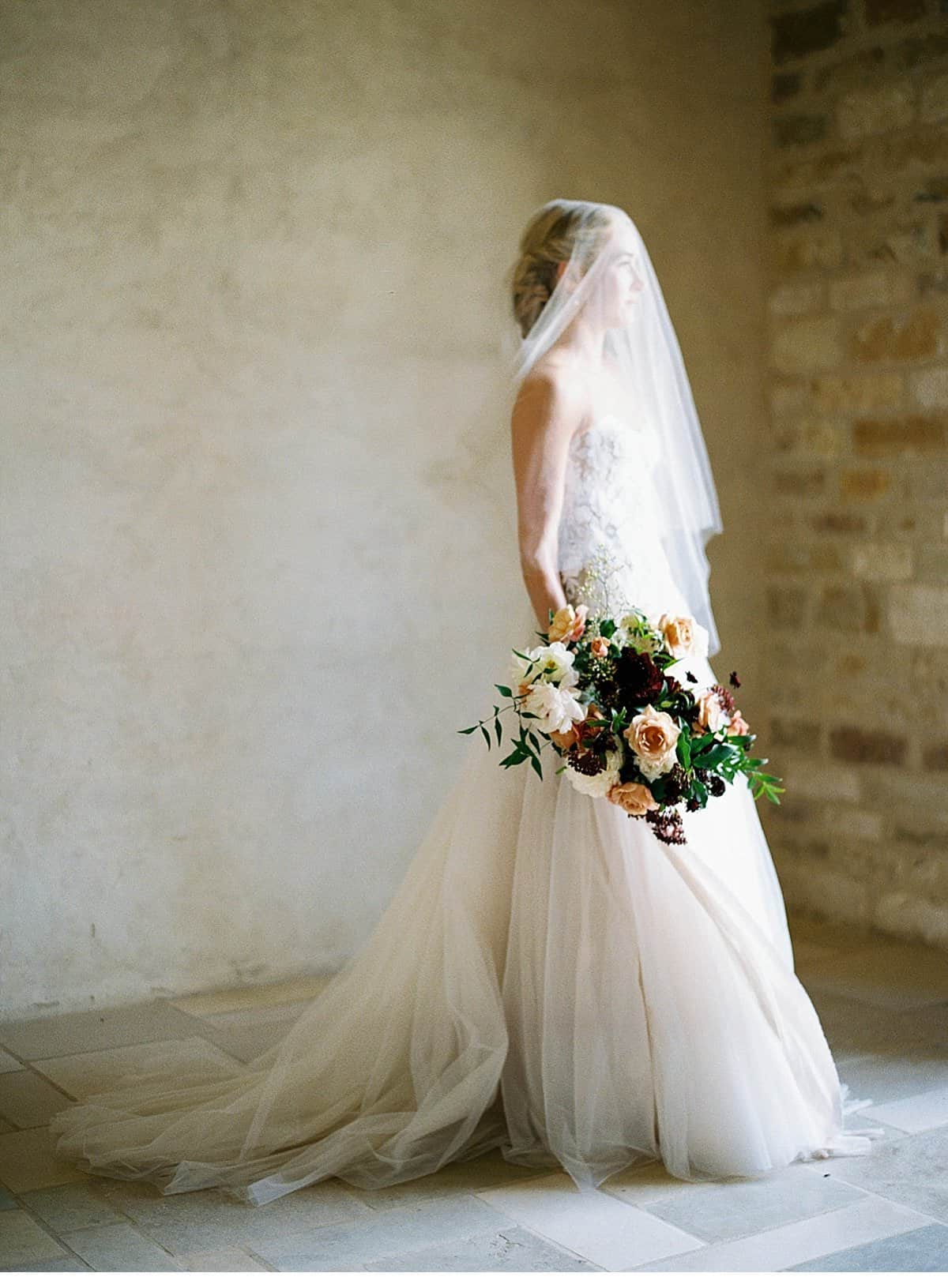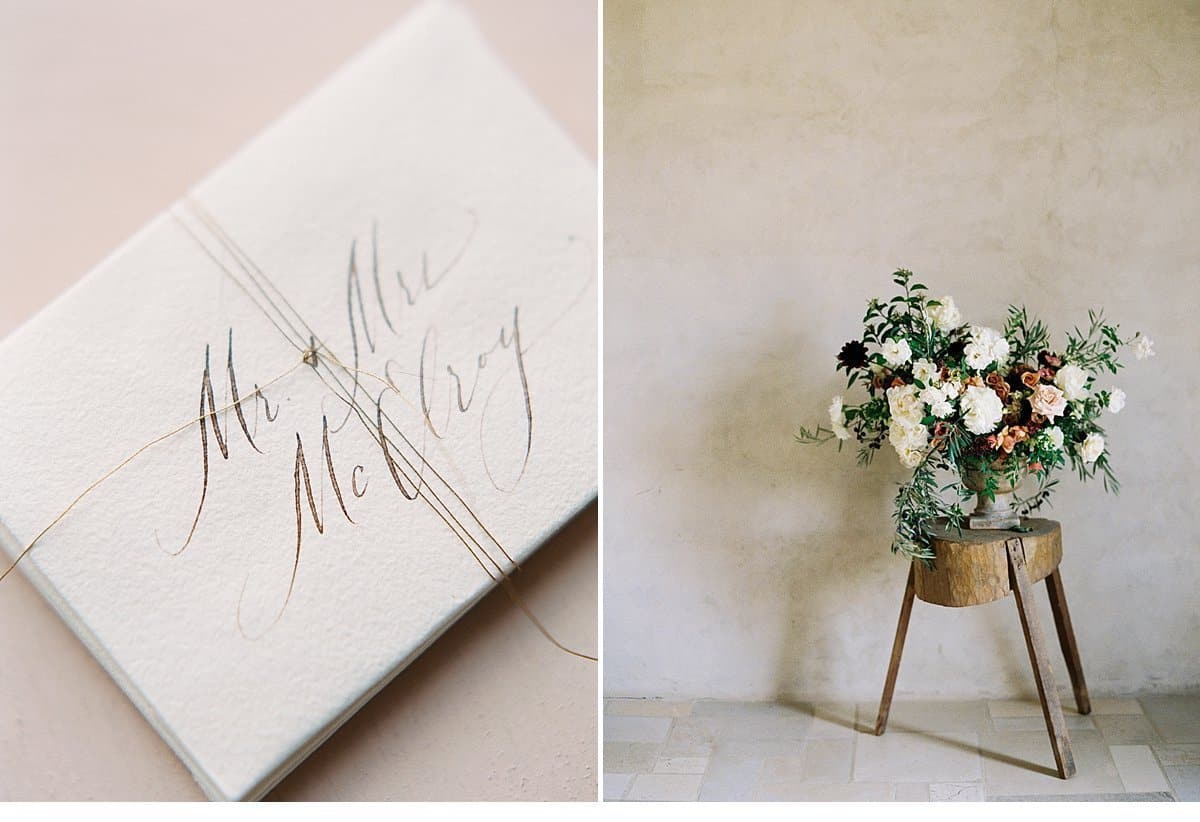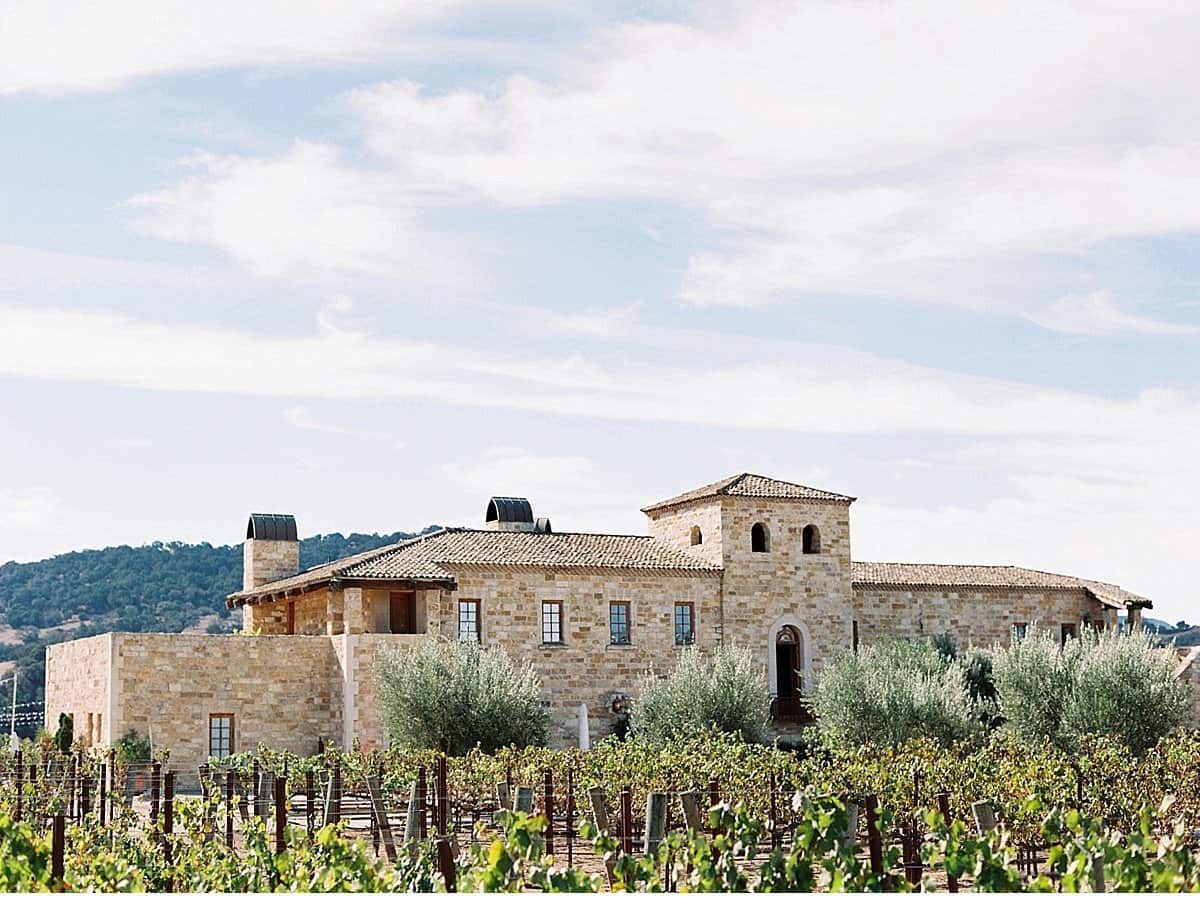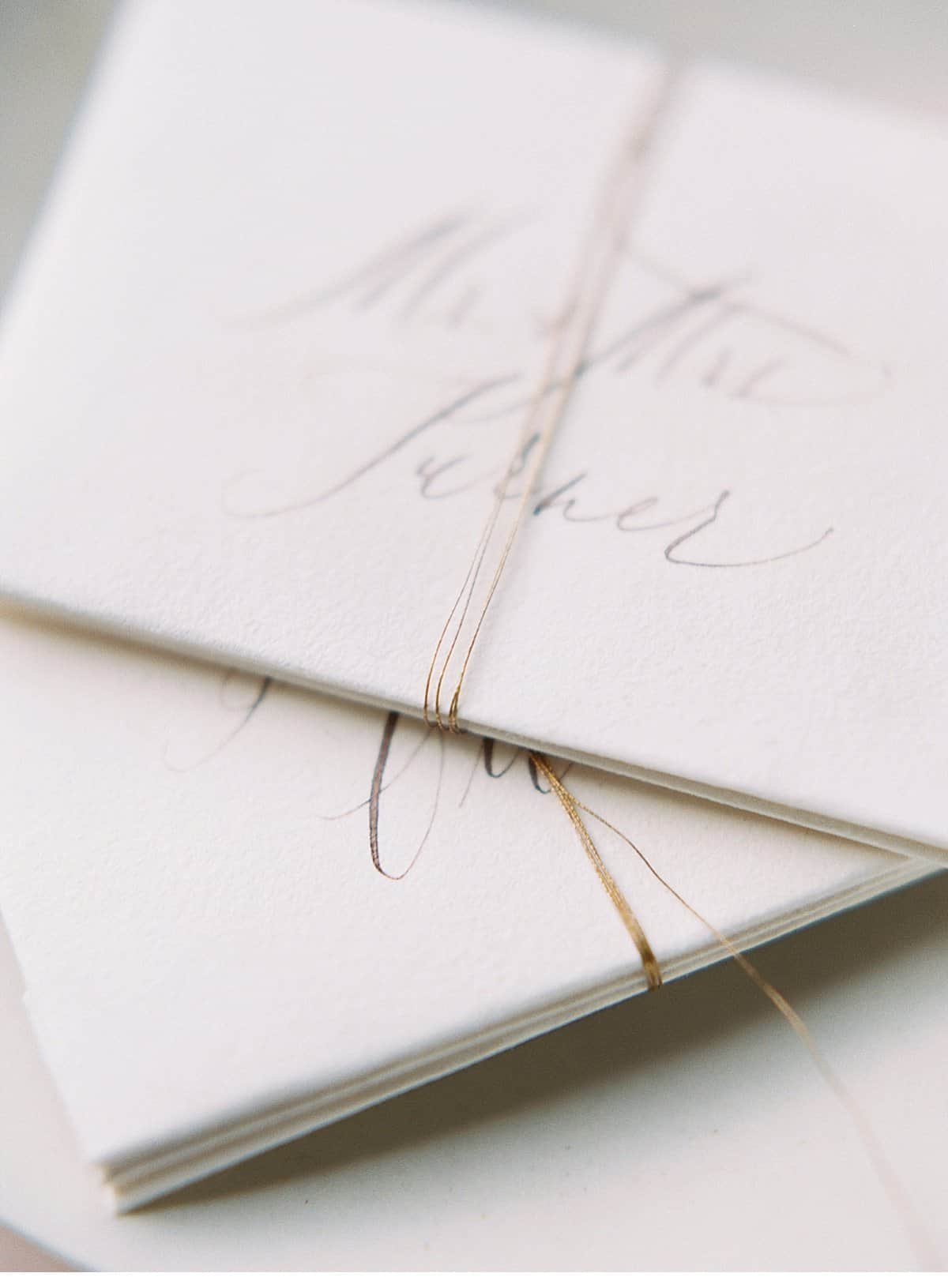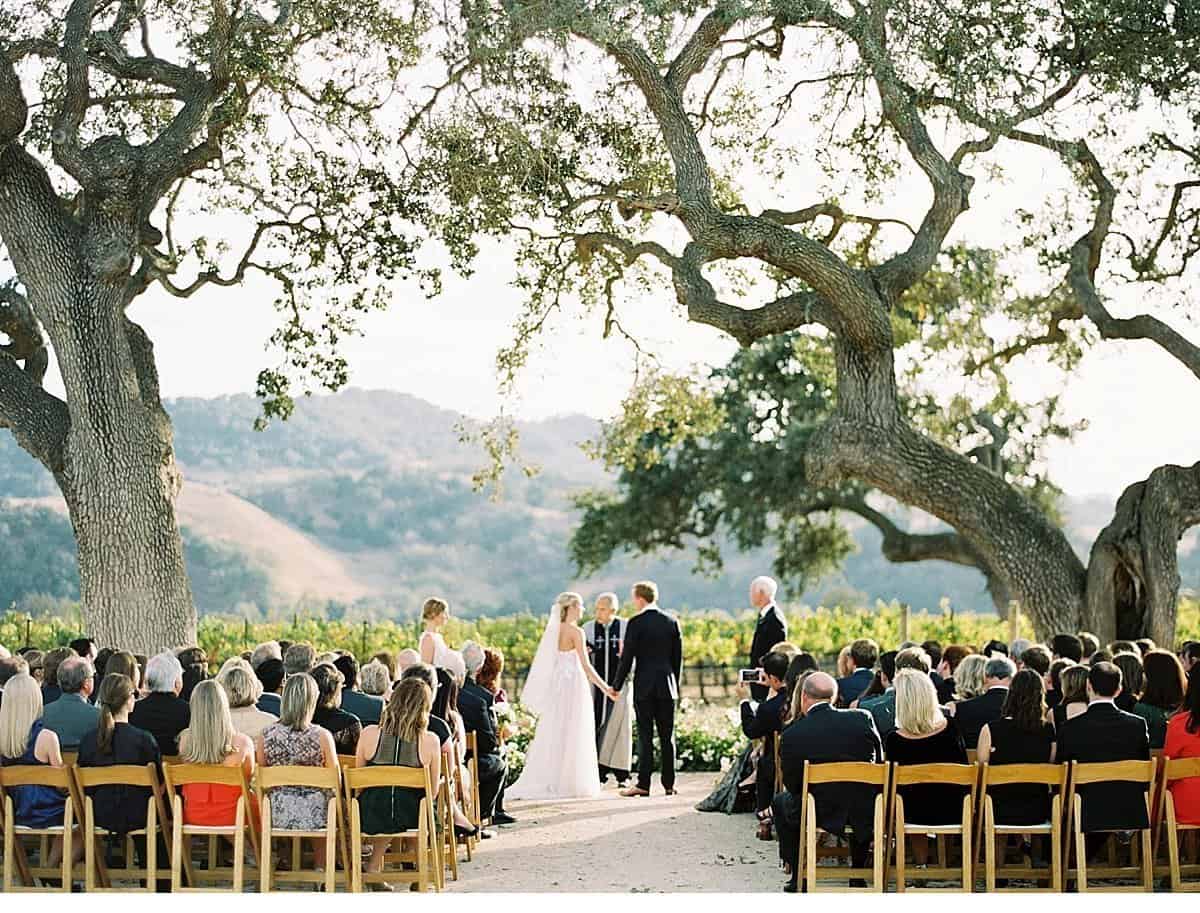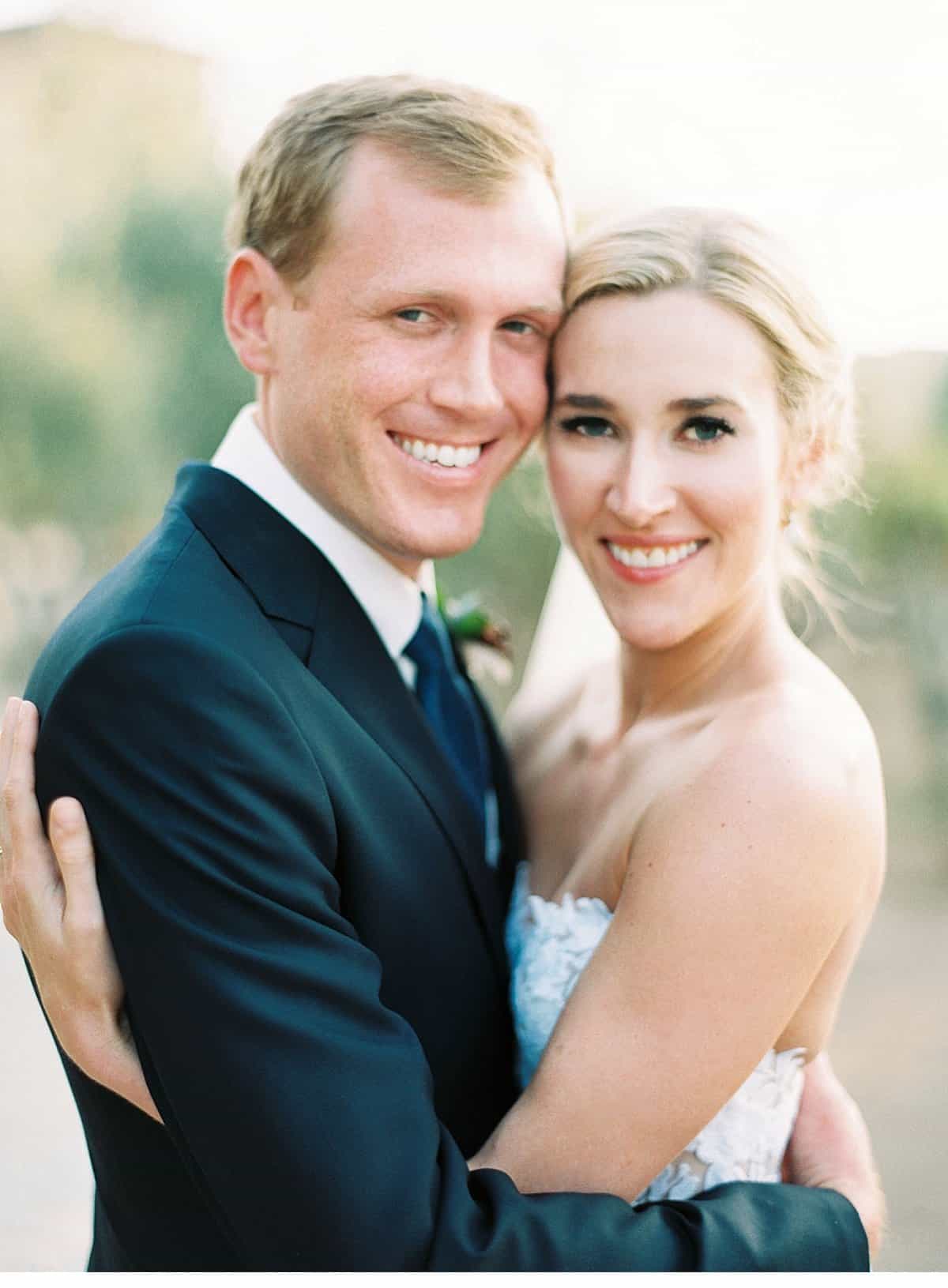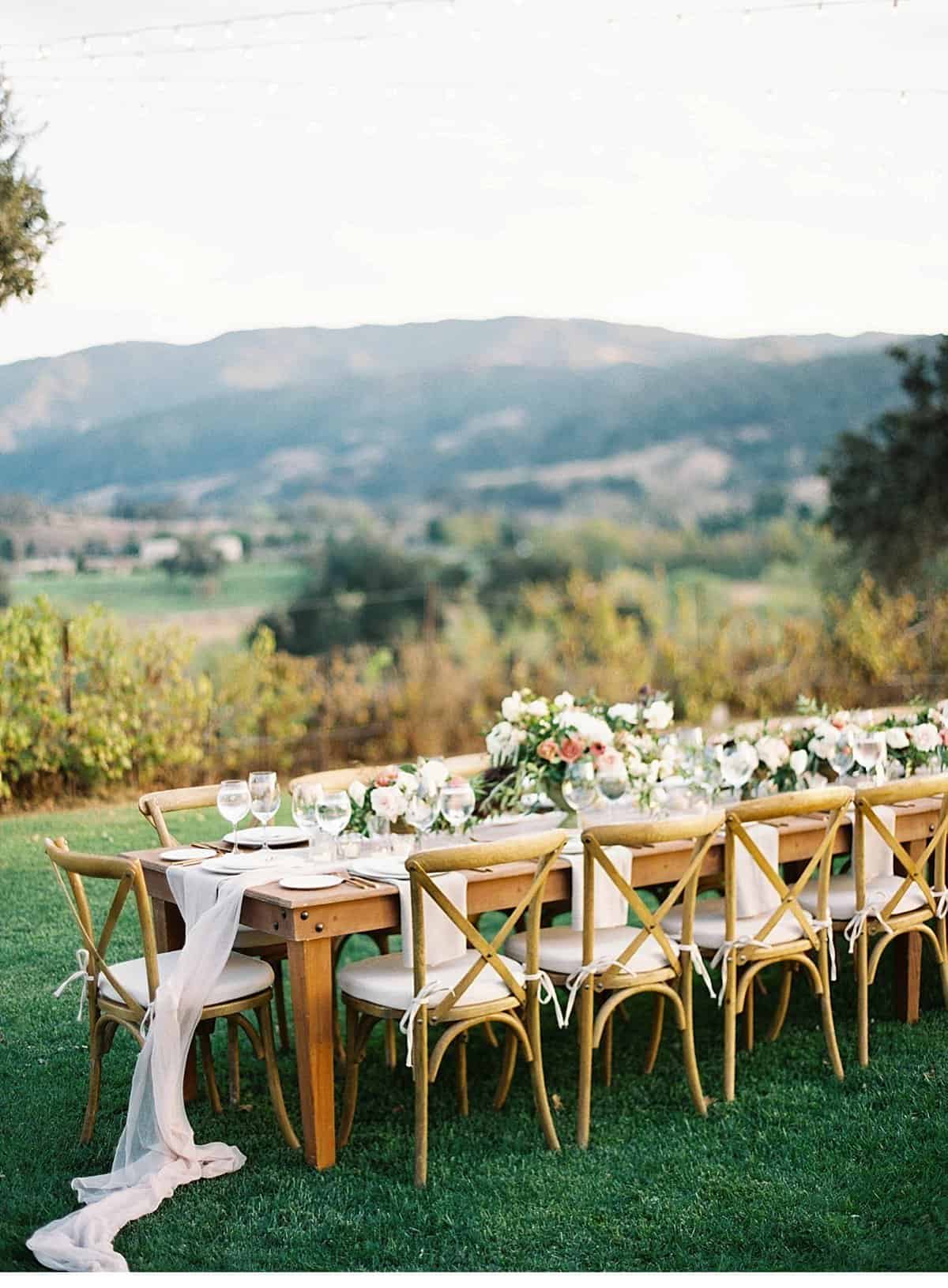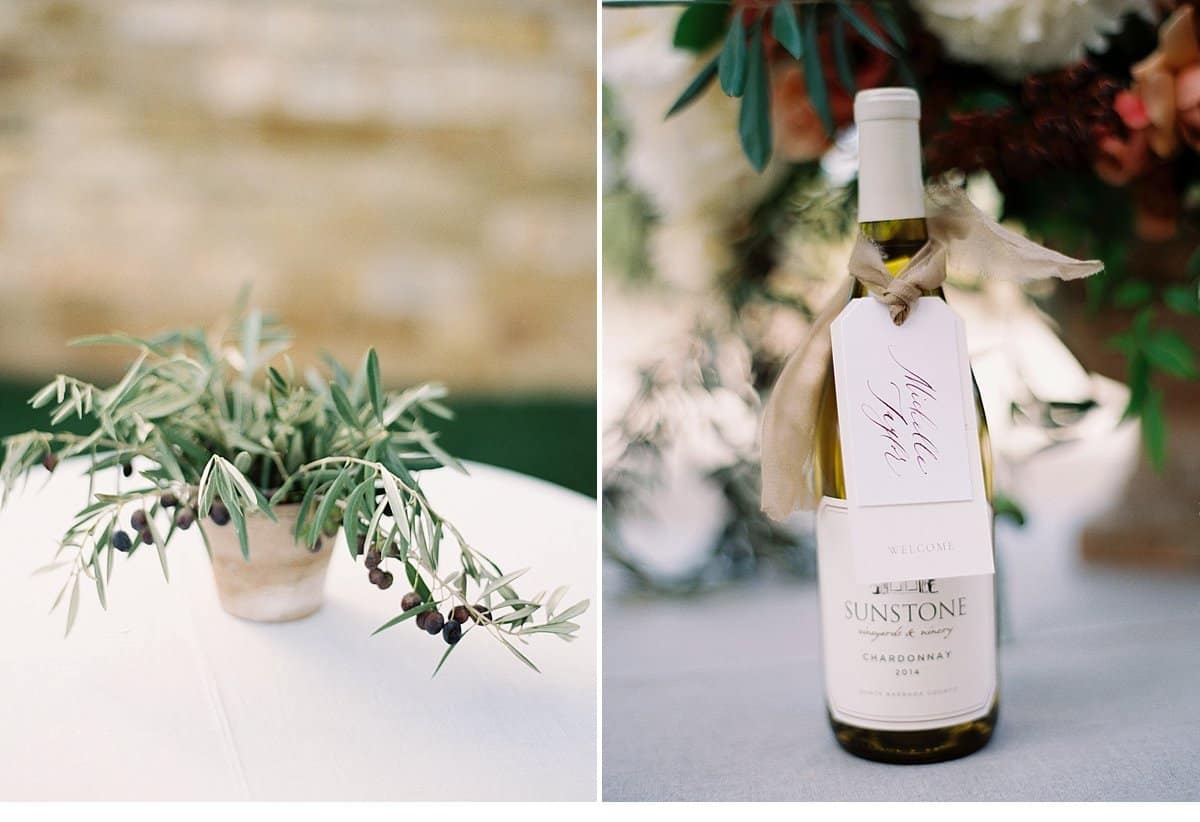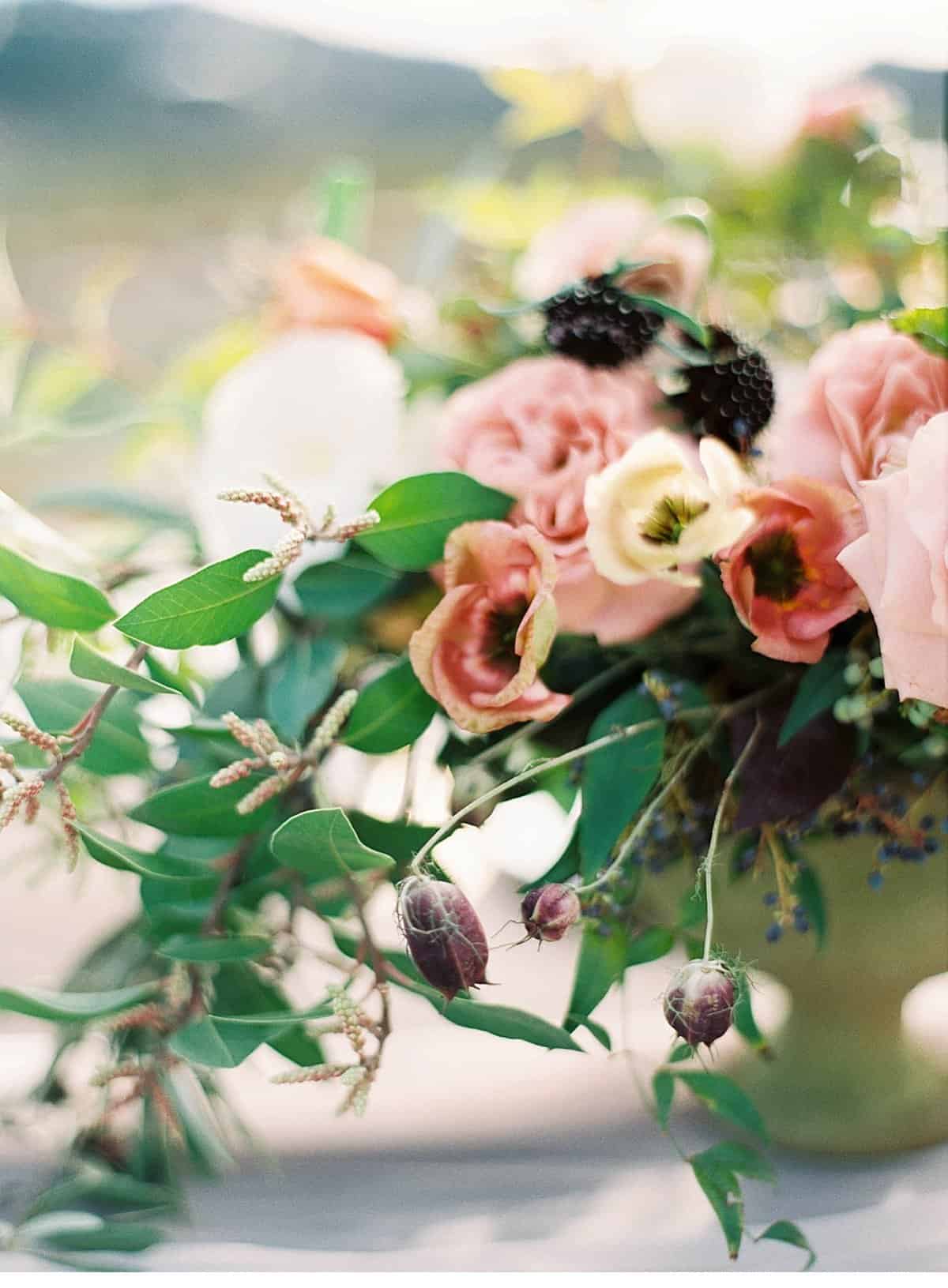 Photography: Erich McVey
Creative Direction: Ginny Au
Floral Design: Bows & Arrows Flowers
Venue: Sunstone Winery
Calligraphy and illustrations: Script Merchant
Paper Suite Design: Kaela Rawson
Ribbon and table runners: Frou Frou Chic
MUAH: Team Hair & Makeup
Bridal Gown: Mira Zwilliger
Veil: Emily Riggs Bridal
Catering: Season Catering
Linens: La Tavola Linen
Rentals: Classic Party Rentals