Stylish Fine-Art Fall Wedding in light tones
A light and airy color palette, dark green velvet, a softly toned ceremony arch, gorgeous floral arrangements, an elegant castle ambiance and an enchanting couple are the visual highlights of this stunning concept of Stillleben Deko.
What a beautiful idea to choose bright colors for a fall wedding and deviate from the typical red and orange tones. The many details were created with a great sense of aesthetics and passion for stylish and elegant inspirations.
Angelika & Artur – Die Hochzeitsfotografen inspire us again and again with their impressive fine art imagery and her beautiful video.
From Angelika & Artur – Die Hochzeitsfotografen: "We created the concept for this timeless fine art autumn wedding inspiration with a really small but exquisite team of fine art vendors in Germany. We wanted to show a not typical "red and orange" autumn theme, but a mixture of bright and airy colours in combination with elegant and soft dark green velvet.
The old baroque german castle "Heinsheim" from 17 century, was the perfect location for our shoot.
Our florist Stillleben Deko created a timeless table setting with lovely natural autumn details and together with the velvet "menu" napkins from our fine art stationery designer Bonjour Paper they created a stunning table! We wanted to inspire brides to also choose light colors even for an autumn wedding and create a really high end fine art look."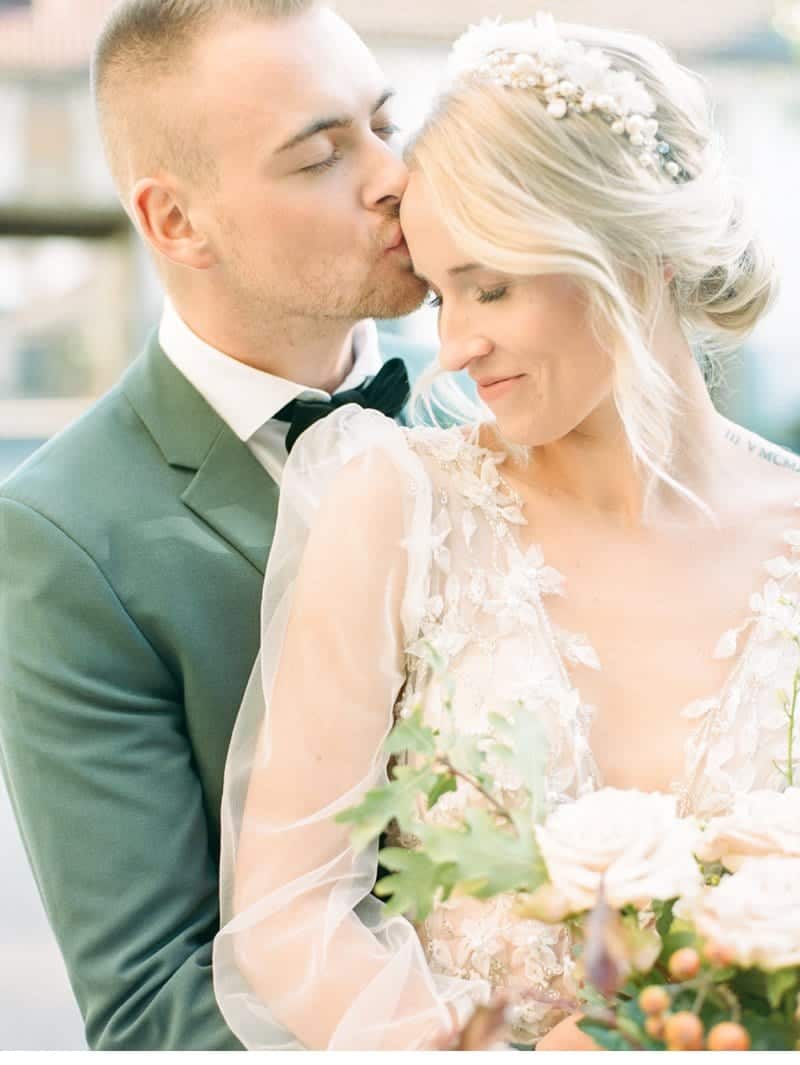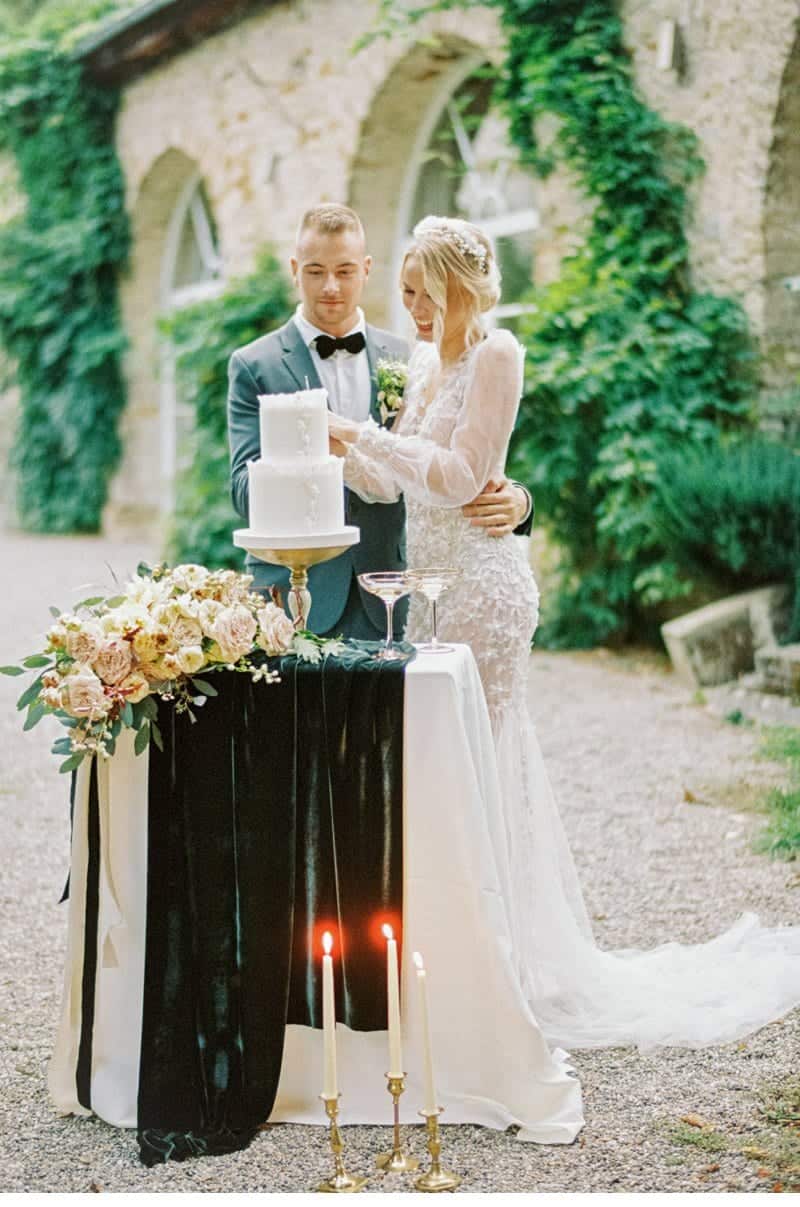 Photographer: Angelika & Artur – Die Hochzeitsfotografen
Stylist / Planner / Florals: Stillleben Deko
Dress Designer: Adi Shlomo via Sioedam Die Villa
Rentals: Weds4Rent
Accessories: Gibson Bespoke
Venue: Schloss Heinsheim
Cake Designer: Naschwerk & Co
Hair & Make-up Artist: Melanie MakeUp Artist
Stationery Designer: Bonjour Paper
Ringboxes: Melanie Sharma
Film Lab: Mein Film Lab